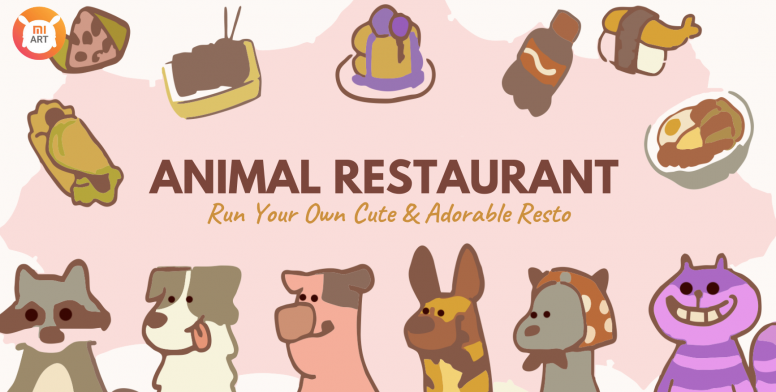 Hi Mi Community Members!
How are you? Hope you are doing well. It's me again! Today I bring you a cute and adorable game. I hope this game can accompany you during quarantine (because of Covid-19). Yes, #stayathome is a wise choice! Before that, don't forget to check my previous review about NICHI [MI ART] NICHI - Collage & Instagram Stories Maker. So let's talk about this game. Who's love to play simulator game? Let me introduce you to Animal Restaurant. This game is cute and adorable to play! In this game, you are the owner of a tiny restaurant. The restaurant in a forest. Your job is: make your restaurant look better and feed all animals in that forest. Interest to play?

R E V I E W
FIRST LOOK
After you have finished install Animal Restaurant, the game will bring you to short introduction. In this introduction stage, you will find out the origin story of animal restaurants. But, if you don't like it you can easily tap the "Skip" button.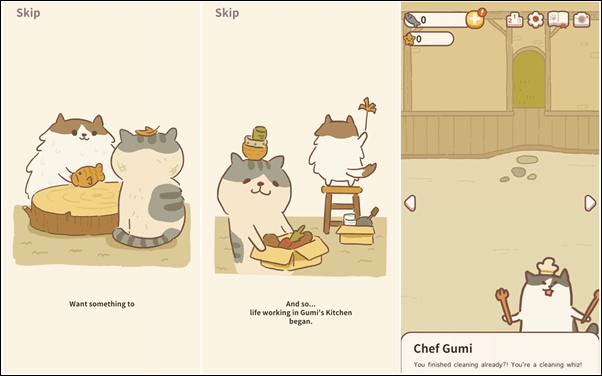 CREATE ACCOUNT
Before you can play this game, you should create an account. To create account you can log in with your Facebook or Line. You can also become guest and choose "Tourist Mode". But, for your information if you choose "Tourist Mode" you can't save your game to cloud.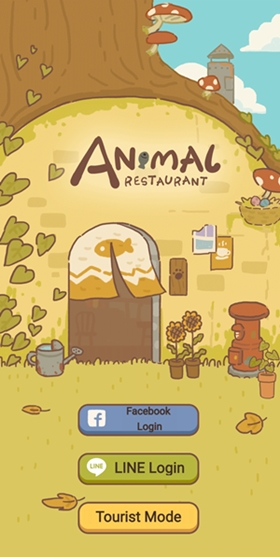 IMPORTANT BUTTON
1. MENU, in menu you can see SHOP feature. You can buy decoration, recipes and hire new stuff here.
2. TASKS is your daily tasks. You will get reward if you can solve the daily tasks.
3. Promote x15. This menu will help you get more customers. To use this feature, you need to watch an ads video.
4. Cellphone Promo. This menu also will help you get more customers, but you need to always tap it. My suggestion: better use Promote x15 than Cellphone Promo




SHOP
To get decoration, new table set, kitchen stuff, many delicious recipes and hire new staff you can go to "SHOP". I love to hire a lot of staff because they make restaurant bette. And they look cute! Don't forget to upgrade their skill, so they can give you more fish. Yeah, fish above all!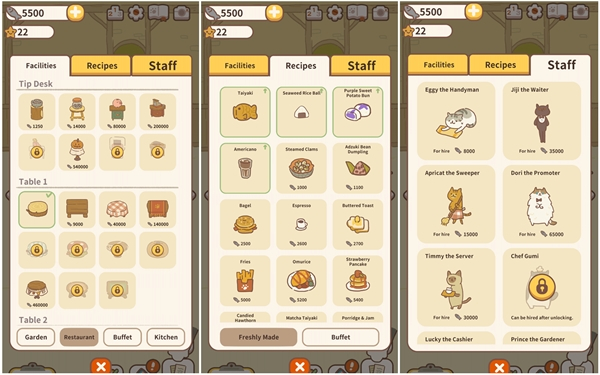 SUPPLY POINT
If you feel to tried to collect that grey fish, you can easily purchase it with real money. Once in a day, you can have a change to claim free COD supply point and Plat Supply Point. But, you need to watch ads video to claim it.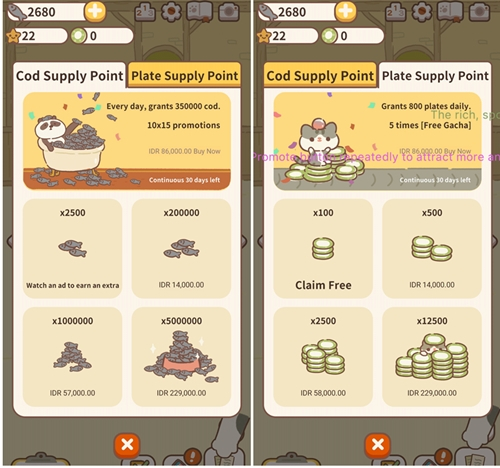 YOUR RESTAURANT VIEW
And this is it! Your restaurant view! When you open it at the first time, your restaurant will be very simple (and sad). You have to collect a lot of fish (money) to change it for the better place. I buy 6 cheap tables, then start to decorate my restaurant. Slow but sure my restaurant turned to beautiful and cozy place. And I am happy to see a lot of visitors come and eat here. Don't forget collect the grey fish. You can tap it to collect. Sometimes customer will give you extra fish as tips!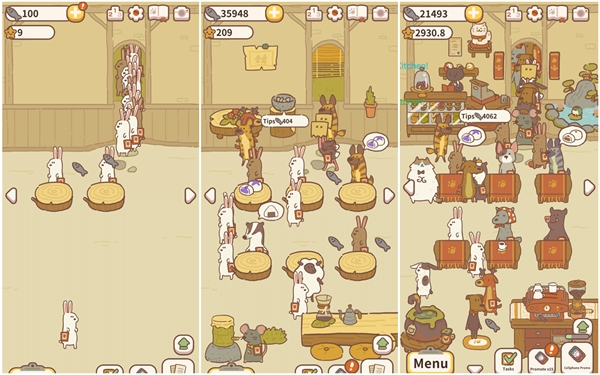 Not only can see the customer table, but you can also check your kitchen, buffe and garden. Unfortunately, to open Buffet and Garden you need a lot of fish. To open Buffe, you need purchase 300.000 fish and 100.000 fish for Garden. Super expensive, I wanna cry
. Don't forget to decorate your buffet and garden. Beautiful Buffet and Garden will earn more fish.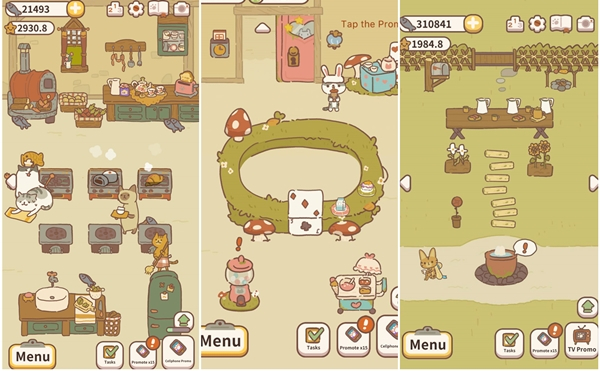 SETTING
The last important is "setting". You can turn off/on the sound, save your game to cloud, give feedback to developer and change the language.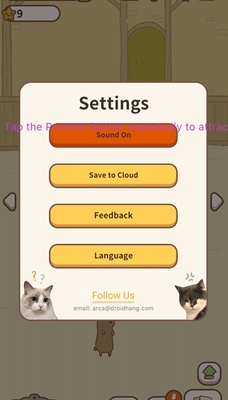 Mi Fans, I hope you like my review about Animal Restaurant. If you need easy and fun game to play then I recommended that you to try this app. And if you have application or game you want me to review, please send me PM

P R O S & C O N S
PROS
FREE to download
Simple and easy to play
Nice graphic
Good audio sound
It's easy to get a lot of fish in this game.


CONS
Advertising
No pause button

CONCLUSION
Animal Restaurant is one of my favorite games. I spent a lot of times to play this game. Animal Restaurant is really fun and addicting! This game is simple and easy to play. Even so, this game has nice graphic and cool audio sound. Unfortunately, no "pause" button in this game. So, it makes the game always running except you close it. Overall this one is worth to try! No wonder, Animal Restaurant be one of Google Play Store Editor's choice.
My Rate: ♥ ♥ ♥ ♥
A D D I N F O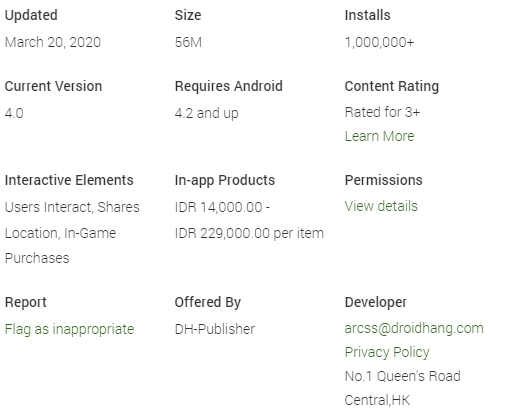 D O W N L O A D
Get Animal Restaurant on Play Store for FREE right Now!


Rate