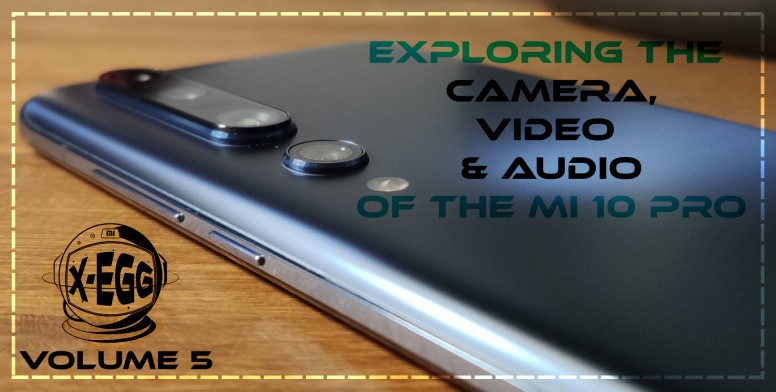 Dear Mi Fans,




Welcome to XEGG x Mi Explorers volume 5.

In this article I will demonstrate the Mi 10 Pro Camera, Video and Audio capabilities.

It became a 'little' bit larger as i expected but there is so much to talk about.

take a bowl of popcorn and enjoy:)
Before we start, please understand I'm NOT a professional photographer or video content creator.
My knowledge about photography is pretty basic and with this article I want to show you, anyone getting his hands on this Mi 10 Pro is able to create amazing material!
Number 1 at DxOMARK
For the first time ever, Xiaomi took the number one spot with both Camera and Audio quality on DxOMARK.
According to the reviewers the Camera quality is similar to Xiaomi's CC9 Pro but gained so much more thanks to the latest Snapdragon 865 SoC.
They noticed a significant improvement on rendering, HDR, Night photography and corner sharpness. The Mi 10 Pro comes with a dual side stereo speaker set that will enrich the audio quality to enjoy music and videos like you never did before on a smartphone!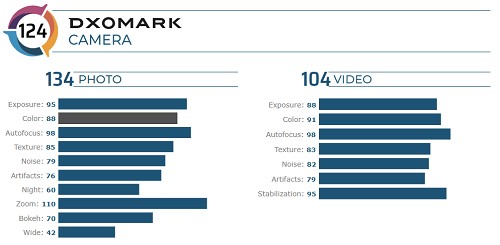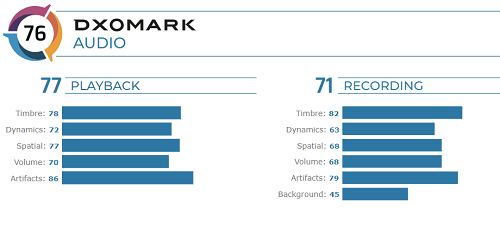 Mi 10 Pro Camera setup
2x Optical zoom, 10x Hybrid zoom, 50x Digital zoom
• 8MP telephoto camera

-Supports 10x hybrid zoom, 50x digital zoom

-Supports OIS, 1.0μm pixel size, f/2.0, 5P lens




• 12MP telephoto camera

-Supports 2x optical zoom, 1.4μm large pixel size

-Dual PD autofocus, f/2.0, 6P lens


• 108MP ultra-clear primary camera


-1/1.33" super sensor, 1.6μm 4-in-1 Super Pixels

-Supports OIS, f/1.69, 8P lens, 82° FOV




• 20MP ultra wide-angle camera

-Up to 117° FOV

-1.0μm pixel size, f/2.2, 6P lens




• Up to 8K 30fps video recording

AI 2.0, Night mode 2.0, ShootSteady video, Vlog mode,

960fps macro slow-motion video

20MP in-display selfie camera
• 1/3.4" sensor, 0.8μm pixel, f/2.3, 5P lens
• HDR, AI portrait selfies, AI scene detection, portrait video
• 720p 120fps slow motion Video
Camera settings
and useful tools & Information
Xiaomi's camera software is extremely advanced but very user-friendly.

You can enable/disable many options that meet your preferences.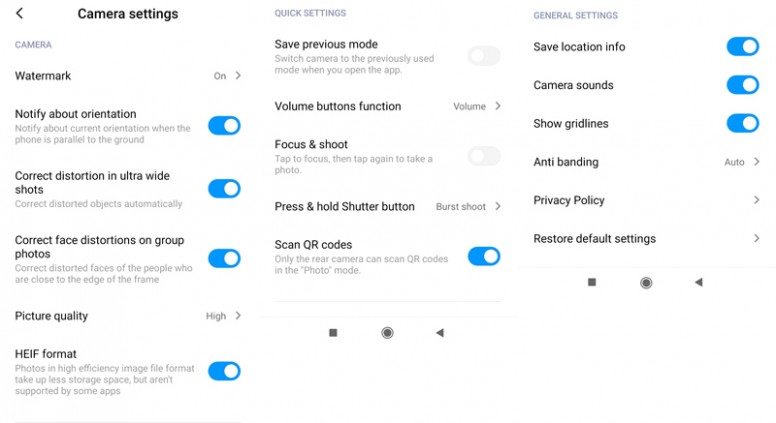 Photography formats: Jpeg, Heif, Raw
Which file format suits me?
| | |
| --- | --- |
| Jpeg | Stands for "Joint Photographic Experts Group." JPEG is the most popular image file format and is also the standard option with this camera. |
| HEIF | A new file format introduced by Apple came to android and ofcourse Xiaomi included it in their options.HEIF stands for High Efficiency Image File Format also known as High Efficiency Image Coding (HEIC) and is a container format for individual images and image sequences. It allows you to store images with the same quality as Jpeg but with much lower file size |
| RAW | For professional photographers that love to edit their photos with Lightroom or other software you can save uncompressed images when using the Pro modus. |
Gridlines:

I always enable the gridlines to make sure the picture isn't skewed (unbalanced).
Besides that it is a great tool to use for getting a good composition by
following the 'rules of third'.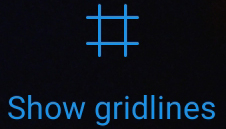 Camera frame (aspect ratio)
Aspect ratio is nothing more than the ratio of its width and height and is written as 'x-number':'x- number'.
You can select the ratio by yourself with each one having its own benefits:

| | |
| --- | --- |
| 1:1 | Squared Photo: Ideal for Instagram and other social media applications |
| 3:4 | This is the most used option , you will cover most space in a scene |
| 9:16 | Cinematic effect, wide view, a cropped version (less height) |
| Full screen | Similar to the cinematic effect but this time it is specially made to fit the phone's screen size |
HDR: High Dynamic Range
You can enable, turn off or set the HDR on
automatic (recommended)
. When there is a lot of detail the software will ensure everything is captured well. HDR also makes a less colorfull scene, more vivid.
Want to know more about HDR Check out this useful article by Luca Frigerio on our Community
HDR: what is it and when use it
AI (Artificial Intelligence)
The Mi 10 Pro scores very high on Artificial Intelligence.
This has a great outcome when making photo's while AI is enabled.
Edge detection in portraits, face recognition, enhanced color profiles, skin smoothing, identify objects and animals...All this is done through algorithms and processed in real time! I would recommend to turn this feature on!
Photography with Mi 10 Pro: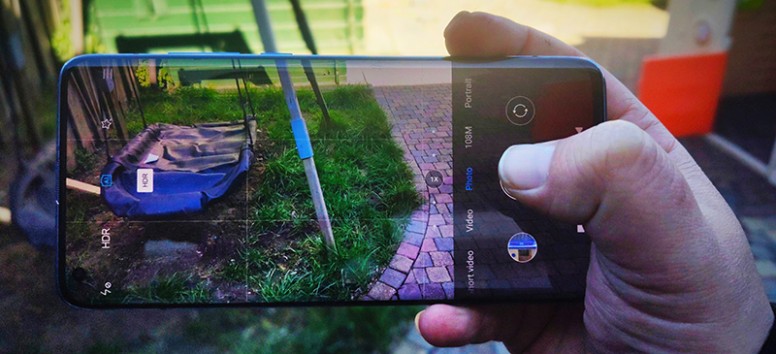 Different Modes
The Mi 10 Pro got the followings photography modes
Photo 108MP Portrait Panorama Night Pro
Photo Mode
----------------
Open the Camera software and you land on the 'Photo' page where you immediatley can take a picture using the prime camera.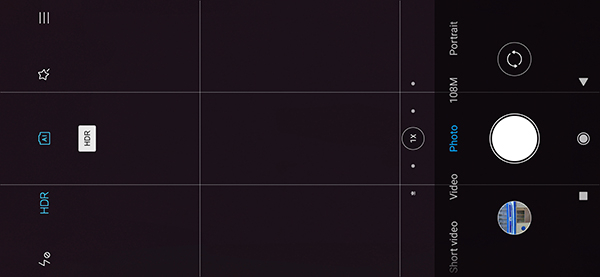 As you can see it is named as Photo 1x and is located in the center between 4 small white dots.
All these dots stand for different modes and will use 1 of the 4 quad camera's.
From Left to Right and which camera is used:

Macro (20MP Ultra wide) - 0.6 (20mp ultra wide) - 1x (108MP)- 2x(12MP telephoto)- 5x (8MP telephoto)
Macro (20MP Ultra Wide):
The Mi 10 Pro will turn its Ultra Wide camera into a Macro camera. Capture all details at close distance.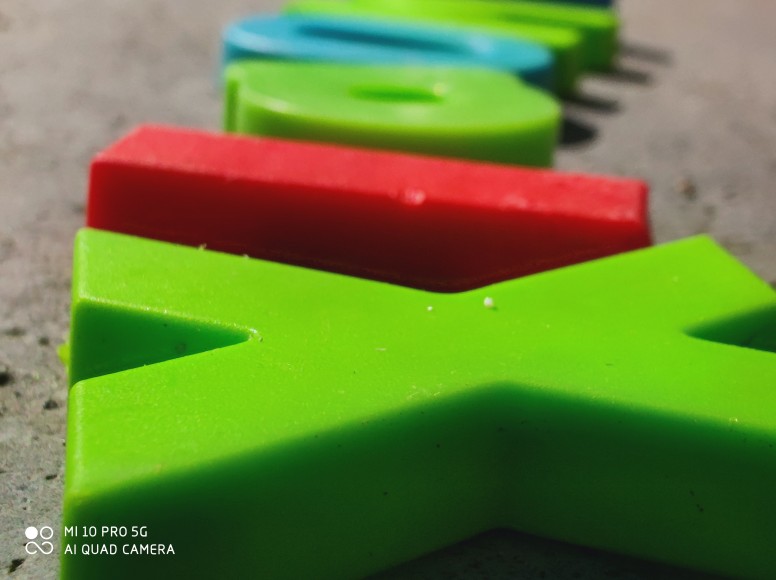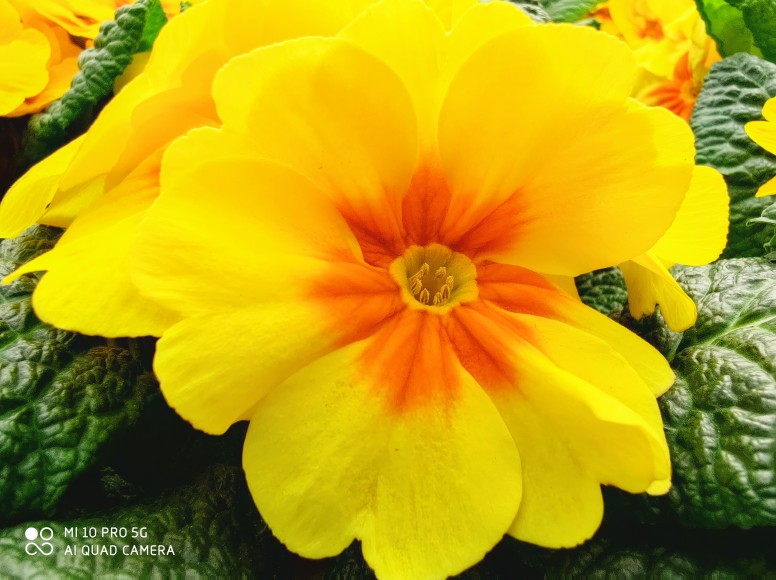 Up to 50x zoom
Xiaomi's Zoom possibilities are the best in the current mobile phone industry. It's unbelievable how much distance it can cover. I made a series of pictures from the same spot but using all different types of zoom.
0.6x (20MP ultra wide)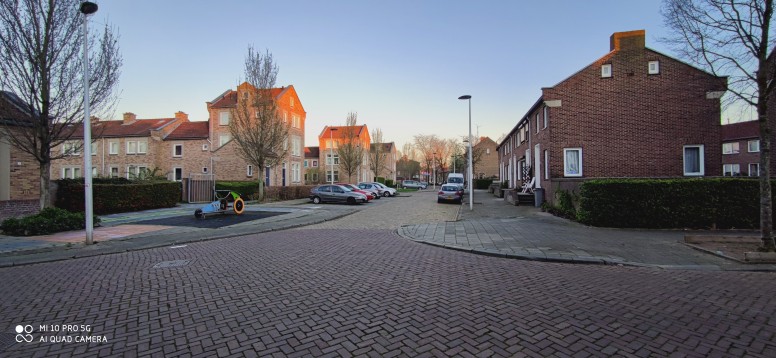 1x (108MP lens)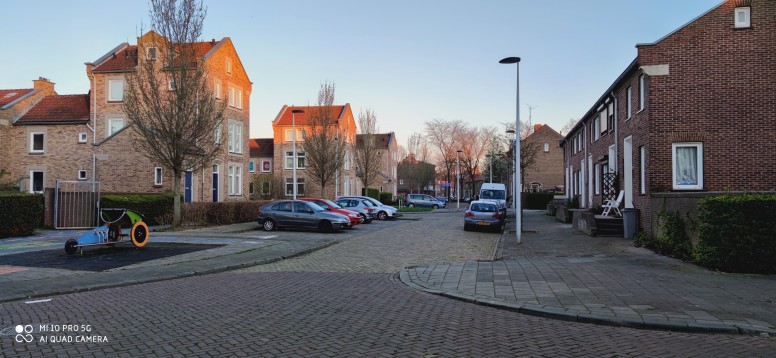 2x Optical zoom (12MP telephoto)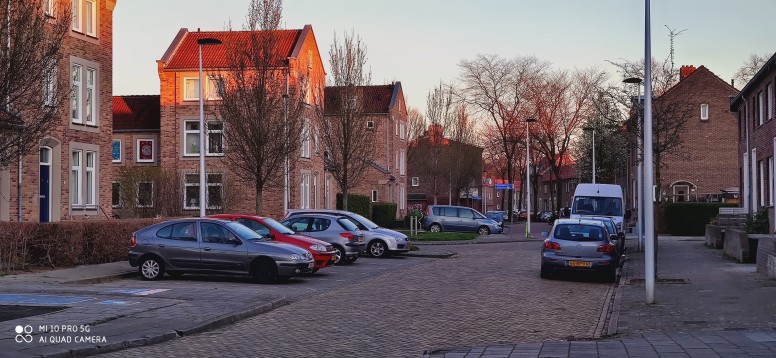 5x (8MP Telephoto)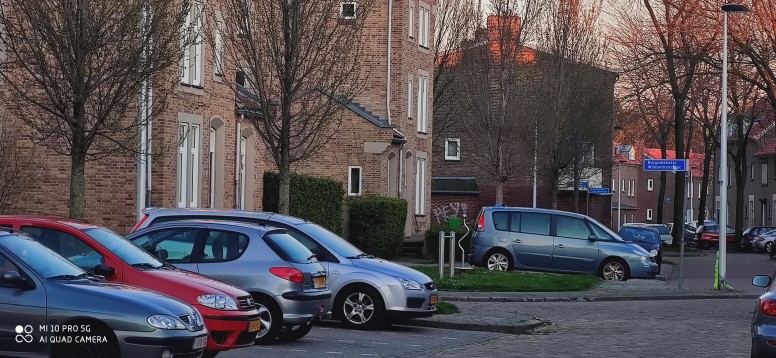 50x Digital Zoom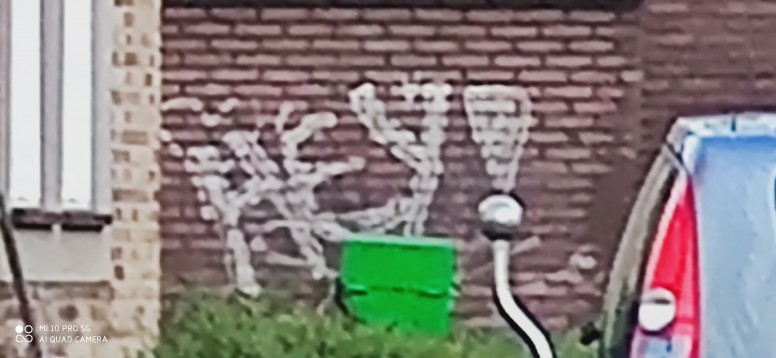 Hey! This zoom is Awesome!
My Results:
During my time as explorer i had the chance to shoot some cool photo's.

What impressed me the most are indoor shots with less light.

I love to capture my kids without asking them to pose.

With the Mi 10 pro you can take pictures within a second and never miss the special moments!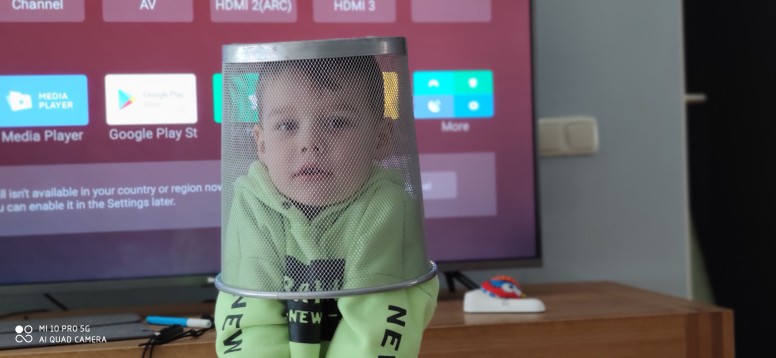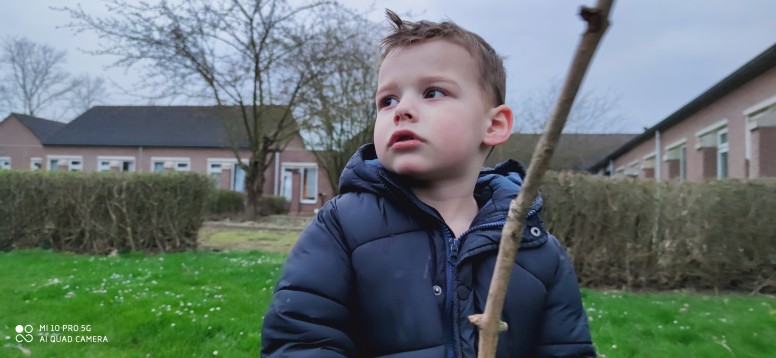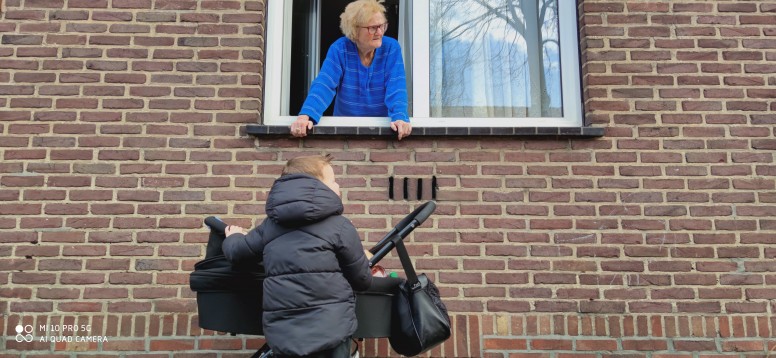 Social distancing due coronavirus, keep your fam safe!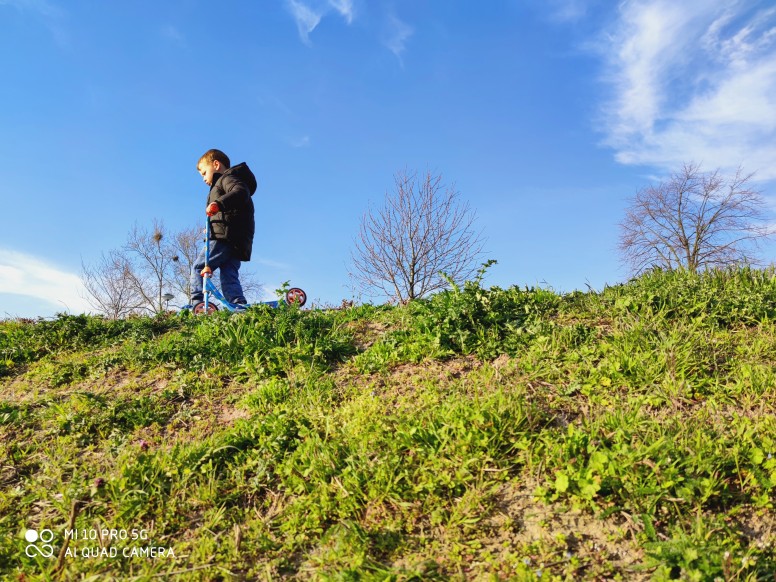 Exploring nature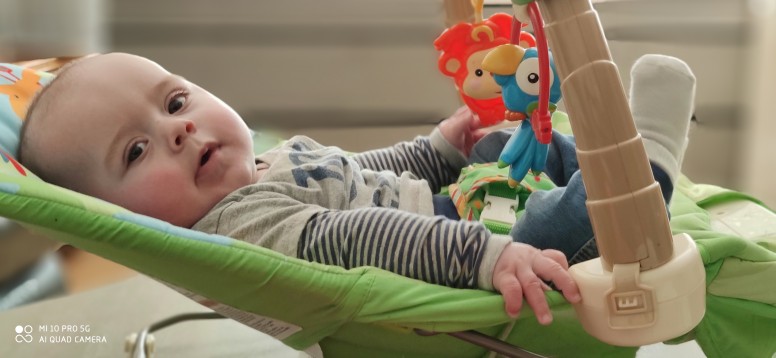 indoor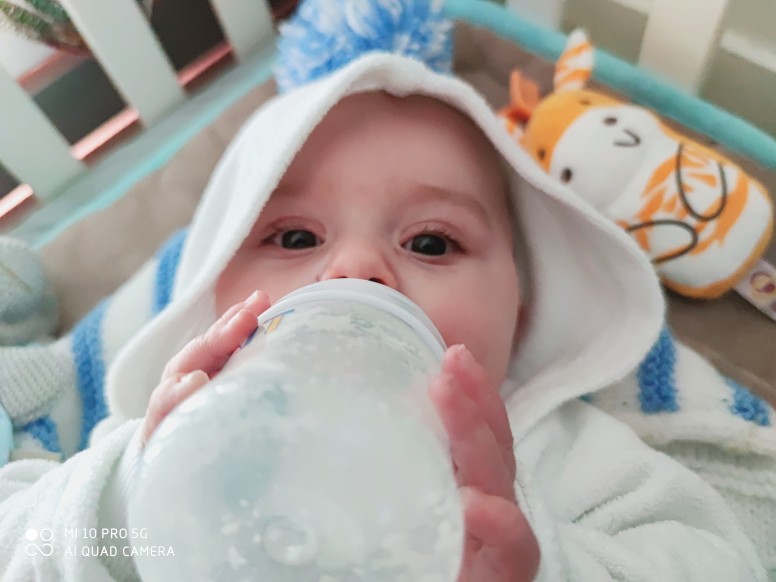 Holding his bottle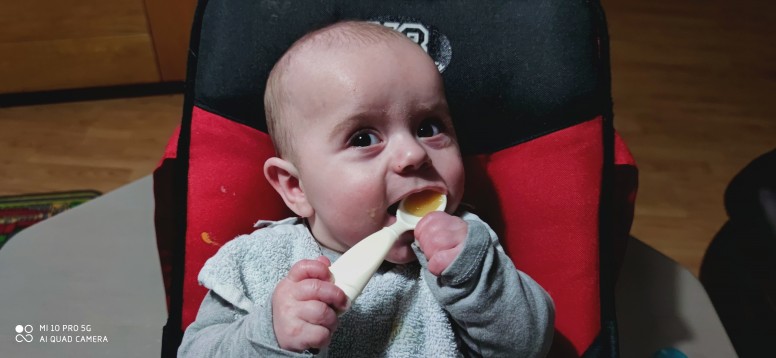 loving the contrast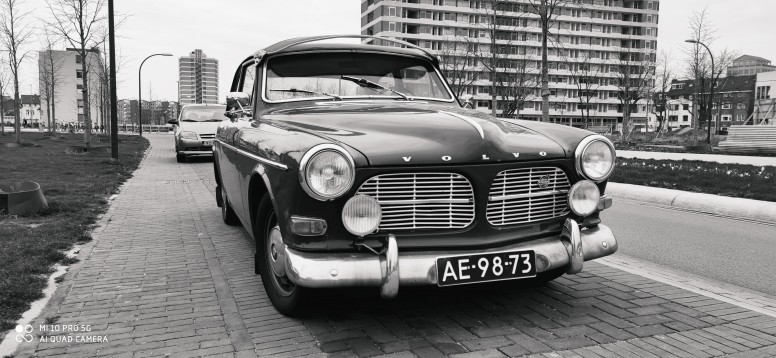 Classic Volvo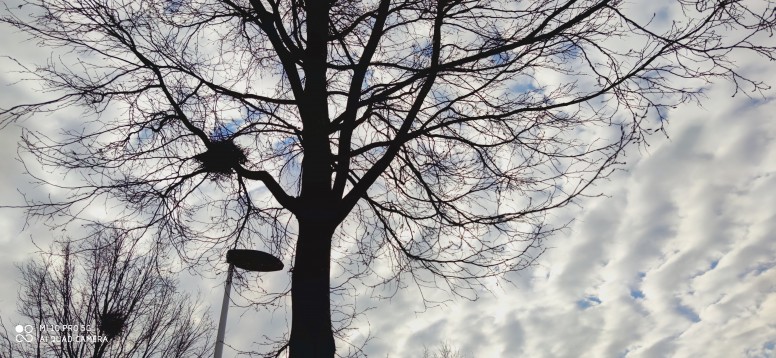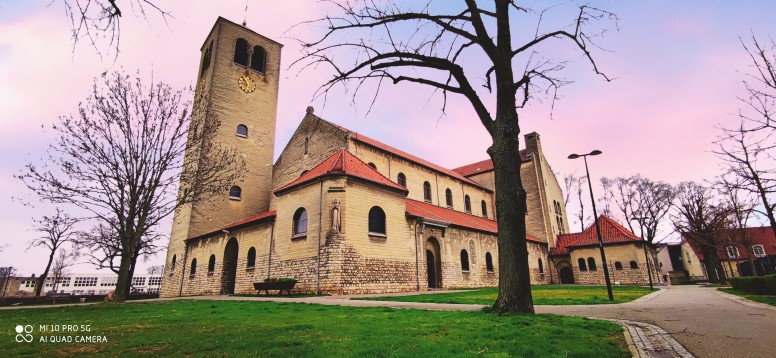 Local Church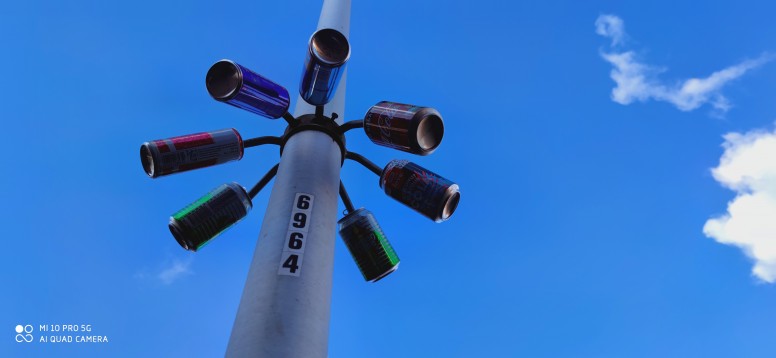 This is art!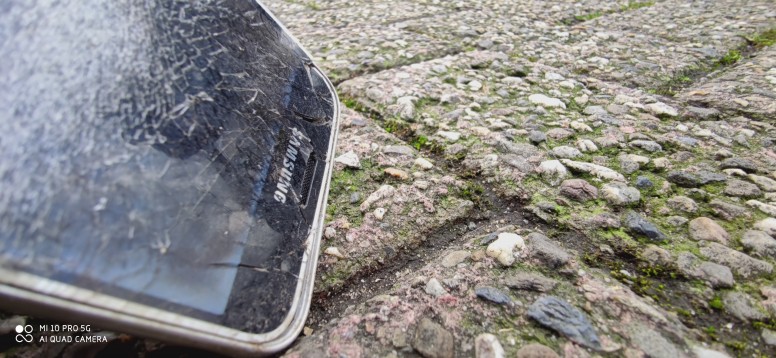 Xiaomi kills competition with kindness:)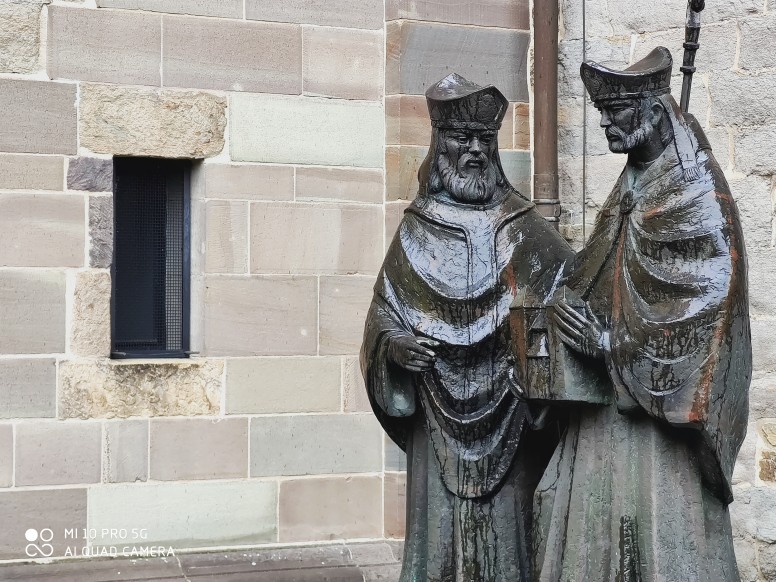 Crying statues (rain)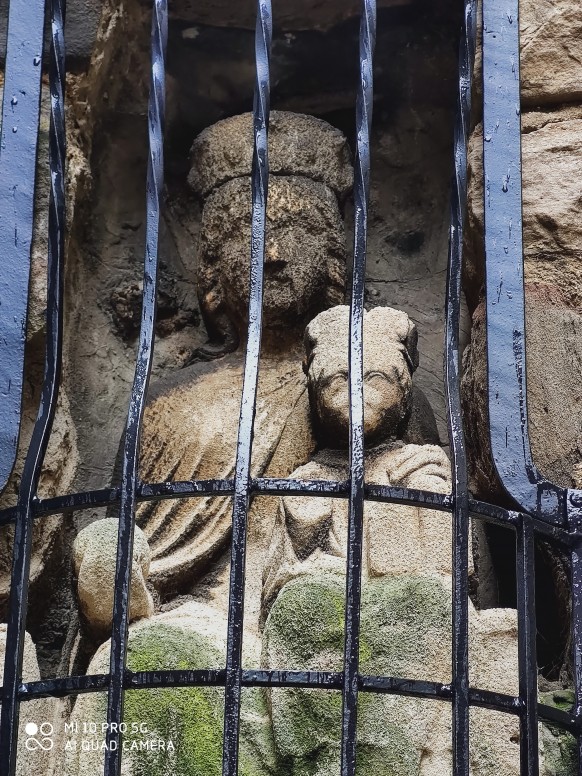 Isolated, like we are nowadays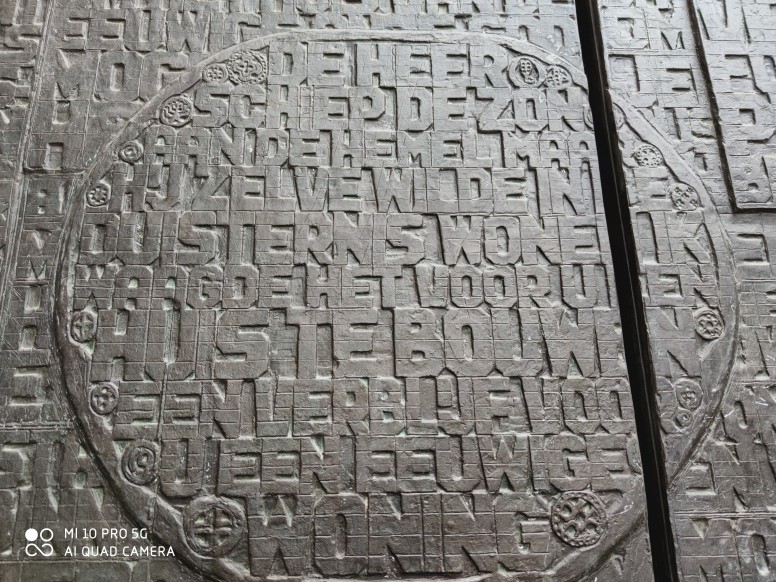 A steel door with a message from God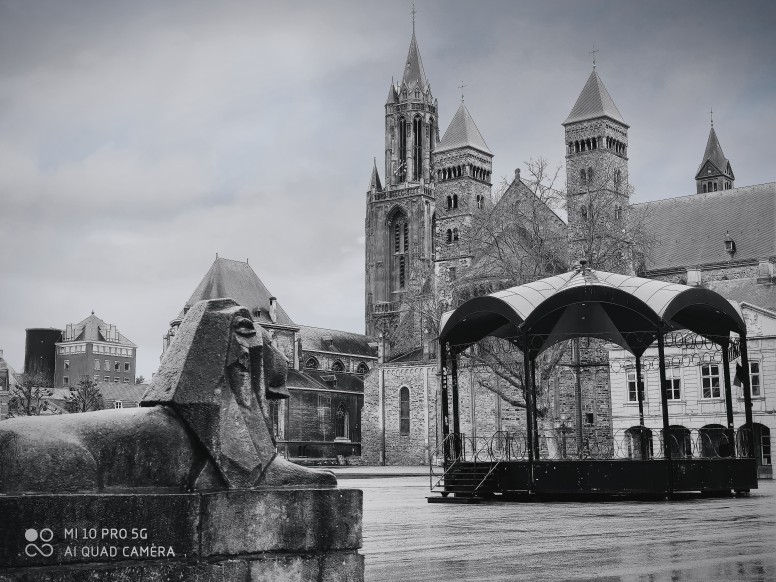 Het Vrijthof, Maastricht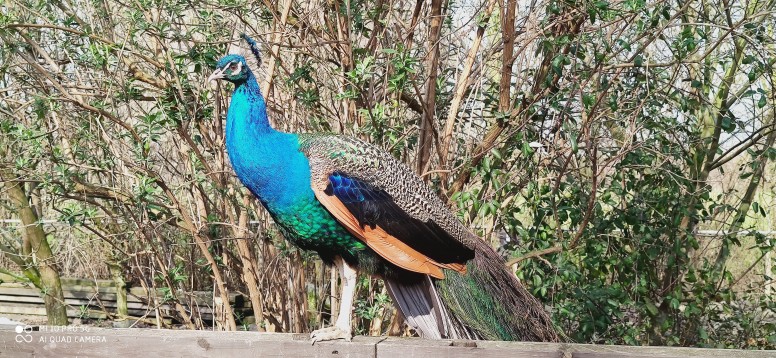 Jeroen the Peacock
----------------
108MP
----------------
Xiaomi is one of the few smartphone brands that equipped an impressive 108MP camera inside their devices. I had to resize a few images to get it uploaded on a website. Check out the details as you zoom in.
----------------
Portrait
----------------
What i really love about the portrait mode is the options to edit it afterwards. With the help of the Snapdragons AI performances it recognizes and seperate the object from the background extremely well. This results in great edits and there are so many options.
Panorama
----------------
Something i haven't seen before, is making panaroma selfies! I tried to make a kind of low-key selfie with a bright sky and it turned out very cool!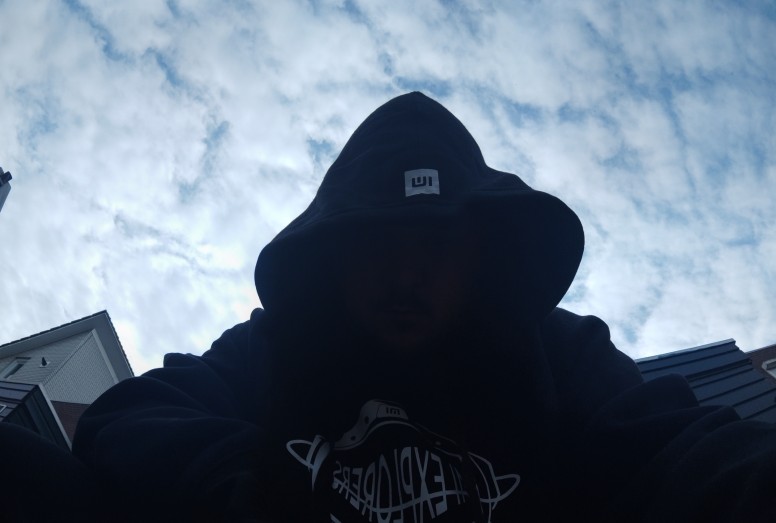 Night
----------------
As DXOMARK already mentioned i can confirm.

Night Photography is incredible. The following pictures are taken just before midnight.

Have you ever received such a good result?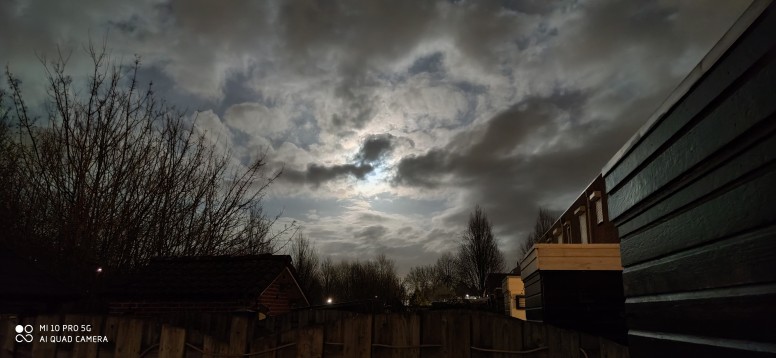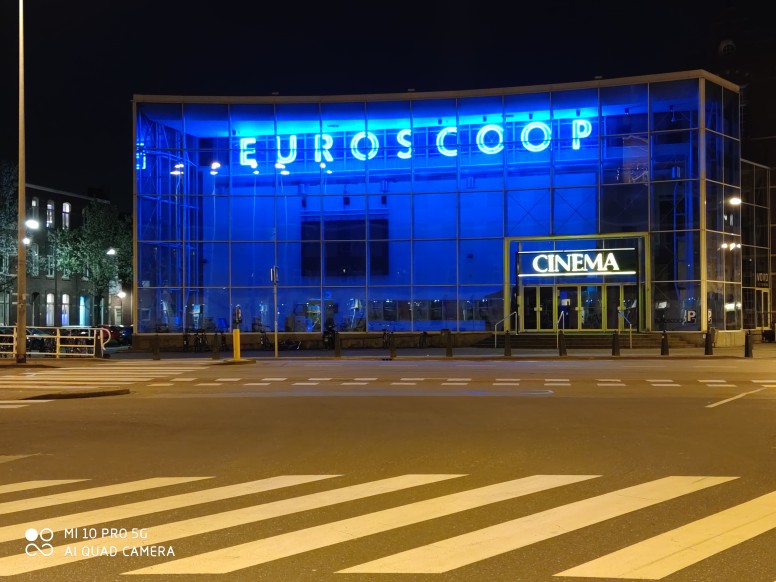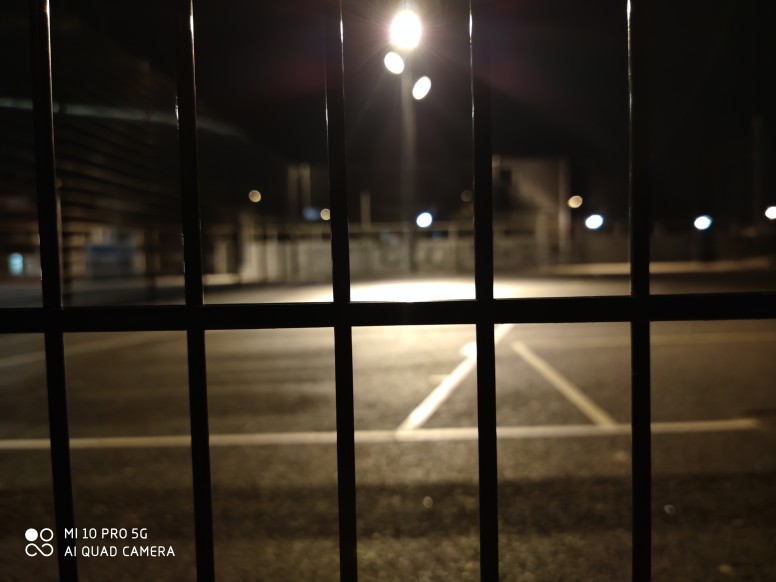 Basket/football court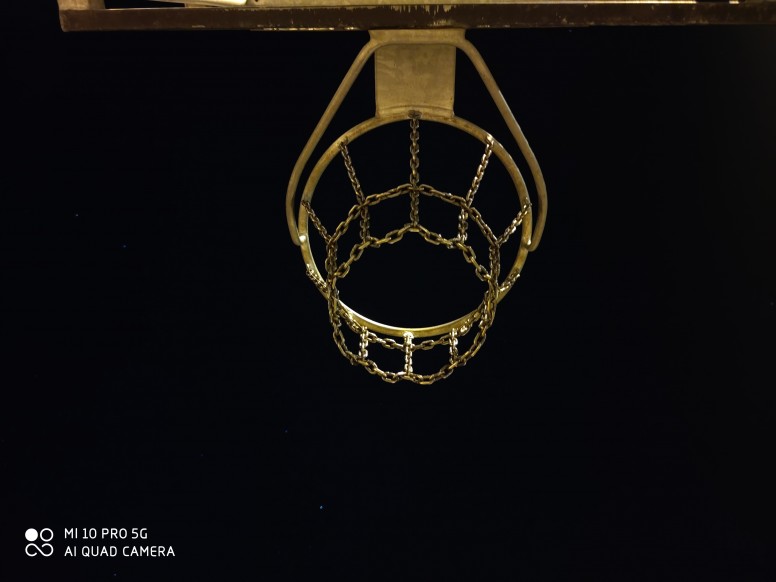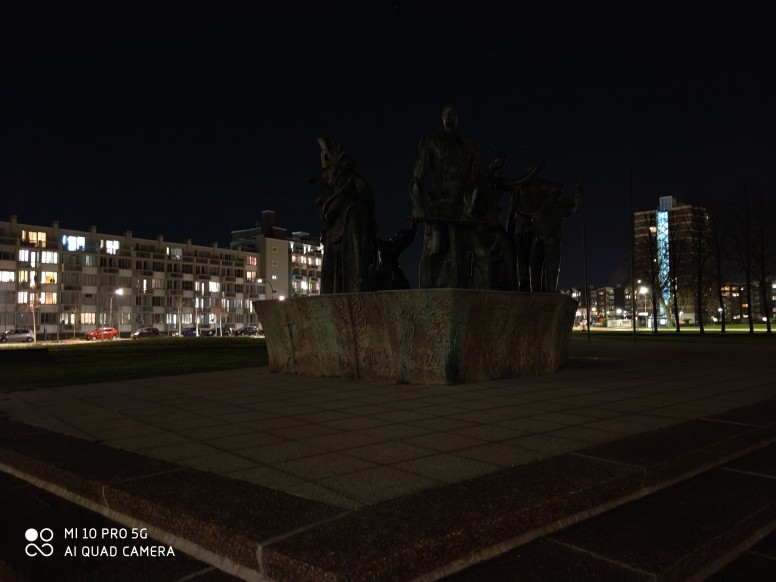 Statue of freedom (WW2)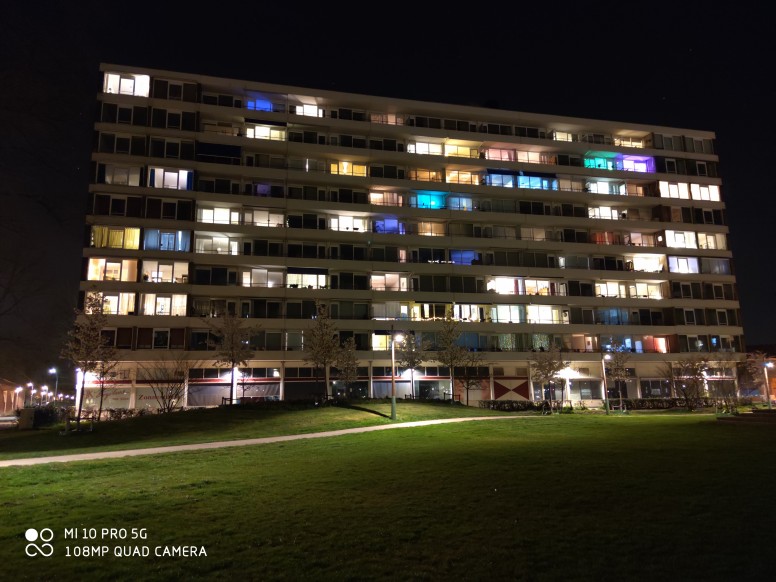 Loving the Colors
Pro Mode
----------------
As said earlier, this is more for the professional photographers who knows what they are doing.
You can manually control the camera just like a Canon or Nikon DSLR.
For those who want to try it out there is a little info button within the camera app which explains all features.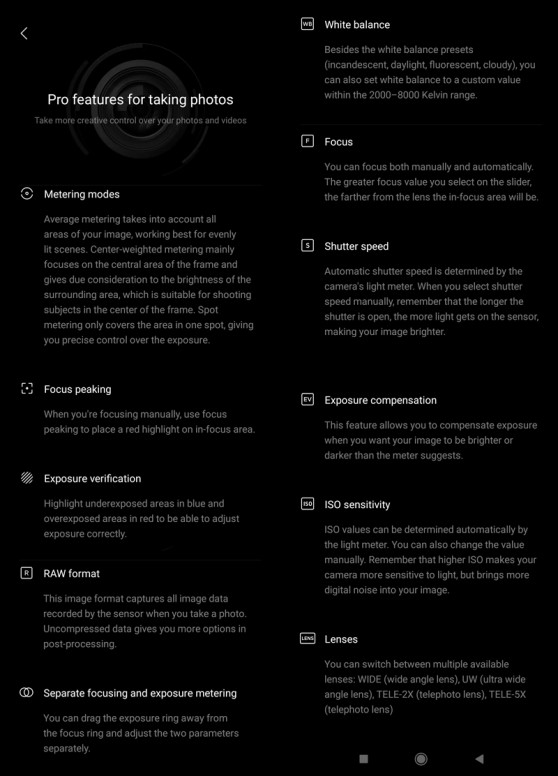 ------------
DOCS
------------
This feature is amazing. Scan a document, crop it, save.
We all came across a moment we need to sign a document and send it back.
Now you can skip the process of using a traditional scanner.
Never mind buying a poststamp and just send your documents very quick by email.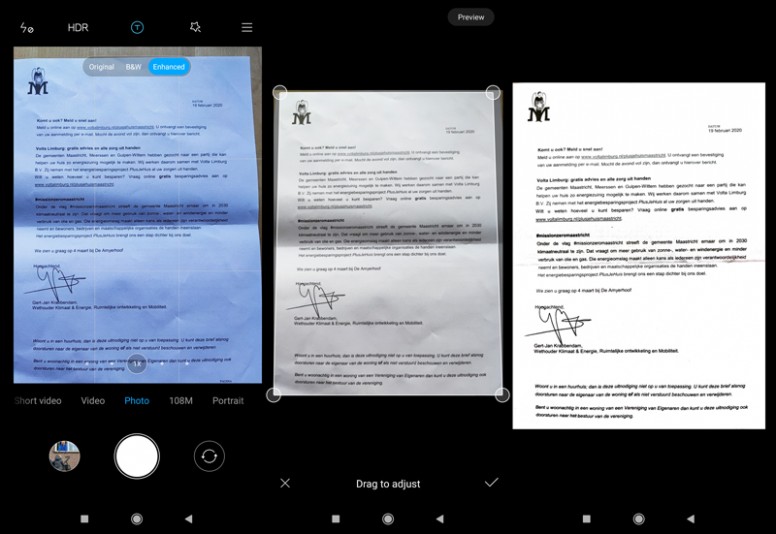 Video
The video quality impressed me even more! The Mi 10 Pro is on top of the list in DXOMARK and I can clearly understand why.
Videos can be recorded in 8K resolution over 30 frames per second while 4K is possible with 60 FPS.
8K sample:
Just as with taking pictures it is possible to choose any of the quad camera's and play with the mi 10 pro zooming capabilities up to 6X.
Other video modes:
Slow motion:

Record 10 seconds of a super slow motion clip with up to 960 frames per seconds on 1080P.




The front camera can handle 120fps on 720p.



Short video:

Create a 15 second video clip and use AI to 'beautify' a human being while decreasing sizes of body parts.



Vlog mode:

It's quite a fun thing to experiment with. The vlog mode was Introduced on the Mi note 10 and is now available for more phones.



Mi Vlog Video
(Super) Stabilisation
OIS and EIS are both present the Mi 10 pro which is a great outcome for people who don't use any extra's like for example a gimbal. As soon as you select the Super Stabilisation the quality will decrease to maximum 1080P (30FPS) but gain an extra steady camera in return.
I love to shoot videos when I go out with my family but one thing that stops me from doing this is the need to carry a gimbal along all the time. With the Mi 10 pro I can enjoy the moments and keep the phone in my pocket and have it up and running in a second.
My results:
Due the Corona outbreak I had to change my plans regarding my ideas of showing the phones capabilities. I was about to make a video showing you the city using a gimball and one testing the super stabilisation when I go out with the fam.
Now both videos are made without any help of a gimbal and I just took a small little 3 dollar tripod with me.
Video 1: Maastricht during Corona outbreak
(Timelapse feature, stabilisation & super stabilisation)
Video 2: Exploring with my kid.
(Stabilisation & Super stabilisation)
Audio
A triple Homerun! DXOMARK ranked the Mi 10 pro as number 1 and brings the best audio experience on a Mobile Phone!
The Mi 10 pro comes with a dual sided stereo speakerset. Instead of its direct competition (Like samsung s20 Ultra) both speakers have the same size to bring you the best sound possible. The flagship phone is certified by Hi-Res audio. It doens't matter in which way you hold your phone as the Mi 10 Pro automatically detects its orientation (Right and left side). This is absolutely a great improvement in gaming as you can here the footsteps of your enemy and know where he/she is walking.
The sound improved that much it is even enjoyable to watch a movie or listen to your favorite music.
You can even feel the bass a little bit!
Unfortunately i don't have the right equipment to record the great stereo quality.
To give you an idea of what the Mi 10 pro can deliver I have made the following video and compared it with the Mi 9.
The best phone of 2020!

Xiaomi did it! from being a flagshipkiller to become the best in the high end range!

The Mi 10 Pro exceeded my expectations in everything.

A beast in performance! Awesome stereo sound!

It's unbelievable how well this phone can capture the most important moments in life.

Indoors,outside or at night. Recording stable videos without the help of a gimbal.

Thank you Xiaomi for the given chance to be one of the 20 Explorers.
Vol.5.: Exploring the Camera, Video & audio of the Mi 10 Pro
Rate