This article is a translation of an original article written on French Community that you can find here:
https://c.mi.com/thread-2952801-1-0.html


---


Hi all,

There was one last spec about Mi 10 Pro to review and this spec is, for many of us, a necessary spec in the choice of our phone: the camera.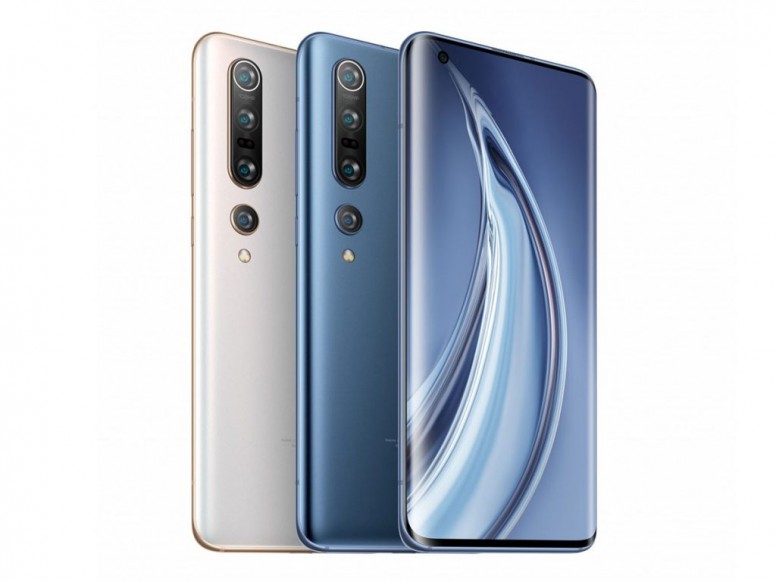 The Mi 10 Pro has a 4-sensors' camera on the back and a single selfie camera. Let's quickly see the main specifications of each of these sensors. For the back, from top to bottom:


Sensor

Sensor size

Image size

Pixel size

Frame rate

Resolution

Stabilization

Zoom

Autofocus

Chroma

OmniVision

OV08A10

f/2,0

f/4,4''

1μm

30fps

60fps@1080p

90fps@720p

3,264

x 2,448

(8Mpx)

OIS

10x hybrid

PDAF

10-bit RAW RVB

Samsung

S5K2L7

f/2,0

f/2,6''

1.4μm

30fps

4,032

x 3,024

(12Mpx)

---

2x optical

Dual-PDAF

RVB

Samsung

S5KHMX
à 8 lentilles

f/1,7


f/1,33''

0.8μm

30fps

12,032

x 9,024

(108Mpx)

OIS

---

Super-PDAF

TETRACELL

Sony IMX350

Exmor RS

f/2,2

f/2,78''

1μm

30fps

60fps@4K

60fps@2K

240fps@1080p

240fps@720p

5,184

x 3,880

(20Mpx)

EIS

---

PDAF

RVB
OIS : Optical Image Stabilization
EIS : Electronic Image Stabilization
PDAF : Phase Detection Auto-Focus

These 4 sensors are completed with a flash consisting of 3 LEDs. The combination of 3 LEDs makes the flash effective at 1.7x the distance that a single LED can reach. These LEDs are also dual-tone, which can allow a more amber color to avoid the washed out look of flash photo.
And for the unique front sensor:


Sensor

Sensor size

Image size

Pixel size

Frame rate

Resolution

Stabilization

Zoom

Autofocus

Chroma

Samsung

S5K3T2

f/2,0

f/3,4''

0.8μm

30fps

5,184

x 3,880

(20Mpx)

---

---

PDAF

TETRACELL

With all those specifications, we begin to see all possibilities that Mi 10 Pro can offer us!


During an interview with Wang Xuanran [FR] we learned that Xiaomi has put a lot of effort on photo AI for Mi 10 and Mi 10 Pro. The Snapdragon 865 and its architecture allowed engineers to be able to considerably increase the possibility of calculations (more than double) on each photo. But engineers also did a huge job simplifying calculations process which were reduced by a factor 4.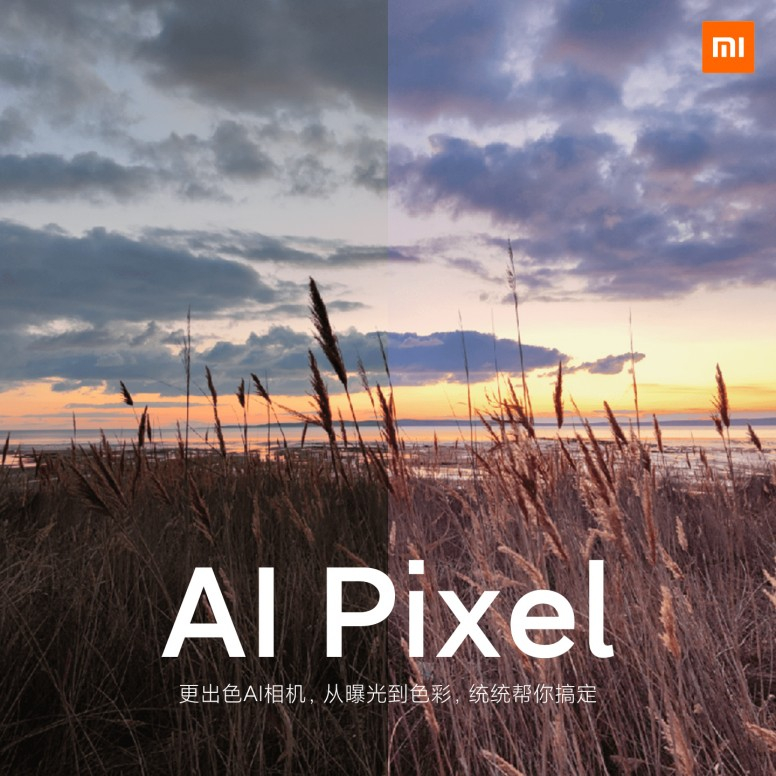 This ''new'' AI also opened the way for local treatment on each photo, a possible differentiation of various scenes on the same photo. We are therefore no longer on a global processing of photos which can sometimes completely distort part of our photos but only on localized processing.

Thus, increasing the possibilities of calculations and decreasing the calculations for each treatment offers new possibilities. Let's see some of the functions that Xiaomi offers us.


1) 108Mpx

With 108Mpx mode you get photos with an impressive number of details.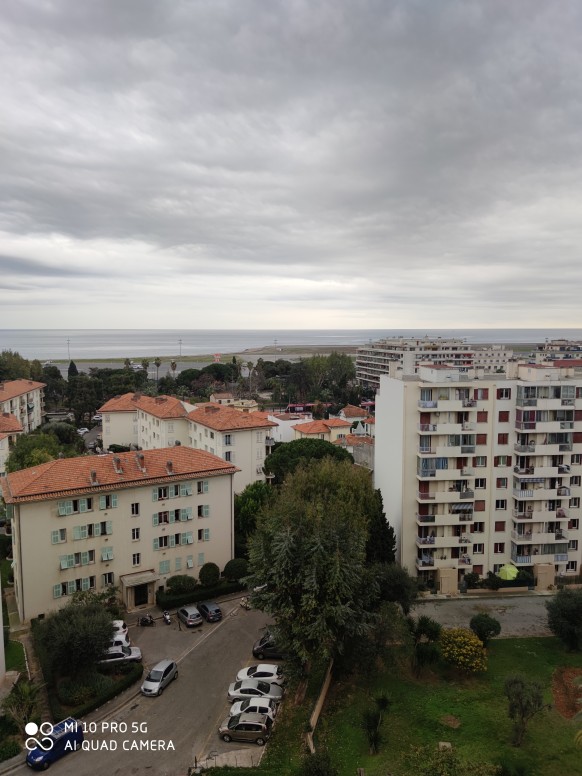 We can then zoom in on the photo taken and see that we do not lose any quality!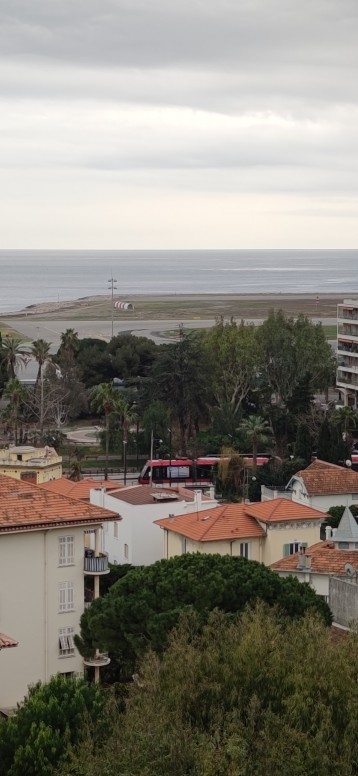 2) An x5 optical zoom and a x10 digital zoom

It is now very easy to observe a detail at a far distance.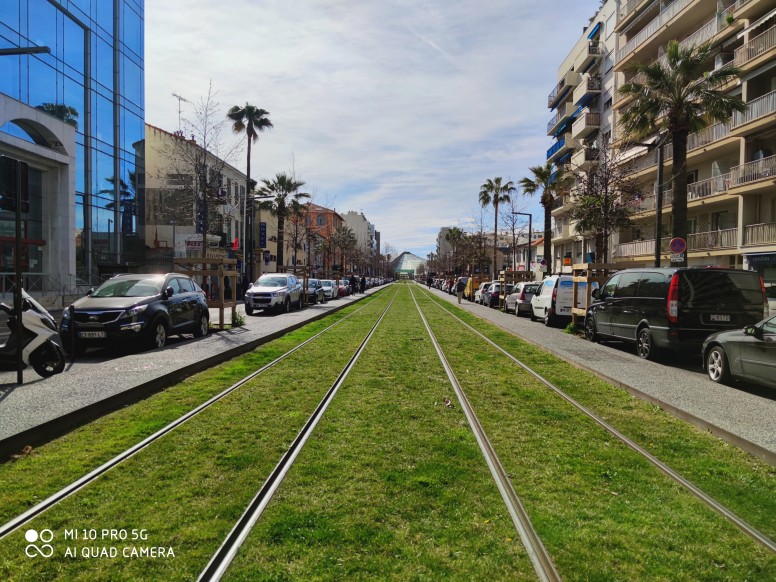 X1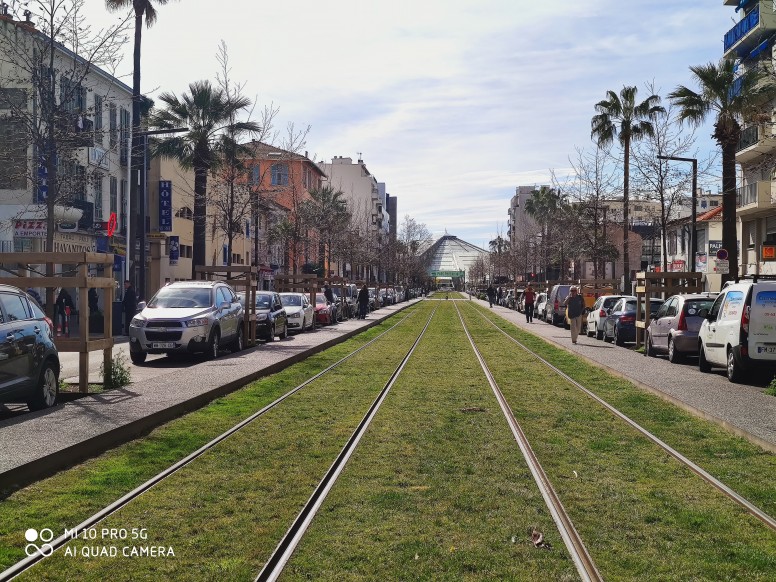 X2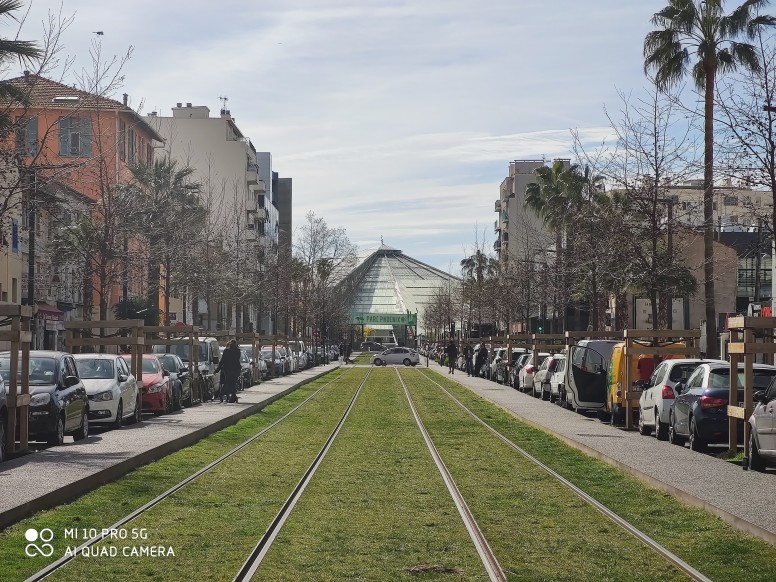 X5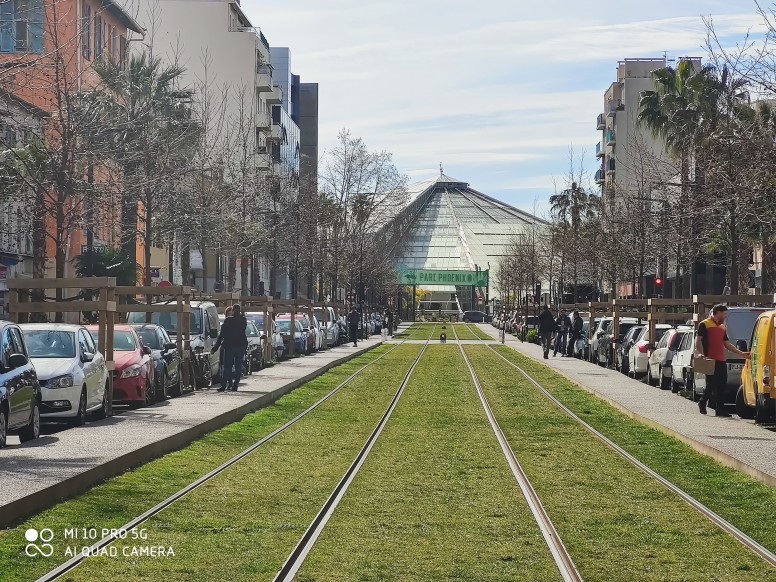 X10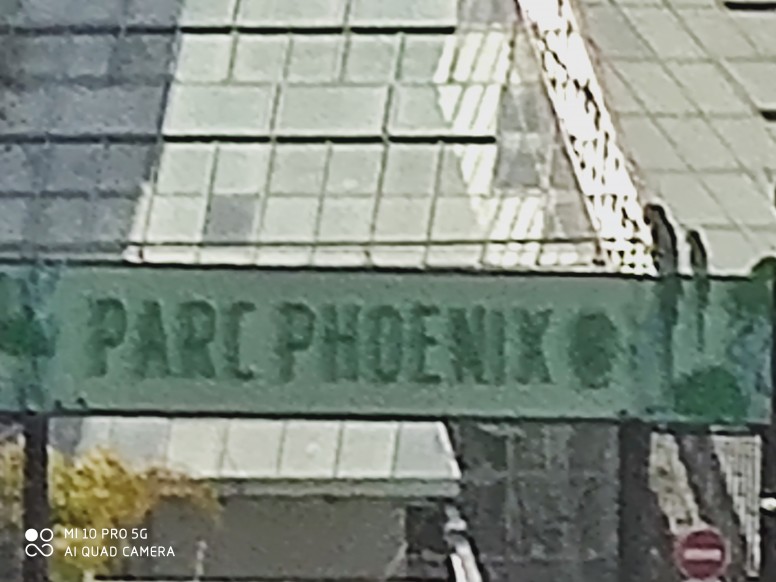 X50


We have a big loss of quality at x50 but it is the same for every digital zooms, image is necessarily degraded. But, at x5 we see that the quality is still present, it is an optical zoom, no degradation of quality!

3) Scene recognition

AI will easily recognize if you are taking a photo of flowers, a portrait or just your meal. Optimizations will therefore be made directly! Today lunch ;)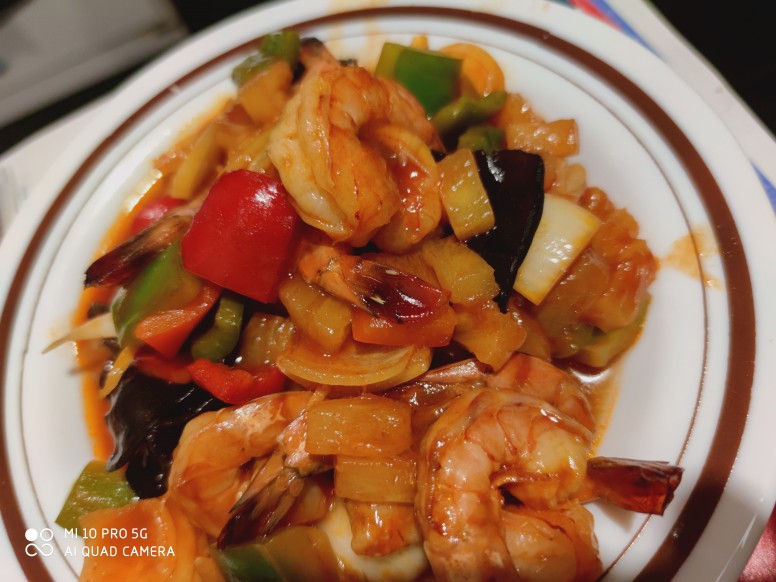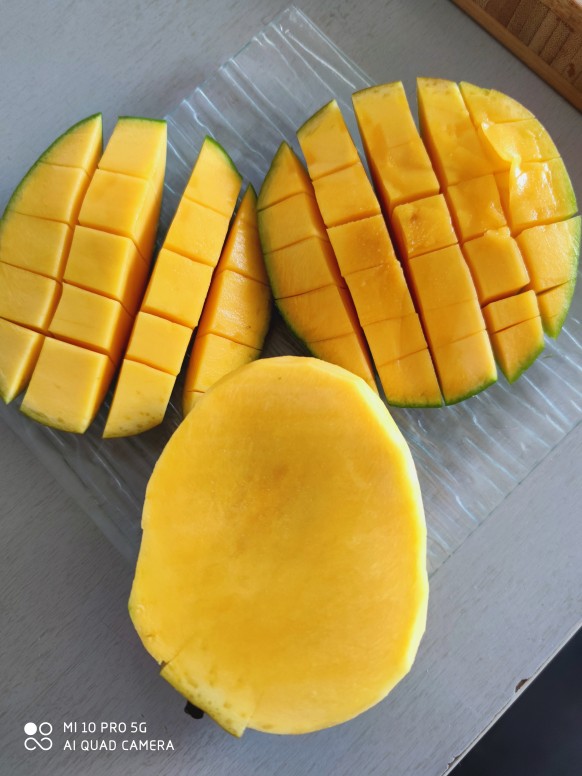 4) A Super Night mode

Super Night mode is triggered as soon as AI recognizes a dark scene. It breaks down into 2 improvements: a low-light mode to enlight the darkest places and a moon mode to take moon photos.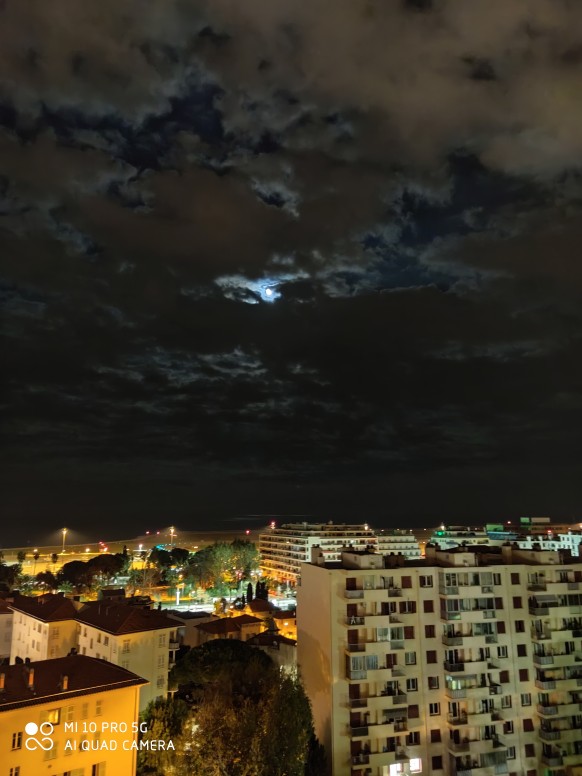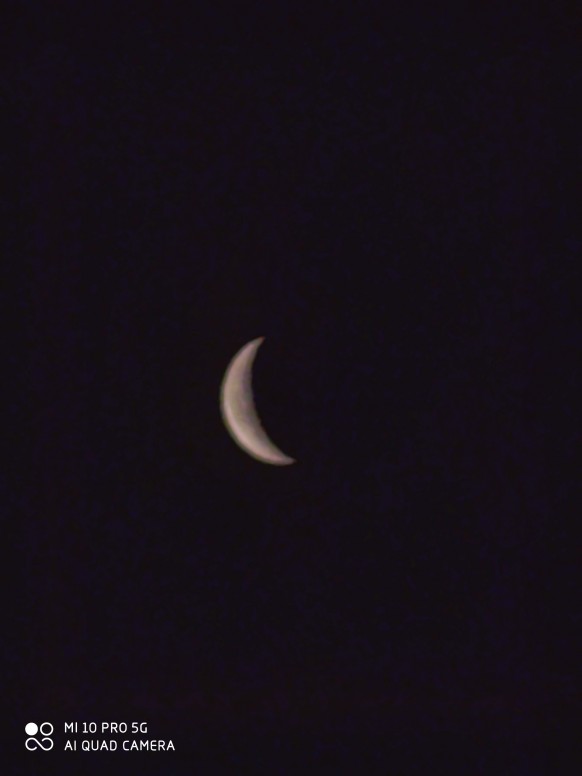 Note that an update in China has just brought a Super Night 2.0 mode. Unfortunately I could not use it to be able to note improvements made, but it looks pretty good, right?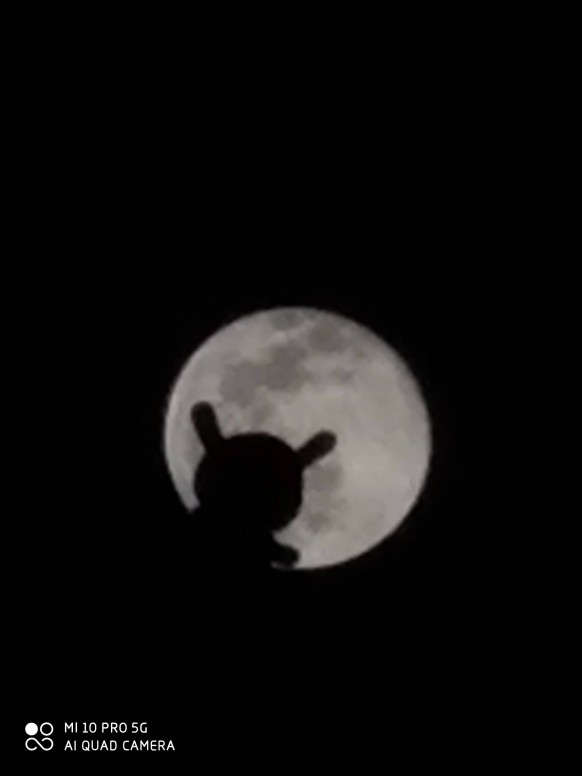 5) Document mode

We use less and less scanner and more and more our phone to transmit documents. And who has never faced lighting problems doing it. Xiaomi has therefore worked to directly retouch photos of documents to remove the effects of poor lighting and in particular on shadows.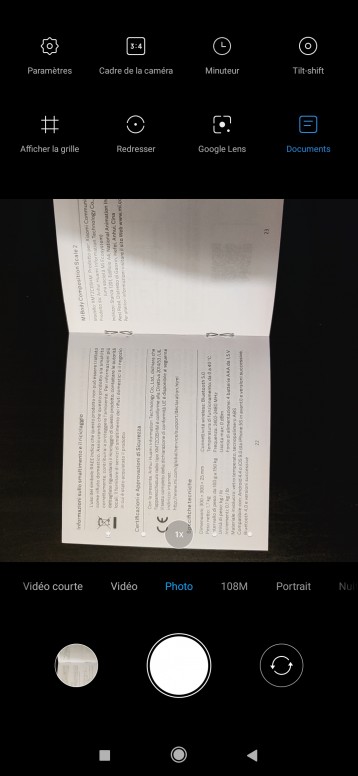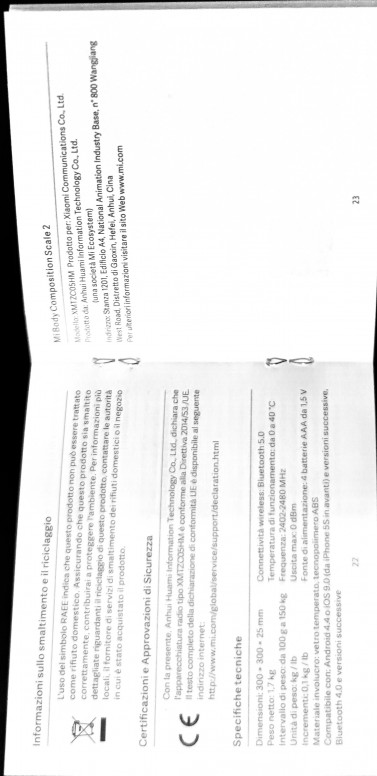 6) Wide angle without distortion

The 117° wide angle will allow us to take photos we couldn't take with a normal cameras. In addition, no distortion are noticable.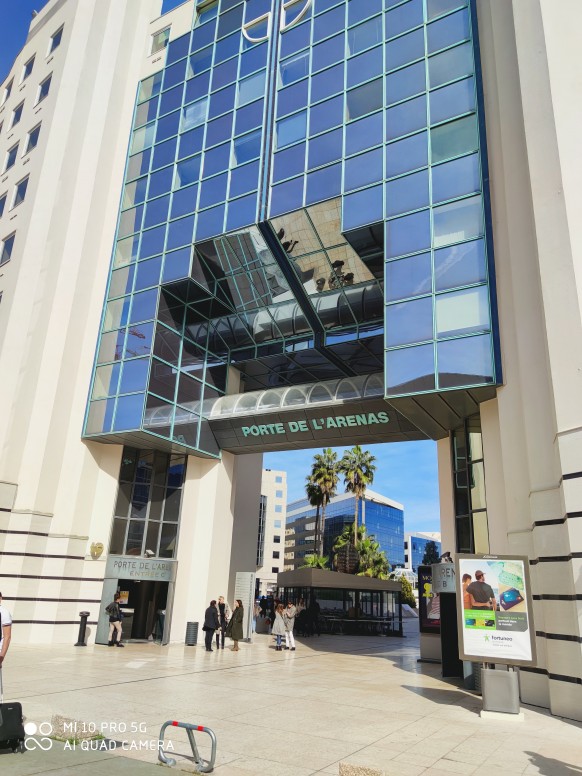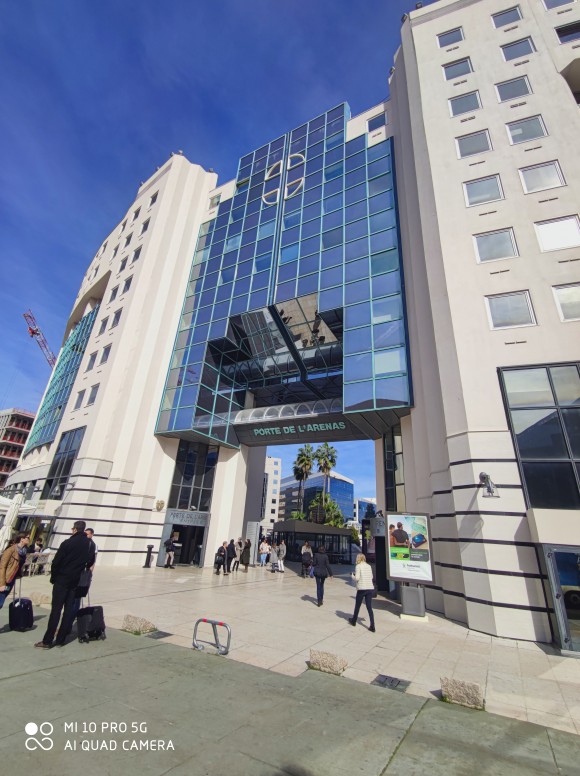 7) Macro

We find the traditional Macro function which allows us to capture details of the smallest.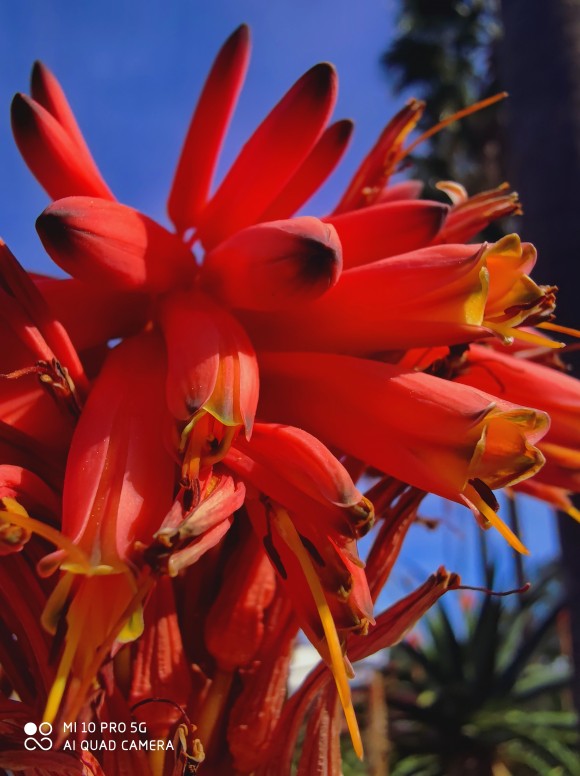 8) Panorama

There is also the Panorama function which allows us to capture the whole part of a landscape where a simple photo would not be enough to immortalize all of it.




9) Sports

With the current situation I unfortunately have not had the opportunity to test if the photos of sportsmen in motion are very clear and not blurred, but this shouldn't be too bad as we are able to follow the flight of seagulls.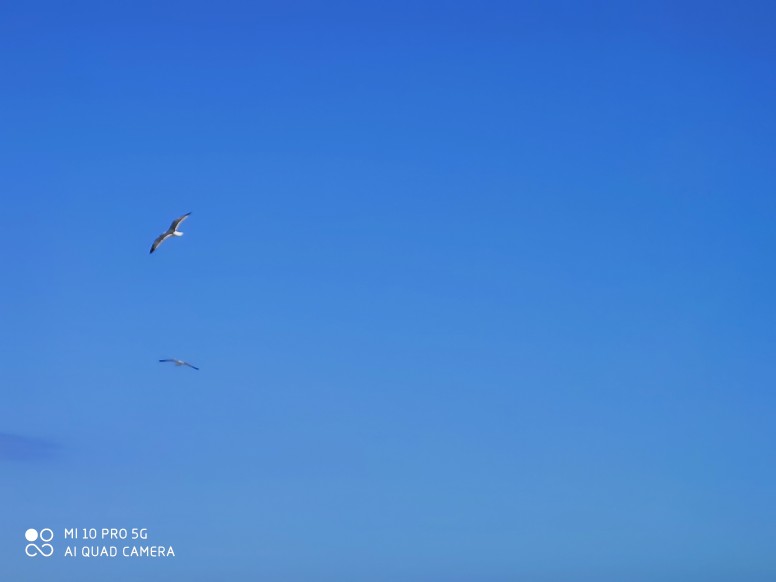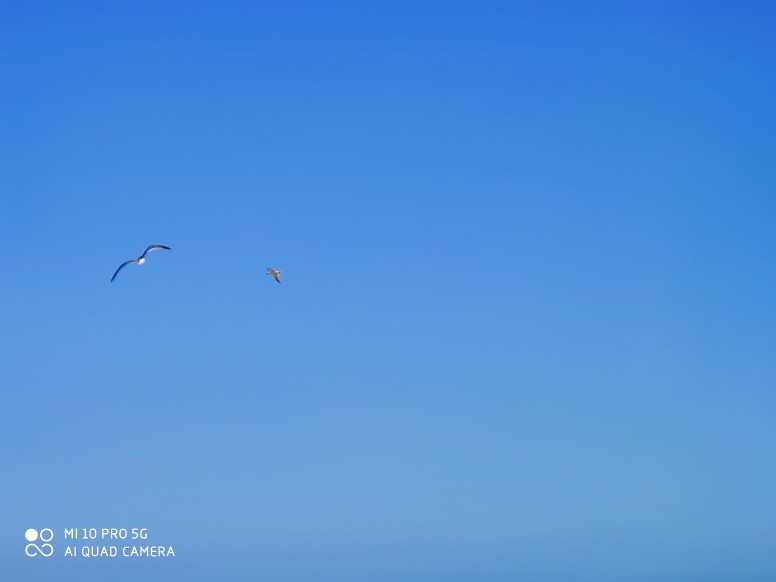 10) Burst photos

It is of course always possible to take burst photos to be sure to capture the right moment! It is possible to take up to 100 photos.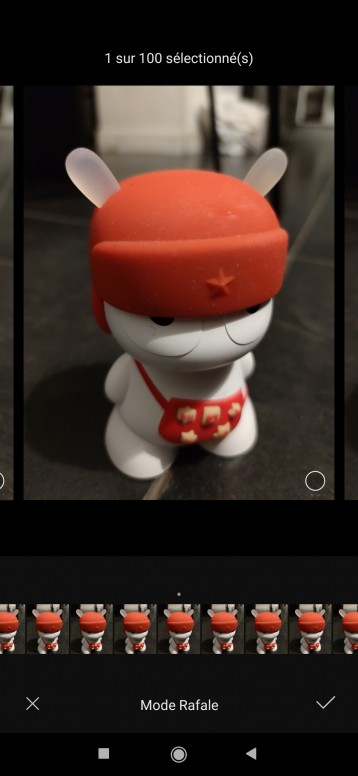 11) Portrait / Blur effect

A lot of work has been done regarding the blurring effect behind portraits.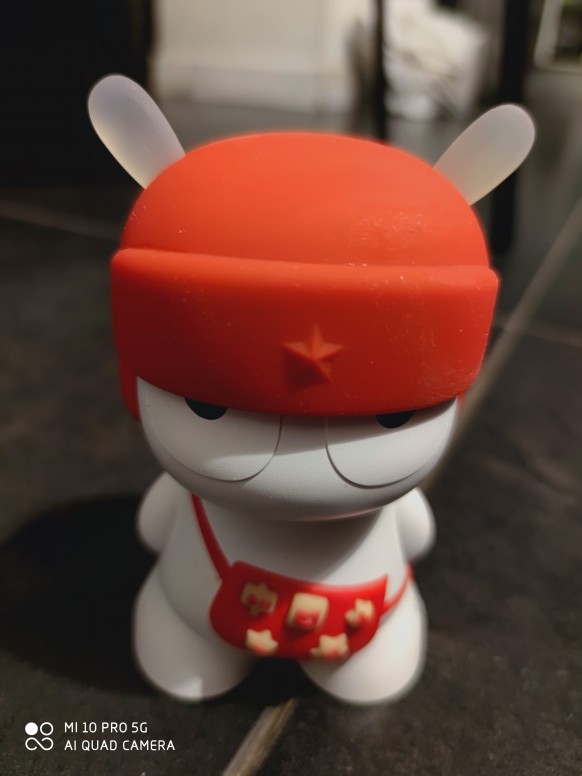 12) Countdown

There is also a countdown function which is useful when you don't have a small Bluetooth device. But you still have to be quick because the countdown is only adjustable for 3 or 5 seconds!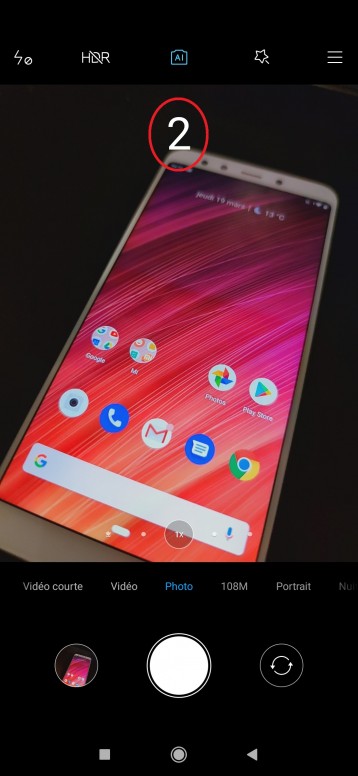 13) 8K video

We are now able to film in 8K, videos are also of an exceptional quality!


14) Vlog / Vlog with voice subtitles

You may already know vlogs, short videos specially intended for social networks to create a ''video blog'' (vlog). The Camera and Gallery apps are already proposing several effects that simplify creation of those original videos.


A function on the chinese ROM allows you to add subtitles directly if you speak during the recording. A function which can be very practical for making accessible videos, we hope that this function will be ''globalized''.

15) Stabilizer

An optical (OIS) and electronic (EIS) stabilizers are available on the phone's back camera, so don't worry if you want to shoot videos and suffer from tremor. I tried in the following video to make a panorama while shaking the phone, making waves with the phone, the result of the stabilization is striking.


Again, a super stabilization function has been added via an update. An improvement of the EIS to be tested in the final version of the product.

16) Personal watermark

You can easily add a watermark on your videos. Several customizable models are available.


17) And other features ...

Xiaomi apparently also worries about our beauty with functions like ''AI Beauty'' and ''Baby Beauty''. You can therefore automatically improve the beauty of your portraits or baby portraits. Note, howerver that this ''beauty'' is from the chinese point of view, meaning that skin will be whitened. Each people has its taste, so you might totally like or totally dislike this function, just disable AI if you dislike.

Talking about beauty, you can also slim down with ''AI Thinning''. Beware of the reaction of persons you will meet if you use these photos on dating sites ;)


If you still need a professional advice to convince yourself of the quality of this camera, you can surely trust in Dxomark.



They simply ranked the Mi 10 Pro at the top of their ranking: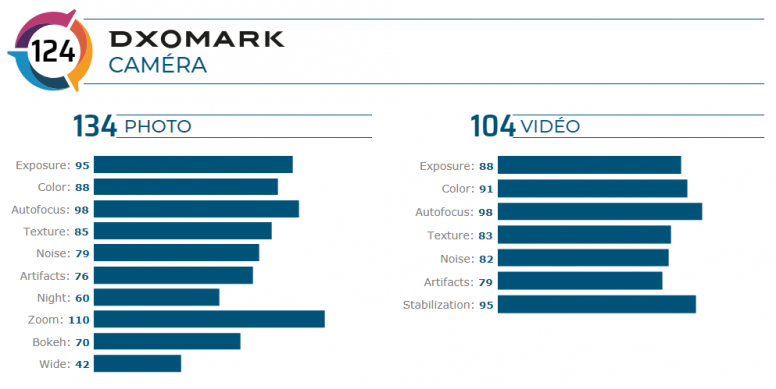 You can read their full review here:




Xiaomi knew how to be innovative and the earliest! I will quote Wang Xuaruan because he resumes Xiaomi recent politics, Xiaomi has really listened to users:

In our eyes, there are no friends, no sales, we are just thinking of how to use the latest technology to make photography more interesting, so that everyone can take a good photo, that everyone's life improves, nothing more.
This camera will meet the requirements of a professional as well as a beginner who will take sublime photos just with automatic modes.



Other photos/videos from Mi 10 Pro


You can follow Explorers on their social medias to discover more photos/videos from Mi 10 Pro:




Other informations on Mi 10 Pro