Hi Mi Fans,
Before I go into this thread I would like to thank all the other Mi Explorers for all the shared ideas and support. There has been some great interaction in our group and sharing of work to see each others journey and as most of our Mi Explorers are in Europe where countries like Italy have taken extreme measures to control the spread of the virus I would like us all to come together in solidarity as a community to extend our thoughts to anyone effects during this time.
So stay safe! And stay positive…
We are all in this together.
Now on too the Camera review.
As you all know there are a lot of new features on the Mi 10 Pro to talk about the next two weeks of my Mi Explorer experience, so I am going to create a thread for each of these highlighted features.
The new feature we are going to look in detail in this thread is the new 108MP Quad Camera set up.
I can happily say I have done some extensive work in this area of the Mi 10 Pro as you will all agree that the camera is definitely the most exciting feature that most people are asking about or possibly considering moving across to this phone once it's available.
So in this thread I will be focusing on the camera alone as I believe that the video recording turn on the camera deserves it's separate thread to explain some new features as well as giving you more detailed content and focus on video photography.
So I am excited to be sharing my experience and results with you today.
First off we will look at the specs of the Mi 10 Pro's camera as you may know is different from the Mi 10.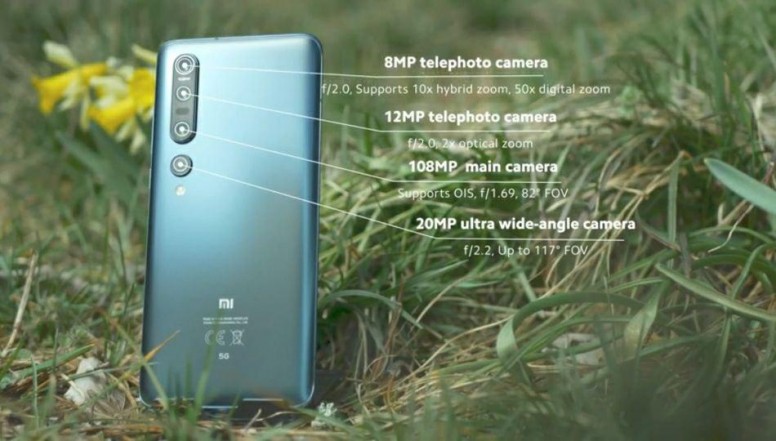 Key camera specifications:
Short telephoto: 12MP, 1/2.6-inch sensor with 50mm-equivalent, f/2-aperture lens

Long telephoto: 8MP, 1/4.4-inch sensor with 94mm-equivalent, f/2-aperture lens, OIS

Ultra-wide: 20MP, 1/2.8-inch sensor with 16mm-equivalent, f/2.2-aperture lens

Qualcomm Snapdragon 865 chipset



So I now invite you and come with me on my journey through Scotland with the lens of the Mi 10 Pro.
My goal on this journey was to experience new skills and capture Scotland the best I could in a short period of time by traveling over the country using my rail pass as you may or may not know I work in the rail industry so this really helps when you can jump on the train for free.
---
Free thing I had done was my visit to the Glasgow necropolis to get a sense for the camera sensor at night using Night Mode and other features like AI Mode. I quickly realised how impressed I was with the camera on my initial trials. I tried out the Portrait Mode with my Lego space man as he was fitting for the Mi Explorer theme.
As the weather hasn't been truly the best of late in Scotland with the wettest few months I've seen in many years, I had to think about weather conditions and plan b's for indoor subjects to show you all the modes and lens I could use in different conditions.
So with it raining off and on I would literally stop and jump out of my car like this photo where I used the 108MP Auto Mode for the start time.
You can see the little white dot is a caravan I. The zoomed in image I've added so you get a sense of how much you can see once you zoom in on this 108MP image either using the stick Gallery app or Google Photos.
Then I went up the Campsie Glens you see in the background of the 108MP to the Campsie Fells waterfall to try out some different modes.
9.1MP ƒ/2 1/50 8.16 mm ISO134
To be honest I want to get some slow shutter water effect but I soon realised that I needed a filter lens to get it right, but I will come back to this. So I played about with Portrait Mode as you can see in the image over with a new feature called movie mode that changes the aspect ratio to cinematic 21:9 scale at 9.1MP due to the scaling but you can see the results are quite impressive. This feature can also be used in video recording. Here is another example of this below for Paisley town hall.
9.1 MP ƒ/2 1/319 8.16 mm ISO50
So I decided to go home for some dinner and come back later to do some Astro-photography after putting the boys to bed.
25.2 MP ƒ/1.69 1/1861 6.72 mm ISO50
So got the kids to bed and gave the wife a kiss and jumped back into the car and drove the windy roads as the conditions were clear enough to see the stars on the hills.
So I set up for the night sky with some warm clothes and some tea.
Pro Mode Features
This was my start real use of the Pro Mode in the camera. I set up a tripod with a mobile phone holder and used a torch to light up the road so I could set a focus point and then pointed to the stars in the night sky.
27.1 MP ƒ/1.7 30s 6.72 mm ISO100
I set the shutter speed for 30 secs and set my ISO from 80-200 for some different shots. I also played around by waiting for cars to go by and also using a light in my hand to write Mi 10 in the middle of the road in the 30 second time frame but as I'm moving you won't see me and only the high exposure from the torches light trial.
27.1 MP ƒ/1.7 30s 6.72 mm ISO200
27.1 MP ƒ/1.7 30s 6.72 mm ISO100
It was very dark up there and an owl was spooking the shit out of me hooting every two seconds...
But thanks to the bright moon light you can see the likes of the snow cap on the glen. To be honest I think going out in the right conditions and standing under the stars ready does make you appreciate how small we really are in the universe. I find it really humbling and relaxing.
---
The next day I got myself away from my family responsibility, I set off on the train to Edinburgh to do some sight seeing and maybe go to somewhere I haven't been before.
I got into Edinburgh and decided to haggle with the tour companies for the best price ticket as you should away do when wanting a city tour anywhere. So jump on the city tour and stop off at Edinburgh Botanic Gardens first as I thought this is the perfect place to put the macro lens to the test.
Whilst walking through the gardens I met this beautiful little robin who stuck around for a photo or two for me using portrait mode.
So I headed on my way to the glass house where I knew I'd find some interesting plants to shout so paid my entry to have a look around this indoor garden.
As I came in the glass house I was greeted with some lovely palm trees and exotic plants.
So I said about getting some great photos mainly using the Macro Len in Auto Mode which did pick up the plants and flowers with the camera AI to increase the vibrancy of the colours.
Then after my trip to the Botanic Gardens I headed back into the heart of Edinburgh and went to the best viewing point in the city at Calton Hill where there are some beautiful monuments with perfect backdrops.
After this I headed up to the Old Town in the heart of Edinburgh to get some cool photos of all the sights and secrets it hides within the side streets and walkways that make Edinburgh distinctive and charming to visit to many journalists from around the global.
So it was a very long day in Edinburgh, so I was happy to make my way home and get a beer after a long day and a sleep in.
---
The next chance I got was to get out at night around Glasgow and go down to the Clyde in the city to get some night shots of Glasgow's landscape of the SSE Hydro Arena and Exhibition Centre located next to one of Glasgow historical Clydeport Stobcross Crane that were used for loading trains and cargo to ship worldwide.
After Clyde side I jumped in the car and drove around the city to the quiet places so I could take some photos undisturbed unlike all the happening at the river with the police arresting someone and people asking me what I was doing, like it wasn't obvious enough with a tripod set up…
https://lh4.googleusercontent.com/4iTUXrvlagY_ED9FmG5biobjUEH7U9BQVCDWeD1xnTPa1ZCI9k2IUN2auxJmkoM97_-Osdu8y810HTSnv9Ib0p1LBV_Ns4kK5DhERdHRYMQ82xZN3dOvJXq08_QfQQSTIX**j-i
---
So it was off to the historical town of Paisley where there is some very interesting building such as the Anchor Mill that was famous for its textiles worldwide and its old Paisley Abbey.
I had always wanted to have a look around Paisley for a longtime, so no other perfect opportunity to capture its historical sights than with the Mi 10 Pro.
There is a William Wallace memorial in the Abbey as he was born in a nearby village called Elderslie and was believed to have studied at the abbey as a boy.
As you can see below how impressive the detail for the abbey ceiling is and how the Mi 10 Pro really helps you get a sense of this detail as without it, I wouldn't really be able to see everything by myself looking up.
---
So I leave you with this last image I take using a filter attachment clip for mobiles. This allowed me to take this waterfall water effect by slowing down the shutter speed.
Any of the photos that have been edited in this thread were done by using Adobe Lightroom App on Android.
Please also take into consideration that the Mi 10 Pro that we Mi Explorers have all received are running beta software.
---
Conclusion
So after having this phone for a few weeks now, I am very impressed with the camera capabilities and the flexibility that all four lenses provide you in different settings.
As I will attach a link to my Google Photo Album of all my work you can go into and see for yourself the details of each image.
As I can't really compare this phone to others as I'm not lucky enough to own every phone to do review comparisons as some reviewers. I will link DxOMark review
HERE
as let's face it, they are the true experts in mobile phone camera technology and have scored the Mi 10 Pro appropriately putting it at joint No.1 spot in DxOMark rating charts.
When using a new camera on a phone you always want to like inspired to take photos and also you can tell I have felt very inspired the whole way through the testing of the Mi 10 Pro's camera.
Pro's
AI Mode - More options had available there the Snapdragon 865
108 MP - This can't be ignored as a serious benefit when taking images in this resolution and zooming in to see details you may have missed, especially building. Also the speed of the shutter in this mode is extremely impressive compared to the Mi Note 10 from what I've seen.
Docs - Scan docs now within the stock app. To me this is a big benefit to scan documents quickly as I've used the genius scan app for a long time.
Portrait Mode - There is clearly much better edge detection in this mode and added features like the movie mode.
Pro Mode - More options than ever for photographers as I have shown earlier in this thread.
Con's
Camera bump is large like most phones nowadays, but this made clip-on filters hard to align and also have to make a rubber piece to fill in the gaps where there was space letting light in between the back of the phone and the filter.
Portrait Mode Auto Focus - I found the auto focus in portrait mode didn't adjust quick enough sometimes when wanting to catch quickly like moving objects. This will hopefully get updated.
Phone Design - I had no case provided with the phone and having a glass sandwich is very nerve racking as it is slippy.
See photos in native resolution
HERE
in my Mi Explorer Scotland Google Album
You can follow me on Instagram
HERE
So there you have it!
Thankfully you are all thinking by now…
I will do a thread shortly about the amazing dual speaker.
Also check out Mi Explorer Jeremy Dufour latest video
Please Comment, Like or Favorite…
GunplaMad