This article is a translation of an original article written on French Community that you can find here:
https://c.mi.com/thread-2944934-1-0.html


---


Hi all,

The exploration of Mi 10 Pro continues with a new qualifier: elegance.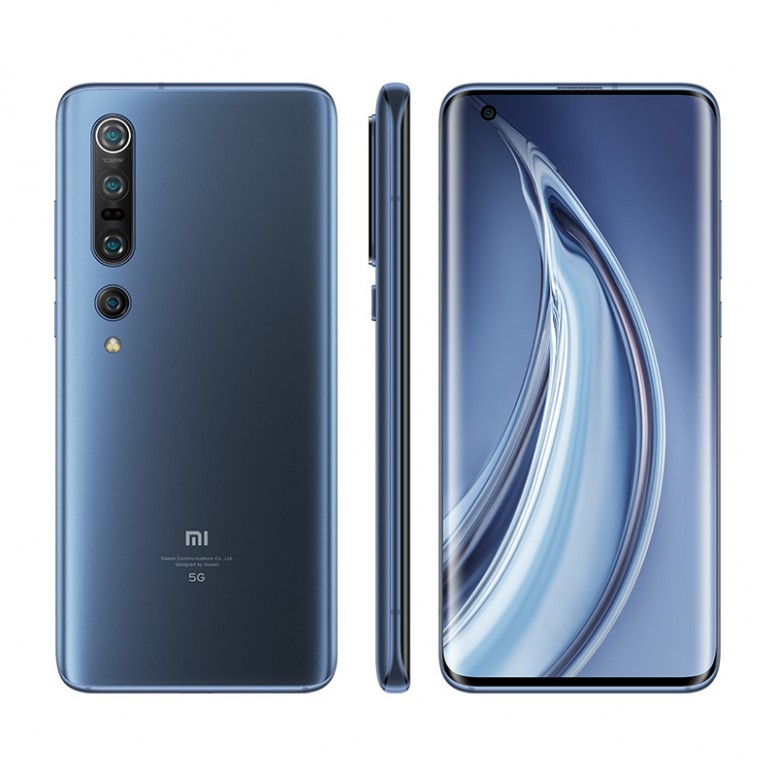 On the front of the phone, there is a 6.67'' AMOLED screen occupying 90.08% of the front space. This screen is sealed in a beautiful aluminum alloy metal shell The touch is smooth and pleasant. However I think that the back of the phone is really slippery, you have to be careful when handling your phone to not let it fall. In my case I would prefer to add an additional shell to ensure the grip and, additionally, protect this phone.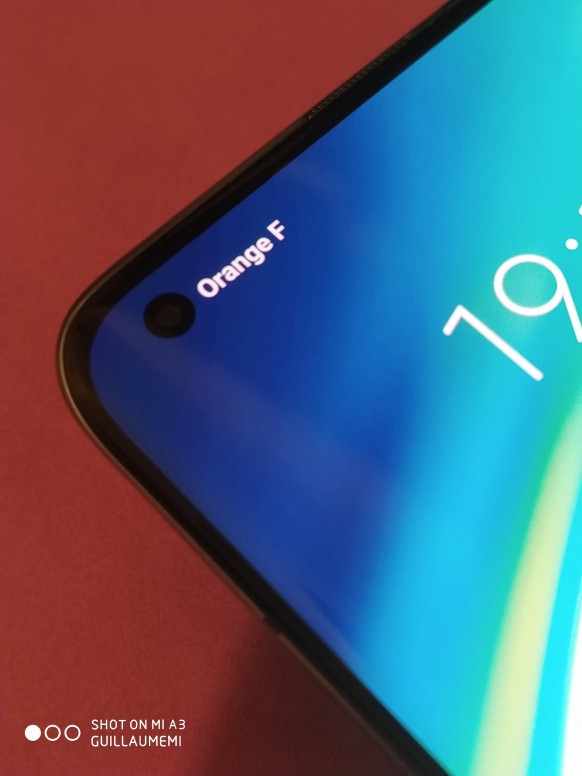 The four corners of the phones are rounded adding, if ever it was necessary, a little more elegance to the phone.


Dimensions of the phone are as follow:

Height: 162,6 mm
Width: 74,8 mm
Thickness: 8,96 mm

A size barely a little large as we can reach almost the entire screen when using the phone with one hand.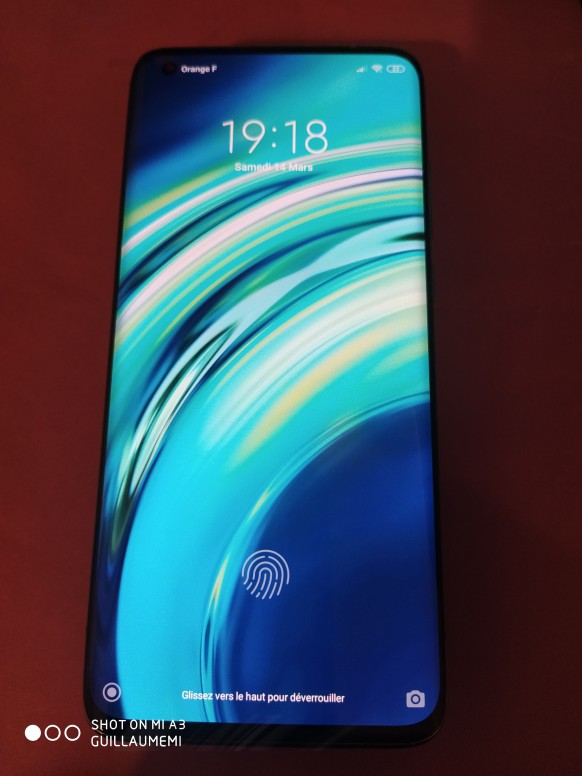 Regarding the weight - 208g -, the Mi 10 Pro is slightly lighter than the Mi Note 10 (210g) and significantly lighter than the iPhone 11 Pro Max (226g). So we are on a slightly heavy phone, but not too much. This weight is notably due to the presence of a 4,500mAh battery. The weight is well balanced, distributed over the entire phone, its relative heaviness is therefore absolutely not disturbing.


The number of interfaces is also reduced to a minimum. The left edge of the phone is completely devoid of it.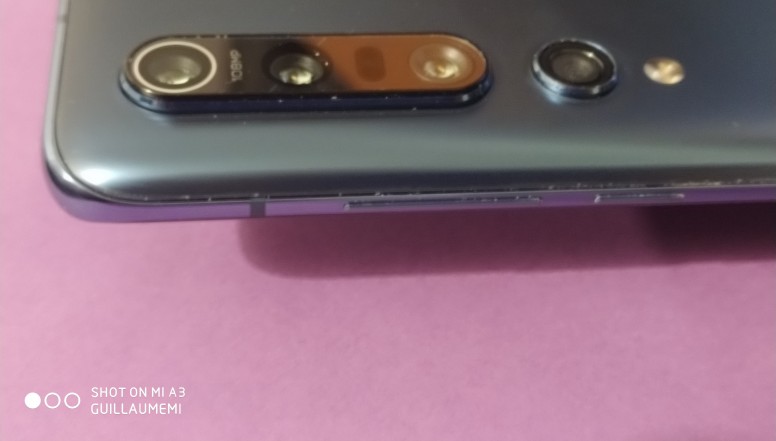 On the right edge, we find the traditional mechanical power and volume buttons.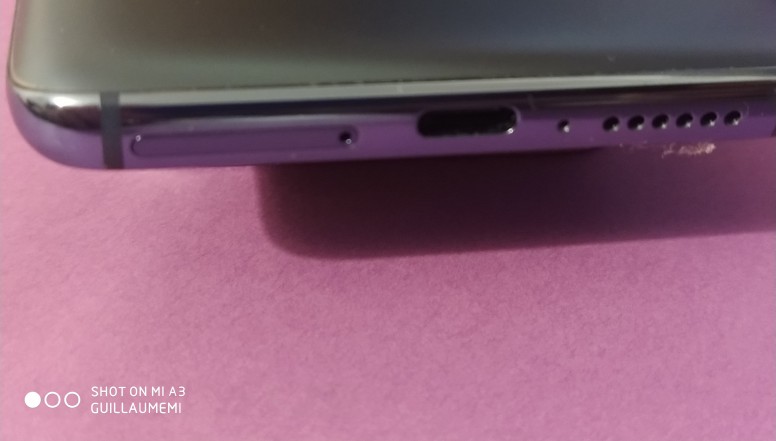 More surprisingly, the slot for 2 SIM cards is now located at the bottom of the phone, which is pretty good since on previous phones holes in place of this slot were only aesthetic. This allows a focus on what is useful and completely free the left edge of the phone.
To the left of the slot, there is the USB Type-C interface, then a hole for a microphone and six holes for the speaker.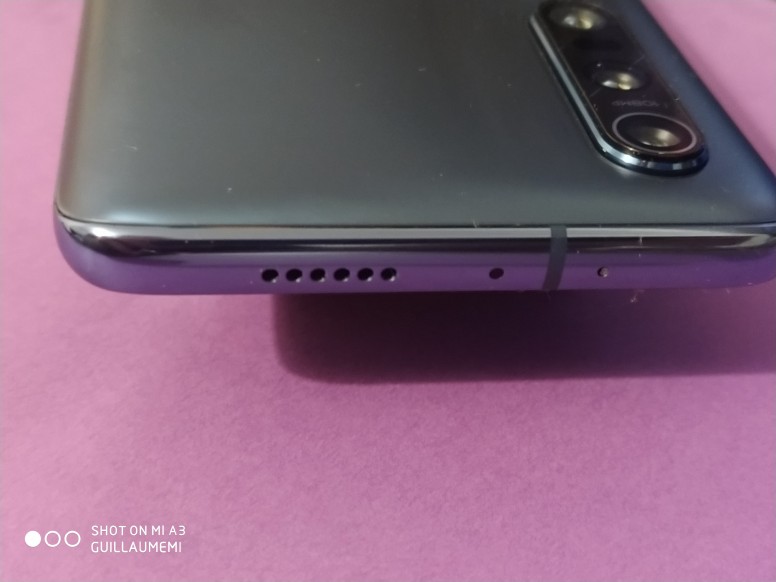 On the top of the phone, from right to left, there is a hole for another microphone, then another for the infrared and again six holes for the second speaker. Note that on the top of the screen, there is the last speaker that is used for communications.


At the back, we are used to find sensors of the camera protruding by about 2mm, which makes the use quite disturbing when the phone is laid flat to use his phone placed flat... But no problem of course when using in hand. Using a shell will correct this problem.


With this Mi 10 Pro, we know that we have a Xiaomi product in hand as it is very elegant. The two small negative points (protruding camera and slippery rear surface) will be quickly corrected by using a shell, it seems to me a minimum to protect this sublime phone anyway!



Other informations on Mi 10 Pro