This article is a translation of an original article written on French Community that you can find here:
https://c.mi.com/thread-2940298-1-0.html


---


Hi all,

Today we continue our exploration of the Mi 10 Pro focusing on its screen.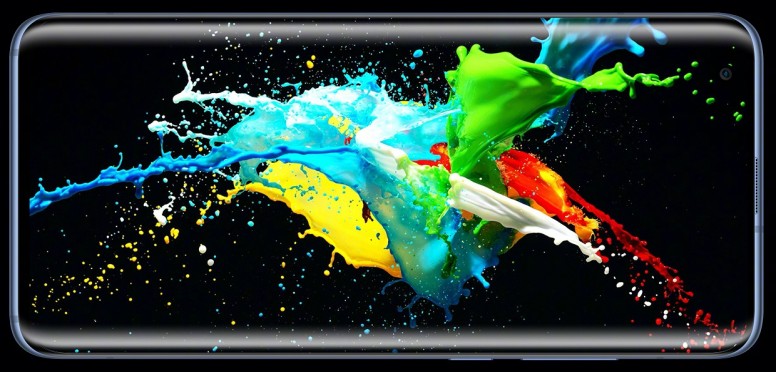 Xiaomi decided to use Samsung's screen for its Mi 10 Pro. The screen is curved on the the right and the left edges, it's a little surprising when you've never had a phone with such a screen in hand.



In my case, I had to change my habit of grasping a phone because 2 curved zones are not there only to make the phone look pretty but they are also usable. This is a small adaptation but I must admit that this curvature gives a beautiful effect and therefore offers an immersive visual experience. A very positive little change.


You have certainly seen that the screen has been pierced at the top left to insert the front camera.





Personally, this doesn't bother me at all, the hole is small enough. On the other hand, I understand that all Mi Fans owning a Mi 9T/Pro or a Redmi K20/Pro will probably be a little disappointed... but if we look at a disassembly of the Mi 10 Pro, we realize that it would have been very difficult to install a retractable camera without increasing the size of the Mi 10 Pro.

It might have been better to completely remove this front camera but we would no longer be in front of a reference phone, but maybe we will see it in a next phone... while waiting for the under-screen camera!


The screen is a 6,67'' AMOLED with an FHD+ display (2340 x 1080 pixels) and a 19.5:9 ratio. The visible space on the front of the phone is 90,08%.



The screen offers a resolution of 386dpi, we are below the 458dpi of iPhone 11 Pro but above the 381dpi of Huawei Mate30 Pro. It remains a very good image quality.


The dynamic contrast ratio is 5,000,000:1, we will be able to have a very good display whether in the dark or in direct sunlight. The brightness is not to be outdone since the screen screen is very bright, 500nit, with a peak value at 1200nit.



Also the automatic brightness adjustment function has improved a lot, we already talked about this during the interview with Zhang Guoquan. And I confirm, I have not yet needed to manually adjust the brightness. Under direct sunlight, in a dark room, the AI does the job perfectly!

The presence of HDR10+ metadata platform will make possible to transcribe ever more realistic colors because of the dynamic adaptation and the adaptation to each scene. Adaptation is local and not on all the screen.



In addition, the screen has a ΔE = 1.1, a color rendering very close to reality. The ΔE measures the difference between the expected color and the displayed color. Usually when ΔE is less than 3, there is no big differences. Similarly, the JNCD (Just Noticeable Color Difference) which is again very good since it is less than 0.55. A good screen has a JNCD less than 2. A high level screen which makes us understand that Xiaomi takes time to calibrate each screens one by one before leaving the factory!



Refresh rate and touch sampling rate


The screen has a 90Hz refresh rate and a 180Hz touch sampling rate. This configuration will, from my point of view, delight from beginners to advanced mobile players.



We can see that during the game no jerks appear, fast movements, use of weapon zoom... Expert players will certainly prefer the exceptional characteristics of a Blackshark 3 Pro but the higher those rates, the higher the battery consumption. So I think that the Mi 10 Pro made an excellent compromise. note that it is possible to lower the refresh rate to 60Hz to save its battery.


In the end, the Mi 10 Pro was able to make an excellent compromise between innovation and maintaining reasonable consumption of the battery. We can add that the Mi 10 Pro has obtained the TÜV Rheinland eye comfort certification: we are therefore more protected against blue light emissions, even if prolonged exposure if of course not recommended. So, enjoy the incredible screen of the Mi 10 Pro but don't overdo it either ;)



Other informations on Mi 10 Pro