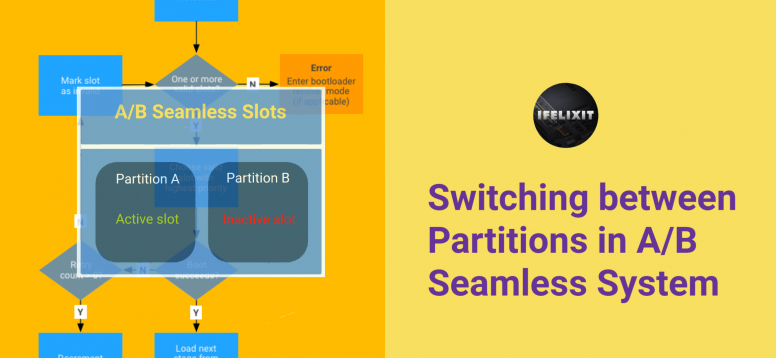 Hei Android One users,
With the recent Android 10 update for Mi A2 Lite was mostly welcomed with joy for most of the users meanwhile for some a disaster. Numerous users have feedback black screen, not able to boot even to the most conveniently used term as bricked. Well, A/B seamless updates ensure a workable booting system remains on the disk during an over-the-air (OTA) update.
About A/B system
A/B system updates use two sets of partitions referred to as slots (normally slot A and slot B). The system runs from the current slot while the partitions in the unused slot are not accessed by the running system during normal operation. This approach makes updates fault resistant by keeping the unused slot as a fallback: If an error occurs during or immediately after an update, the system can rollback to the old slot and continue to have a working system.
Advantages of A/B partitions
Each slot has a bootable attribute that states whether the slot contains a correct system from which the device can boot. The current slot is bootable when the system is running, but the other slot may have an old version of the system, a newer version, or invalid data. The advantage of having A/B partitions include being able to switch between slots or partitions should you get a bootloop, you can always revert or rollback to an older update or system on the other partition. This is really useful and effective in the case to avoid poor performance due to bugs and even massive battery drain while waiting for the upcoming updates.
Required tools
Switching or rollback between the partitions
Hold down Volume Down + Power button, simultaneously to enter Fastboot mode

Plug your device via USB cable to your PC/Laptop

Launch the Command prompt with administrative privileges, right-click the result and then click "Run as Administrator."

To find out the Active partition, type the following command:-



fastboot getvar all
then press Enter, it should return "(bootloader) current-slot:x" value.
After knowing the Active slot, just switch to the other, type the following command:-



fastboot set_active a
OR
fastboot set_active b
OR
fastboot set_active other
It should return "OKAY" once successful

Next Reboot your device.



That's all to it. Even with the worst-case scenario, it is still manageable just by changing or switching between partition slots, be it stock or custom ROM.
"Solving with simplicity"
Rate