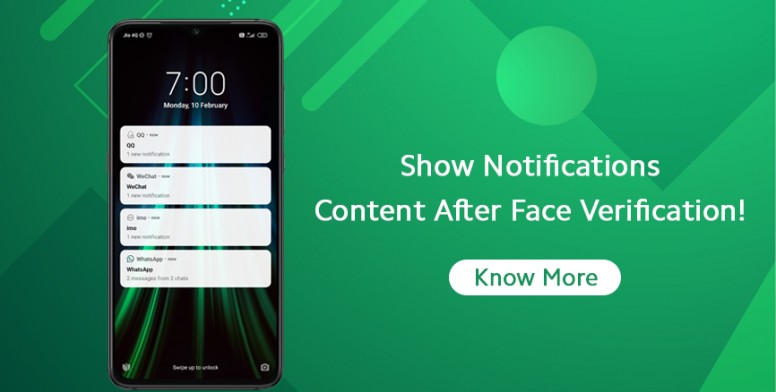 Hello Mi Fans,

As an integral part of our phones, the apps make our smartphones "smart", adding functionality to our smartphones and allowing the user to personalize our smartphones. Notifications already are the way you know about everything that happens without having to fire up an app. A notification lets you know you have a new email, a new text message, a new whats app and so on. Notifications surely help us to stay in connected and updated with our apps. And ability to access notifications on our phone's lock screen is something extremely convenient. Instant access to important and relevant data is one of the things that makes smartphones so prevalent and clutch in our lives. But when that data is personal, you don't want it showing up on your lock screen for anyone to peer over and see.

With MIUI you can secure the contents of notifications smoothly and efficiently. Instead of showing the entire notification on the lock screen, this setting will let you show only the app it's from. The content of the message or notification will be hidden until your device recognizes your face. Lets see how to do it!

Steps to show notifications content after face verification:


Go to Settings - Passwords and Security
Select Face Unlock. If you haven't saved face data yet, save it first.
Once done please enable Stay on Lock screen after unlocking
After that also enable Show notifications details after verifying face data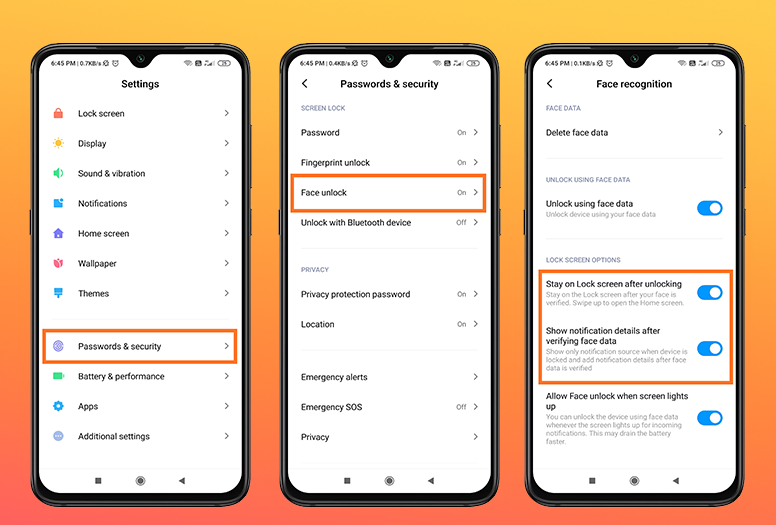 Now whenever your phone is locked with new notification popping up, screen will be lightened up. No contents of notifications will be displayed untill your face data is verified. Before that only the source of notifications will be visible just like shown in below images.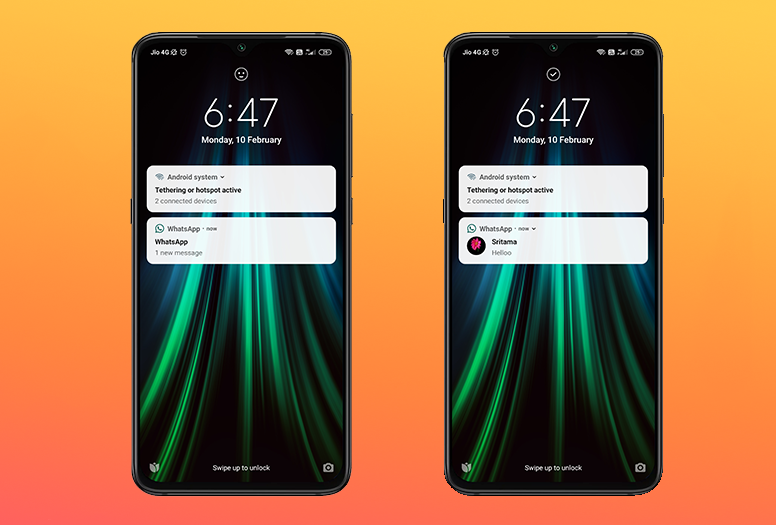 That's all! Hopefully it was helpful for all of you. Follow the steps and lock all sensitive notifications & secret messages on your phone efficiently so that no one except you would be able to see them.




If you have any suggestions or queries please write in the comments below!





Rate