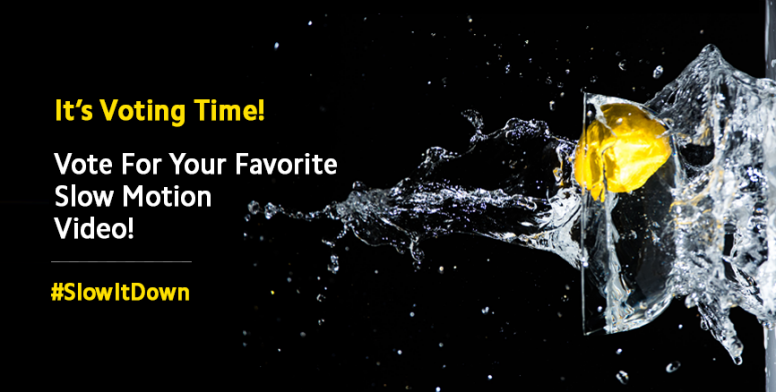 Announced on February 6th, 2020
So today is the day!! After summarizing all the votes and including Admin's choice, we've finally got the winner of our #SlowItDown contest, yippee! If you haven't been selected, don't be disheartened - this is just the beginning, more surprises are coming your way!
And now, the moment you've all been waiting for...the winner of #SlowItDown contest is...
Elaine2046
and
J C Paul
will contact you via PM, on the Mi Community. Within
7
DAYS, you'll have to reply to their messages and send the following details:
2. Complete residential address (including city, state and country name)
Note that failure to do so will result in the CANCELLATION of your prize...!
Thank you, everyone, and stay tuned for our next round of contest!
--------------------
Hey Mi Fans!
Finally, the time you've all been waiting for! It's time to reveal the top 5 finalists of our #SlowItDown contest, yaaaay! A big THANK YOU goes to everyone who actively participated in it and came up with such astounding slow-motion videos - trust me, we've really been stunned with your creativity. Each of these has its own place, yet, the below ones are quite exceptional. So here are the top picks, vote for your favourite one and help Mi fan win the Mi A3!
Deadline to vote

February 5th, 2020 (China standard time)
Who doesn't like lemon water ! I try to show lemon experience by this video. The 960 fps video which comes from Redmi K20 which is one of its exciting feature Of Redmi K20.I really love this feature.
Mi ID: 1596175116
Reply no: 219

Mix2s, 960fps That was a bit complicated to slow a racing car in a right place but i did it!) Happy to participate in this contest
Slow-mo #3 - ryno18
Mi ID: 1812210060
Reply no: 257

Redmi Note 8 Pro 960Fps Redmi note 8 pro is really pro, it has camera quality that is very extraordinary, the video results are also very satisfying. The resulting slowmotion video is very smooth.
Slow-mo #4 - przybort
Mi ID: 1858393650
Reply no: 265

Mi 9T Pro has the function of slow motion 960 fps, movies are recorded in super quality. Perfectly movies can be recorded in 960FPS Slo-Mo, they look beautiful. I love this camera.
Redmi K20 Pro comes with 960fps slow motion feature which helps me to record the videos in super slow motion.It perfectly captures every moment in 960FPS Slo-Mo and the shots are amazing.I really love this camera features.
Terms & Conditions
Votes after the deadline won't be counted.
The final winner will be selected by Admin's choice (60%) and voting (40%). Once the decision is made, that'll be final.

I'd like to thank Crossfiree for the banner.
Vote Now!
Rate