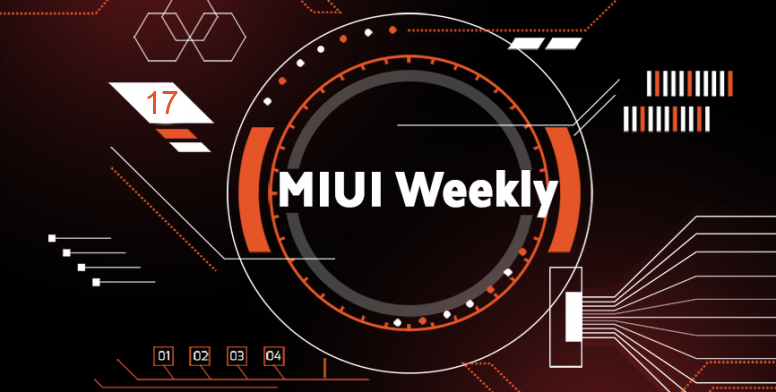 Our very own and favorite MIUI was first launched in 2010. MIUI has since developed rapidly and currently has more than 300 million monthly active users. Together we've witnessed the amazing progress of MIUI ROM, from the very first V1 to the current stunning MIUI 11. MIUI has always tried to live up to its promise to redefine your smartphone using experience. Our MIUI developers work tirelessly to bring amazing features to you from time to time. And our task is to introduce you to those new features, provide you useful tips & tutorials and keep you updated with anything and everything that relates to MIUI.

And today we are very happy to introduce our new series MIUI Weekly, where we will be compiling all the MIUI threads together that have been posted in the past week.
1. Mi Home App v5.6.37 Released: Changelog and Download Links!

Mi Home is an all-in-one professional app to help you manage your intelligent Mi devices/gadgets with ease. It supports almost all smart Mi devices and lets you control them directly from your android phone.
Mi Home app allows you to:
Add new devices with few easy steps.
Control your devices wherever you are!
Get the status of your devices in real-time.
Share your devices with friends & family members.
Set-up & perform intelligent tasks.

Read more:
https://c.mi.com/thread-2758644-1-0.html
2. Poco Launcher v2.7.2.7 Released: Changelog and Download Links!

POCO Launcher is a fast and lightweight launcher designed especially for Android phones (Mi as well as Non-Mi phones). High performance and gorgeous design will give your device a boost of confidence. Play with Home screen, wallpapers, themes, animations & personalize your device to make it truly unique! It looks more promising than before with some new features in the latest update released.
Key features:
Minimalist design:- Following in footsteps of Material Design, POCO Launcher puts all your apps in the App drawer, keeping the Home screen neat and clean.
Personalization:- Resize the Home screen layout and app icons. Apply customized wallpapers, themes, and animations. Use third party icon packs to give your device a new look.
Convenient search:- App suggestions, icon color categories, and lots of other customizable features allow you to find what you need much faster.
Manage apps:- Group apps by category automatically or create custom groups to always keep important things just a tap away.
Privacy:- Keep your apps private by hiding their icons.
Fast and smooth:- POCO Launcher is optimized for breakneck speeds! Simple and fast, it works like a charm. Forget about slow system animations!

Read more:
https://c.mi.com/thread-2758651-1-0.html
3. Mi Remote V5.8.5.2G Released: Changelog and Download Links

Mi Remote is an all-in-one app to control all your household electronic appliances such as TV, AC, Set-Top Box, etc. Mi Remote has all the information you need about your favorite TV shows, so you can switch the channels faster or even watch the shows running on your mobile phone.
Supported Appliances: TV, Air Conditioner, Set Top Box, DVD Player, Projector, AV Receiver, Camera, etc.

Supported Brands: Samsung, LG, Sony, Panasonic, Sharp, Haier, Videocon, Micromax, Onida, etc.



Read more:
https://c.mi.com/thread-2758655-1-0.html
That's a wrap up for this week. See you next week with another volume of MIUI Weekly!
Rate