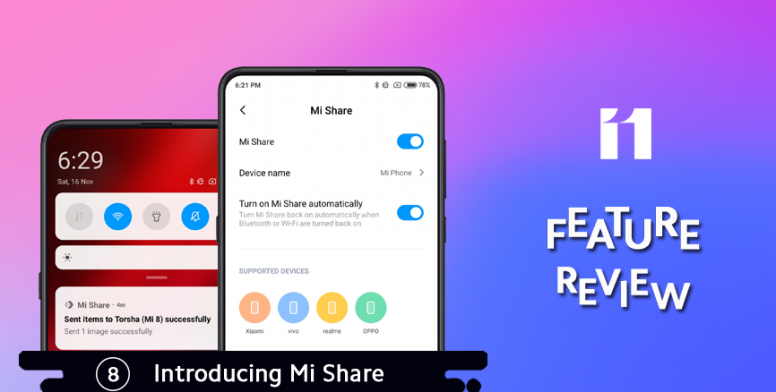 Hello Mi Fans,

Smartphones are undoubtedly ubiquitous in today's society. And one of the most common things people need to do is to transfer files between devices. Sometimes it's a photo, sometimes it's a song, and many other times it's some sort of document, presentation, or other file that needs transferred. Sure, you can use Bluetooth for file sharing. But the speed of Bluetooth has always been a headache.

With MIUI 11 we introduced an in-built convenient sharing platform for our Mi fans - Mi Share. Mi Share allows you to send images and files to the nearby Mi phones and other compatible devices. Sharing files across multiple platforms has never been this easier. It has now become faster and more convenient to transfer photos, files, and even applications between mobile phones. Share photos, files, and even apps to other mobile devices wirelessly with Mi Share.

How it works?

Go to Settings.
Click on Connection and Sharing
Click on Mi Share. Turn it on. You can change the device name to your preferred one. Also there is an option to turn Mi Share on automatically when Bluetooth or Wi-Fi are turned on.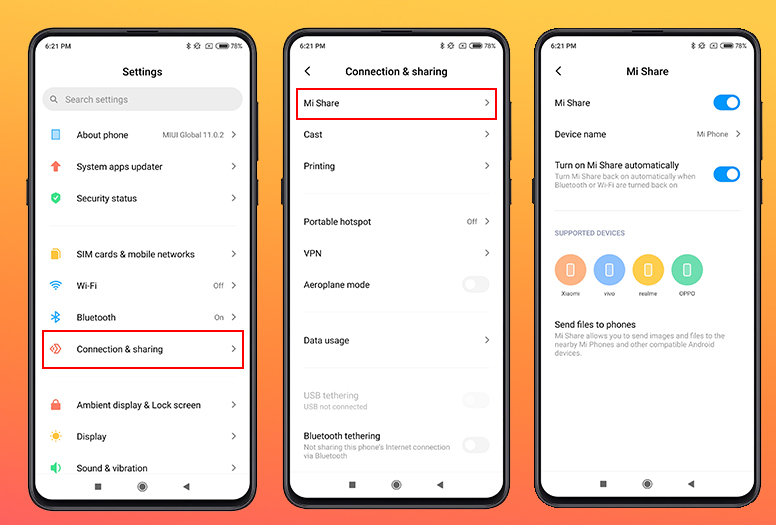 Sending a file:
Go to File manager or Gallery or wherever the file which you want to send, is located. Open the file and click on share option. We have used Gallery in this example. So, just opened the image and clicked on Send option.
Mi Share will search for the devices nearby. Make sure the other device is in discoverable mode.
Then you will see the list of the available devices. Click on the device you want to send files to.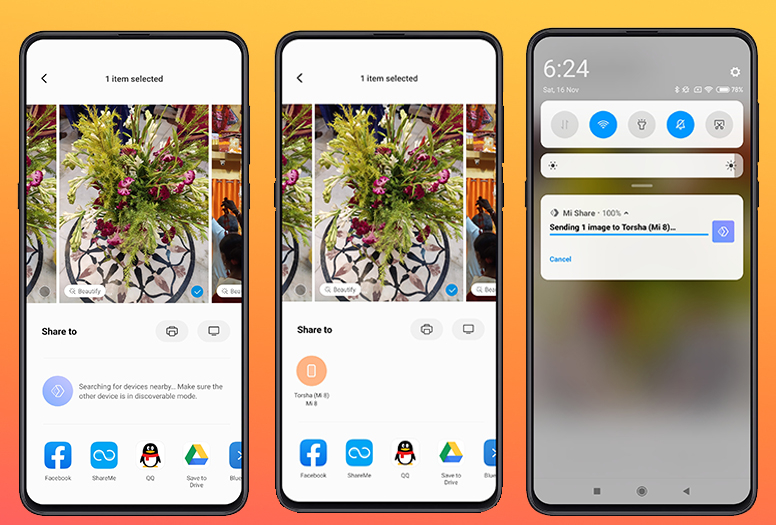 Receiving a file:
To receive the file, Mi Share and Wi-Fi should be turned on, on the recipient's device as well. Once the sender initiates the sending process, you will get the request acceptance message on your device. Accept it.
Remember Mi Share needs storage permission and location info. You need to give the required permissions to make Mi Share work.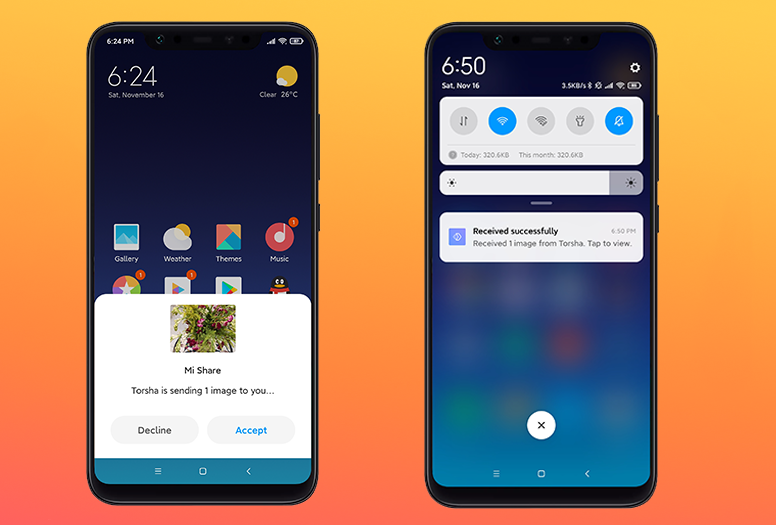 Please Note, currently Mi Share is compatible with Mi and Redmi Phones. Other brands like OPPO, vivo and realme will soon be made compatible with Mi Share.




What Do You Think About Mi Share?

Please share your feedback in the comments below!





Rate