Hello Mi Fans,

Always on display feature is designed to give the users convenience of staying in touch with what's going on while working away at the office or running around the house. An always-on display will show users a sneak peak of information, even when a display is turned off. MIUI 11 has given Always On Display - an absolutely refreshing look. Ambient display now comes with gorgeous dynamic themes. From the ever- changing kaleidoscope that reflects the beauty of light to the wave-point dial that expresses the mathematical rhythm and not to forget the original still patterns blooming on the screen- all are as refined as art. Your screen will amaze you with every new glance!

Let's see how it works!


Go to Settings
Click on Ambient Display & Lock screen
Turn on Ambient Display
You can choose whether you want to display the items always or scheduled.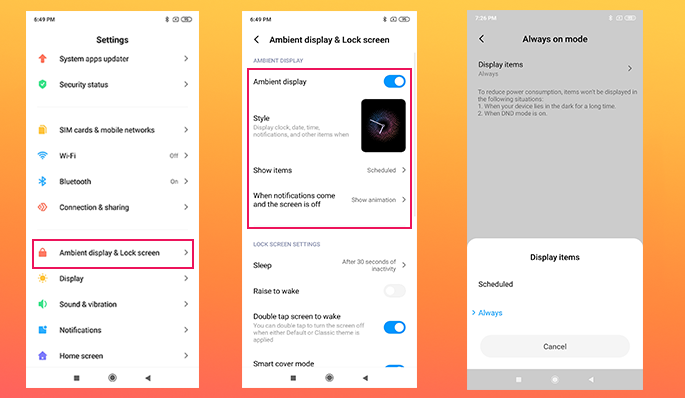 Now it's time to get yourself immersed in the world of some beautiful styles and themes. First you will see lovely kaleidoscope designs. Every kaleidoscope contains 5 different patterns which will be displayed in turn every time when the screen lights up. You can opt for showing battery status and notifications. Or you can just disable them. Next are the rhythmic wave dials. They are colorful and brilliant. For digital big clocks and backgrounds, MIUI lets you even change the text color. Awesome! Isn't it? Here are few examples: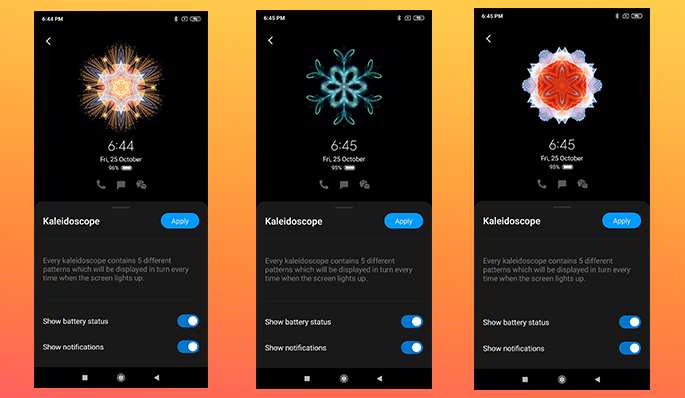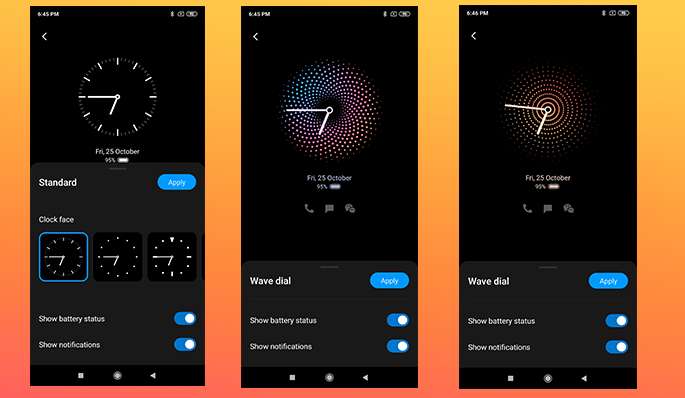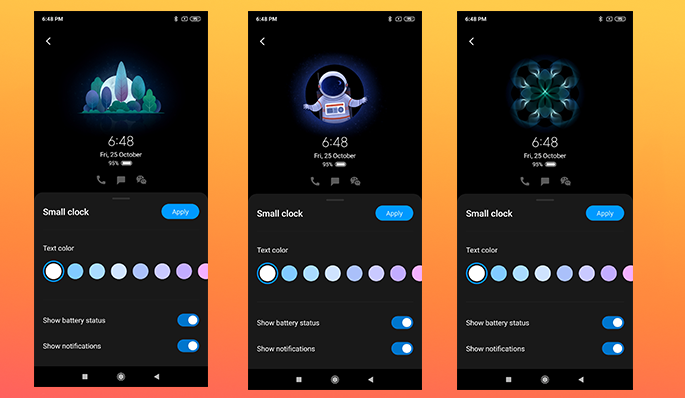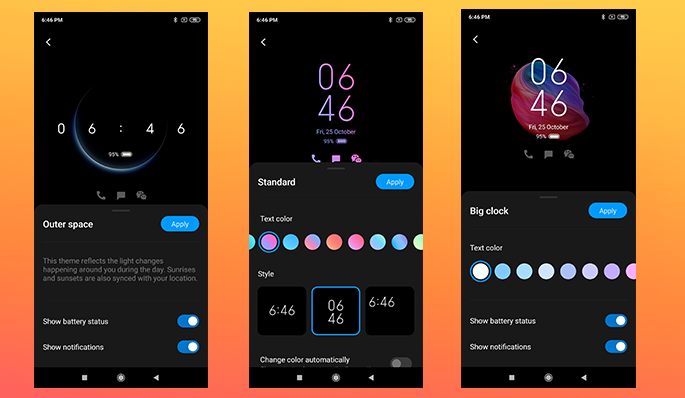 With the new AOD, you can even personalize the lock screen with your favorite slogans or any texts you want. The customization includes the words, text color, alignment, text size, boldness etc. If you want, you can also have your signature text color changing automatically over time. So what are you waiting for? Add a customizable signature to your always-on display to make your device truly unique.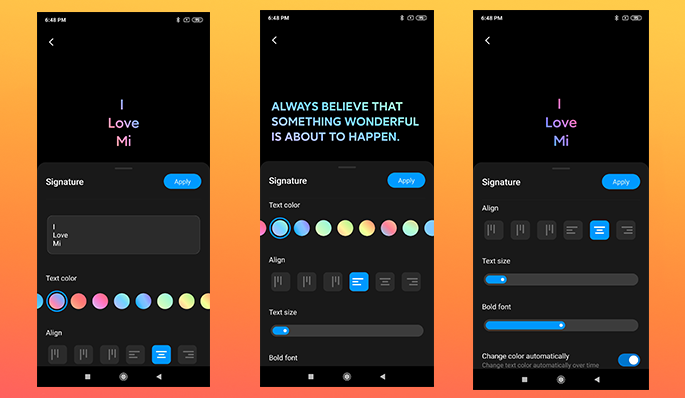 Also introducing Breathing light effect: let the whole screen breathe. Tasteful special effects will accompany incoming notifications, breathing life into your screen when it's locked.Notification can now be shown as an animation when the display is off. In the Ambient Display & Lock screen settings, under the clock style, there is an option - "When Notifications come and the screen is off " - from there you can either choose no animation or Show animation. There are 3 amazing animations - Rhythm, Pulse and Starlight. They add an extra essence to your lock screen. Try it now!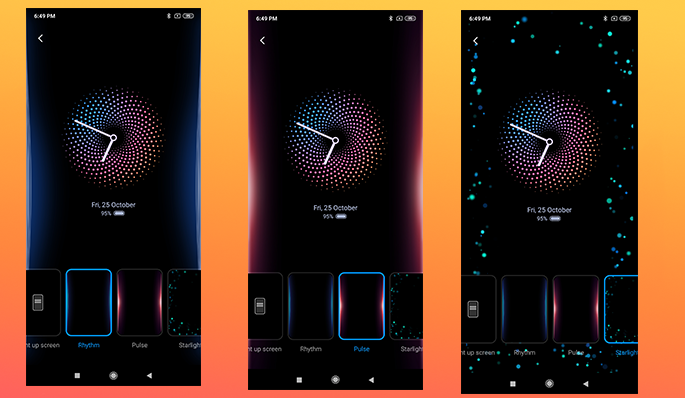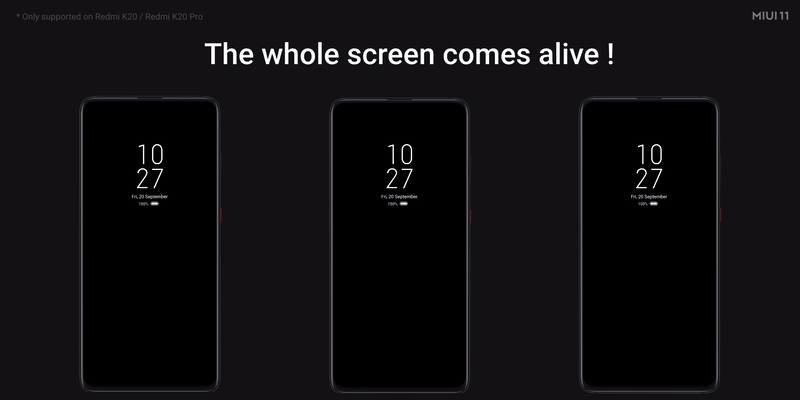 Please note this feature comes with MIUI 11 only for supported devices. This feature increases system power consumption. It will be turned off when your device stays in the dark for a long time or battery saver restrictions are applied.




Do give us your valuable feedback in comments below!





Rate