Hello Mi Fans,

Xiaomi today announced the release of Mi MIX Alpha concept smartphone. Mi MIX Alpha is a result of Xiaomi's bold imagination for the future of phones in the 5G era! With groundbreaking innovations, Xiaomi's mission is to make a truly disruptive product. Check this out if you missed the live stream.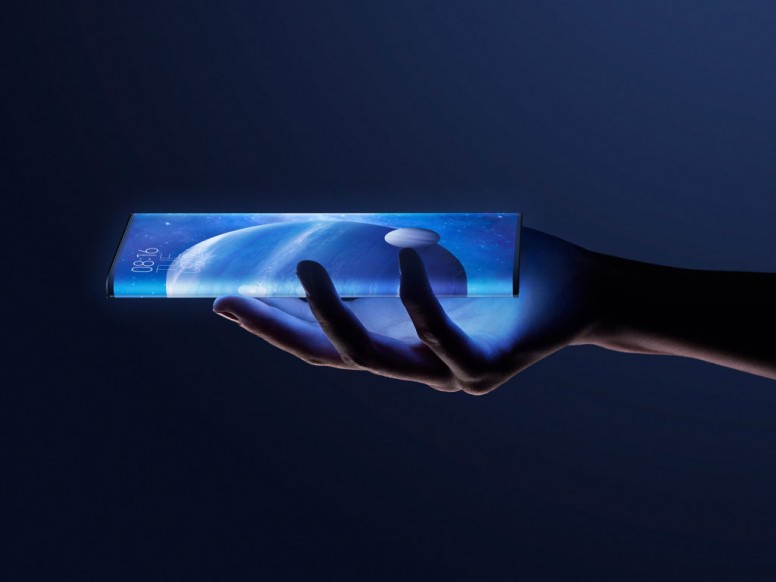 One more thing! Introducing Mi MIX Alpha, 4D surrounding curved display, delivering a true, bezel-less experience. Mi MIX Alpha showcases an innovative Surround Screen with a screen-to-body ratio of more than 180.6%. The device features the world's first 108MP camera, and is crafted with a one-of-a-kind combination of titanium alloy, ceramics and sapphire to make for a revolutionary concept phone.

Xiaomi's Mi MIX exploration began in 2016 when the company introduced the revolutionary Full Screen Display smartphone concept — an industry first. It was also Mi MIX that pioneered a smartphone screen ratio exceeding the standard 16:9 aspect ratio. Today, full screen displays have become the standard configuration of smartphones.

Since its debut, the Mi MIX series has represented innovation at its finest as Xiaomi sought to reimagine the modern day smartphone. In addition to the Full Screen Display, Mi MIX also embraced cantilever piezoelectric ceramics acoustic technology, ultrasonic proximity sensor, and revolutionary build materials.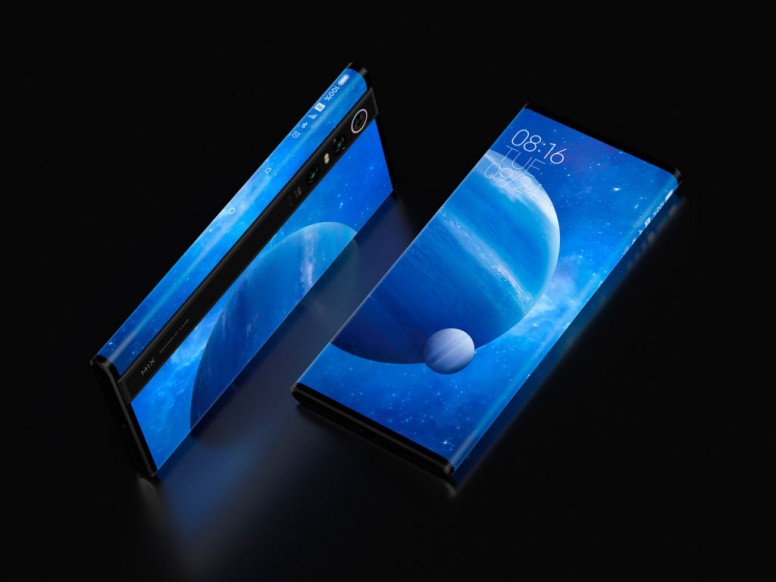 World's first Surround Display – display almost on all sides
Carrying the original Mi MIX exploration spirit, when Mi MIX Alpha lights up – the front, side, and back of the phone are almost entirely display. The Surround Display allows Mi MIX Alpha to achieve a screen-to-body ratio that reaches an astonishing 180.6%.
The Surround Display allows Mi MIX Alpha to have a screen-to-body ratio that reaches an astonishing 180.6%. Challenge the impossible, to make the future possible.



Thanks to a new innovative device assembly system, Mi MIX Alpha has NO earpiece receiver. The Bezel-less surround display allows for an all-screen experience. But how does Mi MIX Alpha emit sound? Check it out…


Letting go of physical side buttons, both sides of the device are pressure-sensitive areas, which in combination with a linear motor simulate the touch of real buttons

Rare cameras = front cameras.

With AI scene scenario detection...
At home = opens Mi Home app
Call a taxi = shows the available routes
At the airport = shows flight information

The anti-false-touch technology of Mi MIX Alpha deactivates the non-active area, allowing dynamic allocation of touch commands.

Mi MIX Alpha uses the Snapdragon 855+, featuring 12GB+512GB, and supports UFS3.0. Mi MIX Alpha is also equipped with a 4050mAh battery and comes standard with 40W wired fast charge.


108MP camera world debut! Another milestone for smartphone photography!

Mi MIX Alpha features a 108MP camera with the highest resolution, highest pixel count, and the largest sensor found in any smartphone ever – marking another important milestone in smartphone photography.





With the 108MP camera of Mi MIX Alpha, you will look crystal clear even at 8x zoom.

Incredible shot of Shanghai!

The main 108MP camera sports a 1/1.33-inch large sensor – 389% larger than the 48MP camera. This image sensor is capable of producing 108MP photos with a resolution of 12032 x 9024 pixels and supports four-in-one Super Pixel to produce large 1.6μm pixels under low-light conditions. The camera also supports new technologies such as ISOCELL Plus and smart ISO, and is equipped with four-axis optical image stabilization (OIS) to ensure stable videos.
In addition to the 108MP camera, Mi MIX Alpha also has a 20MP ultra wide-angle camera which supports 1.5 cm super macro photography, and a 12MP telephoto camera that supports 2x optical zoom and Dual PD focus.
Luxurious titanium smartphone with 5G flagship performance





In addition to its innovative Surround Display, Mi MIX Alpha's top and bottom parts of the frame are built with aerospace-grade titanium alloy. The alloy is three times stronger than stainless steel but weighs less. On its back, the entire protective cover for the camera area uses a single piece of sapphire glass, which is embedded in ceramic.
On the performance front, Mi MIX Alpha uses the same flagship-grade Snapdragon 855+ mobile SoC as the Mi 9 Pro 5G and supports 5G bands of the three major carriers in Mainland China. The device also features the top-tier 12GB+512GB memory and storage combination, and supports UFS3.0. Mi MIX Alpha is equipped with a 4050mAh battery and comes with a standard 40W wired fast charge.

The mission of Mi MIX concept smartphone is to make a truly disruptive product without considering the costs and return, and without considering mass production. Xiaomi aims to start small-scale production for Mi MIX Alpha at the end of December and retails at RMB 19,999
Rate