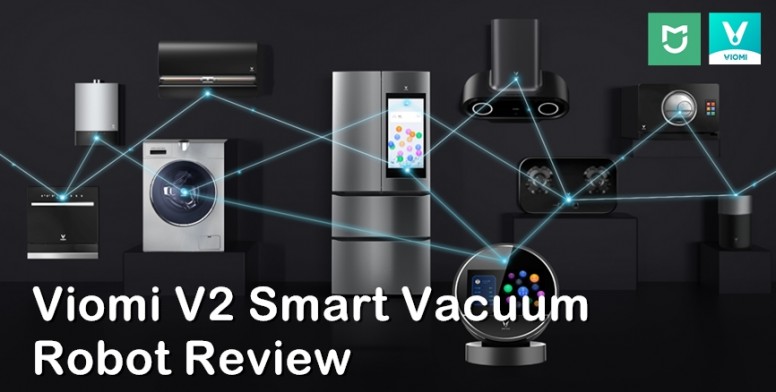 Hello guys, this round I'm back with a super exciting product with me. It is the Viomi V2 Smart Vacuum Robot!
Some of you might not know who Viomi is, so let me run through a brief introduction about them. Viomi was founded back in 2014 and Xiaomi came into picture in 2015 when they invested in Viomi and became one of Xiaomi-ecosystem company.
Viomi's mission is to redefine the futurre home via the concept of IoT @ Home.
Viomi had developed many interesting home products such as fridge, kitchen smoke exhaust, washing machine, air-cond, water filter and many more. All of these are riding on their unique IoT @ Home platform to enable to futuristic and smart home living for everyone.
So without further ado, let's us have a look at this Viomi V2 Smart Vacuum Robot I have here. I will not mention much about the specs since you can easily find that elsewhere. I will share more of my experience here.
Unboxing & Review
Again, it comes with a very familiar packaging design here.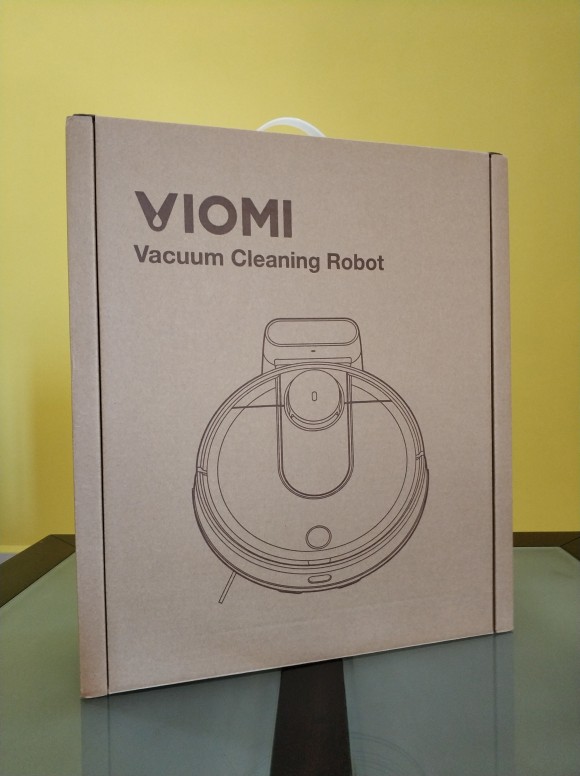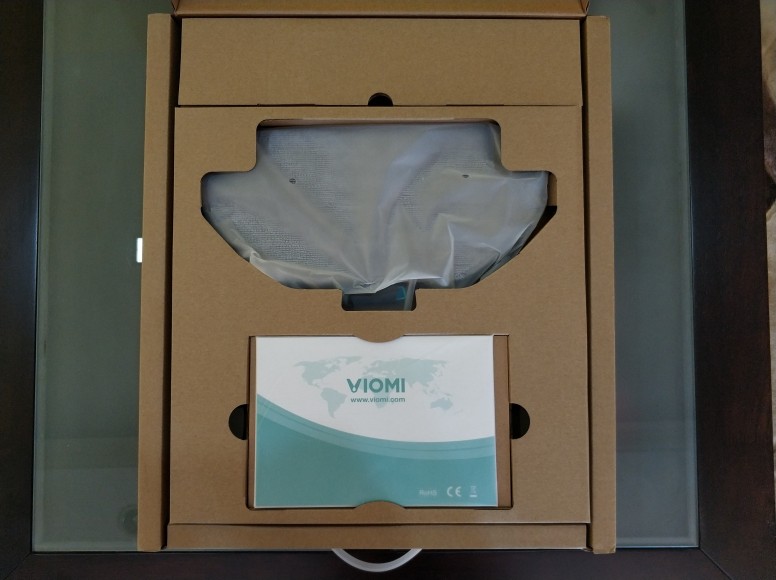 Mop pad + English Manual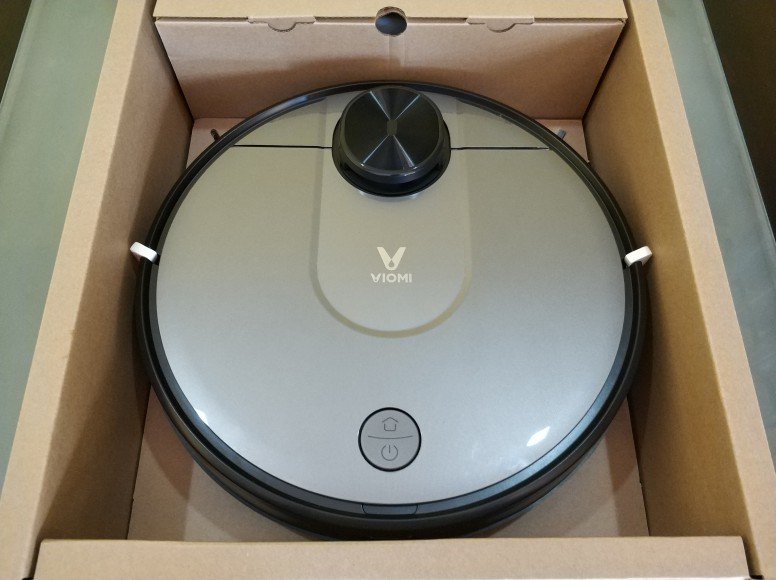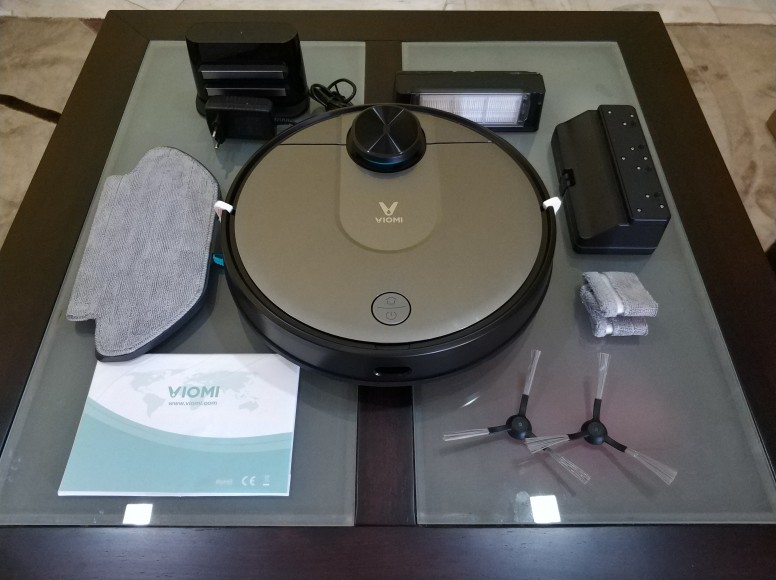 Everything in the box
Next, let me tell you more about each and every items in the box.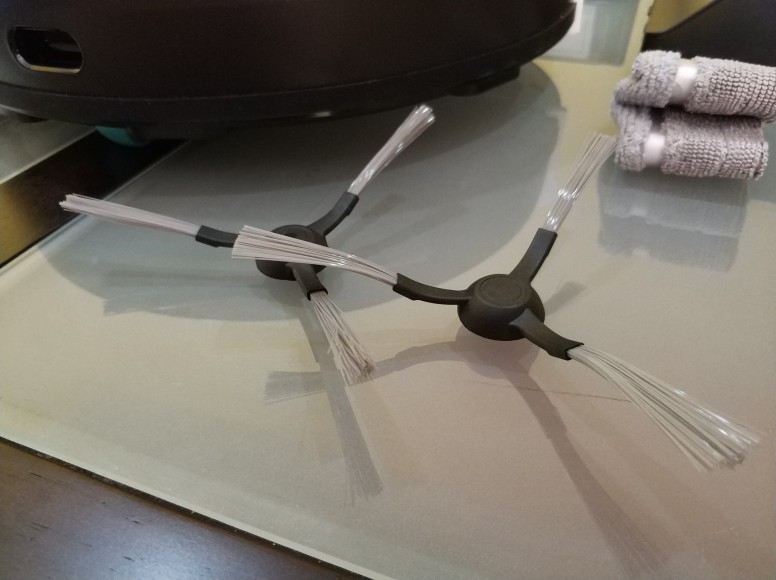 2 side brushes but we only need 1 on the robot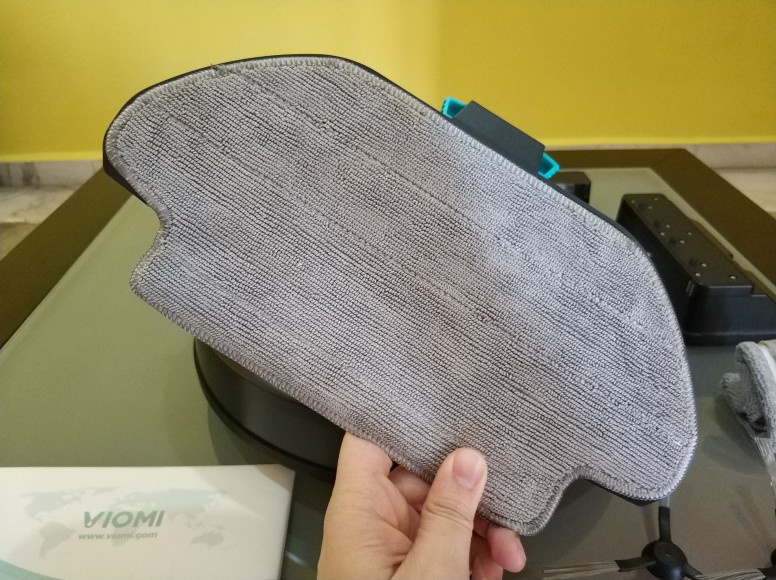 Duster bracket + Wet mop pad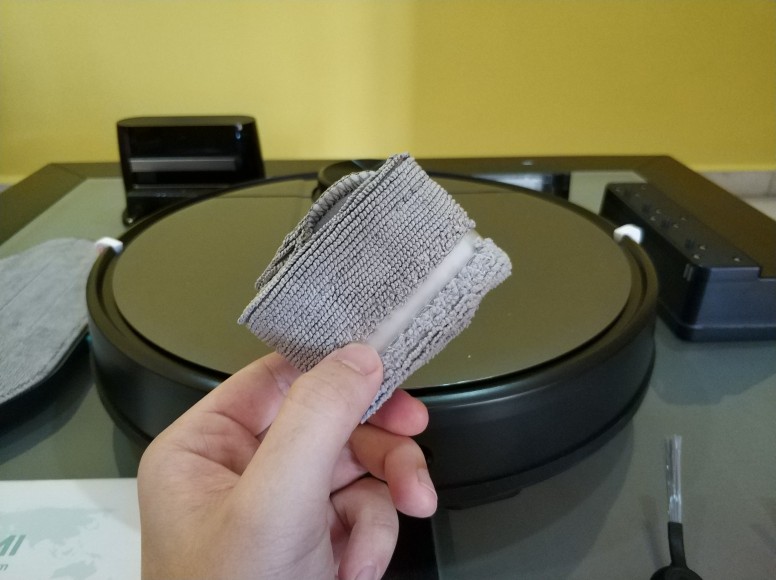 Dry mop pad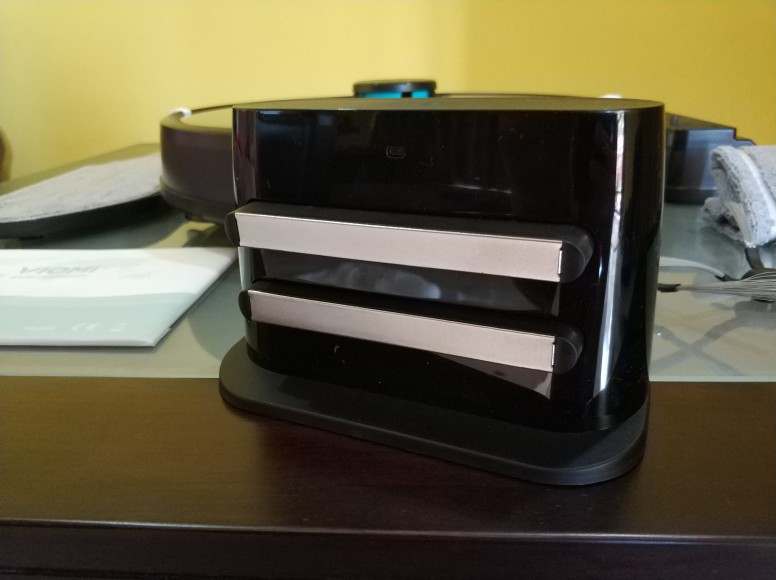 Charging dock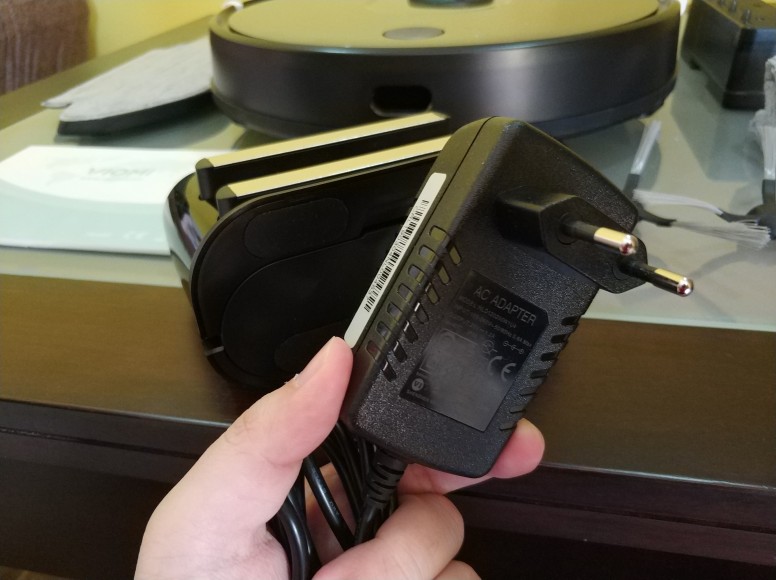 EU 2-pin plug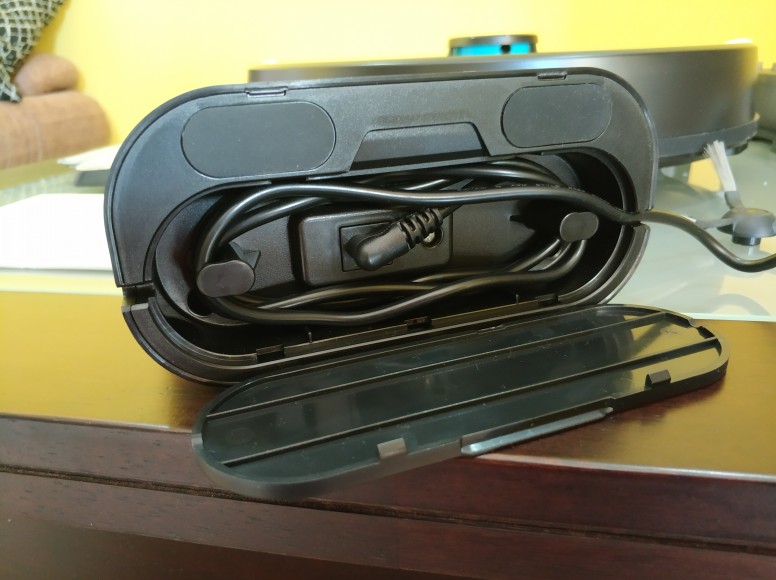 I like this friendly design where we can roll-up and store the cables underneath the dock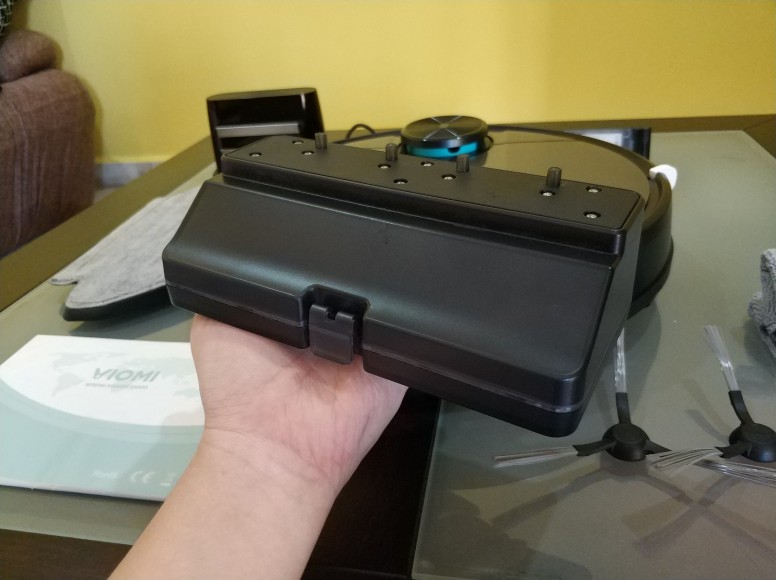 600ml dustbin which is the biggest on the market now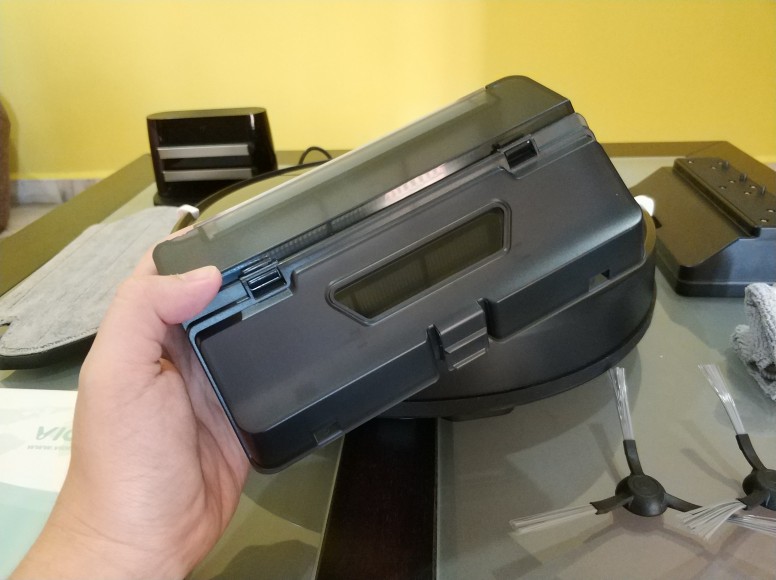 Dustbin top view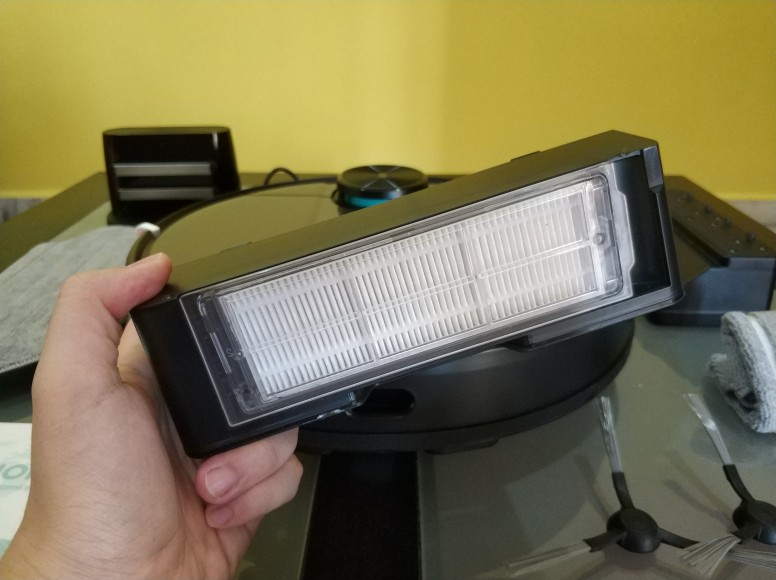 Hepa filter on the dustbin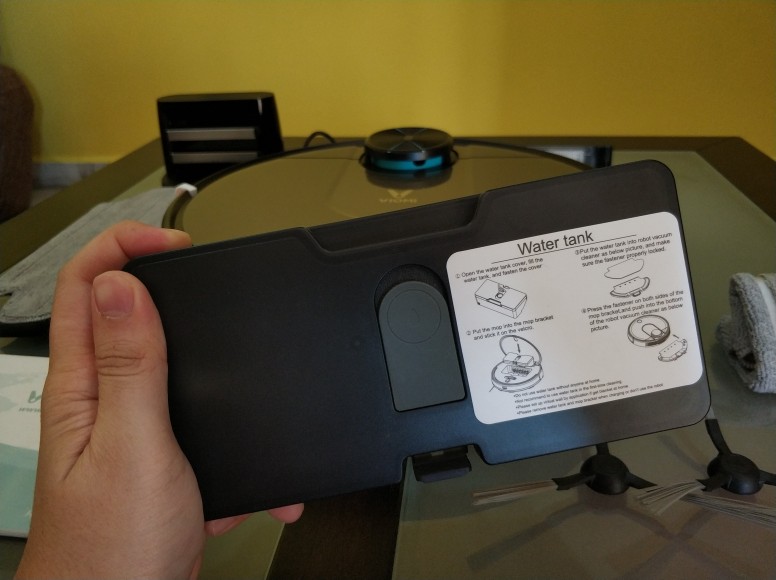 560ml water tank which is also the biggest on the market now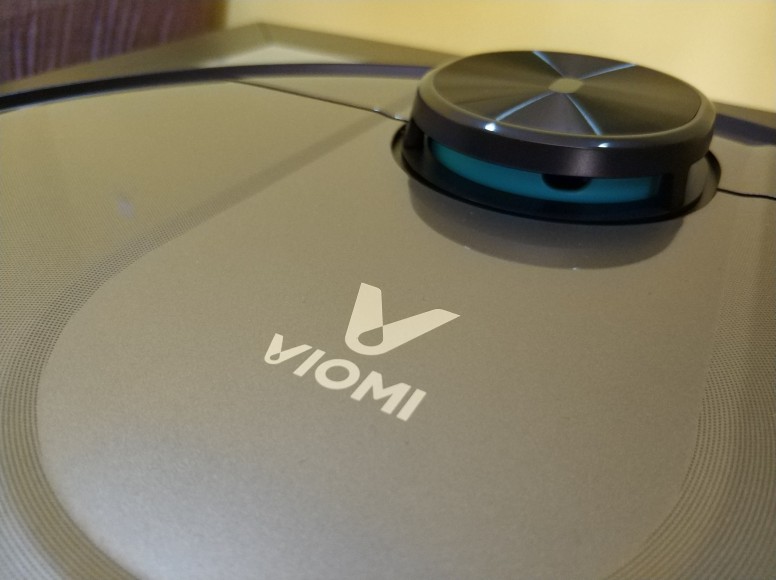 Here comes the hero! The component buldging out is the laser sensor (Lidar)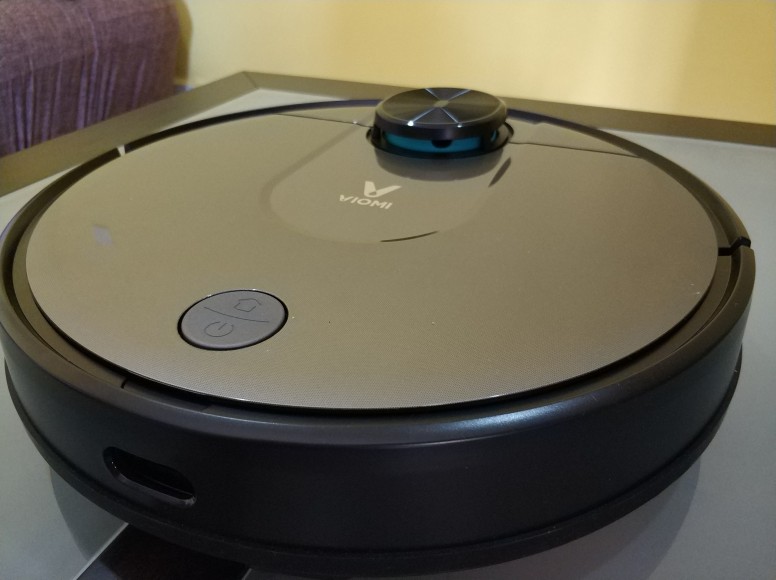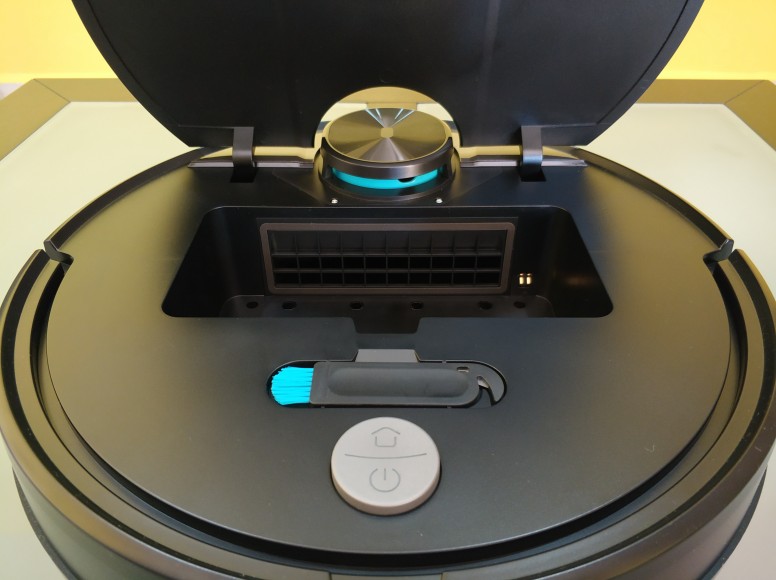 Once you lifted the top cover you will see a clean space for the dustbin/water tank. You will also see a cleaning brush to clean the robot. Another very convenient item to include, you will need this to remove the side brush for cleaning also.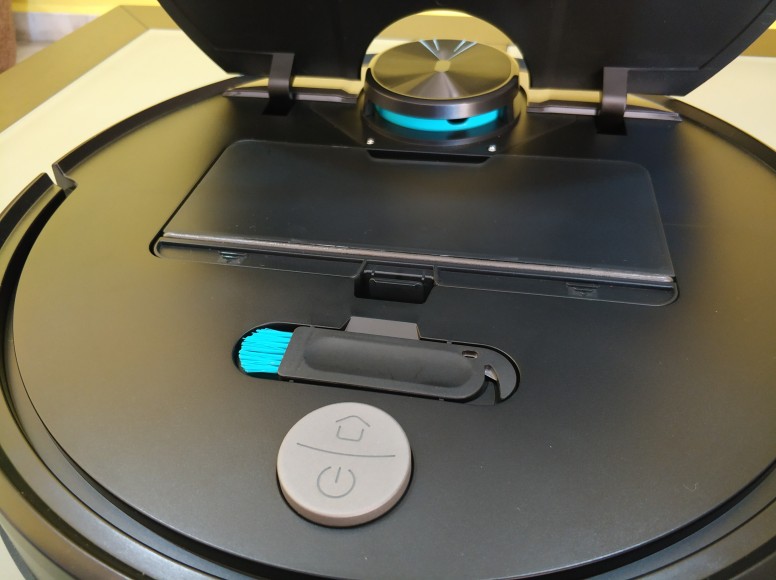 Dustbin inserted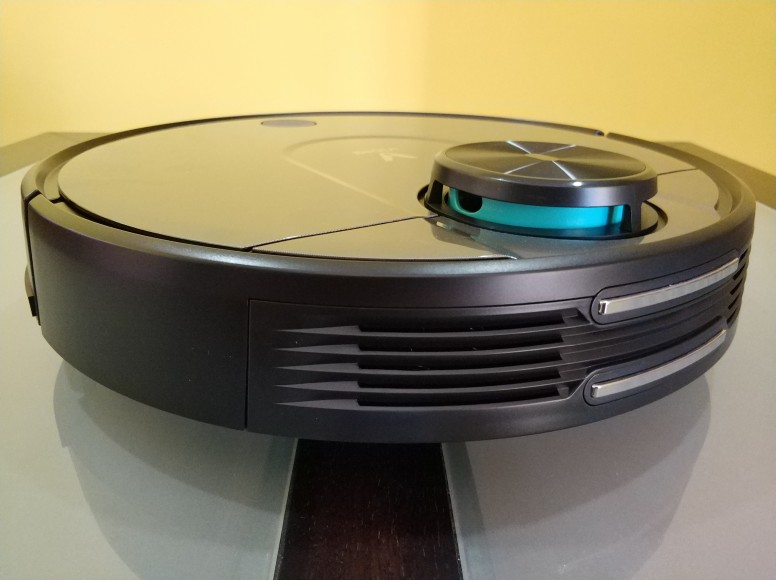 The exhaust fan where it blows out the wind and you will also see the charging electrode there on the right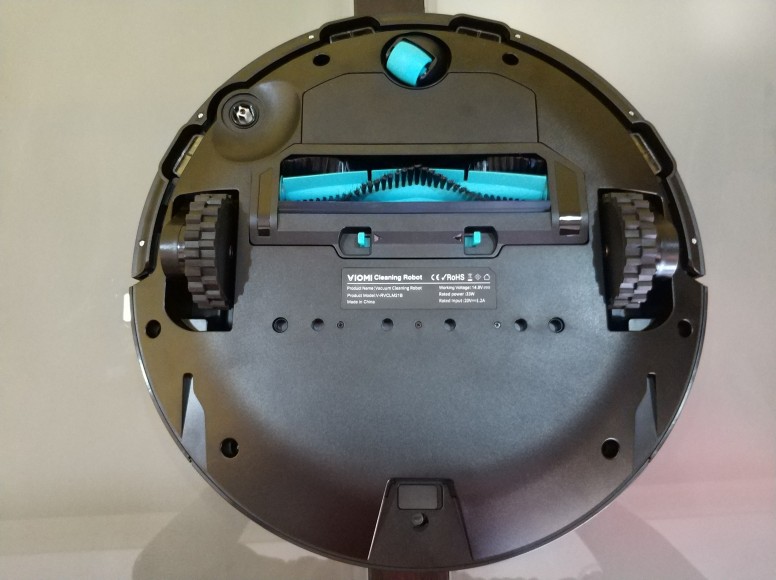 Let's have a look at the bottom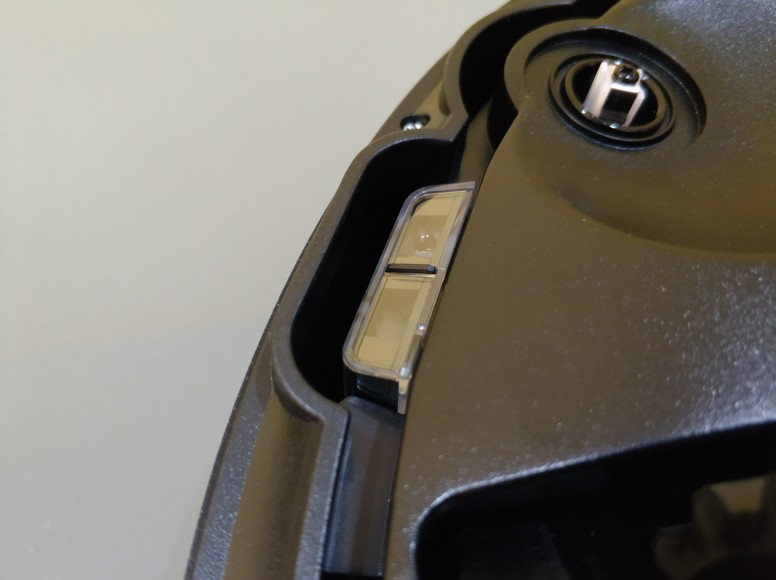 One of the boundary sensor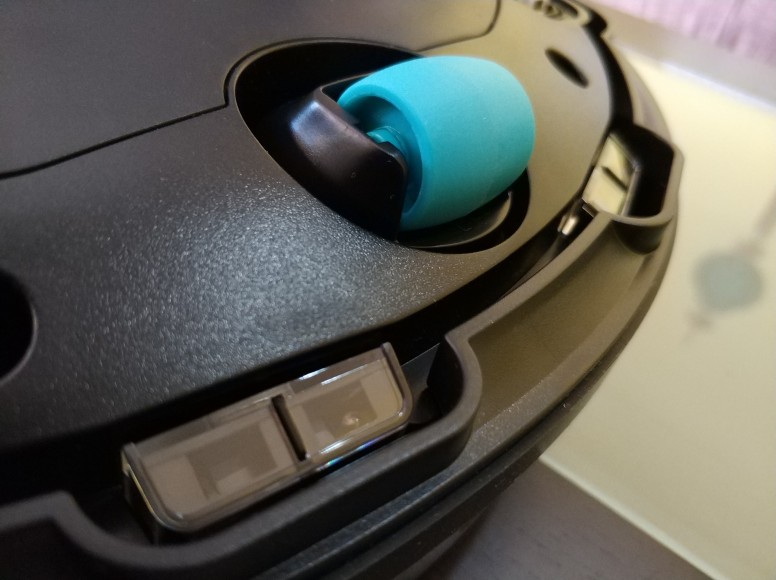 Universal wheel and more sensors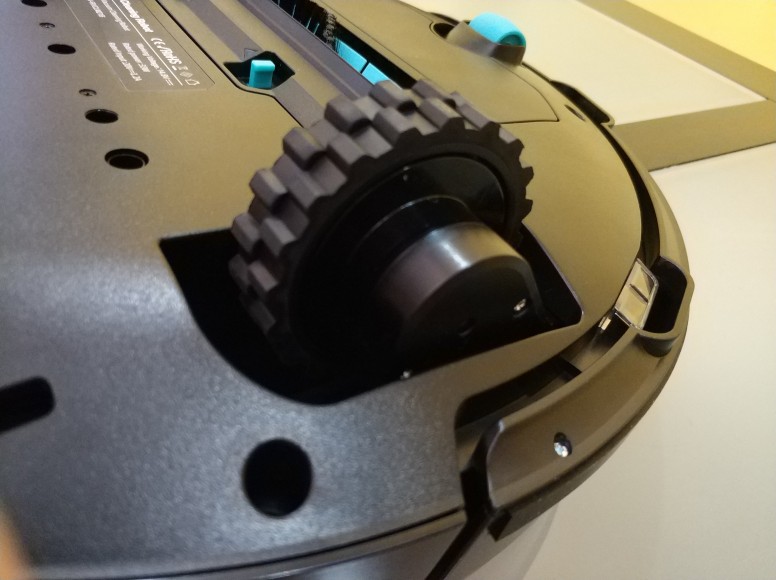 Wheel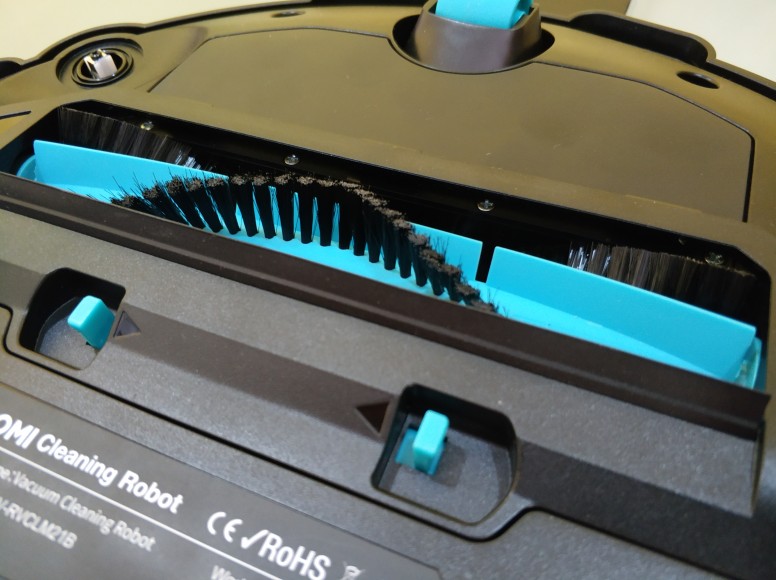 Rolling brush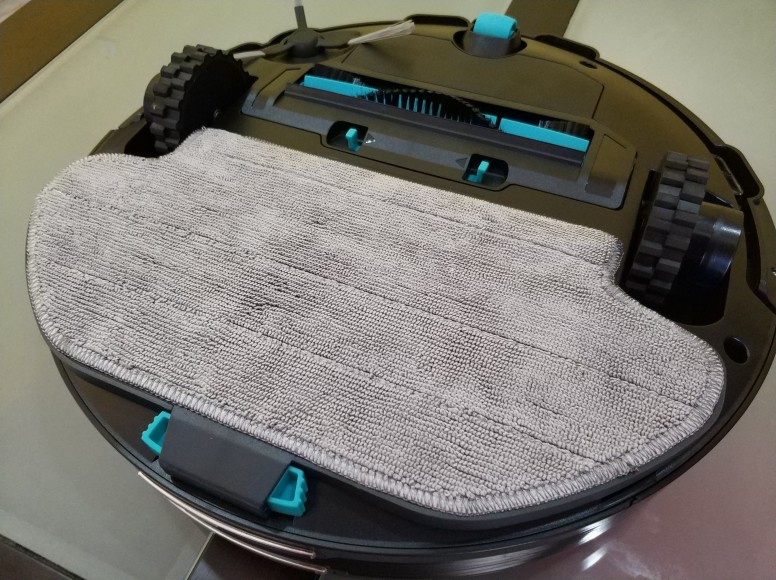 Clip-on mop pad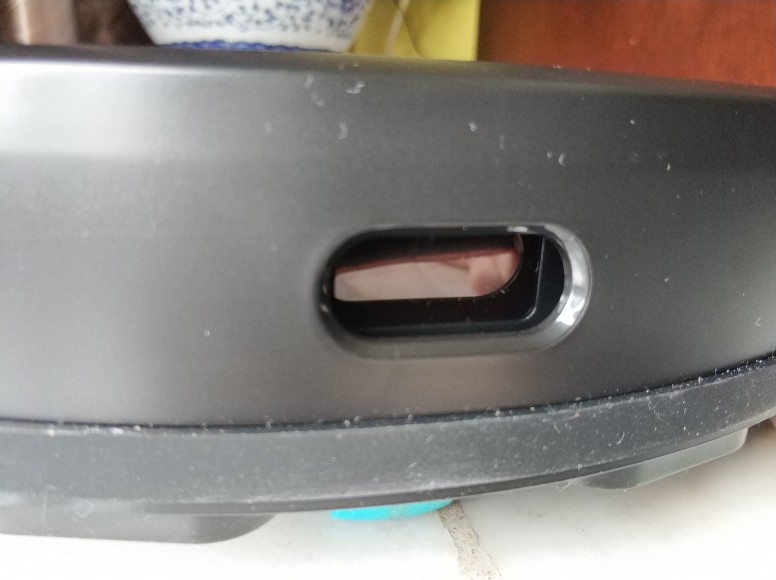 Infrared sensor
I ran the robot around my house for the first time and see how much dust it collected for me.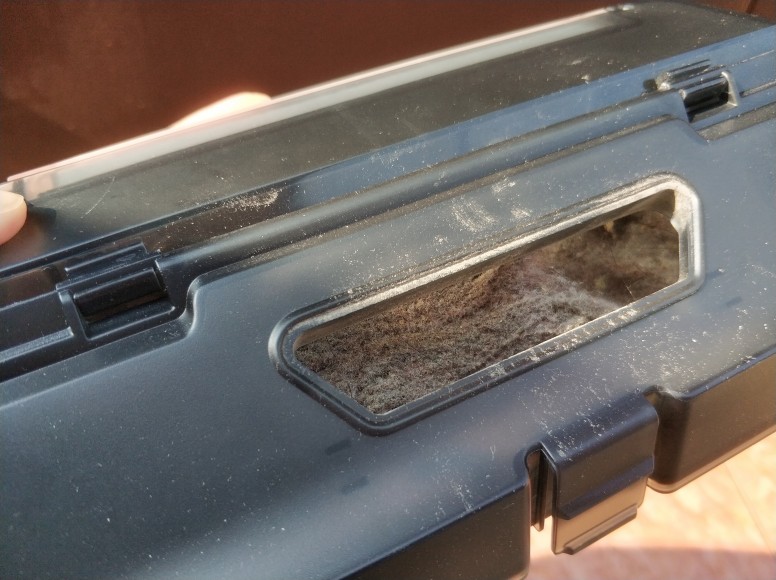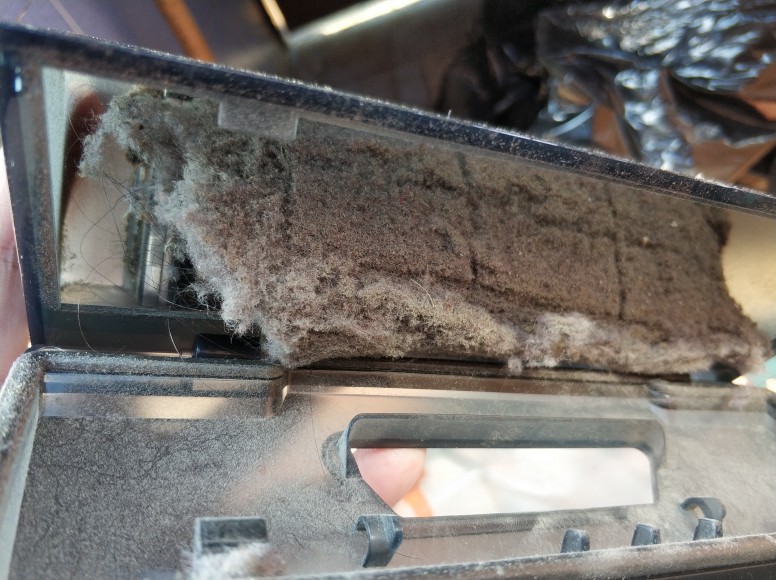 It is great that the Hepa filter will ensure these stays in the bin and we can also easily clean it using the brush provided.
Mijia App (New Firmware Teaser)
Next, let us have a look at the Mijia App that is used to control this awesome robot. I'm having the Global version here so I set my Mijia App to the UK region and you will find the Viomi Cleaning Robot here.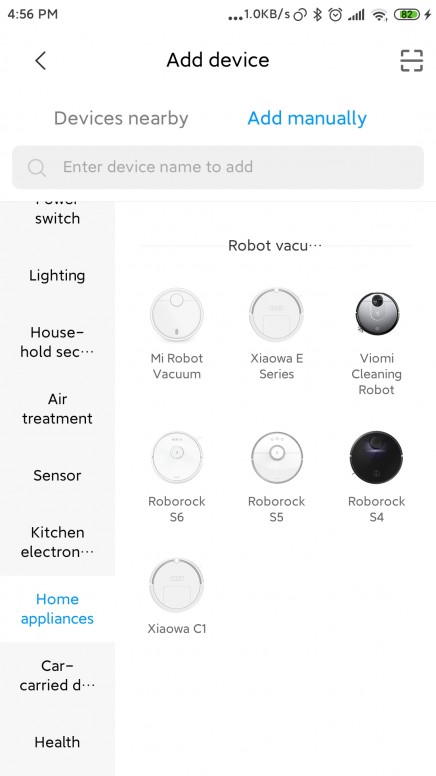 A leak for you guys here, I'm using an improved beta firmware here which will be available for everyone bery very soon!
This is how the UI used to looks like.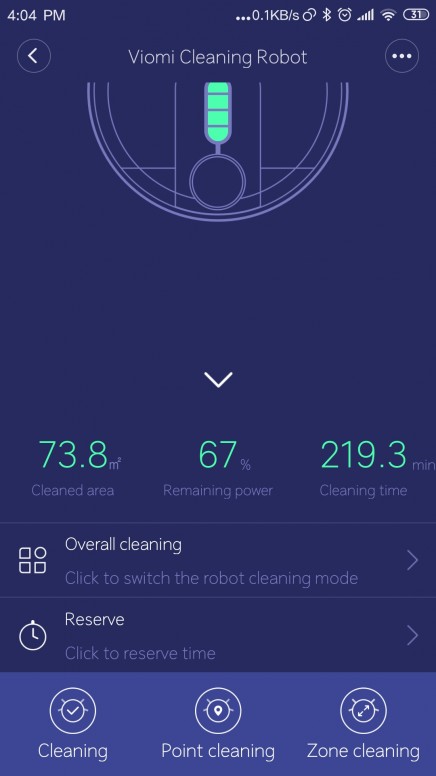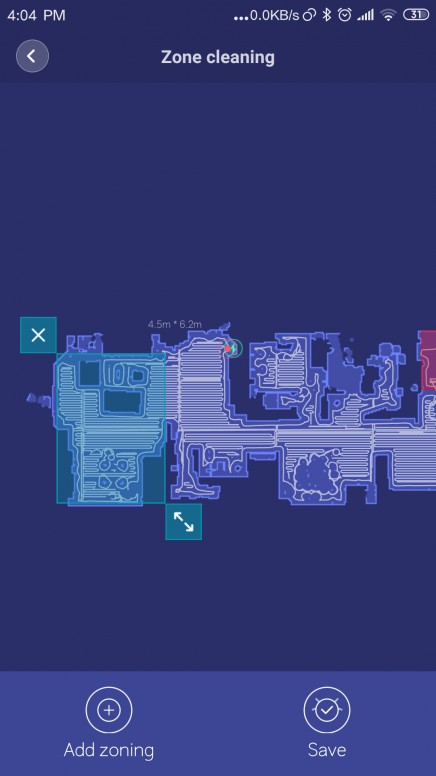 And this is how it looks like now with the new firmware update which not only improve the UI in the Mijia App but also upgraded the overall performance of the robot to make it smarter and clean better.
New firmware: 3.5.3_0028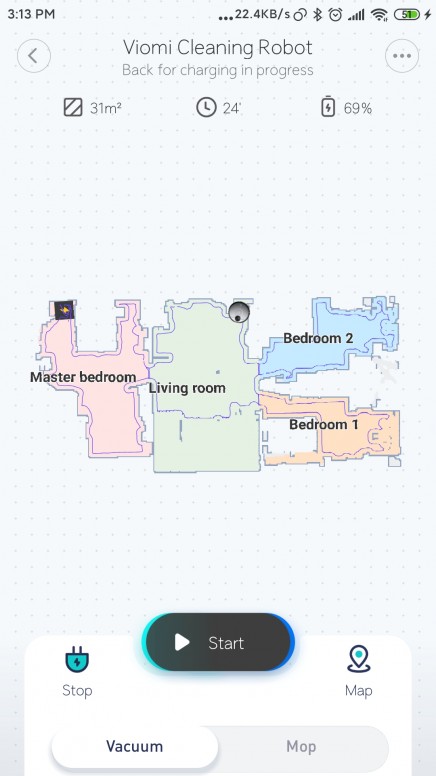 It spot a very clean interface now where you can easily find the main functions button on the main page. There is the Charging button on the right, Start button in the middle and Map button on the right. You will also see Vacuum and Mop toggle at the bottom where you can select the modes.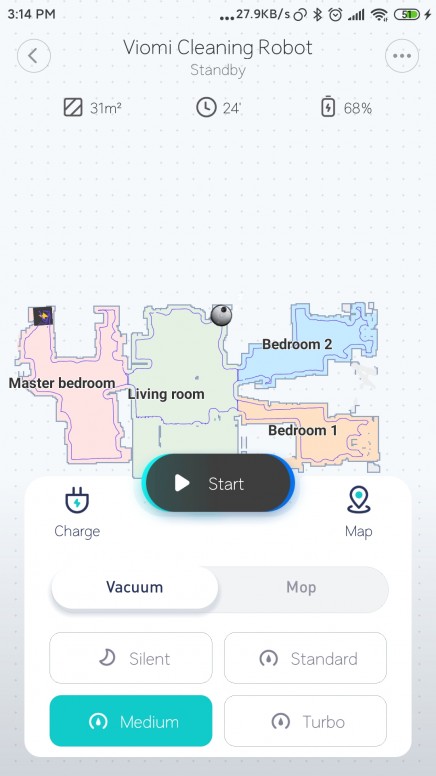 Drag upwards you will find more different modes here under Vacuum and Mop option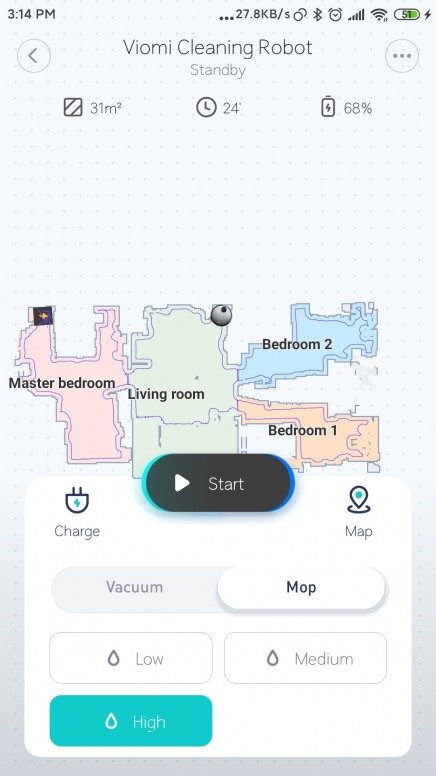 You can control the water flow for mopping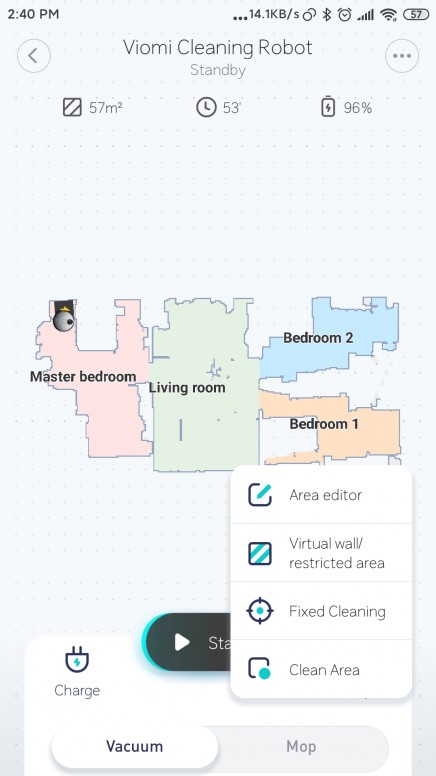 Next up, once we hit the Map button you will see several options where you can manage your map and lets go to Area editor. FYI, you must run the robot for the 1st time ever in order for it to map out your home. As you can see here, once it map out the home it will also automatically label the rooms. Although you will see chinese words for now (mine is beta version) but i believe it will be fully English when it launch. Anyway no big deal as we can easily rename them.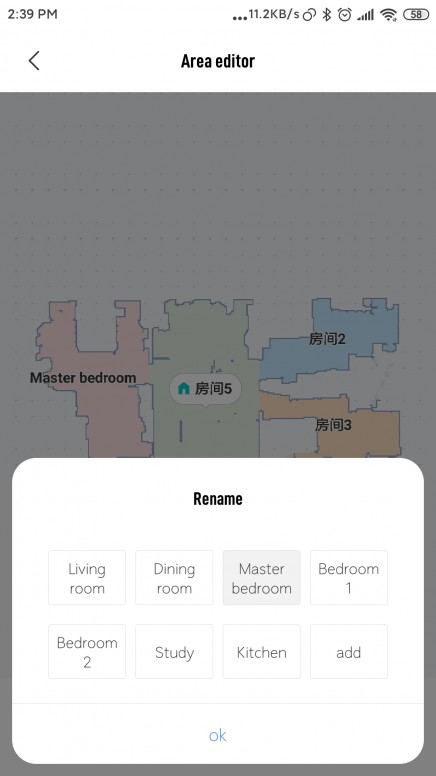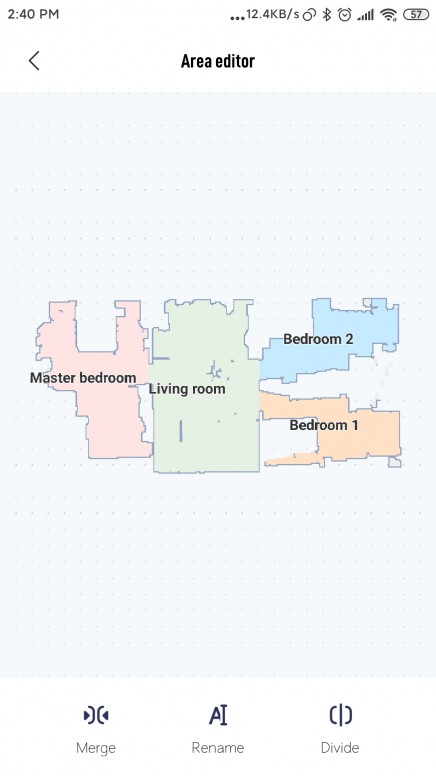 There you go, all in English labels now. We can also Merge or Divide the rooms here, this gives us the flexibility to edit the map when the robot doesn't map out the rooms separation correctly. We can easily merge or divide the rooms here.
With this new update, we can now do region or separate room cleaning! Usually you will only find this features in much more expensive model such as the Roborock S6.
And here's another leak for you guys. As I know, Viomi will also launch multi-floor storing in near updates! So you can now save 2 or more maps for a even better experience!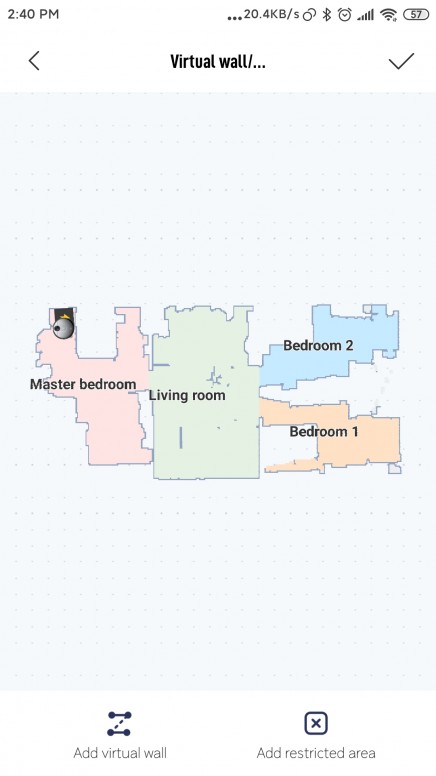 Next we will have a look at the Virtual wall/Restricted area function. We can also add virtual wall or draw a square/rectangle area as a restricted area so that the robot will not go to that part of the home. This is extremely important, although the Viomi V2 is very smart and it never fall off from 2nd floor or drop into different height floor but still it is always safer if we can limit these dangerous areas to reduce the possibility of unwanted accident.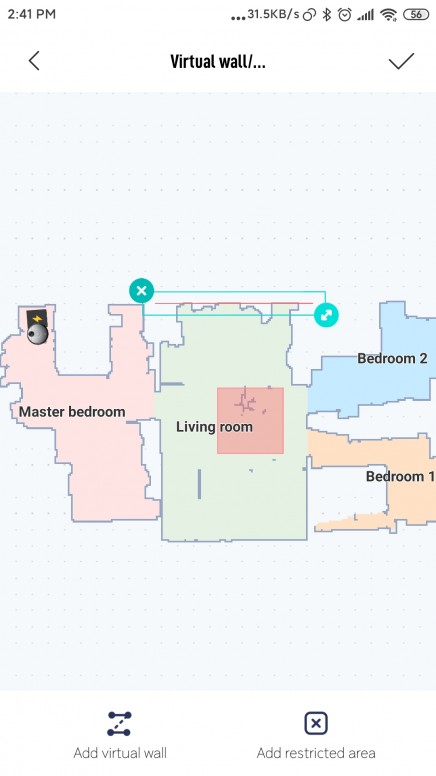 Adding a virtual wall the open space of 2nd floor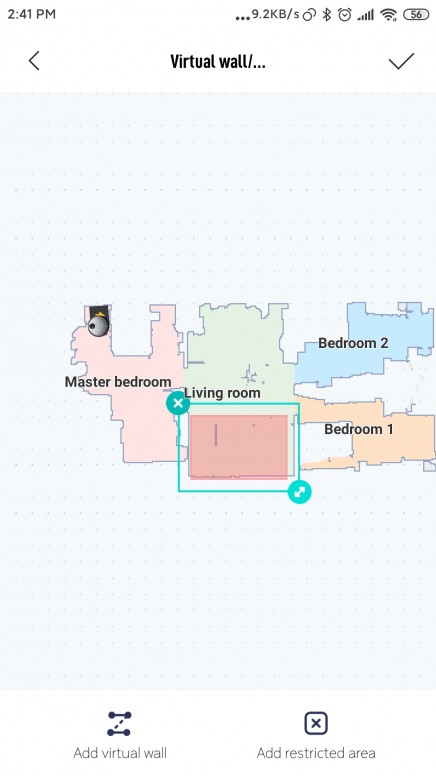 Adding whole restricted area to the bathroom
Although we have the room cleaning feature now, but if you would like to clean a very specific spot only then you have the Fixed Cleaning funtion where you can specify a spot on the map only. We also have the Clean Area function where you can draw up square/rectangle space for the robot to clean.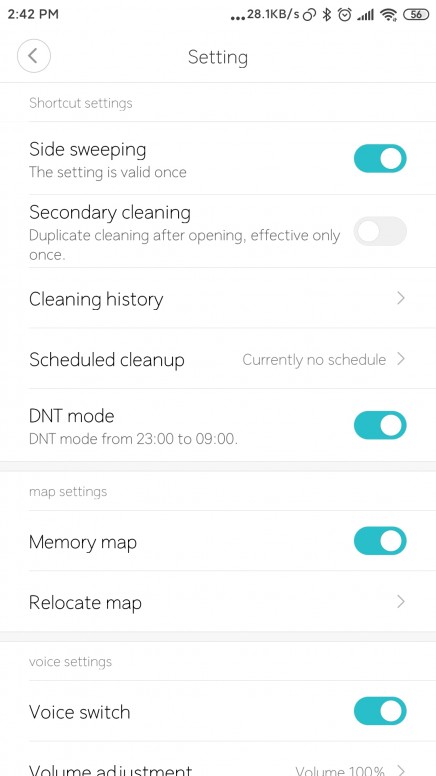 In the Setting menu, we can see more features here and let me explain few of the important ones to you.
Side Cleaning: Enable this if you want to clean the side of the home only
Secondary Cleaning: To clean the place twice
Schedule Cleanup: Important for schedule cleaning
DNT mode: So that it won't run during these hours
Memory Map: Need to enable when you want the robot to save the floor map
Relocate Map: Reset all the maps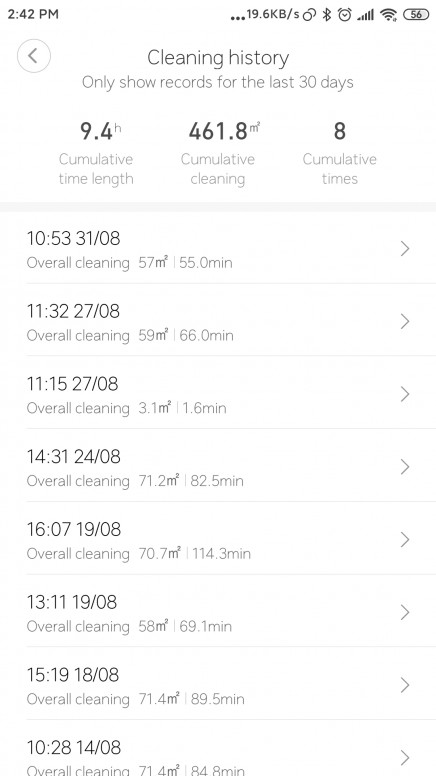 Cleaning history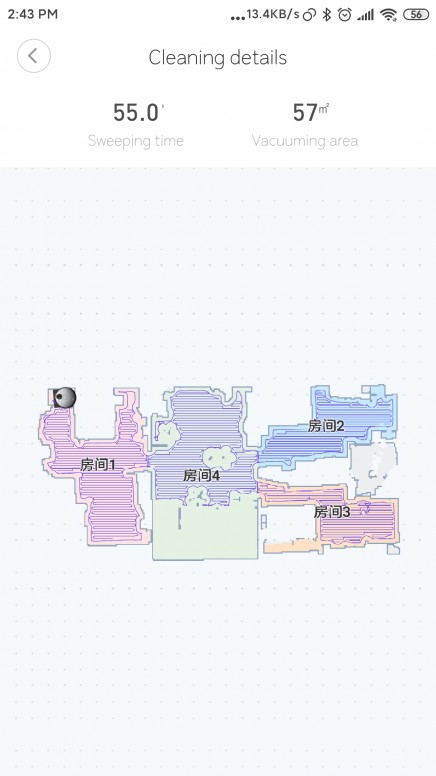 When you click one of it you will see the cleaning map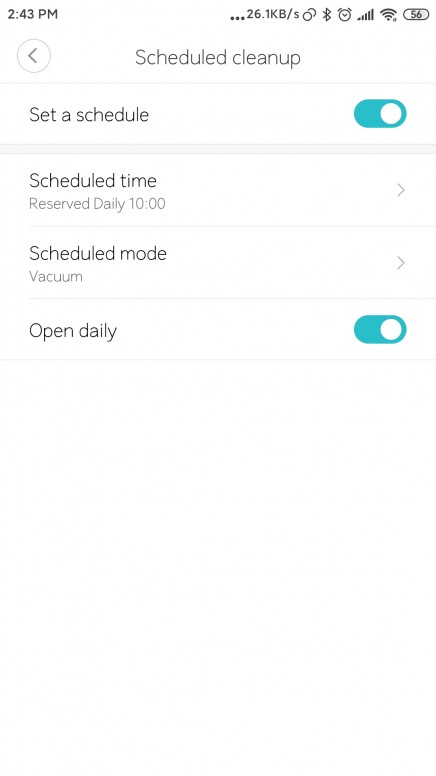 Schedule Cleanup where you can set vacuum/mopping at a specific time
There is also Find Cleaner for when you can't find the robot and hit it the robot will says "I'm Here" so that you can find it.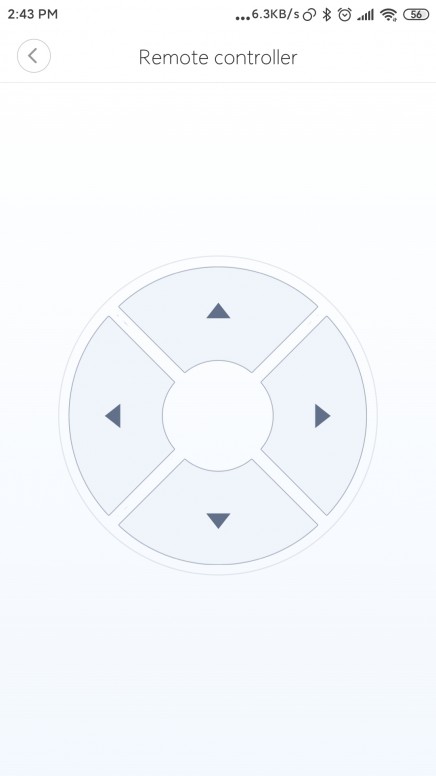 There is also a Remote Controller in case you want to manually control the robot to clean certain area. Personally I dont think you will ever need to use this.
Next up let me show some clips of the Viomi V2 Smart Vacuum Robot in action.
From the video you can see that you can leave your Viomi V2 to run without any concern as long as you set-up your map properly. And the cleaning is really decent compare to any other vacuum robot I had used before.
Maintenence Tips:
You need to clean the dustbin after each use preferably
The rolling brush can be remove to clean too especially the bearing inside
Side brush also need to be remove and clean so that there is no tangled hairs and dirt inside
Another important tip is to clean the boundary sensors or any sensors you can see regularly. If they are cover up in thick layer of dust then it will greatly affect the safety of the robot
Hepa brush can be clean dry regularly but it is advisable to change it every 3 months to ensure hygienity

Personal Experience
After testing and using it for almost 1 month time now. I honestly like the Viomi V2 Smart Vacuum Robot. Especially with the newly update firmware it cleans very thoroughly and smartly. It will not missed a single spot unless there are obstacle in the way. And if you want to clean the side which it normally didn't clean, you just need to use the side cleaning feature.
As for mopping, even with High water flow setting. The tank never run out of water after I clean 1 whole floor of my house. And I love the Smart Scrubbing Motion when you are in mopping mode where it cleans in a Y trajectory ensuring thorough removal of tough stains and dirts.
I can see that Viomi is constantly updating and enhancing the whole user experience on their robot. Multi-floor storing will be coming soon and I'm sure that it will continue to improve.

If I need to point out a cons, it will be that if the Viomi V2 can even have carpet boost with a firmware update then this will really be the best in its class with such a price point.


It is really a Great Experience using the Viomi S2 and I'm sure it will be a irreplaceable gadget for my home now.




Thanks for taking the time to read this.




Cheers!

slavin23



Previous Threads:
[Slavin's Gadget] Smartmi Evaporative Humidifier Review
[Slavin's Gadget] Yeelight Wireless Charging Nightlight Review
[Slavin's Gadgets] Mi Smart Sensor Set (China) Unboxing



Rate