Hello Mi Fans,

It's truly said that photography is a way of feeling, of touching, of loving. What you have caught on film is captured forever… It remembers little things, long after you have forgotten everything. There is nothing like a picture to help remember that special moment. Its said memories come and go but a picture will last forever. Its important in the busy hustle and bustle of life that we stop and make time to capture the moments and make memories.

How do photographers sign their art? Painters usually paint their signature, initials, or pseudonyms on their canvases as a final touch to their paintings. However, photographers never really had a way to "sign" their images, with the exception of a watermark. If you're putting photos online and want to protect your rights to those images, the best way to protect digital photos is by watermarking them. Well, there is Photoshop as well as many apps in playstore to put watermark on your photos. But to make your work easier and experience smoother we have the in-built Text watermark feature in MIUI Gallery app. Let's see how to do it:

Steps to put watermark:

Go to Gallery and choose the photo you want to put the watermark on
Click on Edit (magic wand) option
Here you will get the Text tool. Click on it. And from there select Watermark.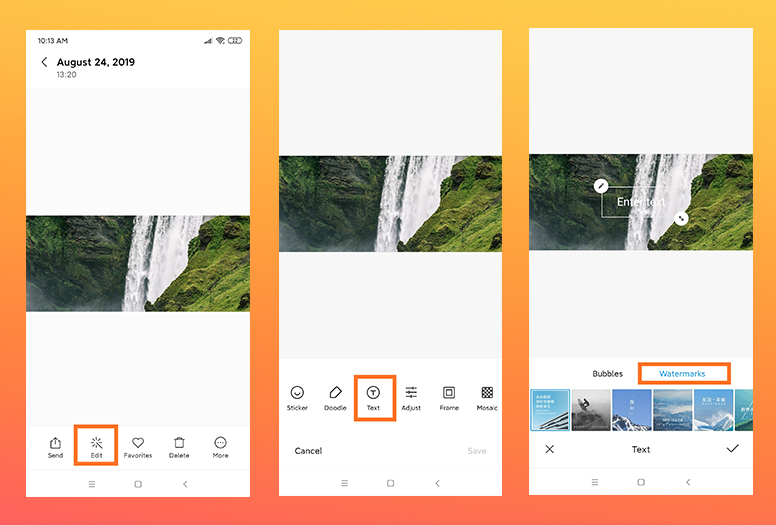 There are already some beautiful pre-loaded watermarks. You can edit the words in the text according to your choice. You can also alter the text style, alignment, color and opacity according to your preference.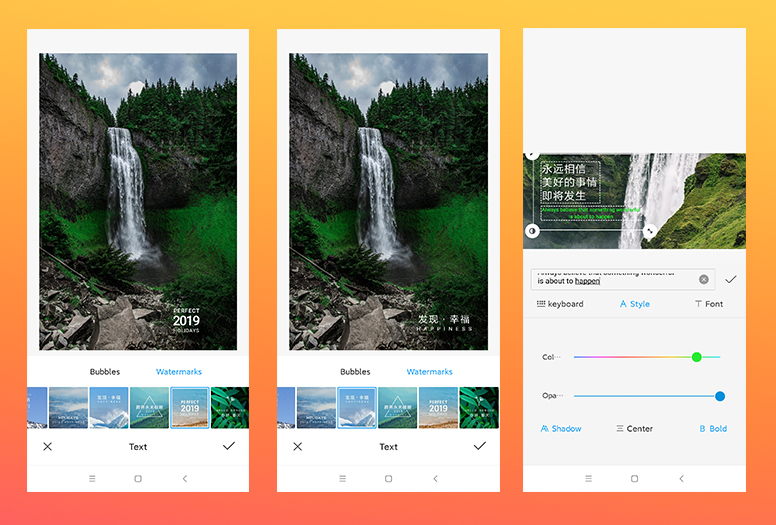 That's all! Hopefully it was helpful for you. Give it a try and customize it as per your wish!




Have You Used this Watermark Feature?




If you have any suggestions, please let us know in comments



Rate