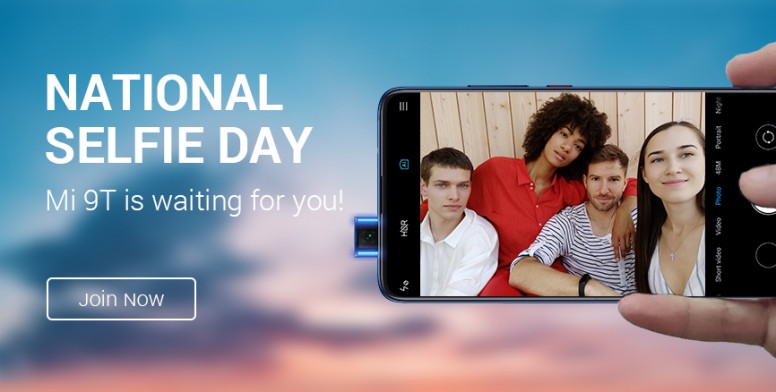 Announced on 5th July
Hello Mi Fans,
Thanks for your participation in the contest.
Congrats on our Winner (
Mi 9T phone
):
#198
6200005265
(Mi ID:6200005265)
Please send your real name, complete residential address (including city, state and country name), along with phone number to @Kellen_W or @Elaine2046 via PM within one week (strict deadline). Failing to do so, you won't be able to claim your prize anymore! Also pls send us your orginal selfie picture, so we can make sure about it. Thanks.
Thank you for all the Mi Fans who joined our selfie contest, we will give the "Selfie Day" medal to every participant soon!


Stay tuned for our next round contest!
Hello Mi fans,
Do you like to take selfies?
Do you like our new Mi 9T phone?
Excited to participate National Selfie Day in 2019?
If yes, continue reading!
National Selfie Day with Mi 9T!
There's now a holiday recognize and celebrate selfies! There's no shame, it takes the time to take a bunch of photos and just gets one right.
Today is the day to take as many selfies as you want, all day long! Today is the day to celebrate...You, Your, Yourself! Present yourself to us Mi Community because we're all about having fun!
What are you trying to say about yourself? Send us your crazy, eye-catching, creative selfies by replying to this thread below (photos are only accepted here) and have the chance to take home the new Mi 9T phone!!!
Got a group? Send us group selfie too! and have the chance to take home the new Mi 9T phone!!!

How to participate?
Contest Period
June 21-28 (Deadline: June 28, 23:00 GMT+8)
Winners Announcement
July 3
Submission Rules
- Selfies are only accepted in this thread's comment section.
- Selfies are only accepted taken by Xiaomi phone, only edit using stock photo editor, must contain EXIF info.
- Selfies accept MIUI stickers.
- Selfies accept from 1 person to group selfie.
- Each Mi ID can upload a maximum of 3 photos. The same photo will not be accepted.
- Selfies submitted beyond the deadline will not be accepted.
Winners Selection
- Mi Community Admins will review and select 1 winning photo.
- Selfie has to be crazy, eye-catching, creative elements to win.


Prize
- Mi 9T (Glacier Blue 6GB RAM, 64GB ROM)
Terms and Conditions
- The contest is organized by Mi Community.
- Participants are to check the details of their photos before uploading as photos cannot be altered once uploaded.
- The photos that cannot be verified by EXIF are disqualified.
- Mi Community reserves the right to replace the prizes with products or services that are similar in monetary value in cases of unforeseen circumstances. Prizes won in this challenge cannot be resold, traded or transferred for personal benefits.
- The following entities are not allowed to take part in the challenge; they shall include but not be limited to Xiaomi staff, external event organizers, employees, external agencies and sales companies.
- Mi Community will provide the necessary explanation of the rules of the challenge to the extent permitted by law. In the case of force majeure, Mi Community reserves the right to cancel the challenge for reasons of circumstances beyond the control of Mi Community.
- In cases where the prize is not delivered due to winners' negligence (including but not limited to filling inaccurate contact information; delayed response to Mi Community), the winner will be regarded as having given up his right to the winning prize and Mi Community will not bear any responsibility nor reimburse any products or prize.
- Mi Community disclaims all liability for the inability of a participant to complete or continue Contest due to acts beyond the Mi Community's control, or otherwise. For the Contest, disclaims all liability for any delays, misdelivery, loss, or failure in the delivery of any item sent by mail, courier, express, electronic transmission, or other delivery methods. Mi Community is not responsible for any hardware or software error, malfunctions or failure of any kind.
- Participant represents, acknowledges, and warrants that the submitted photographs are a series of original works created solely by the participant, that the photographs do not infringe on the copyrights, trademarks, moral rights, intellectual property rights of any person or entity.
- Participant agrees and allows Mi Community to gain all rights with respect to photo usage submitted without any financial remuneration.
Anyone who replies with fresh selfie will get Selfie Day medal!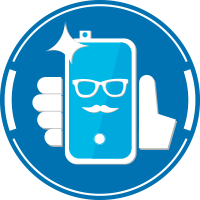 Rate