Hi Mi Fans,
Xiaomi has officially published a poster announcingthe arrival of its next big-screen smartphone, the Mi Max 2. According to theposter, the Xiaomi Mi Max 2 will be announced at an event that will take placeon May 25 at two the afternoon.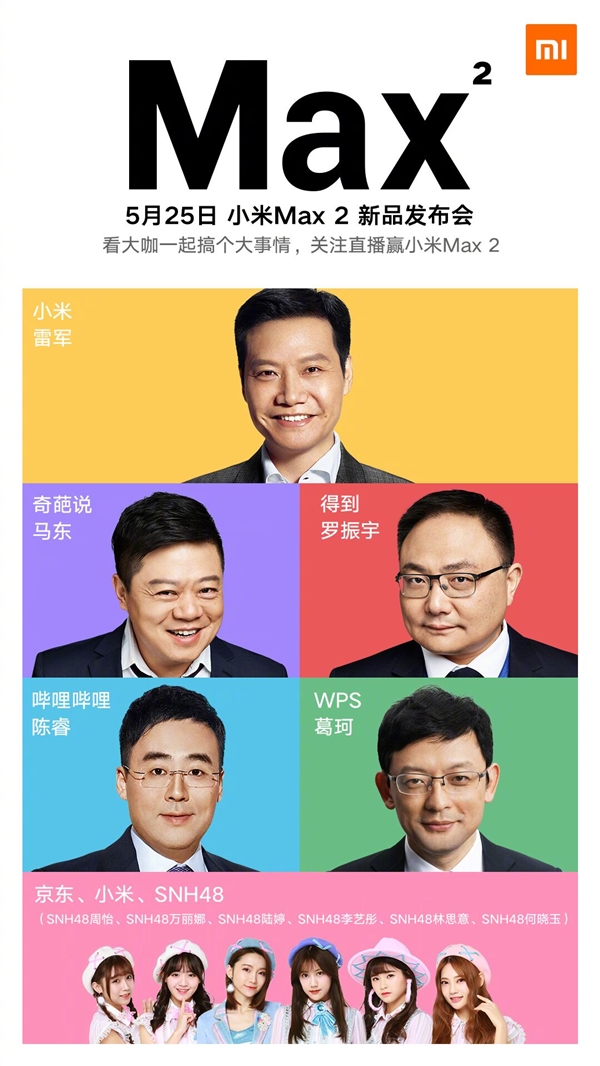 The poster also implies that the launch will becarried out by Xiaomi CEO Lei Jun as well as other executives of the companyand the Shanghai 48 musical group.
The Xiaomi Mi Max 2 arrives as successor to the MiMax, the first smartphone of size phablet launched by the company more than ayear ago. The poster does not reveal any details on this phone although it isbelieved that it will maintain the 6.44 "Full HD screen of itspredecessor.
Rumors suggest that it will have Snapdragon processor660 for the version with 6GB of RAM and 128GB of storage, and a processorSnapdragon 626 for the version with 4GB of RAM. It is also believed to featurea camera with Sony IMX378 sensor on the back and 5MP sensor on the front.
As for the price, it could be between 1499 (195 €)and 1699 yuan (220 €).