UPDATE!


Hello all you wonderful MIUI fans out there!

Xiaomi is almost at that fabled decade of operation! But before it even gets there it has already made a huge mark on the world of smartphones. And it should come as no surprise that it has also affected all of us deeply.

I like to believe that my personal history with Xiaomi actually started before the company even existed. It was the year 2009 and I was still using the Motorola RAZR V8.




Those who were around for it back then know that the Motorola RAZR phones were the hit craze of cell phones and the first phone to be called a flagship. The now infamous series was the must have people bought back then. It is not a shock that it is what Motorola is trying to revive with their first entry into foldable phones.



But then came the flagship killer. Apple's iPhone 3GS was the definitive winner in the war against the RAZR and I ended up on the losing side. I tried holding on anyway but after the V8 Motorola abandoned the RAZR design in favor of competing with Apple in the new candybar touch screen race.




These first generations of touch screen "smart" phones were terrible. But they would soon be the only phones available. For a guy still in love with the old flip phone generation what do I do? Go look for one of those iPhone things? Or maybe I should look at that new "droid" phone. If you guys still remember what the commercials were like for it then let me tell you it gave me flashbacks to the Dreamcast commercials and we all know what happened to that thing.




I was not about to put my money into the next Dreamcast. With so few options left I ended up finding my way to the Sony AINO. It was kind of like a compromise. It wasn't an android or an iPhone but it could do pretty much the same things. And Sony was a pretty good brand back then.



https://c.76.my/Malaysia/brand-sony-ericsson-aino-u10-slide-phone-jafker-1712-01-jafker_low@2.jpg



So for the next few years that was my phone. I wasn't a happy camper. It was just a compromise and still not the flip phone that used to be a status symbol during my old RAZR days. After AINO's time in the sun had run out I tried looking for anything worthwhile but for us Americans it was pretty hard to find any info on phones that weren't sold locally back then. In the end I had no choice left and got myself the Samsung Galaxy S3.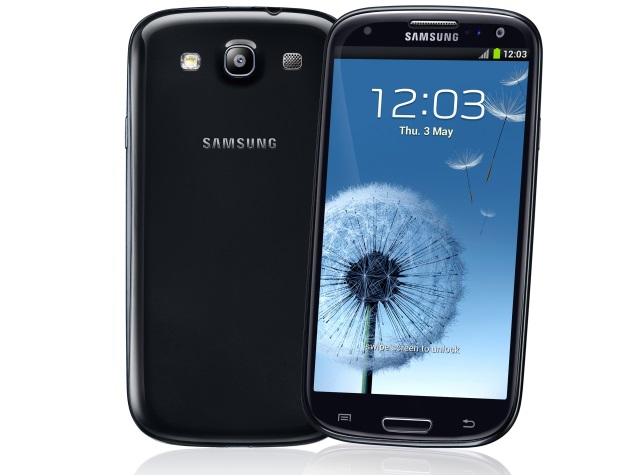 Taking the dive into Android wasn't as bad as I thought it would be but even getting what was the flagship killer of its time the S3 just didn't cut it for me. When I used my RAZR devices I demanded zero lag. Samsung's older TouchWiz versions had some neat menus but the lag of early Android versions was just awful. The ability to download apps to bolster Android's very limited base feature set was great and I immediately went to work and got many great features. But it was limited to Google Play which was much more limited compared to my old AINO and it was made immediately clear that all these third party apps I was adding only lag the system even more and also make the battery drain faster than it already did. That's when I found out that another thing I missed from my RAZR days was a phone that actually lasted throughout the day.



And then came 2013. The internet got bigger and China got louder. That was the year Xiaomi became a superstar even us Americans got wind of.
(If you really look. Our internet might not be censored but you guys know about all the news with Google so you know our internet has a tendency to bury the information big business doesn't want us looking at.)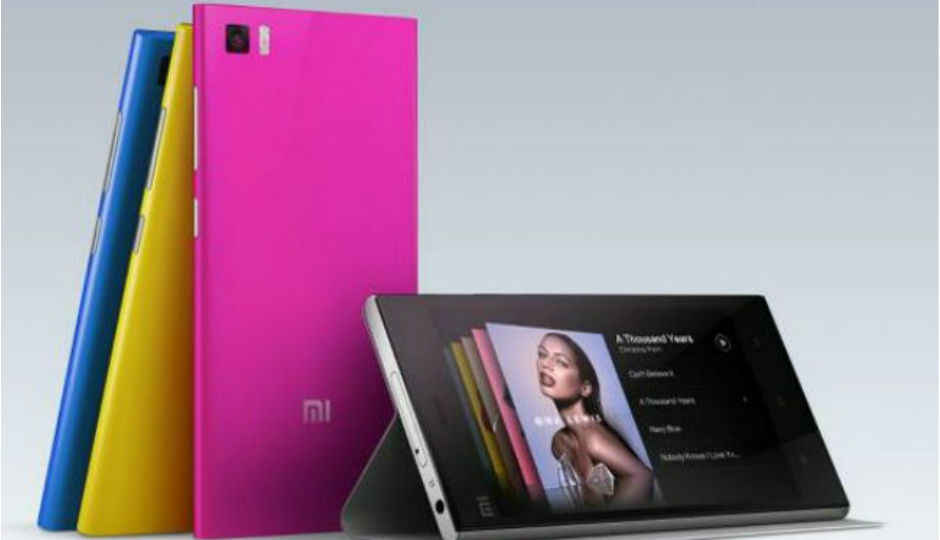 For the first time I felt that X factor again. This strange idea of a Chinese Android and its game changing market was all so new and MIUI was leading the pack. MIUI was so big by then that Apple's world famous iOS even took some tips and tricks from it updating from their iOS6 to a"brand new" iOS7 that was considered game changing by Apple fans. (We all know how much Apple has copied from Xiaomi since then)




It was exciting and I knew I wanted it. Problem was I was over here and Xiaomi only sold in China. So for the next year I dug up every piece of info I could find about the Xiaomi Mi 3 and its MIUI V5 and my craving for it kept growing! It was just too bad there really was no normal way I could get my hands on the device. Mi 3's "Galaxy S3" came and went and the Xiaomi news started slowing down. I was so over Samsung but without many local options I figured I'd end up having to settle for another one. It was painful but I started looking between Samsung's newest S5 and its Korean rival LG and its brand new G3. Both of these phones were just horrible to think about.




That's when fate intervened. I was about to give up and settle with one of them and what should happen? Xiaomi introduces the Mi 4. In every way better than its Mi 3 that already had my attention. I knew I couldn't just settle. I owed it to myself after all these years. I had to have this phone! So I booked a flight. I actually bought myself a ticket and flew halfway across the globe just to get one. And what do you know that trip just happened to take place during Xiaomi's 5th anniversary flashsale event.




It was really cool to be part of that celebration as my starting point with Xiaomi. It definitely was an adventure just to get my Mi 4. I was out of my element. Not only was this a totally different country but China introduced me to something that we just don't do over here in the states. Buying your phone directly from its company's website. Over here we buy our phones from carriers or authorized dealers of those carriers.




It took some doing to figure it out but I would eventually get my Mi 4 on the last day of the sale. My mind was blown. I had access to so many themes and so many features! My phone looked like nobody else's phone after I was done with it. I had features on the lockscreen and my performance was second to none! Soon after that the Galaxy S6 came out stateside and it was the first Galaxy phone that had that ridiculous curved screen. I laughed about it and haven't stopped since but I do give it a shot with each new release. And then I laugh harder. I would find out that even though my Mi 4 released a year before the S6 it was still faster and more fluid while having far more features. Besides that no Android phone could survive a day without recharging including this new flagship. My Mi 4 came as such a shock when it worked on one charge all day long! These days I even keep my Mi Powerbanks at the office for the wall-huggers to use because I wouldn't have to use them since!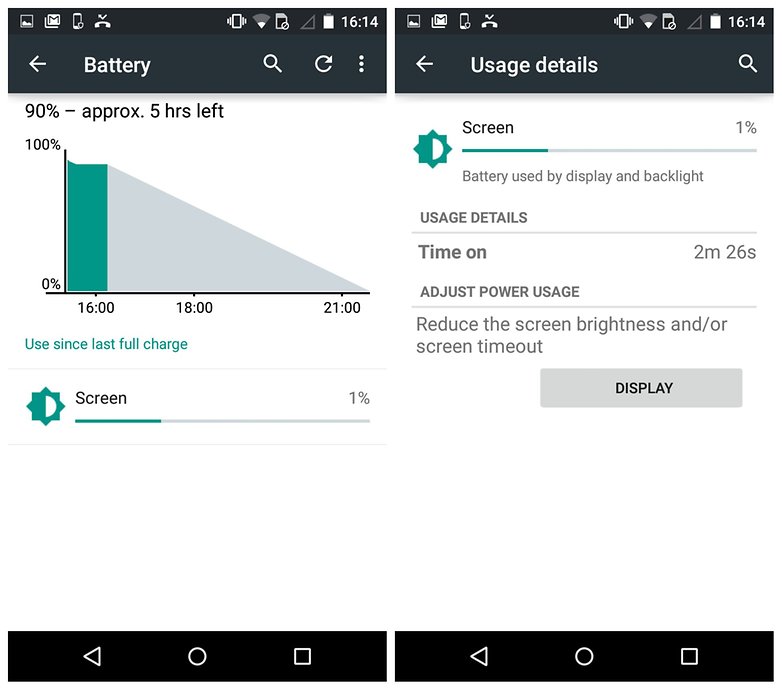 I've been a MIUIer for 4 happy years now. I'm no longer on that Mi 4 but it is still working just fine. I've since killed TouchWiz on my old Galaxy S3 in favor of a fanmade MIUI V5 rom which has saved it from the junkyard and I've saved a few of my friends old smartphones by flashing them onto MIUI too. Many of them have even switched over to Mi Phones since then.

Personally I would get a Mi 5 to replace my Mi 4 for a while but eventually nabbed one of the limited release Mi MIX phones. I got a MIX 2S too but still prefer to use the original MIX for its size and aspect ratio.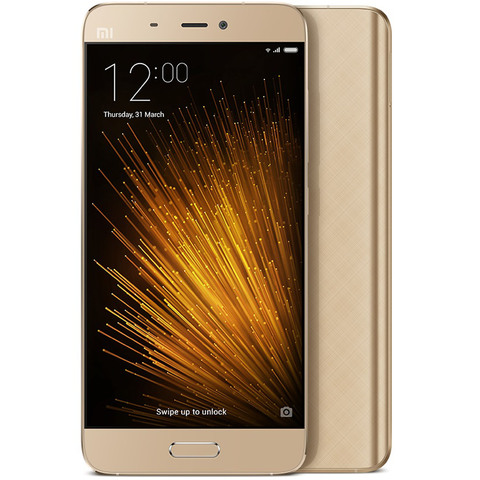 But the headline stopped being just about the phone a while ago. My first Xiaomi purchase was actually a couple of Mi Powerbanks to support my S3 just in case I couldn't buy the Mi 4. I also own some amazing Mi Home devices like my newest Mi Router HD which is so cool and even a Xiaomi shaver. The router allows for NAS or Network Attached Storage which is basically cloud storage but without the security issue of the storage servers being owned by some company. That means I get all the benefits of cloud storage but with the security of having it private so only I can access it. Then you tack on Xiaomi's focus on security with Mi Home devices and it only makes it even better! Next you have my Shaver. Unlike any shaver I've owned before I've owned this guy for about a year. I've charged it now a total of 3 times. The device lasts long, cuts well and is so compact I could take it with me anywhere compared to any other shaver I've ever owned!



I finally found something to replace the RAZR and it was such a step up from everything that existed on the market that I really haven't had to look at anything else since! Not only that but there was this community Xiaomi set up. A few months after I got my Mi 4 I found our MIUI Global forum. It was a great resource to find out more about our Mi Phones and just a fun place to hang out.

After everything that Xiaomi had done for me and how much fun I had on the forum I thought it might be time I gave a little back. At first I was requested to join the App Review Team and was accepted onto the team.



But it quickly became clear that it wasn't for me. After switching to MIUI I really didn't need to download too many apps anymore because of how many built in features MIUI already had and how much better those were designed compared to third party apps. So instead I applied for something else that fit better with what I felt I could bring to our community.



Since then I worked to bring you guys all the coolest tech updates and new information that I could find!

From things like brand new tech being researched right now!


To a discussion about what OEMs are charging for their devices
Or a discussion about our future with AI!
To information on just how far hackers can go to get at our data!

Beyond this job I still love to be active on the forum and I've talked about stuff like

The Perfect MIX of Power & Style that is the Xiaomi Mi MIX!
The many different features MIUI has brought to the industry and when or if other smartphone OS have adopted them
Predicting the next step of fingerprint sensor tech

And I've also done had some fun video editing stuff like



Showing off the ability to use my phone with regular leather gloves which Xiaomi rivals can't do.





Or just having a little fun by using Megaman to poke fun at its rivalry with Apple.






All in all my journey to Mi is like an episode of How I Met Your Mother. I took on the same role as Ted Mosby looking far and wide for this elusive thing and for years the future looked bleak. From the end of one of the best eras of cell phones to bouncing around between phone after phone I definitely felt like I would never find my way. But that was all part of the universe's plan for me.

Because


| | |
| --- | --- |
| | you see, the universe has a plan kids, and that plan is always in motion. A butterfly flaps its wings, and it starts to rain. It's a scary thought but it's also kind of wonderful. All these little parts of the machine constantly working, making sure that you end up exactly where you're supposed to be, exactly when you're supposed to be there. The right place at the right time. |
Ted Mosby



If it wasn't for the coming of the smartphone era with the iPhone and being forced away from my precious Motorola RAZR series I wouldn't have ever thought to look for phones from China of all places. And if I never looked my life might be totally different. And I wouldn't have had the pleasure to meet all of you and become a productive part of our wonderful community! Without this Odyssey from Motorola to Mi I wouldn't be the person I am today.

And I never looked back.


So let's all do our part and make this brand new Mi Community just as good as the old Mi Global Forum! What do you say?


Now there's even more to the story!




I never in my wildest dreams imagined that I'd end up getting over 200 votes and giving voice to us wayward American Mi fans. And not only that but I am so happy to have gotten the one the only the Xiaomi Mi MIX 3 to add to my collection of Mi phones!




Thank you everybody for your support!

Now this is the next chapter of my tale with Xiaomi and it all starts with this beauty!


Rate