Type: Fan meetup
Time: 2019-02-22 20:00:00
Venue: Burger King Cibubur Junction
Deadline:
Applied: 0 user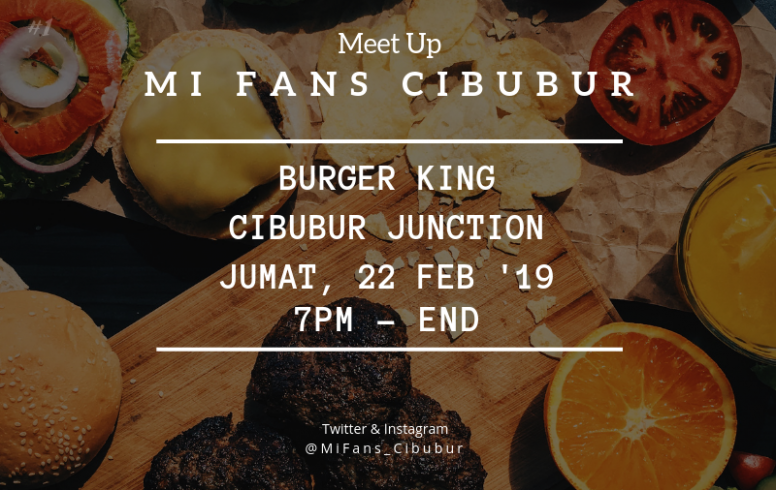 MEET UP MIFANS CIBUBUR
Hey para warga negara berflower!
Ada yang inget kapan terakhir kita meet up?
Udah lama banget kan yaaaaaa
Jadi, inilah waktu yang tepat untuk melepas rindu kalian. Because it's meet up timeeeeee!
Yuk kumpul, ngobrol, jajan dan curhat bareng lagi sambil melepas rindu dan menjaga silaturahmi, biar gak dunia mulu kalo kata orang mah.
Kapan? Catet nih ya:
Jumat, 22 Februari 2019
19.00 - mall tutup
@ Burger King Cibubur Junction
Jangan lupa ajakin temen-temennya biar makin asik!
Feel free to came and join us ❣
See you there!