Hey MIUI fans!
Memories are precious, every moment you capture with your device are priceless, taking a glimpse at them in your gallery makes you feel something travelling in older days. Well interestingly MIUI Gallery App lets you manage and keep your captured moment safely. The innovative changes and new addition of MIUI never makes us feel boredom .To focus to give users more flexibility towards this direction, now with the new Global update we are introducing an interesting and smartly optimized Clip feature in Gallery App where you can save your precious memories more effectively.

What is Clip feature?
Well this feature allows you to select your captured pics (upto 20) and later on you can taped it, not only that you can use lots of pre-installed soothing music, even the local content you had downloaded to make it more amazing.

Lets check how to use it!

1. Open your MIUI Gallery App.
2. Now tap on three dots on the top right corner.
3. Tap on the Clip option, it will redirect to your clicked pics page.
4. Now select up-to 20 images (minimum 3 is mandatory).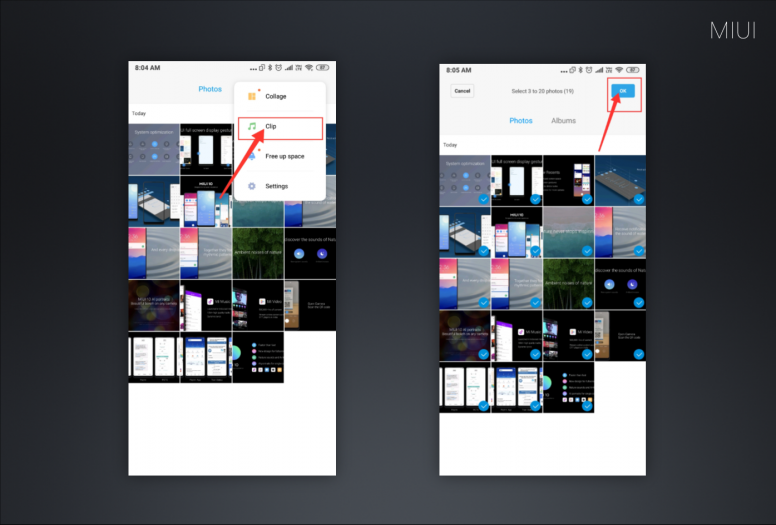 5. Now you will observe the page with many options.

Template/Music
Select the pre-installed music, template either your local content which you feel is suitable for background sound.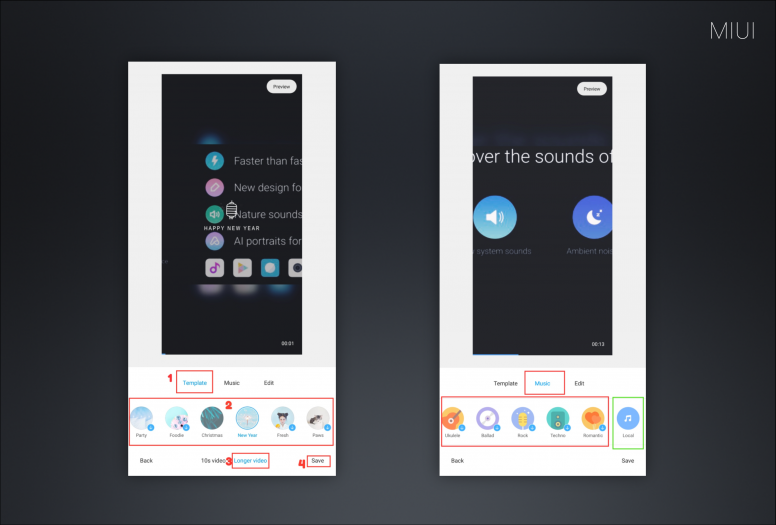 Missed something to add? No worries, the Edit option will let you add and manipulate the images as you want .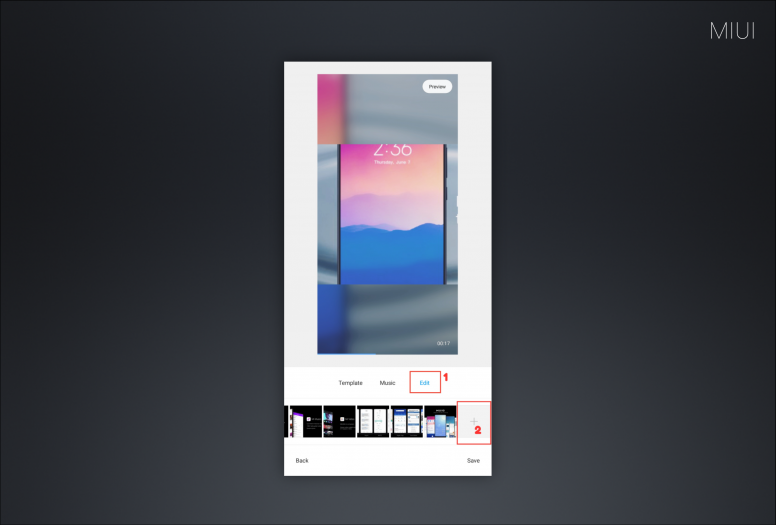 Manage your Video duration
Wanna save your video little longer or want to keep it short now manage the duration of video you want. By default your video will be saved for 10 sec, later you can manage the duration by just tapping longer video option.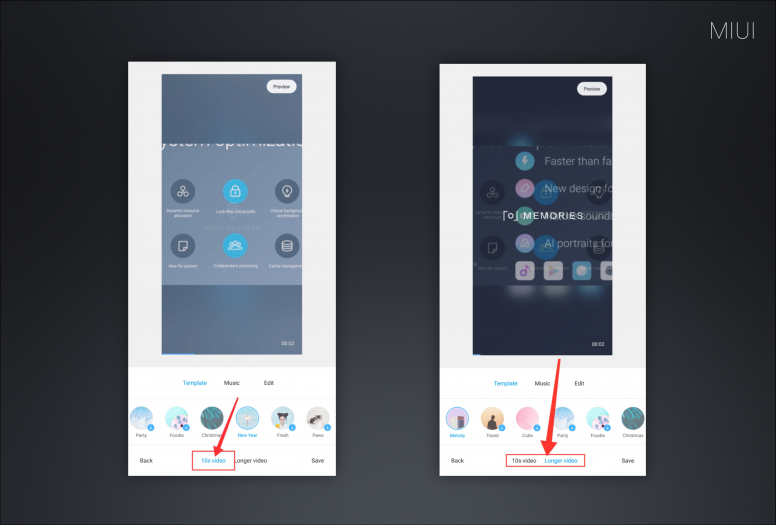 Now if done click on Save option and enjoy!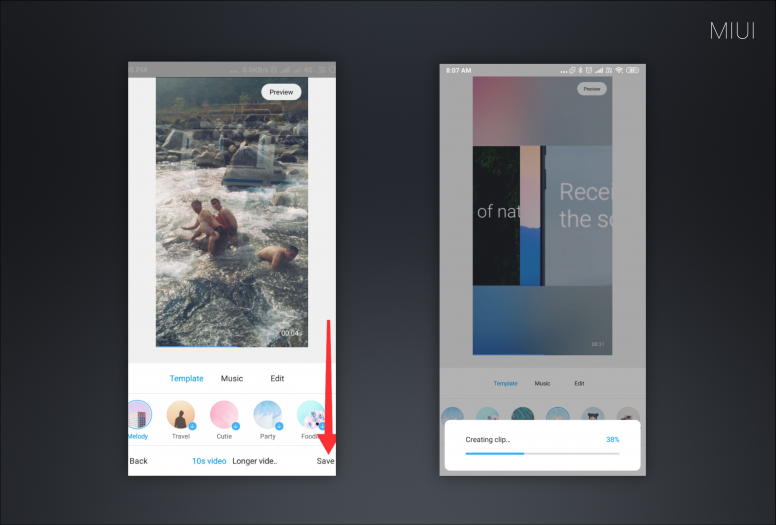 Check the Sample Creation
So how do you like this new addition ? Do let us know in the comment section below.
Related Threads