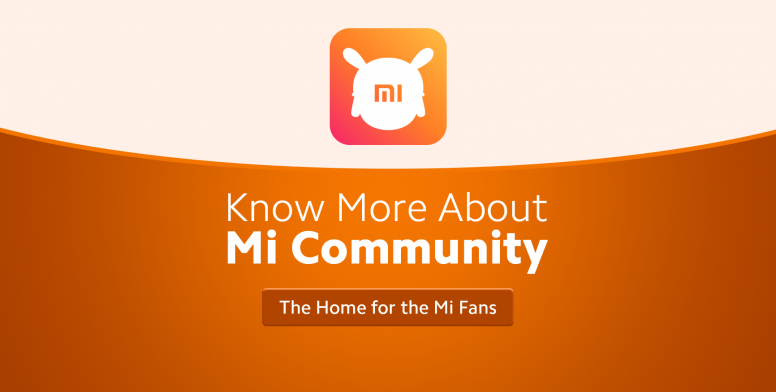 Greetings Mi Fans,
Get to know about Mi Community and have fun here!
What is Mi Community?
Mi Community is our official community forum, the ultimate playground for our Mi Fans to hang out together. We are a large community connecting Mi Fans around the world. With this intuitive platform, you can share, interact, learn about Xiaomi products, news, and so much more. Meet fellow Mi Fans, engage and participate in activities and events. More importantly, have fun and enjoy everything about Xiaomi.
Why do we need Mi Community?
At Xiaomi, we put our fans first. It's an incredibly important part of our company's culture to listen and chat with our fans, so we built a home just for you! Make yourselves comfortable, meet new friends, join events, share your photos, reviews and most importantly—have fun!!!
Mi Community is alive. We create a lot of unique activities to have fun with our Mi Fans. Our iconic Mi Fan Meetups have changed people's lives in the real world because it is about a lifelong connection after all.
What is Mi Community Bangladesh?
Mi Community Bangladesh is the hanging out place for all the Bangladeshi Mi Fans. Here we'll share the latest news and happenings about Xiaomi in Bangladesh. All official product launch announcements, sales updates, event registrations, press releases, and other news and conversations related to Xiaomi Bangladesh will also be published on this platform. More importantly, this is where we can interact with our core Fans like you!
What can you do with Mi Community?
Ask questions and seek answers about Mi products
Connect and interact with fellow Mi Fans like you
Discuss and share tips and tricks related to Mi phones
Learn about all the latest happenings at Xiaomi and the tech industry
Participate in online activities and offline events to win attractive prizes on Mi Community
Most importantly, have fun here!

Why should I be a Mi Community member?
You are a Mi Fan. You love Xiaomi. Very exclusive perks based on your status rankings and contributions to Mi Community. These include VIP invitation to launch events, access to exclusive campaigns, hands on new products, special discounts, privileges and priorities, and so much more.
What is the difference between MIUI Forum and Mi Community?
We know that some of you have also been hanging out on the Global MIUI Forum (which exists no longer) and that's great! We've received so many requests for a dedicated space JUST for our Bangladeshi Mi Fans. That's why we created Mi Community; it's our very first home for Mi Fans in Bangladesh to talk about anything under the sun. Feel free to share your wackiest selfie taken with your Redmi Y3, amazing snap captured with Redmi Note 8 Pro - the 64MP quad camera beast, how many times you can unlock Mi A3 using the fingerprint sensor in a minute, and pretty much anything else.
Relevant Threads:
Tell your friends, let's grow Mi Community bigger and bigger together!!!
Rate