i bought a redmi note 5 , i was happy using it . but less than per month , i can see my phone screen got scratched ,maybe i forgot to put the screen protector ....

it was the first mi phone i bought in singapore ..thus , it has 12 months warrenty ....

so which place to go for the screen replacement ?as there are mi stores in singapore .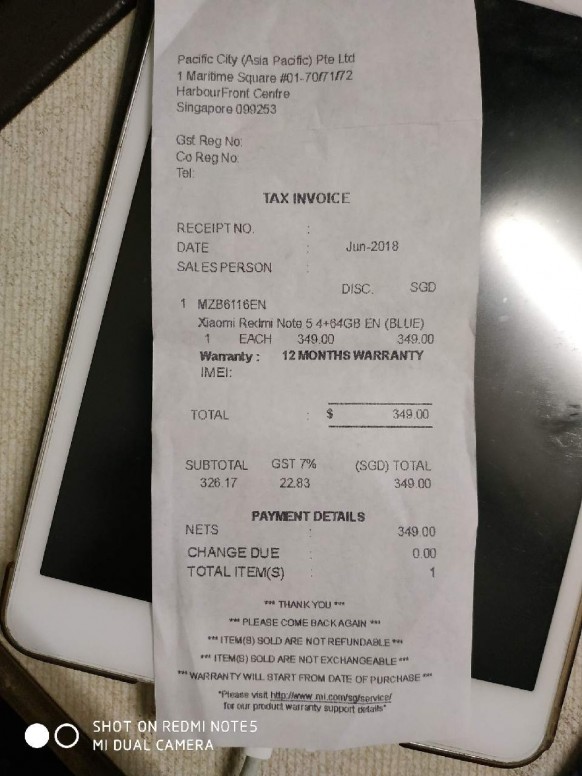 I blocked some of the infomation which is not nessessary to see ....