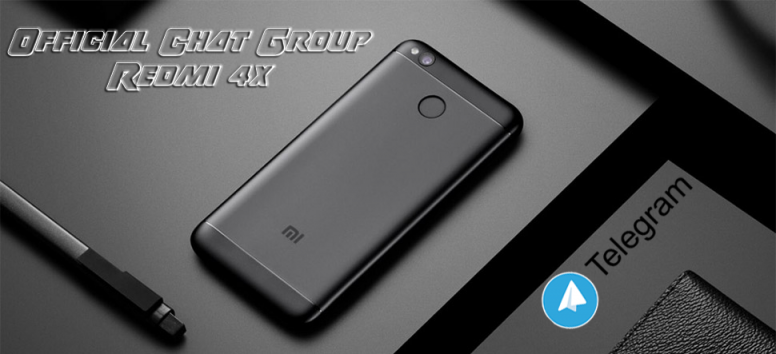 Hai Mi Fans,
Gimana kabar kalian ? Saya mau ngasih tau nih, kalau sekarang sub-forum Redmi 4x Mi Community Indonesia sudah punya grup chat nya, jadi selain bisa bertanya disini, kalian juga bisa ngobrol dan bertanya-tanya disana.
"Asiiiiiik, ada grup chat nya, boleh ikutan kan ?"
Boleh banget koq, yang penting patuhi syarat-syaratnya dulu ya...
"Apaan aja syaratnya ?"
Gampang koq syaratnya, device atau hape yang kalian gunakan kudu musti harus wajib Redmi 4X dan aktif di forum
"Udah itu aja syaratnya ?"
Eh, iya lupa, satu lagi... bagi yang ga punya aplikasi telegram, silakan pasang aplikasi telegramnya dulu, karena grup chat nya menggunakan telegram.
"Apa untungnya ikutan grup chat ?"
Biasanya sih klo nanya di grup chat bakalan cepet respon kalau ada pertanyaan seputar Redmi 4X, tapi kita tetep bakalan ngarahin untuk baca ke forum ini jika jawabannya sudah ada ditutorial atau di tips yang ada di sub forum, atau kalau ada info-info terbaru dari xiaomi Indonesia bakalan kita update juga disana, baik event dan lain sebagainya.
Buat yang mau join, silakan chat ane disini :
If you want to see the hidden content, please reply
Udah deh, segitu aja infonya, see you there guys...
Salam,