I don't know if am the only one experiencing this.
But since the opening of the imagery award, I can't seem to upload any pictures.
When I get to the part when I need to upload, the option to choose photos from my gallery won't come up.
It just get stuck here: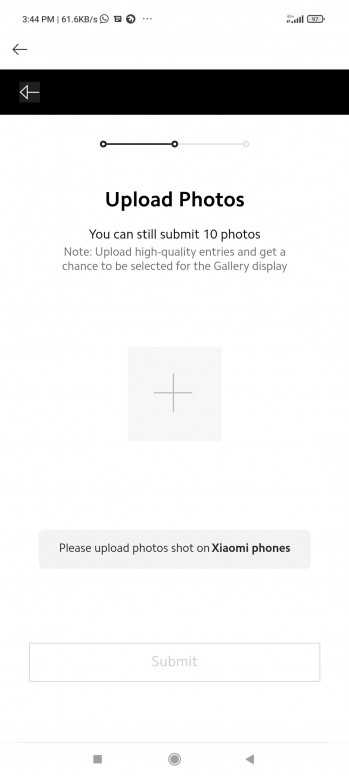 And I've tried it both on my Poco X3 pro and Redmi 8.
What could be the issue?