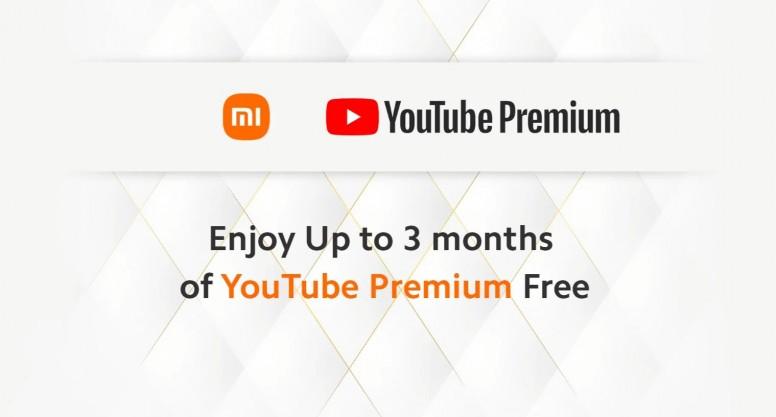 Dear Mi Fan's Greetings ♥️♥️
Xiaomi India has partnered with YouTube to offer extended free trials of Premium membership for eligible users and select devices. This is the second time the Chinese brand is announcing a partnership with YouTube after earlier in February this year.

Xiaomi India CMO Anuj Sharma said "We are happy to partner with YouTube and offer Xiaomi consumers an opportunity to watch their favourite content without any hindrance. We are hopeful that this will be the beginning of a long-standing relationship between YouTube and Xiaomi that will ultimately benefit our users."

YouTube is a popular video-sharing and social media platform. It also offers a subscription-based Premium service that offers ad-free access to music and video content. The paid membership also includes offline viewing, background playback and YouTube Music Premium with 80 million official songs.

Xiaomi is offering the YouTube Premium three months extended trial subscription for the Xiaomi 12 Pro, Xiaomi 11i, Xiaomi 11i HyperCharge, and Xiaomi 11T Pro. Additionally, there is also two months of paid membership for the Xiaomi Pad 5 and Redmi Note 11 series. The list of devices eligible under the Redmi Note 11 series includes Note 11 Pro+, Note 11 Pro, Note 11, Note 11T, and Note 11S.

YouTube Premium membership is for new users only. It will be available on devices activated on or after February 1st, 2022. Eligible users can redeem the offer on eligible devices starting June 6th, 2022 till January 31st, 2023.


Via: Here