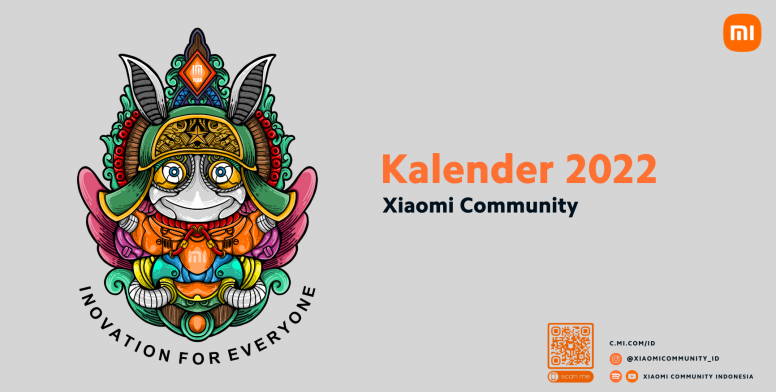 Hello Mi Fans!

Tahun 2022 udah ada di penghujung januari, dari kemaren tuh kita mikir, kayanya ada yang kelupaan deh ini, tapi apaan yah, setelah menyeruput kopi sembari menikmati indahnya senja di bulan januari, akhirnya kita tersadar. Oh iya, ternyata kita belum bikin kalender buat tahun 2022. Jadi, mohon maaf ya kalo agak sedikit terlambat, maklum lah kita lagi nyiapin kejutan buat kalian di tahun ini.

Xiaomi Community Indonesia sudah menyiapkan Kalender 2022 versi digital ya. Kamu boleh banget buat download secara gratis disini. Tema Kalender 2021 kali ini terinspirasi dari pemenang kontes desain merchandise Xiaomi Community yaitu Choirul Faizin.



Cara download-nya, kamu harus komen dulu di thread ini ya!




If you want to see the hidden content, please reply




-------------------------------------

Gimana nih, tahun ini kita bikin kontes merchandise lagi gak nih?

Tolong tulis komen kalian di bawah ya!