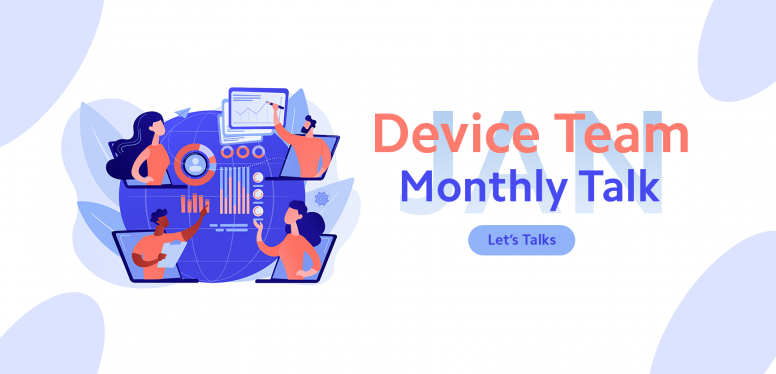 Hello Mi Fans,
Once again Happy New Year to all and Welcome the Device Team Monthly Talk series where we will cover some important tech news under one hood here, not only from a smartphone side but from different categories like computer hardware related, even MIUI features related and latest technology-related so on. So why wait let's dive into the new series to unleash the latest tech info.
Topics we are about to cover this month are:
Xiaomi 12 series smartphones to pack Surge P1 chip for power management
Xiaomi officially launches MIUI 13: Here are some of the new features
New Full-Frame 49MP Sensor Can Shoot 8K at 120FPS, 4K at 240FPS

Xiaomi 12 series smartphones to pack Surge P1 chip for power management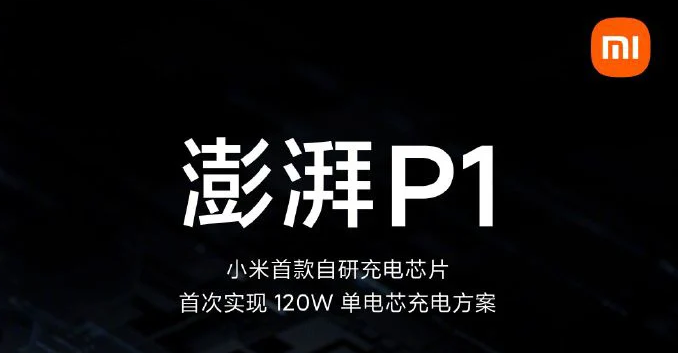 At the Xiaomi 12 series launch event, the Chinese manufacturer also released its third self-developed chip. The company calls this chip Surge P1. Xiaomi's first self-developed SoC is the Surge S1 which was released in 2017 and mounted on Xiaomi Mi 5C. Its second self-developed chip is an ISP chip, Surge C1 launched earlier this year with the Xiaomi Mi MIX FOLD. Xiaomi Chairman and CEO, Lei Jun, said that Xiaomi 12 Pro comes with the Surge P1.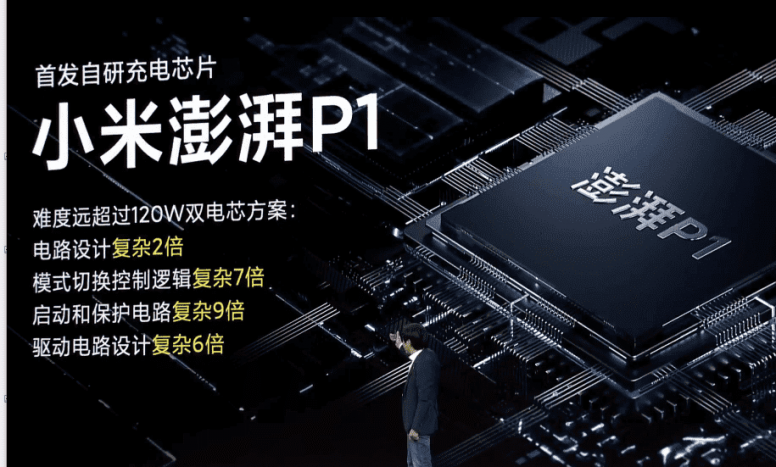 According to him, after 18 months of research and development, the chip has achieved a 120W single-cell solution. He claims that this is far more difficult to achieve than the 120W dual-cell solution. The circuit design is twice as complicated, the mode switching control logic is 7 times more complicated. Furthermore, the startup and protection circuits are 9 times more complicated. In addition, the drive circuit design is 6 times more complex. Lei Jun said that with the support of this chip, the 4600 mAh battery can be fully charged with 100% power in the fastest mode in 18 minutes.
Xiaomi said that in the past single-cell fast-charging system, to convert the 20V voltage input to the mobile phone into a 5V voltage that can be charged into the battery, a series-parallel circuit of 5 different charge pumps is required. Moreover, a large number of charge pumps and an overall series-connected architecture will generate a lot of heat. In actual use, it is impossible to achieve full-power operation for a long time. It is hard to achieve a 120W high-power fast charging.
SURGE P1 ADVANTAGES
Xiaomi said that as the industry's first resonant charging chip, the Surge P1 has a 4:1 ultra-high efficiency architecture with adaptive switching frequency. The efficiency of the resonant topology is as high as 97.5%; the efficiency of the non-resonant topology is 96.8%; the heat loss has plummeted by 30%.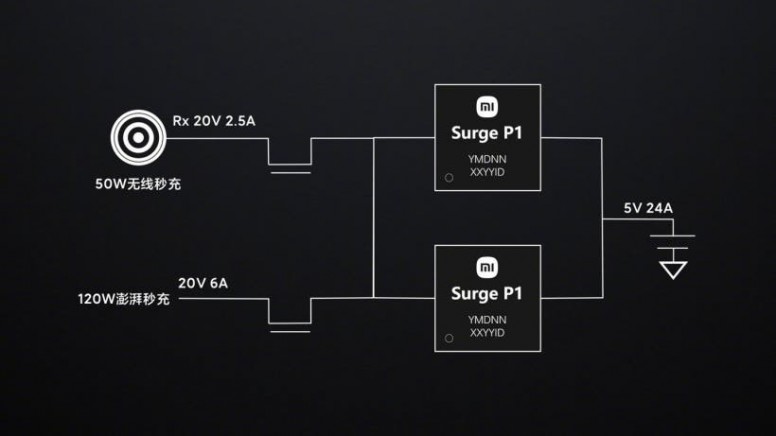 The Surge P1 itself undertakes a lot of conversion work. Traditional charge pumps only need two working modes (transformation, pass-through). But the Surge P1 needs to support 1:1, 2:1, and 4:1 conversion modes. All modes need to support bidirectional conduction. This means that it needs a total of 15 permutations and combinations of mode switching control. This is 7 times that of traditional charge pumps. The forward 1:1 mode makes the bright screen charging more efficient; the forward 2:1 mode is compatible with more chargers, and the forward 4:1 can support 120W charging; the reverse 1:2/1:4 mode is available.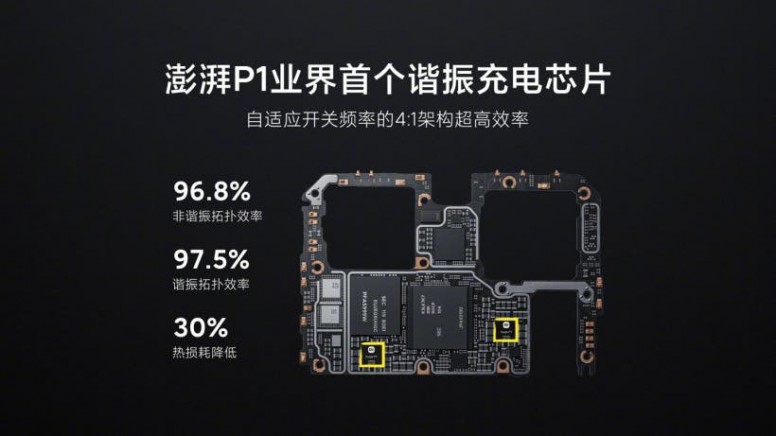 According to Xiaomi, the Surge P1 is also Xiaomi's highest charging efficiency 4:1 charging chip. It can achieve an ultra-high power density of 0.83W / mm². Also, LDMOS has reached the industry's leading ultra-low 1.18mΩmm² RSP.
The Surge P1 chip needs three different FLY capacitors with different voltage resistance. Each capacitor needs an independent open and short circuit protection circuit. Also, each operating mode needs to strictly control the pre-charge voltage. The number of power tubes is close to two of the traditional charge pumps. Because of the increase in topology design and functional complexity, each Surge P1 chip needs to pass more than 2500 tests before leaving the factory. This is much higher than the traditional charge pump.
Xiaomi officially launches MIUI 13: Here are some of the new features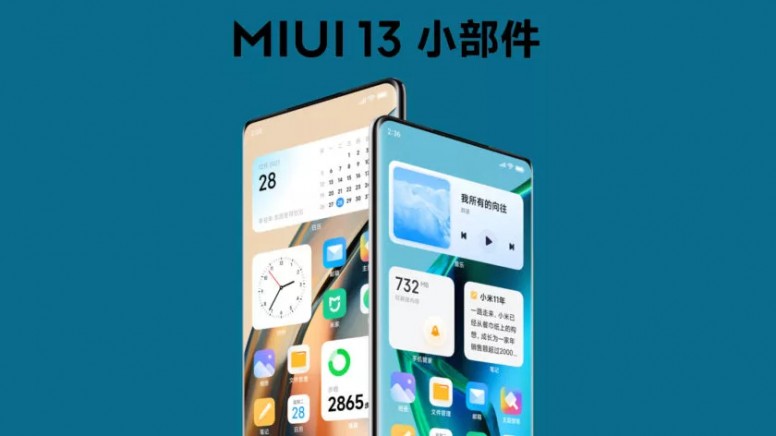 Xiaomi officially launched the Xiaomi 12 series of smartphones. With that release, the company also announced MIUI 13, the latest version of its Android skin. As one would expect, MIUI 13 comes with a slew of new features and enhancements. The three major categories of updates are performance, security, and design. Below, you'll find out what you can expect within each of those categories.
Additionally, there's a version known as MIUI 13 Pad. Multi-tasking features are the main difference here to make better use of the larger displays of tablets and foldable. You can expect to see MIUI 13 on the new Xiaomi 12, Xiaomi 12 Pro, and Xiaomi 12X when they land in stores. Starting in the first quarter of 2022, you'll also see an updated land on the Mi 11 series. The Pad variant will also start rolling out to Xiaomi tablets around that same day.
MIUI 13: Performance
Xiaomi is putting a lot of emphasis on how much more stable and fast MIUI 13 is as compared to the previous version 12.5. In the chart below, you can see Xiaomi's claims for stability on the flagship, mid-range, and budget devices (in order from left to right). Xiaomi is measuring this by the number of dropped frames in popular apps.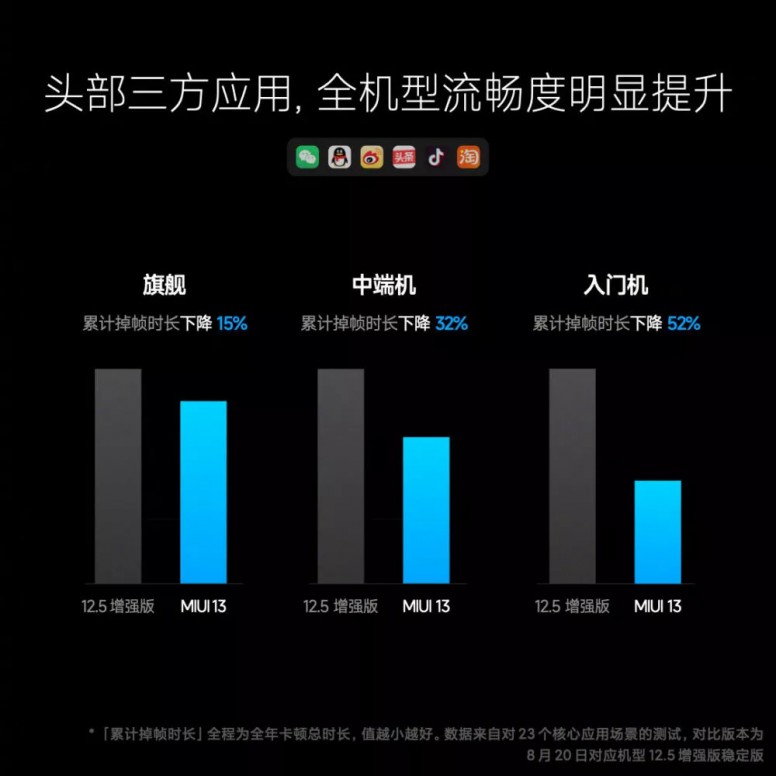 According to Xiaomi, its flagships saw 15% fewer dropped frames with the latest version of MIUI. Meanwhile, mid-rangers saw up to 32% fewer drops and budget models saw a whopping peak of 52% fewer drops. Obviously, this data likely came from phones in peak conditions, so real-world results might vary significantly from these claims. Folks who like to have lots of apps opened at once should be happy with the enhancements of MIUI 13. Xiaomi claims it had 14 apps active on the Mi Mix 4 running MIUI 13. Comparatively, the Huawei P50, Vivo X60 Pro Plus, and Oppo Find X3 Pro could only have 13, nine, and five apps respectively.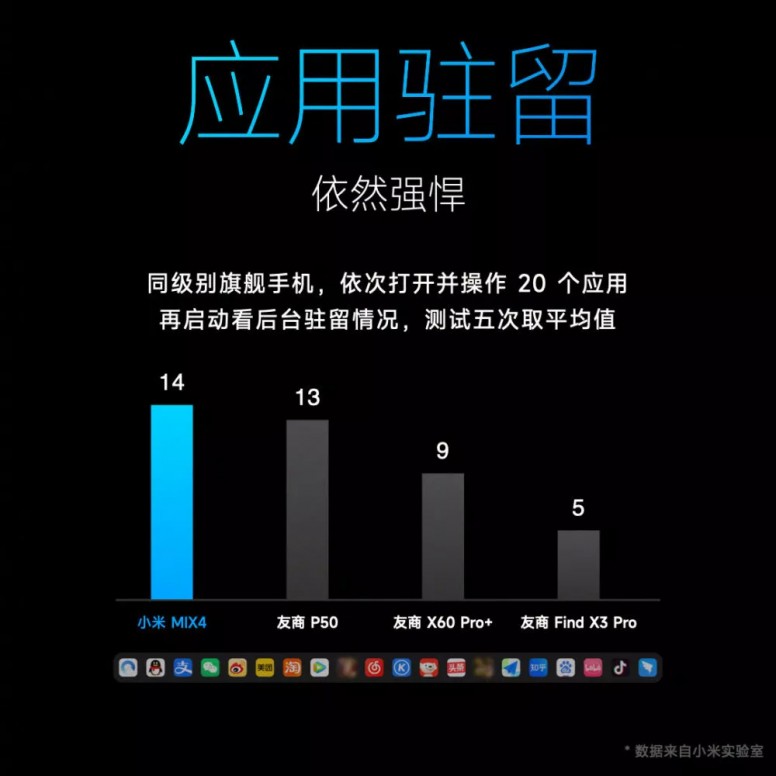 Security enhancements
Security is becoming ever more important in our connected age. Xiaomi understands this and is incorporating quite a few security tweaks within MIUI 13. The company put a big emphasis on face verification, for example. It is enhancing the accuracy of face detection. For example, its software now automatically blocks out torsos to only focus on the face itself. It also gets a more well-rounded look at your face to prevent people from being able to use photographs for tricking the system.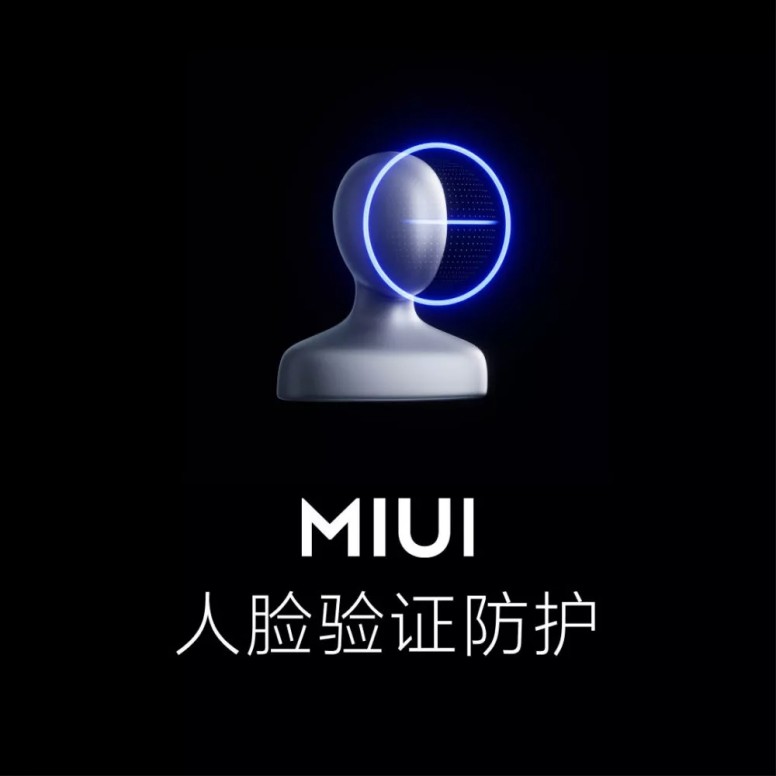 Xiaomi also touted two other new security-centric features of MIUI 13 known as "privacy watermark" and "fraud protection." However, the company didn't elaborate on what these features do exactly. We'll need to wait for more information on what these could be.
MIUI 13: Design
MIUI 13 comes with a slew of design tweaks, most especially towards widgets. In the images below, you can see numerous new widgets: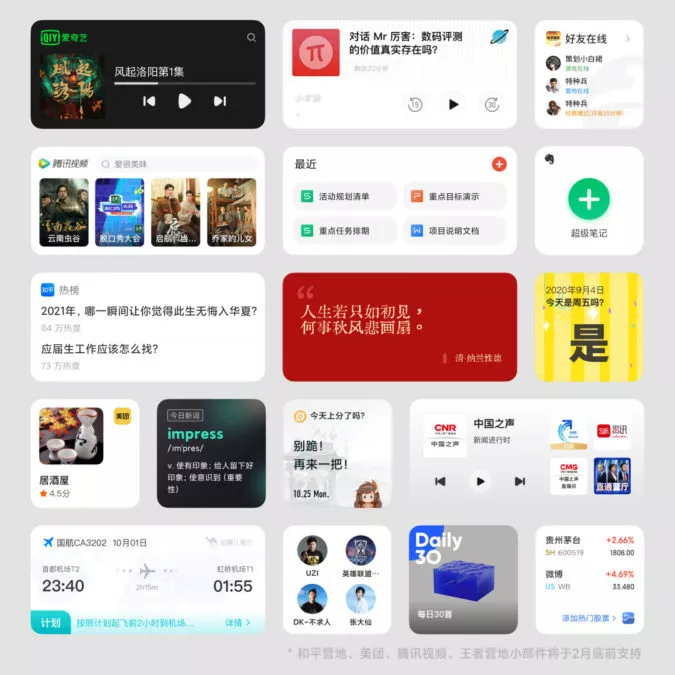 Xiaomi is also using a new font called MiSans. It's a simple and elegant typeface that Xiaomi will eventually provide for free for anyone to use on any platform. There are also nearly 50 new wallpapers available within MIUI 13, including a handful of live "blooming" wallpapers.
Xiaomi MIUI 13 Pad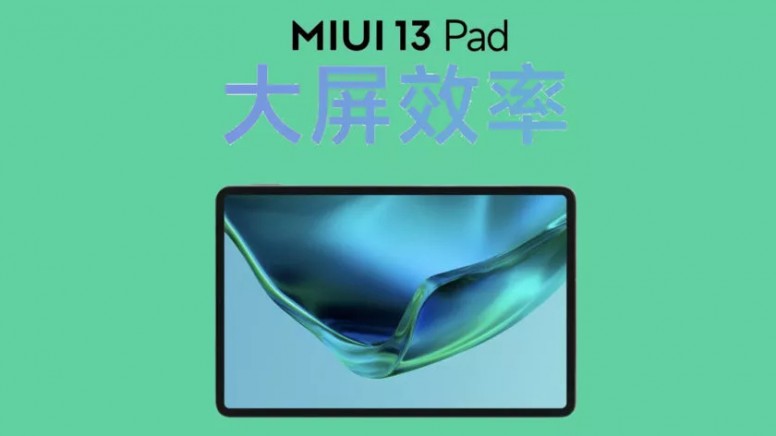 Finally, there's a subtle variation on Xiaomi's new software known as MIUI 13 Pad. This version is geared towards devices with larger displays, including tablets and foldable.
As one would expect, multi-tasking and productivity take center stage here. Xiaomi has incorporated a new shortcut to quickly switch from windowed and full-screen modes, for example. It has also optimized 3,000 popular apps to take better advantage of larger displays. Keyboard shortcuts are also on offer as well as a new global taskbar and better drag-and-drop support. The first tablet to get MIUI 13 Pad will be the Pad 5, which will happen sometime in the first quarter of 2022.
New Full-Frame 49MP Sensor Can Shoot 8K at 120FPS, 4K at 240FPS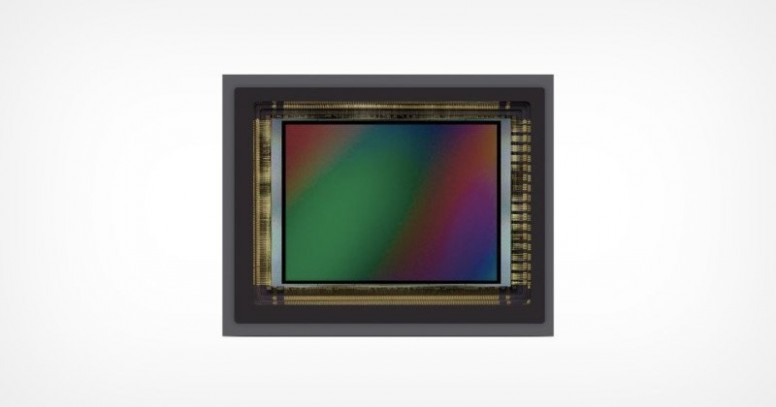 Sensors are the main battleground in the camera industry, and Gpixel's latest appears to be well aware of that fact. The company has created a 49-megapixel, HDR, backside-illuminated, stacked sensor capable of up to 8K at 120 frames per second. Gpixel has been producing sensors for the security and industrial applications space since 2012, but in the last year, it has produced at least three sensors that look extremely promising for the consumer imaging space. In August, the company said it had developed a new global shutter 4/3-inch 10-megapixel sensor that it claims will be capable of shooting 4K video at up to 2,000 frames per second. In September, it launched what is billed as the world's highest-resolution global shutter sensor: 152-megapixels.
More recently, Gpixel announced what it calls a next-generation sensor: a full-frame, backside-illuminated (BSI), a stacked sensor designed specifically for photography and cinematography. While not a global shutter design, that's still an impressive-looking sensor.

The GCINE4349 is the first in what Gpixel says will be a flagship family of sensors and features a 49-megapixel (35.2 x 25.8 mm) full-frame image sensor with 4.3 μm2 BSI pixels. It has a maximum resolution of 8,192 by 6,000 pixels and several readout modes that can support 8K or binned 4K with maximum frame rates of up to 120 frames per second at 8K resolution and up to 240 frames per second at binned 4K resolutions, all with a pixel bit depth of up to 16 bit/pixel interfaced over 64 sub-LVDS channels at 1.2 Gbps/channel.
In full-frame, Gpixel says the sensor provides full 8K DCI widescreen (8,192 pixels), but also supports 2.4:1 8K wide or scope format, 8K open gate, and various other creative imaging formats. The native 8K resolution at its 3:2 aspect ratio allows filmmakers to shoot oversampled in a way that ideally fits a finished 6K or 4K film.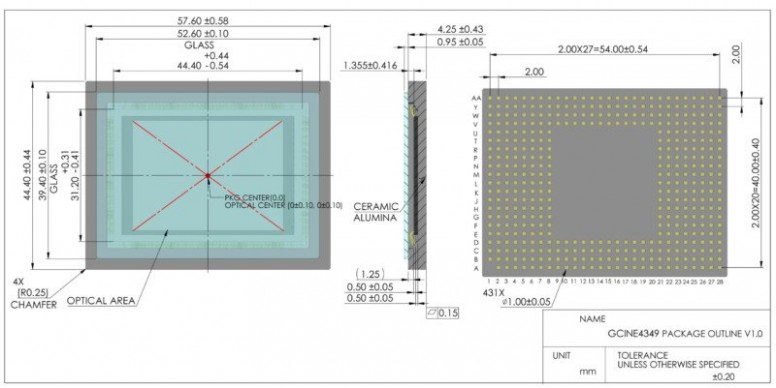 "GCINE4349 is developed using a two-wafer level stacked BSI architecture. The top layer consists of a BSI pixel array with 49M 4.3 um pixels achieving a maximum QE of up to 75% at 525 nm. The bottom digital CMOS layer consists of an array of core cells each including 16-bit ADC blocks and SRAM memory blocks which are used to sum and store up to 4 subsequent sub-frames with seamless exposure, enabling an in-pixel full well charge of up to 160k e- for a dynamic range of 80 dB," Gpixel explains.
The architecture allows for two HDR modes that Gpixel says allow it to achieve excellent image quality in a variety of lighting conditions. The first is a proprietary "Variable Slope High Dynamic Range" method that the company says lets the sensor achieve 110 dB of dynamic range (what it says is "exceptionally high"). The second is a classic dual gain read-out that achieves up to 87 dB of dynamic range. Gpixel also has a dedicated still camera mode with a low noise readout and a dedicated shutter controller.
Gpixel's GCINE4349 looks, on paper, to be one of the more impressive high-resolution, low noise sensors to be developed, but it's unclear who the company intends to sell its product to. Sony and Canon make their own sensors, and Nikon generally works with Sony to produce the sensors in its cameras. Still, hopefully, Gpixel's continued investment in the space will result in continued gains in performance, and perhaps even more impressive capabilities are to come to the next generation of cameras.
We hope you find these articles helpful. If you have suggestions, please let us know in the comments.
See you next month for another exciting monthly talk!
Stay tuned for Mi Global Community!
Rate