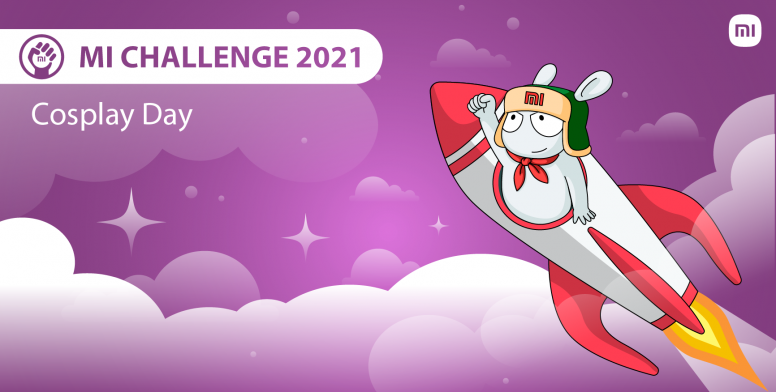 Hello, Mi Fans!
How many costumes do you think our Mi Bunny has? He's still a mod, so a couple of hundred will definitely be typed.
Today, as part of our Mi Challenge, we decided to organize a cosplay competition. Friends, choose your favorite Mi Bunny look, dress up and share funny photos!
Mission:
Make a cosplay of Mi Bunny and take a photo. Post a cosplay photo and a picture of Mi Bunny in the same costume in the comments. The photo must have a watermark with today's date (you can enable it in the camera settings in the "Watermark" section).
Criteria for evaluation:
● 0 points: mission not completed / completed incorrectly / missing watermark
● 0.5 points: substandard cosplay / no Mi Bunny costume / poor photo quality
● 0.5-1.5 points: mission completed