Hello Xiaomi Fans,I hope you all are doing well!
[color=rgba(0, 0, 0, 0.85)]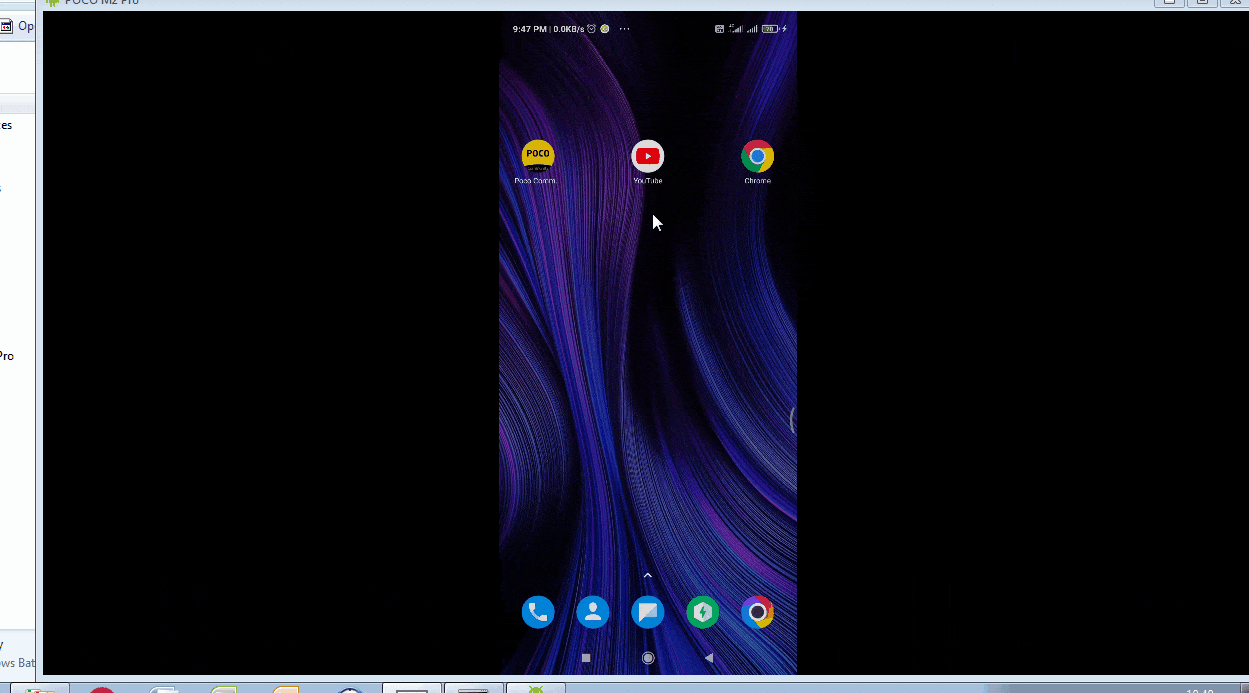 ---

[color=rgba(0, 0, 0, 0.85)]Today, I will guide you to Mirror your Android Phone's Screen to your Windows PC using your phone's charging cable only without any additional software installation.
[color=rgba(0, 0, 0, 0.85)]You will be able to control your phone fully through a PC.

[color=rgba(0, 0, 0, 0.85)]The application we use for this purpose is [color=rgba(0, 0, 0, 0.85)]Scrcpy[color=rgba(0, 0, 0, 0.85)], [color=rgba(0, 0, 0, 0.85)]a small application packed with some command files.
[color=rgba(0, 0, 0, 0.85)]This application sends command from your PC to your Phone over an [color=rgba(0, 0, 0, 0.85)]ADB[color=rgba(0, 0, 0, 0.85)] connection to mirror it.

This process has four parts:

[color=rgba(0, 0, 0, 0.85)]1) Setting up ADB commands on your PC.
2) How to mirror your screen using Scrcpy.
3) Mirroring sound using Sndcpy.
4) Using Commands & Shortcuts. (Optional)

---
PART-1 [ ADB SETUP ]:
[color=rgba(0, 0, 0, 0.85)]
First of all, What is ADB?
Android Debug Bridge (adb) is a versatile command-line tool that lets you communicate with a device.
[color=rgba(0, 0, 0, 0.85)]
To Setup ADB on your Windows PC, follow the steps below:-
1. Download the
ZIP file by clicking here
. (Archive contains both ADB setup and Scrcpy application). Extract the archive files on your preferred location using any
Archive Extractor
even
Windows Explorer
will work fine with this archive.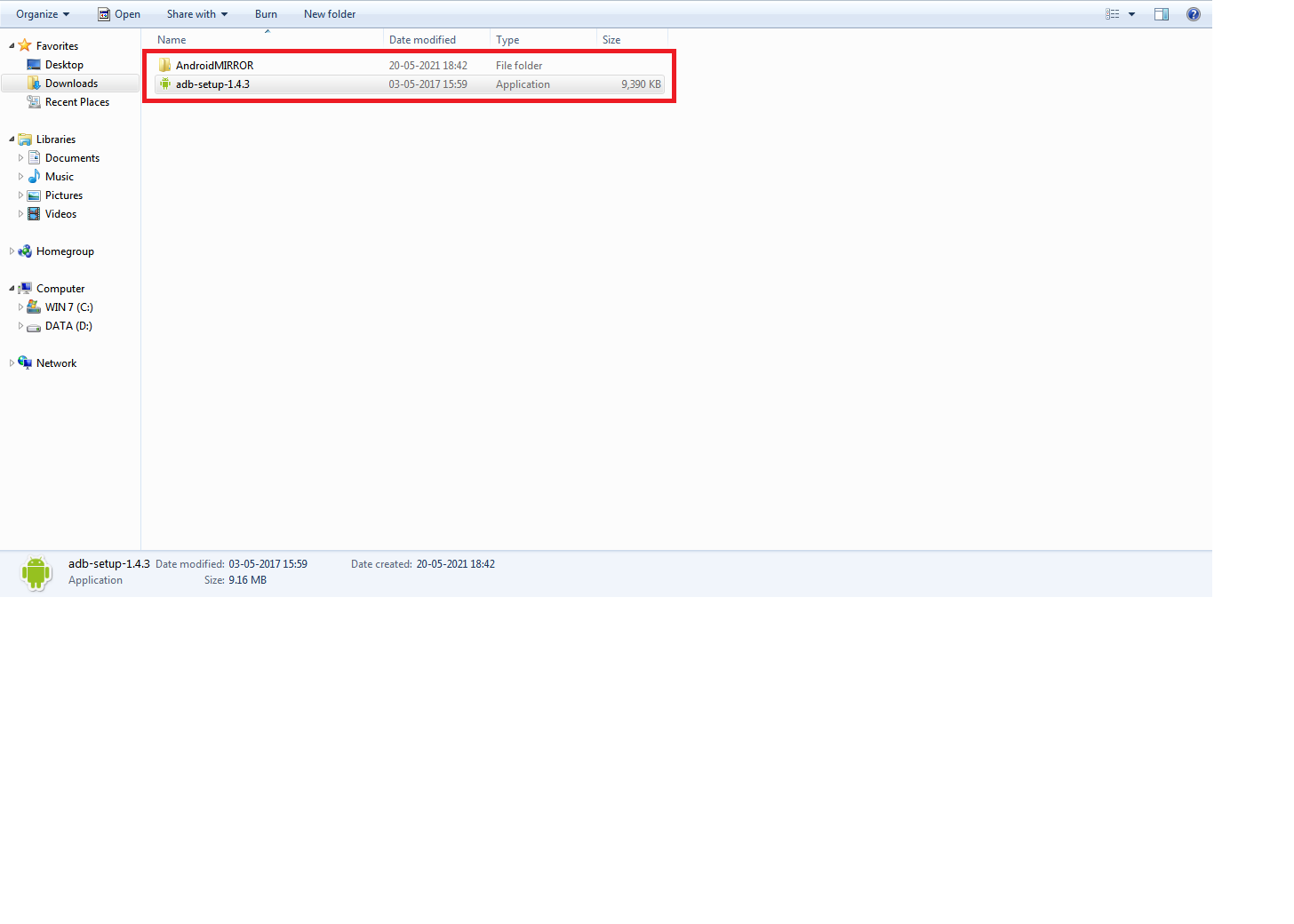 2. Now as I told above, you will see two files. Click on the second one named "
ADB-Setup
" and run it as Administrator. Then it'll ask for the installation of ADB drivers and your phone drivers. Just type "
Y
" without quotes in it and press Enter key.
It'll ask you three times in
CMD
as shown in the screenshot below (first for ADB, then whether for all users in PC & for installation of phone drivers), just answer with "
Y
" thrice and complete the remaining installation as required.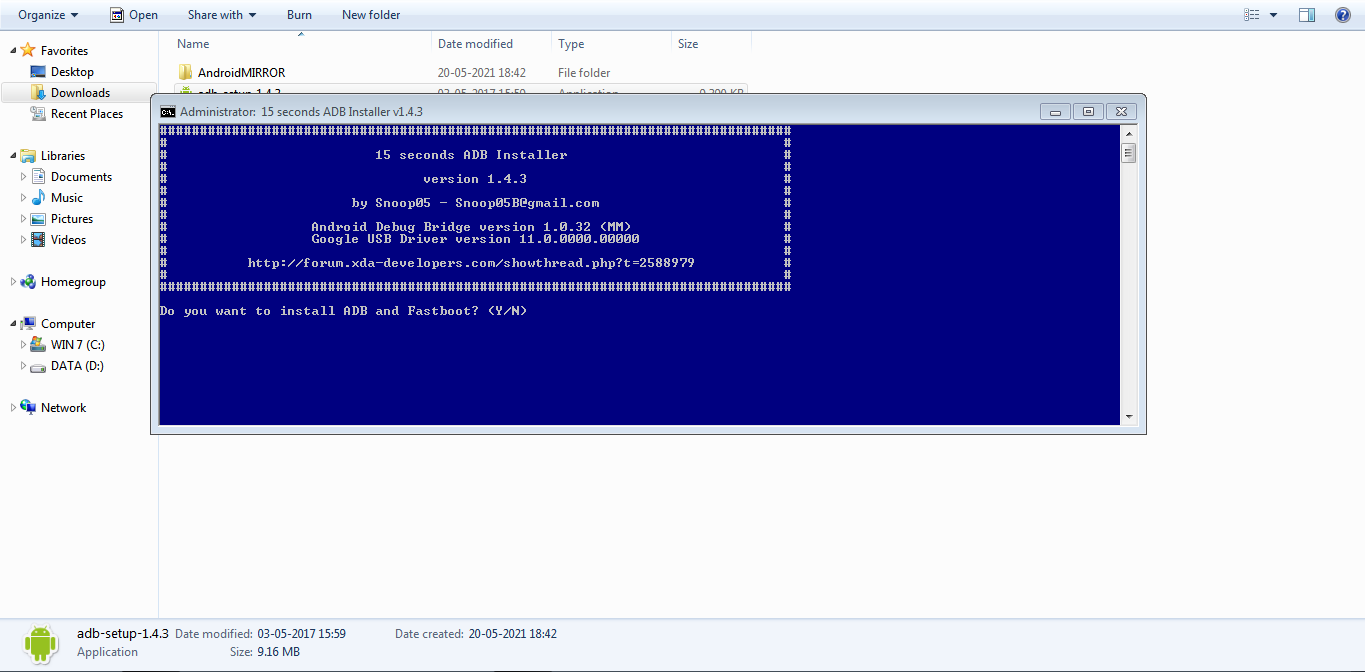 (It will automatically guide you for the remaining steps of installation).
Enable ADB commands on your Phone, follow the steps below:-
1. Open your Phone's Settings and go to About Phone. Now click on the
MIUI
version 7-8 times as shown in the screenshot below to enable the Developer options. (Skip, if already enabled).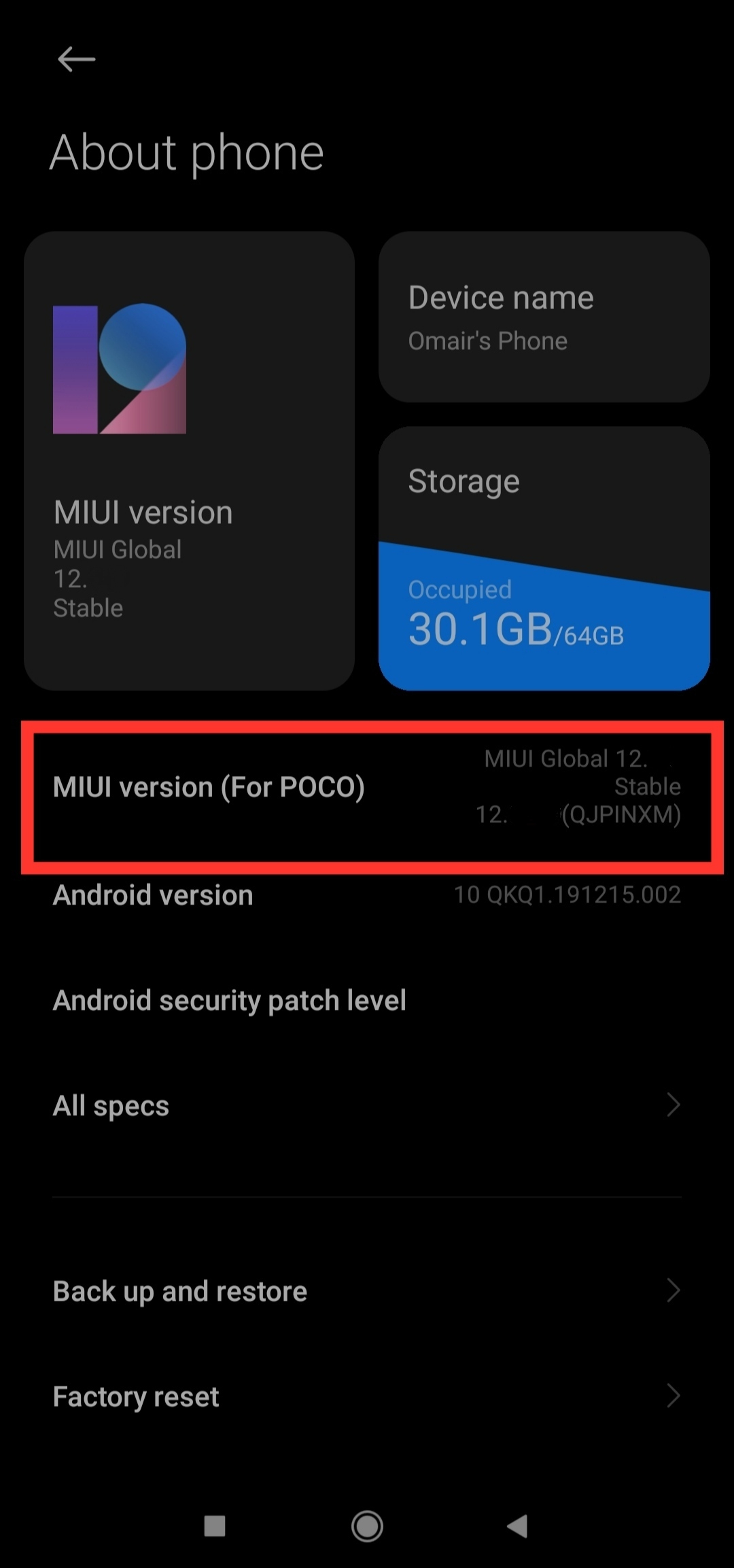 2. Go to Developers options located at Settings-Additional Settings-Developer options. Now find Debugging heading and enable the first three options as shown below.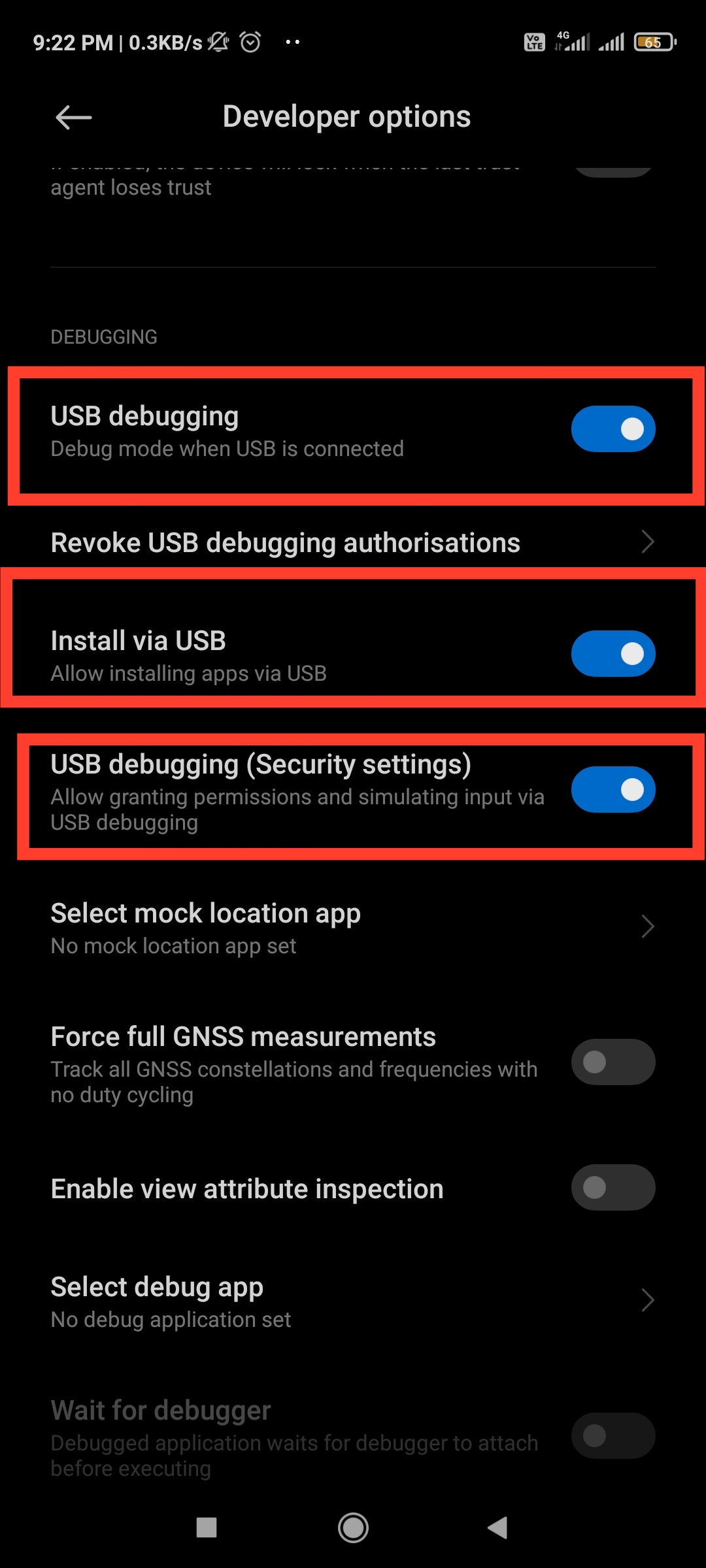 It will ask for confirmation several times, just accept them as shown below especially for the third option.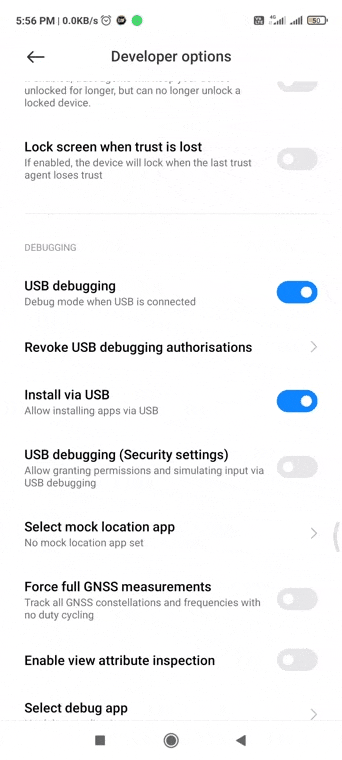 *Now ADB Setup on both PC and Phone has been finished and will not be required to do again unless you revert them on your PC or Phone.
---
PART-2 [ Mirroring Screen using
Scrcpy
]:
[color=rgba(0, 0, 0, 0.85)]
Every time, confirm whether ADB options are still enabled on your phone or not since the Security application usually disables them, and mirroring will not work unless ADB isn't enabled on your devices.
To start using Scrcpy, follow the steps below:-
1. Move back to the folder where you extracted the files you downloaded in PART-1 at the first step.
2. Now open the first folder named "
AndroidMIRROR
" and then you will find two folders there as shown below.

The first folder "
Scrcpy
" will be used to Mirror the Screen and the second folder "
Sndcpy
" will be used for the Sound Mirror of your Android device.
3. Set USB Configuration in your phone to "
File Transfer
" on your phone. (IMPORTANT)
It'll ask for ADB Permissions for the only and first time on each device. Just tick "Always allow from this device" and click on "OK" as shown below.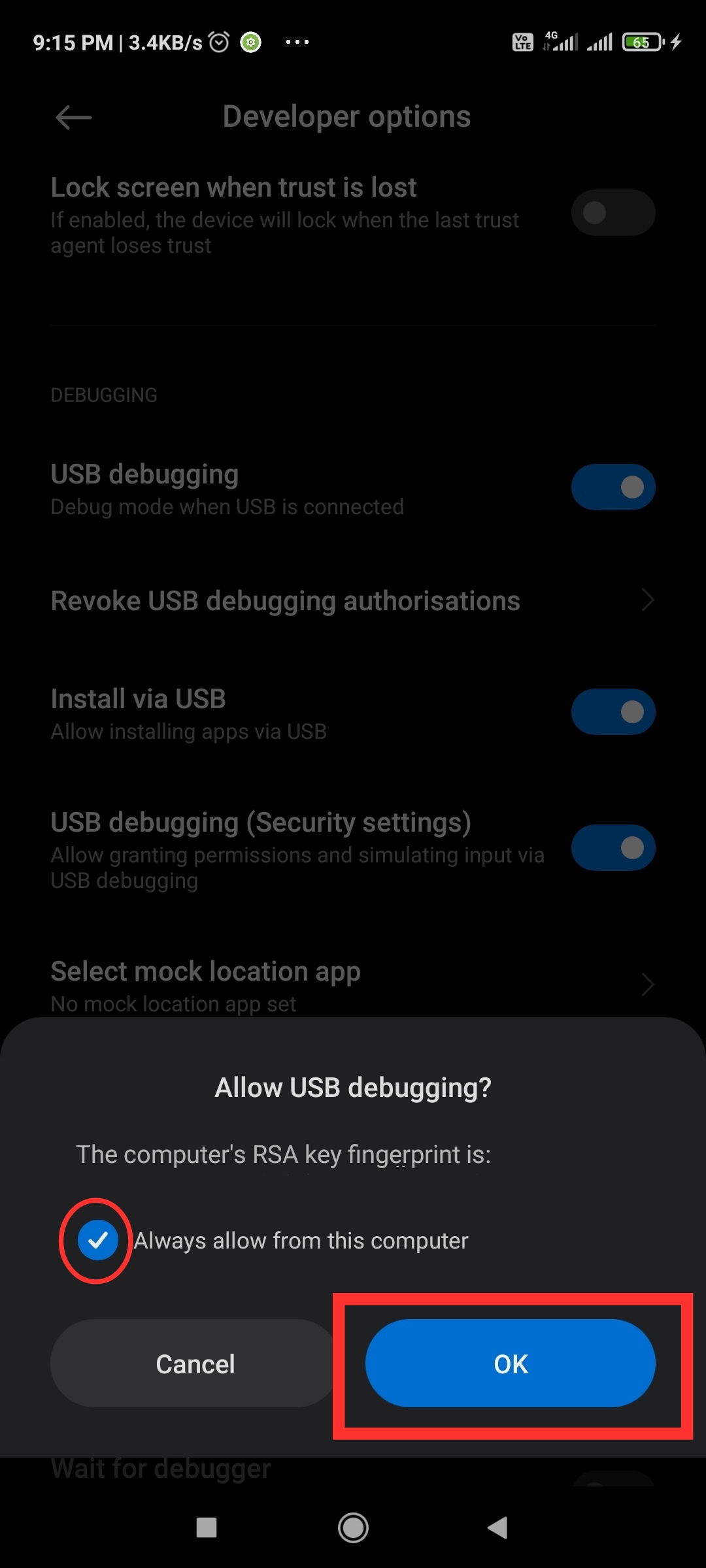 4. Now, to start Screen Mirroring, open the first folder and launch either
Scrcpy.exe
(fast/less lag) file or
Scrcpy.bat
(high quality/little lag possible) file as shown below.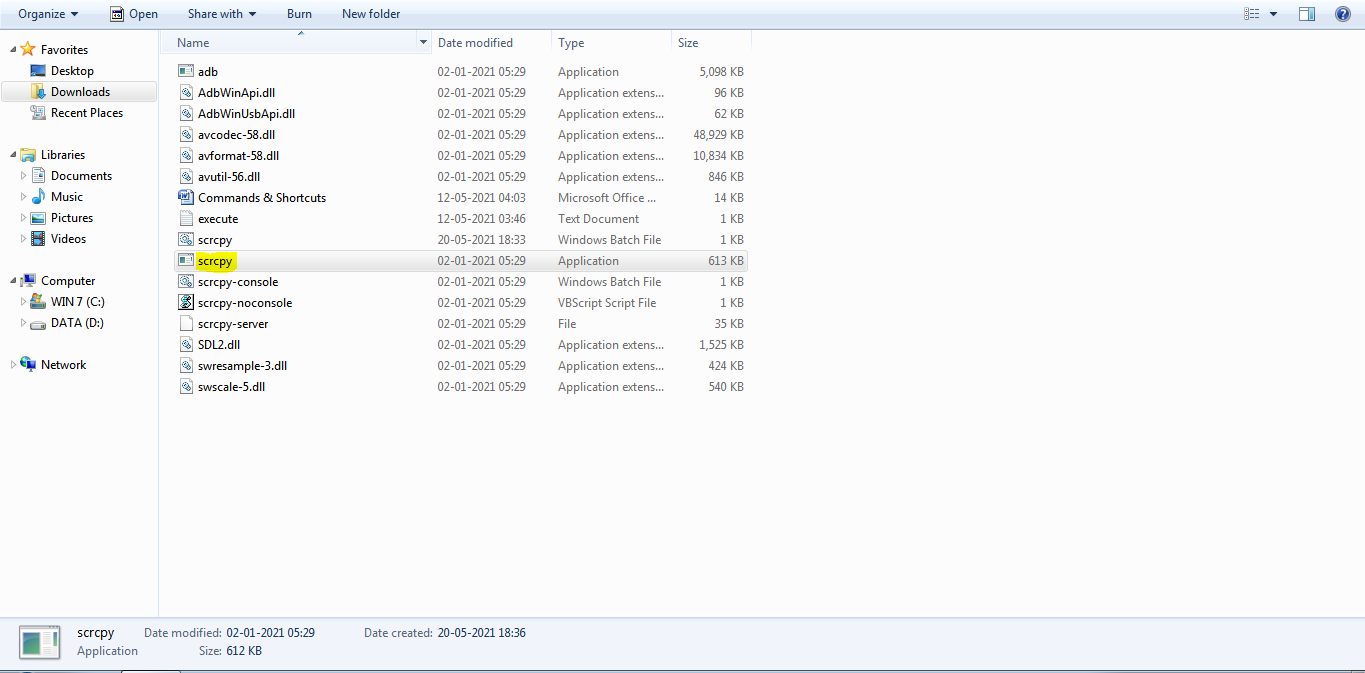 5. In less than two seconds, you will see your Android Screen Mirroring on your PC, and then immediately you can start using it like below. (You can trigger Notifications using the shortcut key
ALT+N & ALT+P
to trigger the Power button)
See some more examples below!
[color=rgba(0, 0, 0, 0.85)]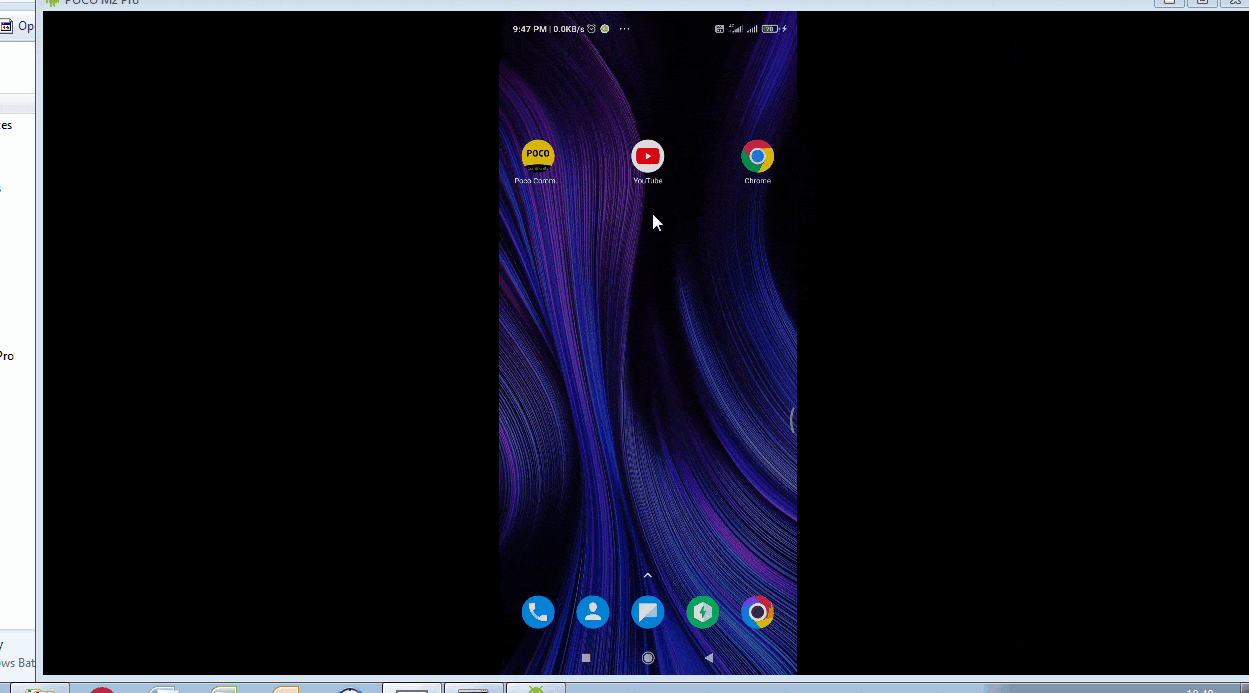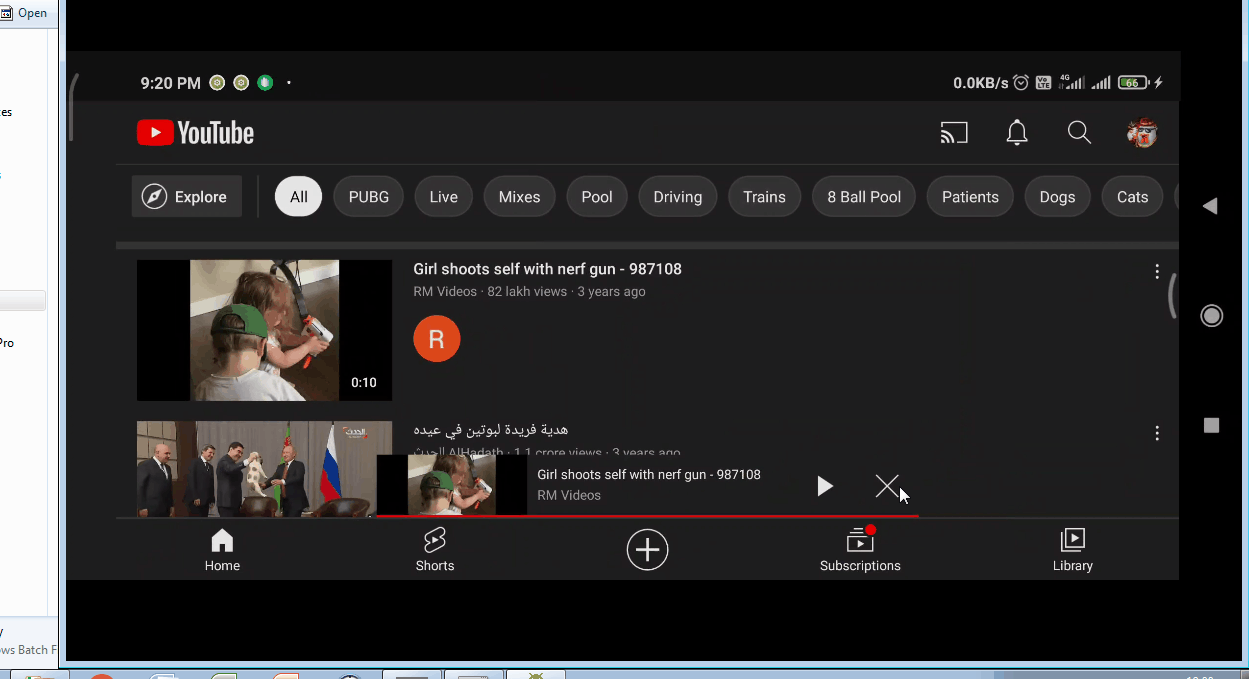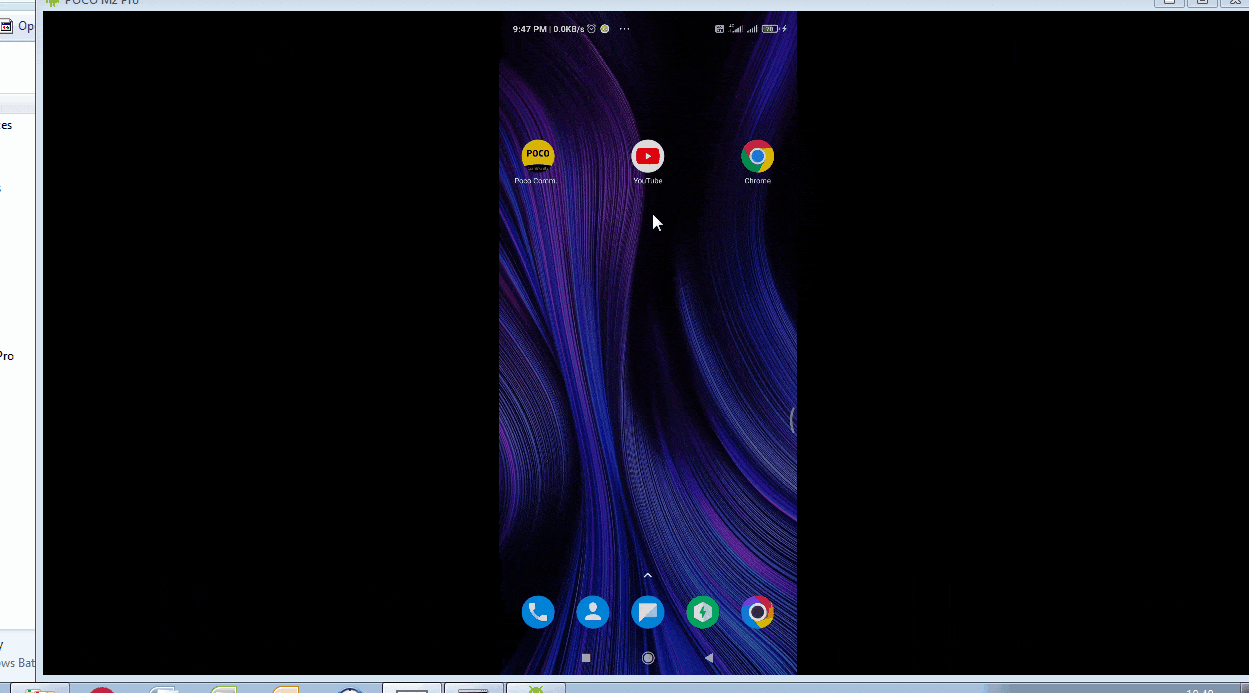 PART-3 [ Mirroring Sounds using
Sndcpy
]:
[color=rgba(0, 0, 0, 0.85)]Now, for mirroring the sounds and screen mirroring, you will need to run the S
ndcpy
application and
Scrcpy
to get sounds from your phone to your PC speakers.
To Mirror Sounds along with Screen Mirroring, follow the below steps:-
1. Make sure!
VLC Media Player
is installed on your PC. (IMPORTANT)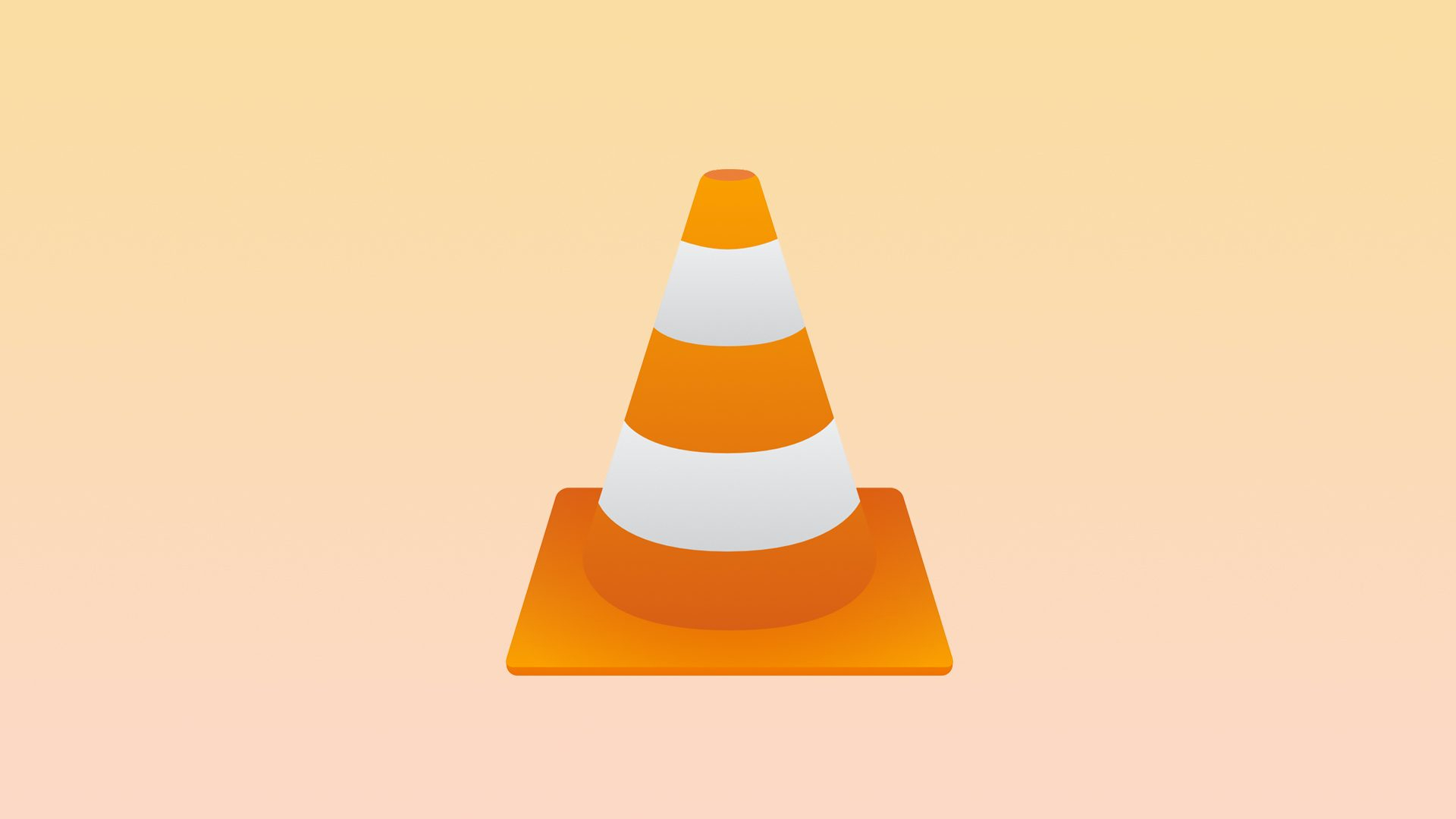 If not installed,
Download the latest version from here
and install it!
2. Let Screen Mirroring (
Scrcpy
) window running in the background and navigate back to the
AndroidMIRROR
folder you extracted before and open the
Sndcpy
folder.
3. Here, open
Sndcpy.bat
shown below.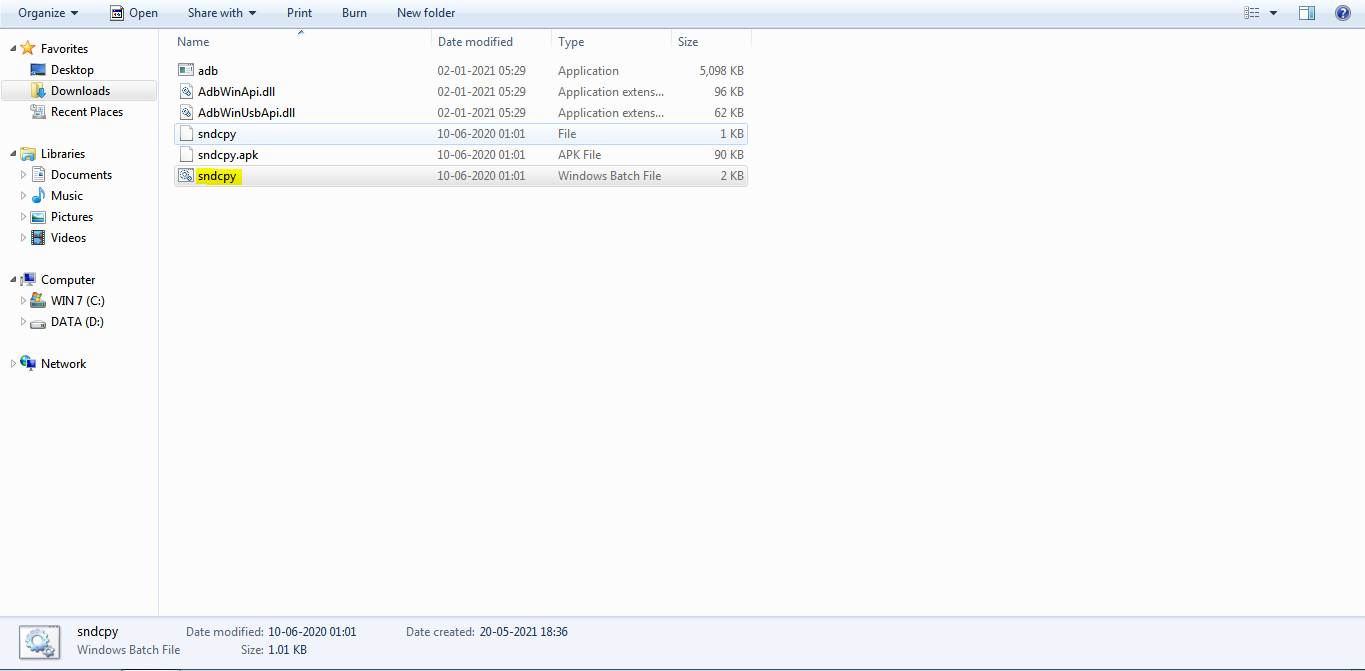 4. For the first time, it will ask for confirmation in
CMD
to install the
Sndcpy
APP on your phone. Keep your phone unlock during this and click Install ASAP you see it. (See below screenshots).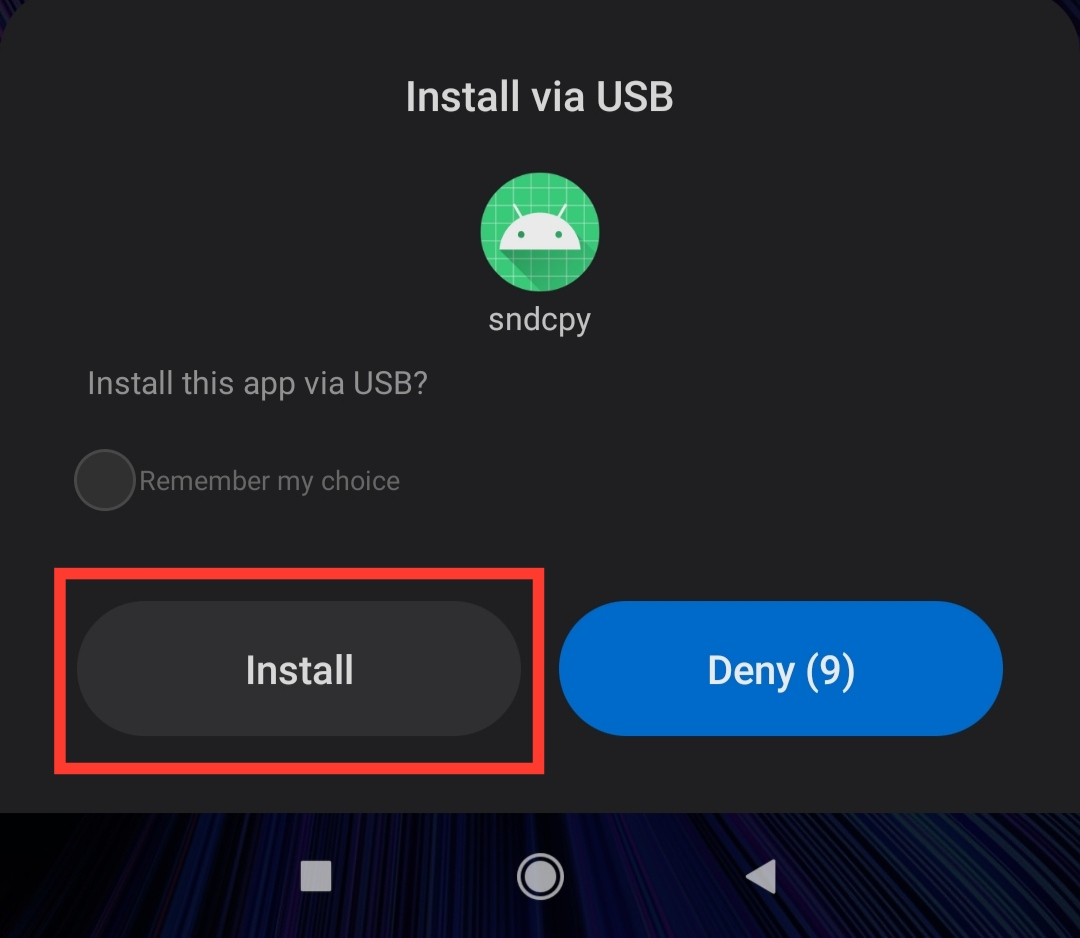 5. Then it'll show a message in
CMD
to ask for "Audio Capture" permission on your phone, allow it!

6. After granting the permission on your phone, hit the
Enter
key at
CMD
Window and the Sounds will start coming from your PC speakers along with the Screen Mirroring.
**After when you are finished, you can disable the ADB options in your phone if you want to & can uninstall the "Sndcpy" application normally as you do for others app. See below!
[color=rgba(0, 0, 0, 0.85)]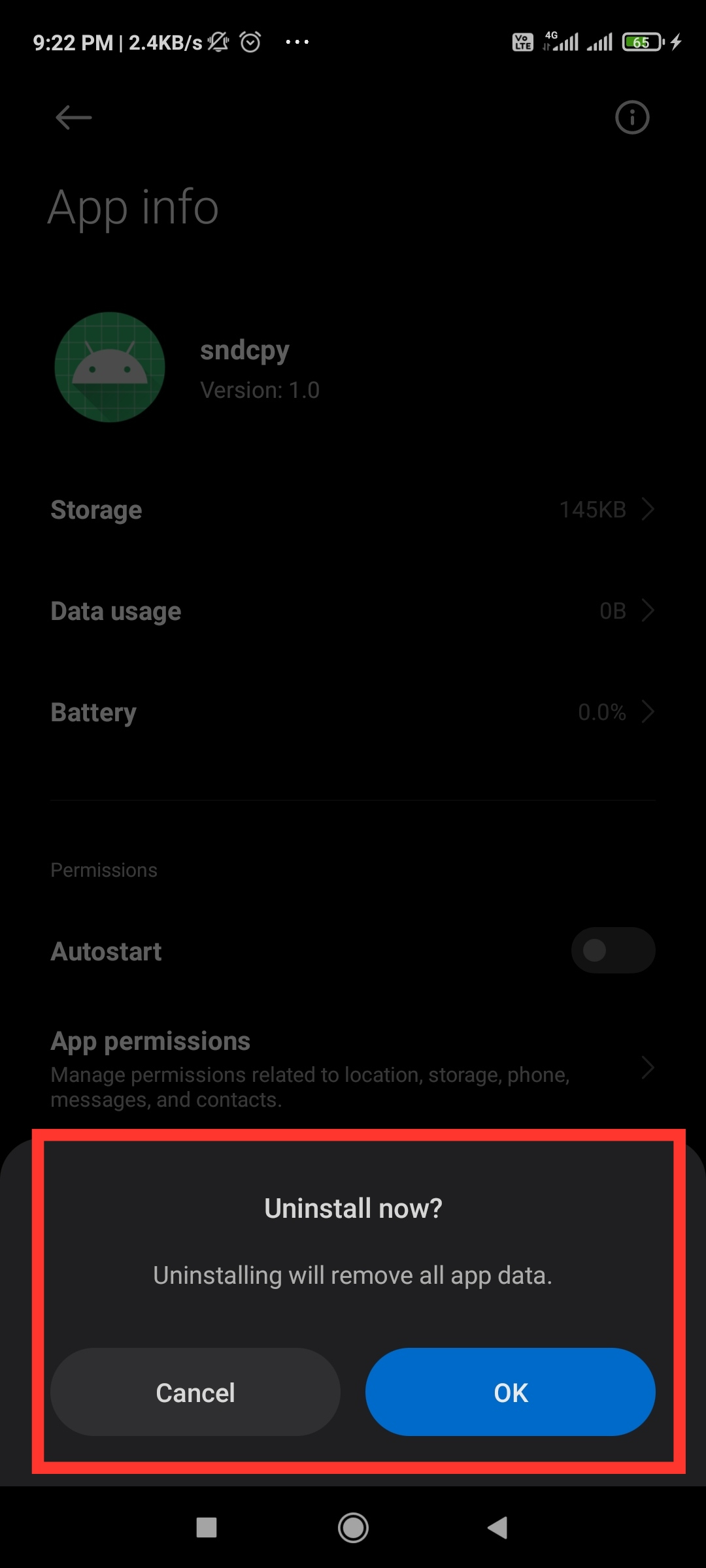 Please Note:
Sndcpy
may only forward audio from apps that do not prevent audio capture. The rules are detailed in
§capture policy
---
PART-4 [ Commands & Shortcuts for
Sndcpy
]:
[color=rgba(0, 0, 0, 0.85)]
Some Commands can be used to configure this application to limit resolution, bitrate, enable touch dots, etc.
Some shortcuts enable full-screen window, toggle power button, turn the screen off for the only phone (best feature in shortcuts), etc.
All
Commands and Shortcuts
are provided in the document file located in the
Scrcpy
folder. (can be opened through
MS Office
).
See the 7th file of the
Sndcpy
folder in the screenshot below.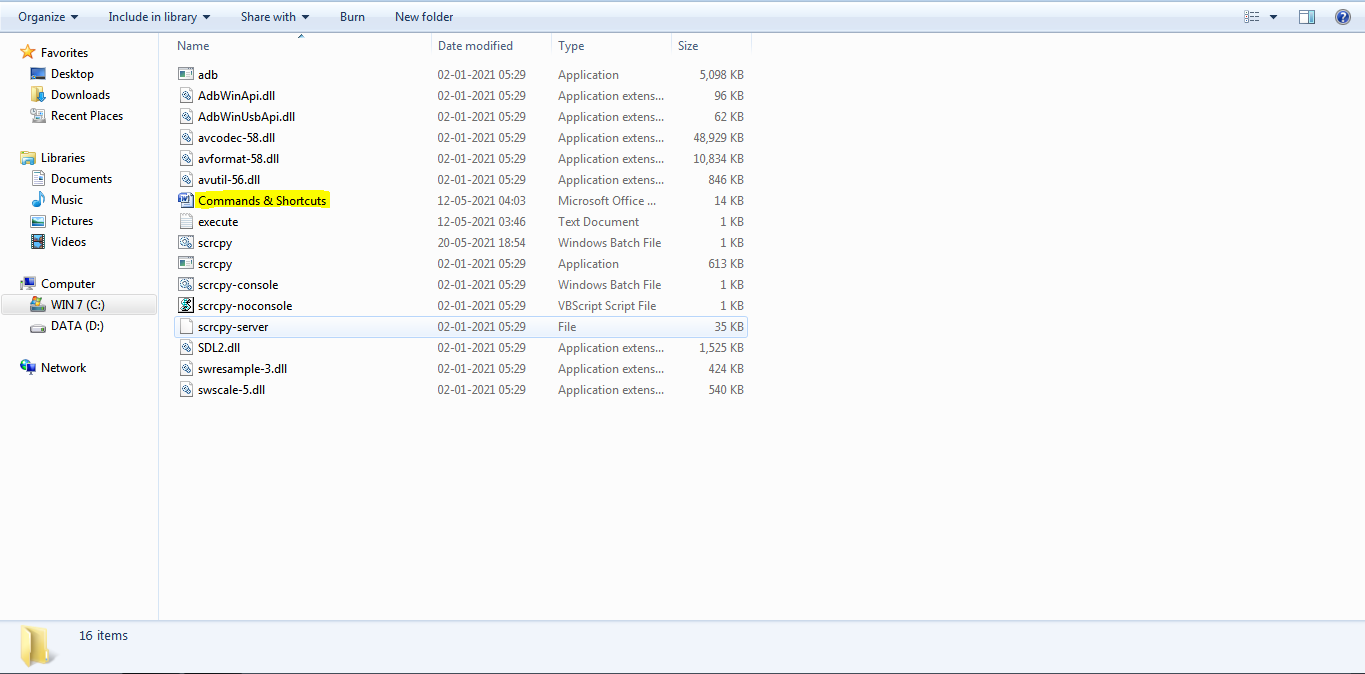 To use Commands in
Scrcpy
, follow the steps:-
1. Go to the
Scrcpy
folder and right-click on the Scrcpy.bat file shown below.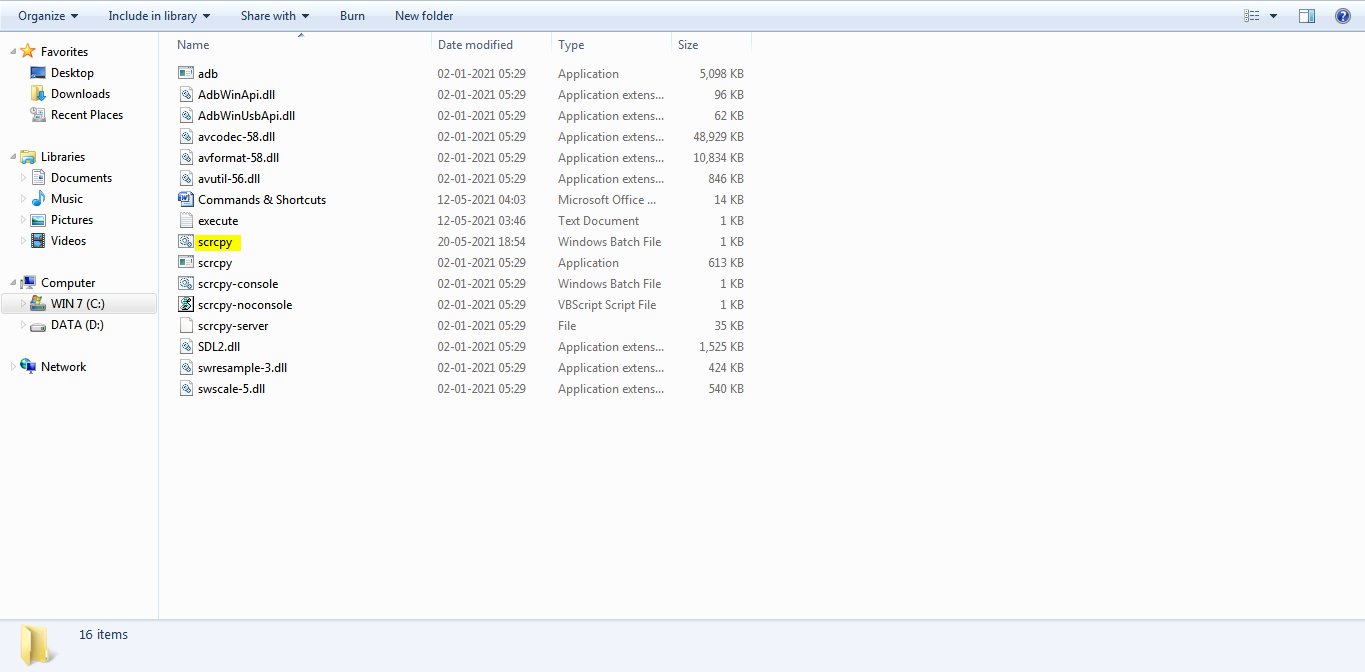 2. Click on Edit and the file will be opened in a notepad file.
3. Now you will see some pre-written commands there. You can change these commands as needed.
In this file, the first command is for bitrate, second for resolution, and others are for just some tweaks and presentation.
4. You can enter many commands by yourself in the way shown below.
In my case, I will write three commands. (For resolution, For bitrate & For full phone screen).
scrcpy --bit-rate 10M --max-size 3840 --full-screen
*Note: Scrcpy must be written before the commands.
[color=rgba(0, 0, 0, 0.85)]
•Here, 10M defines 10MB of bitrate.
•3840 defines max. width in resolution.
•Full-screen sets the phone window to full screen like a game window as soon as you start the application.
**
NOTE
: Full list of commands available in the Sndcpy folder.
5. You can also write only some commands which you want to apply.
6. After writing the commands, press
CTRL+S
on your keyboard to save the file.
7. Now launch the
Scrcpy.bat
file to mirror your Android phone with your applied custom commands.
To use Shortcuts in Scrcpy, follow the steps:
1. Launch
Scrcpy
normally as you do.
2. While using, press the assigned shortcut keys on your keyboard to use them.
3. Some shortcuts are mentioned below.
ALT+P = to press power button on your phone.
ALT+F = to switch to full screen window.
ALT+R = to change phone's orientation.
Single Right Click = to press back navigation button.
**NOTE: Full list of shortcuts available in the document as mentioned before.
You may see MOD instead of ALT in shortcuts in the document file. ALTKey is same as MOD key.
---
Additional Comments:
This application is itself very easy and useful but still, if you're having any trouble or difficulty, make sure to verify each and every thing correctly.
But if you still face problems, comment below, I'll help you out!

NOTE: The files (ADB & Mirror files) aren't my project works, I don't own them and these files are the original work of the source uploaders. All credit goes to them!
Below, I've attached the links to the original file uploaders.

ADB:ADB, Fastboot Drivers - 15 seconds ADB Installer [Github]
Scrcpy: Genymobile/ Scrcpy[Github]
Sndcpy: Rom1v/Sndcpy[Github]

---
I hope this article would be informative for you. If it is, leave a like to show your support & don't forget to share your feedback in the comments section below!
---
[color=rgba(0, 0, 0, 0.85)]


[color=rgba(0, 0, 0, 0.85)]Regards,

OMAIR IRFAN