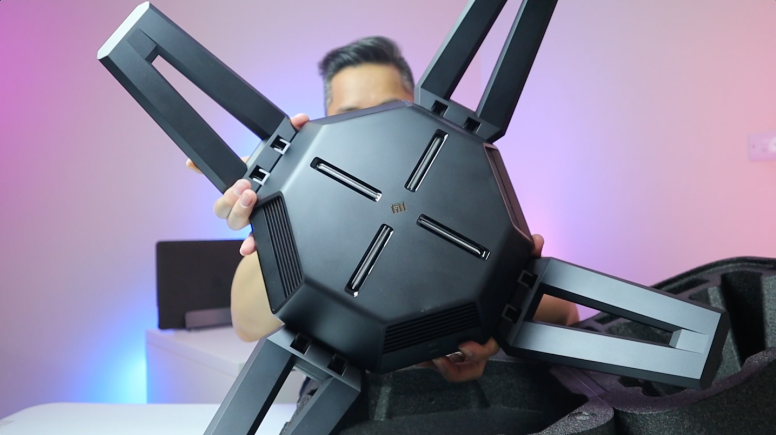 What's up xiaomi fans!




I am here to talk about the Mi Router AX9000, Xiaomi's latest gaming router with Tri-band wifi 6.

Let's begin by what we can see inside the box.

Inside the box

Mi Router AX9000 ×1
Instruction Manual ×1
Power adapter ×1
Network cable ×1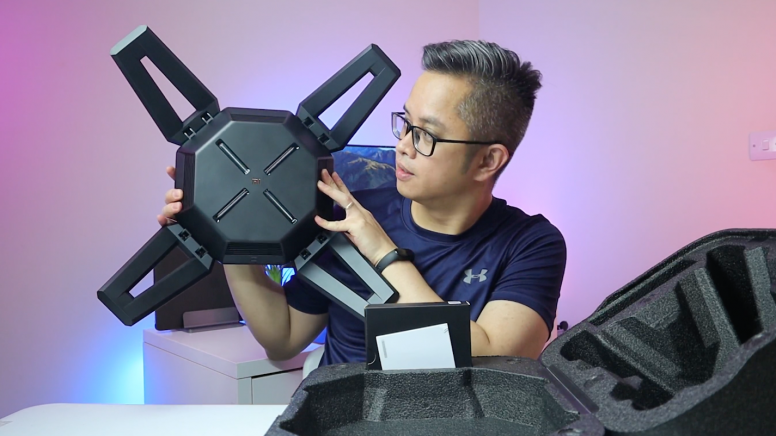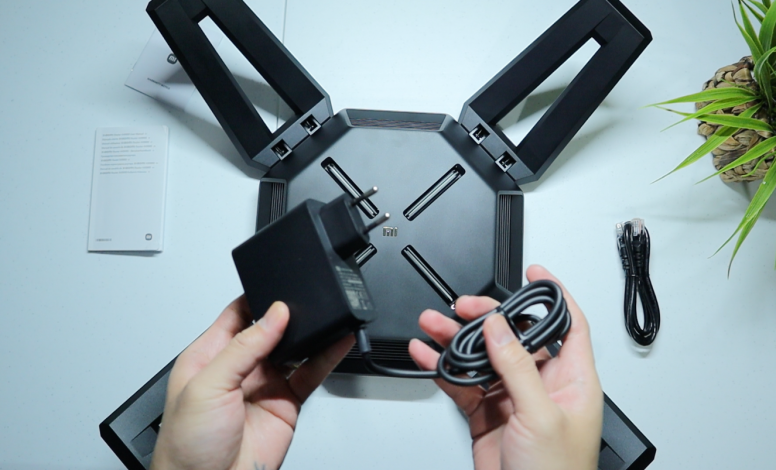 Before I set this up let's take a quick look on its specs.

Hardware configuration

ProcessorQualcomm® IPQ8072 quad-core A53 2.2GHz CPU

Network processing unitDual core 1.7GHz NPU

Memory1GB

2.4G Wi-Fi

4×4 (supports up to IEEE 802.11ax protocol, the theoretical maximum rate is 1148Mbps)

5GHz-1 Wi-Fi

4×4 (supports up to IEEE 802.11ax protocol, the theoretical maximum rate is 4804Mbps)

5GHz-2 Wi-Fi

4×4 (supports up to IEEE 802.11ax protocol, theoretical maximum rate is 2402Mbps)

Antennas: External high gain antenna + internal AIoT antenna

Heat dissipation Active cooling

Total ports

10/100/1000/2500Mbps adaptive WAN/LAN port (Auto MDI/MDIX) ×1 10/100/1000Mbps adaptive WAN/LAN port (Auto MDI/MDIX) ×1 10/100/1000Mbps adaptive LAN ports (Auto MDI/MDIX)" ×3

Protocol standardsIEEE 802.11a/b/g/n/ac/ax,IEEE 802.3/3u/3ab

Wireless specifications
Tri-band2.4GHz, 5GHz-1 and 5GHz-2

Modulation - 11b - 11a/g - 11n - 11ac - 11ax

Software specifications

Operating systemMiWiFi ROM, a smart router operating system based on OpenWRT

WiFi Encryption

WPA-PSK/WPA2-PSK/WPA3-SAE encryption, Wireless access control (black and white list), SSID hidden

Management applicationsSupports Web, Android, iOS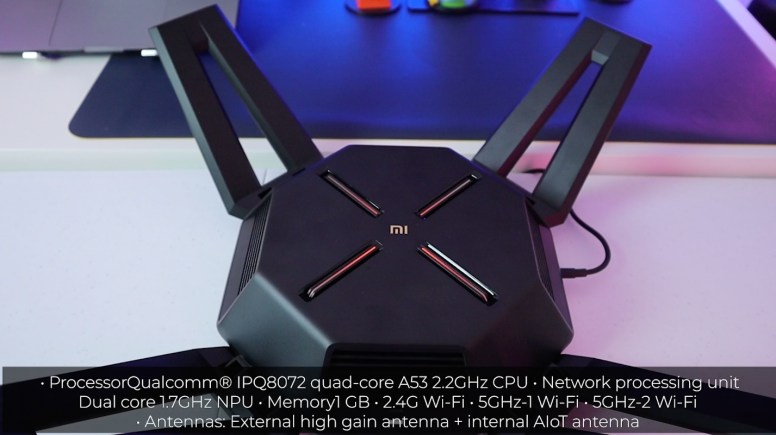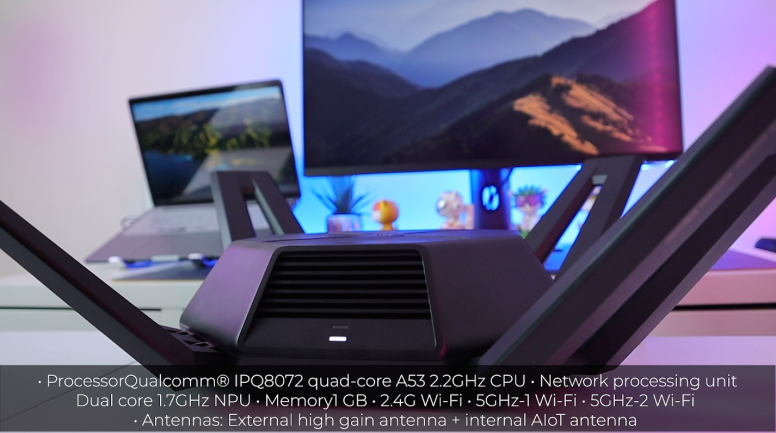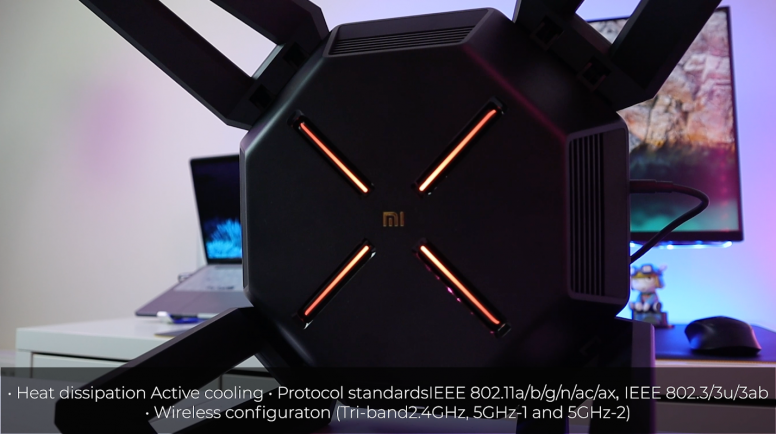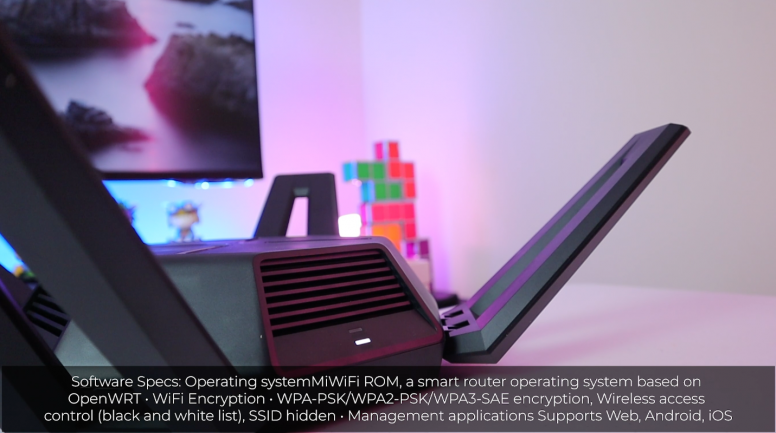 Let's take a closer look on the design.

Again the size is massive so you might need a dedicated table or cupboard for this router. Length is 27m × width 27m × hbeight 17.4m It weighs 2kg - 2,050g.

It has 4 visible antennas but 12 high gain antennas. Each antenna group contains three high-gain antennas, one 2.4GHz, and two 5GHz antennas, to provide wider signal coverage.

2.5Gbps gaming ethernet port
Wired devices can also enjoy gaming-grade high-speed networks.

It has a USB 3.0 high speed port
Connect to a hard disk, change the high-speed family private cloud disk in seconds, supports SAMBA agreement, smartphones, TVs and PCs

RGD LED lights that you can Customize for game lighting effects X-shaped light with 16 million colors so that you can choose your favorite color. It also supports five light effect modes such as Breathing, Rainbow, and Starry sky.

And below the router it has an Air duct with professional thermal simulation design, ultra-quiet fan that automatically adjust the fan speed according to the temperature. The fan stays quiet at night and efficiently heat dissipation during heavy use to ensure stable performance.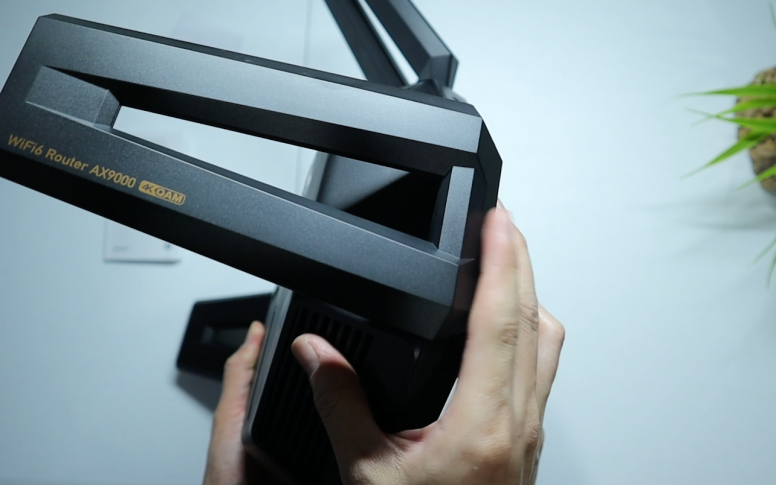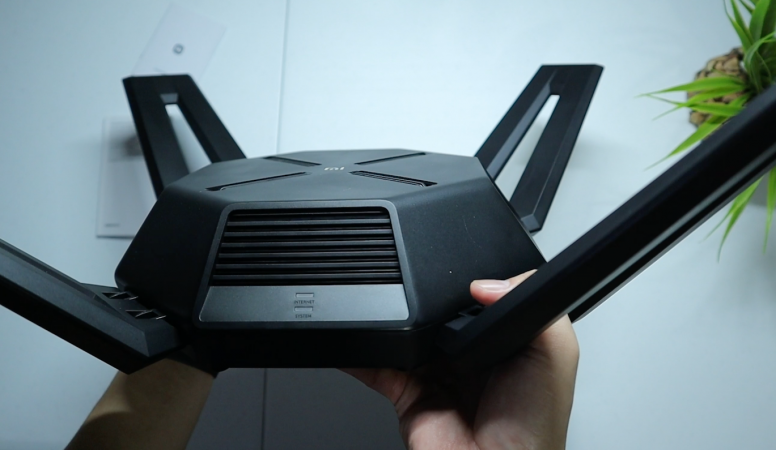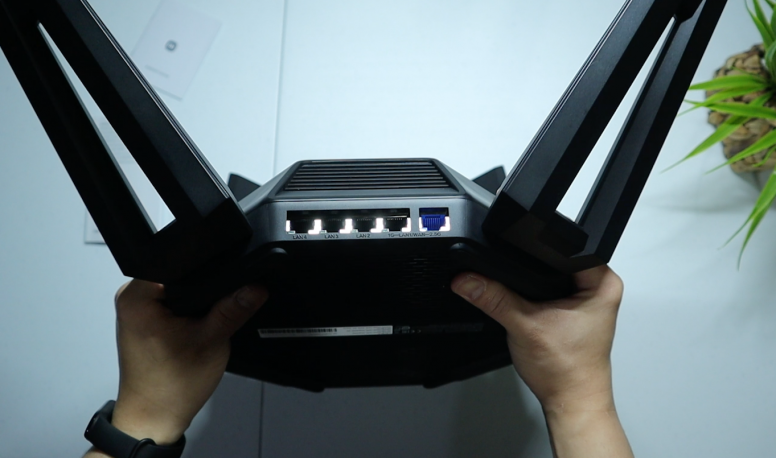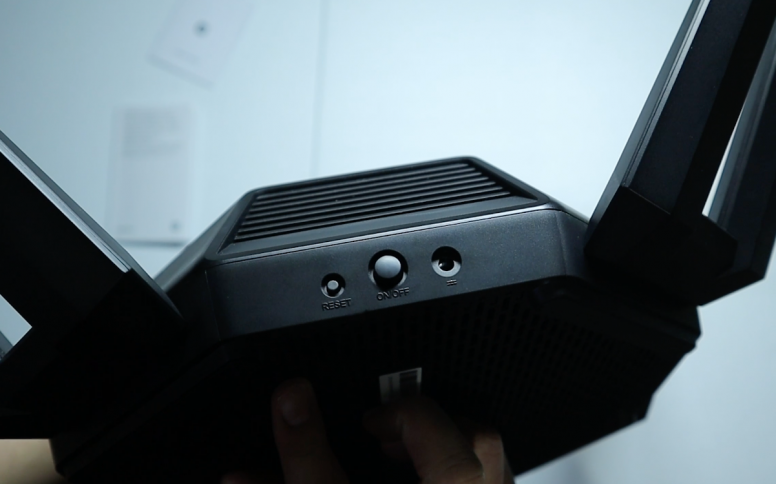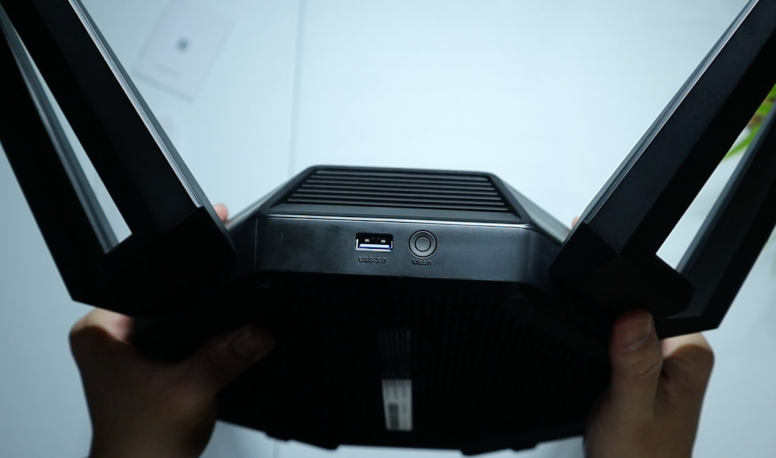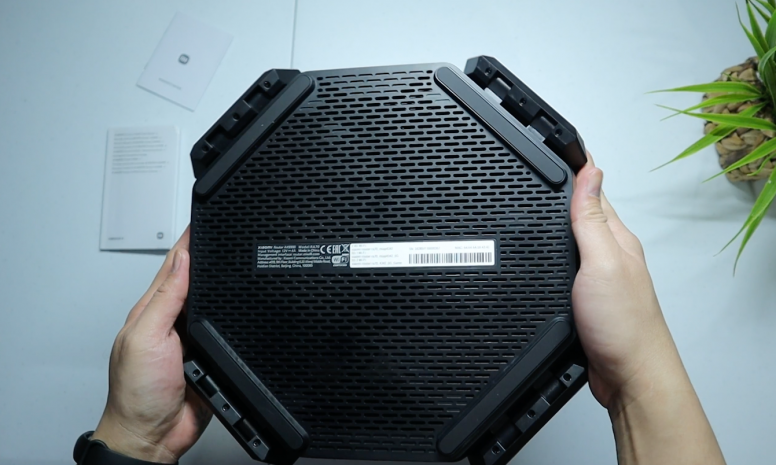 Other features

It has an easy connect function if you want to build a smart home network.
Tri-band Mesh networkingOne-click configuration of the Mesh network, exclusive backhaul frequency band, no speed loss in networking*.
Beamforming - Automatic detection of device location, directional enhancement of signal, wider coverage
BSS Coloring Algorithm optimization to reduce interference between different WiFi networks
WPA3 - A new generation of secure encryption protocol, guarding home network security
IPv6 - Larger address space, higher forwarding efficiency and security
And this router has undergone rigorous testing with Xiaomi's gold medal quality
It uses Xiaomi Home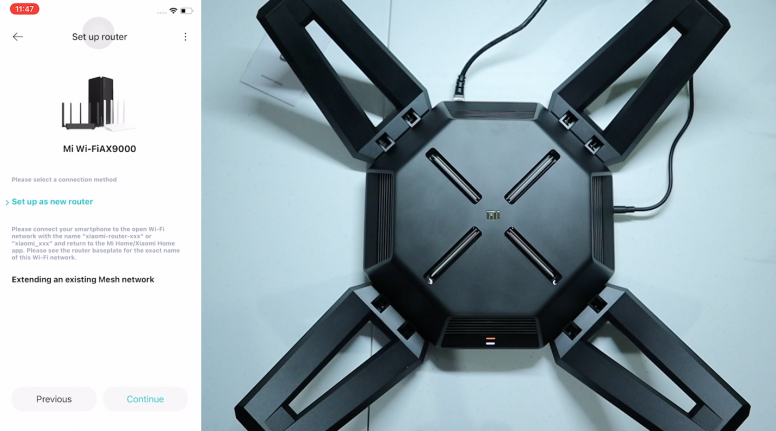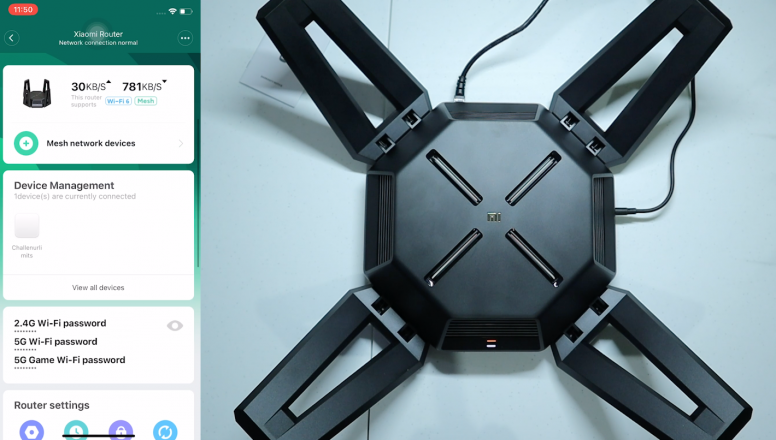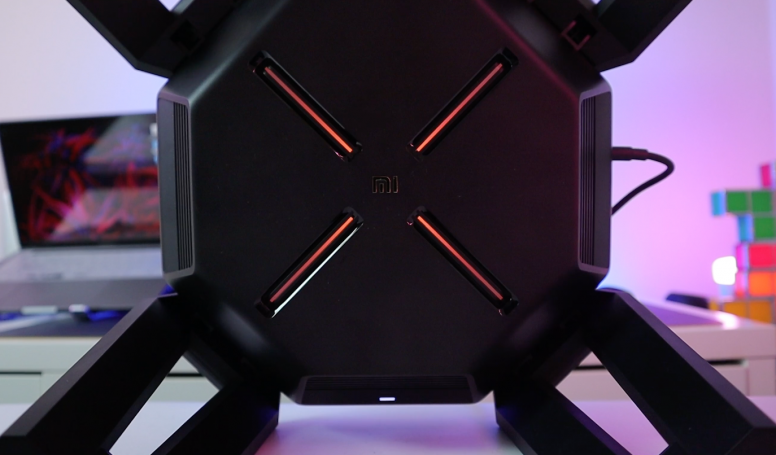 What do you think?
You can watch full review video below.