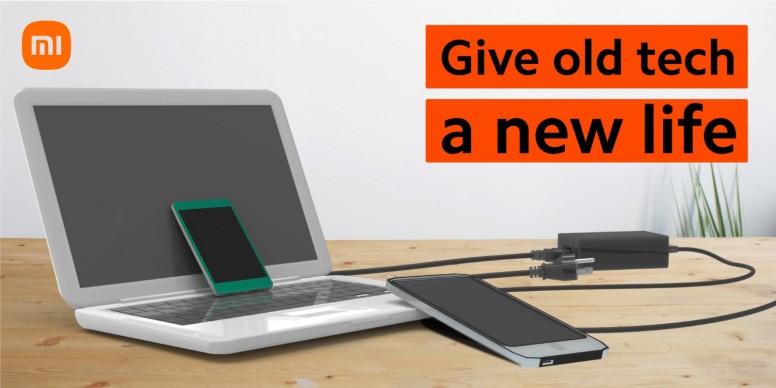 Hi folks!
You might remember a post from Tor a couple of months back, regarding World Environment Day, where he touched on the importance of the current state of our planet, and what we can do to help make it better.

We have also talked about saving water on a thread a month ago, for World Water Week, which once again, is linked to the crucial subject of saving our natural resources, which is also connected to the Environment.

As you know, there is a lot we can do to help and do our part, and as you are aware, the electronic waste at the moment is massive, with landfills full with old computers, mobile phones, various electronic parts and cables etc.

So what can you do when you want to get rid of a mobile phone, tablet, or computer?

1. Sell It - Websites like CeX offer cash for your electronics or a bigger amount, should you decide to take a voucher instead to spend in-store, which you can use to fund your next gadget, doing the whole testing and wiping your data securely.
If you want to do it yourself, you can as well sell it on websites like eBay and set your own target price (make sure you wipe all your date securely first)!

2. Repair it - Unfortunately a common misconception nowadays is that it would be cheaper to buy a new device, rather than fixing it. Sometimes it might indeed be the case (a shattered LED TV screen can be very costly), but many times, the price for fixing small components can be surprisingly low. Always check if the fault is covered by the warranty (if applicable) and if you feel adventurous, you can try to repair it yourself or ask an expert friend to help you out!

3. Donate it - Sometimes we think that an old phone or tablet, with no updates for the past 3 years, is not good to anyone. You have checked eBay, CeX and other websites and you can barely get anything for the device. Good news is that a lot of charities would love to take the device off your hands, as they can be used to numerous ends.
Schools in Africa, for example, often take these devices to introduce their students to new technologies, as they don't have the money to purchase it themselves. You also have charities like Water Aid which raise money from your outdated devices to fund clean and potable water in third world countries.


These are all good options; however I'll be honest with you. I am an absolute hoarder of electronics and like to keep them "just in case", which means many times they end up in a drawer. If you are like me, you will have a really hard time letting it go :P
As well, we might even be emotionally attached in a way (ie first Xiaomi phone, first flagship, "longest/best phone I ever had").



So, can we rescue our devices out of our drawers and give them a new life? Absolutely! But what can we do with them?



This is where you, the Mi Fans come in. We want you to tell us how have you upcycled and reused an old electronic device in the past. This is not limited to phones, tablets or to Xiaomi products, you can literally tell us about any electronic device you had in the past sitting in a corner, unused and what have you come up with to bring it back to service! Just make sure it is in a safe and sane way :)


We would love to hear from everyone, hence anyone who participates will get a very special medal! And hopefully your ideas help someone else get their old electronics back to life.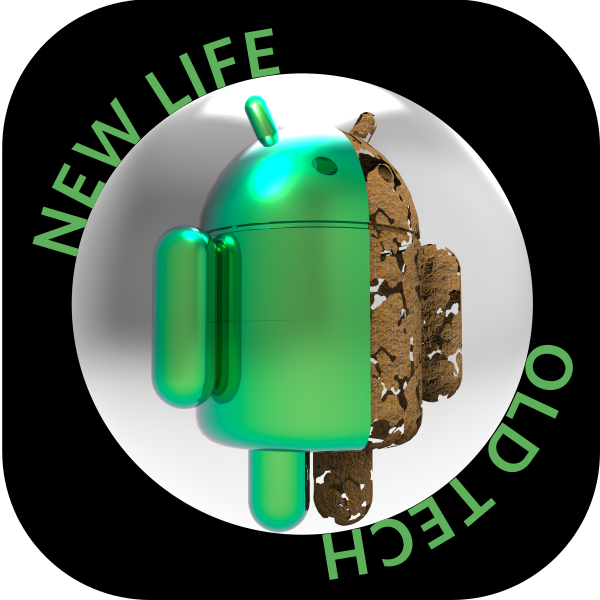 Not sure where to start? I will share a project I did for an old device I had in a drawer, and how I am using it on a day to day basis once again:

Device: Lenovo Tab 2 7'
Release date: January 2015
Android Version: 4.4.2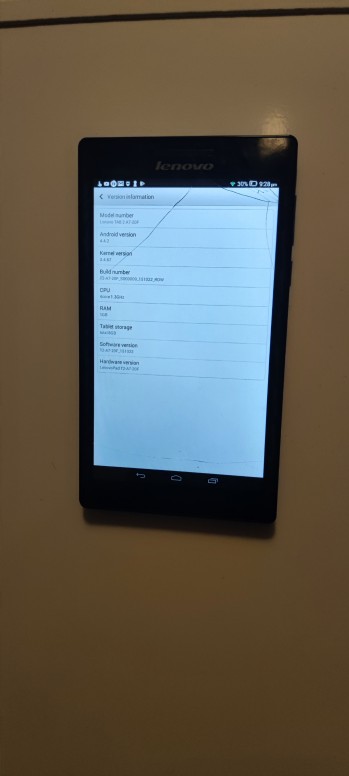 This device has been long out of support, and even some proprietary apps from Lenovo that come pre installed on the tablet no longer work with the device. Also a LOT of apps you search on the Play Store won't be supported.
On the good side, It seems the battery is in very good shape and apart from some small scratches on the screen, the whole touch display seems to work perfectly.

The project is simple: Turn this device in my own personal kitchen assistant!

Tools/Materials you will need: (All of them optional) A tablet/phone stand and/or a 3M sticker magnetic sheet.

Apps you will need (tweak them to your liking, this are the best ones I found): AnyList, Radio UK FM, Spotify, Pluto TV, Youtube + Any video chat apps supported.

1. Start by restarting your device and go into boot mode (from device off, press and hold power button + volume down until boot menu shows) and wipe data. If you have anything you need to backup, make sure you do it prior to this step.
2. Once you have a clean and fresh install of android, go into your playstore and Manage Apps and Devices - Manage. Look for any apps that you won't need, including an old version of lenovo's own store, gaming apps and anything else that you are allowed to uninstall.
3. Next step is to look for the apps I mentioned above. The older you device is, the more challenging it will be finding apps compatible with your version of Android (or other OS)
4. Setup all the devices with your accounts!

AnyList is a very powerful tool when it comes to managing your shopping lists (or other lists for that matter). It allows you to create unlimited lists, and tick/untick items as you go, which is perfect for taking it as a shopping companion, and ditch the old pen and paper.
The free version also features full integration with Google Assistant, meaning that from any Google device in your home, or on your phone, you can simply say "Ok Google, add (item) to my shopping list" and it will show up automatically on your tablet. You can also save recipes, adding ingredients to each one, meaning if you are going to cook a specific dish you can simply select the recipe and it will add all items needed to your shopping list. This can be used on multiple devices and updates in real time, so anyone in your household can add items to the list through their own devices.

Pluto TV is in my opinion the best free streaming player for that program you'll have in the background in the kitchen whilst cooking, and not paying that much attention. Free on demand movies and tv shows and as well a LOT of channels for you to play in the background.

Unfortunately I couldn't find a decent app for storing recipes that was compatible with this device! (Any tips appreciated)

As an extra handy feature, I went on my council website, took a screenshot of my bin collection services, and set it up as the tablet's background, so it's literally accessible with one touch (and recycled my paper version as well!)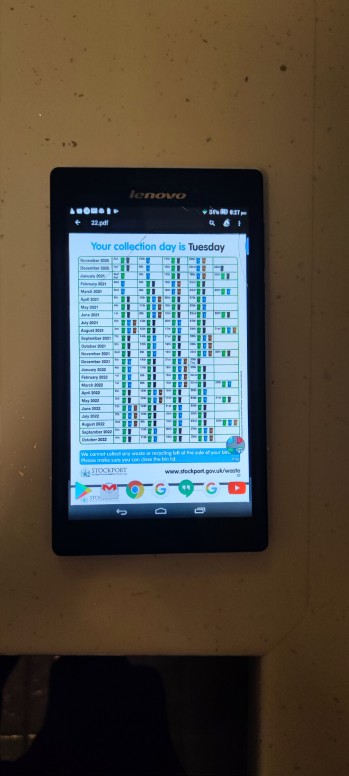 The only thing missing on this tablet is google assistant voice control, which would be perfect to control Spotify music from a distance or simply ask Google a question when our hands are too dirty to handle the tablet.


Now it's time to decide where to put your tablet. If you have space in your counters, you can simply buy a cheap tablet/phone stand and put it wherever you prefer. If, like me, you don't have the available space in the counters, you can buy online some 3M adhesive sheets with will stick to the back of your device and act as a magnet for the fridge.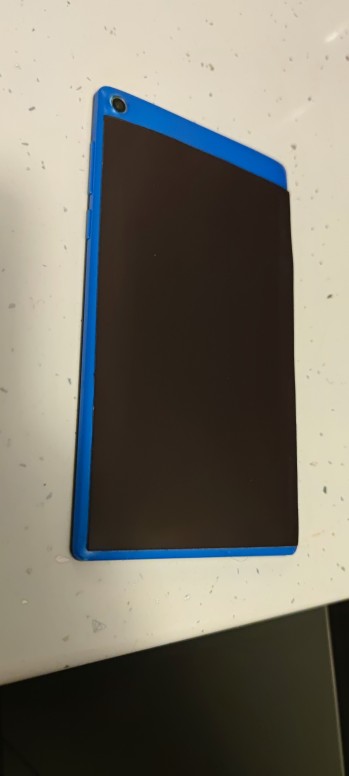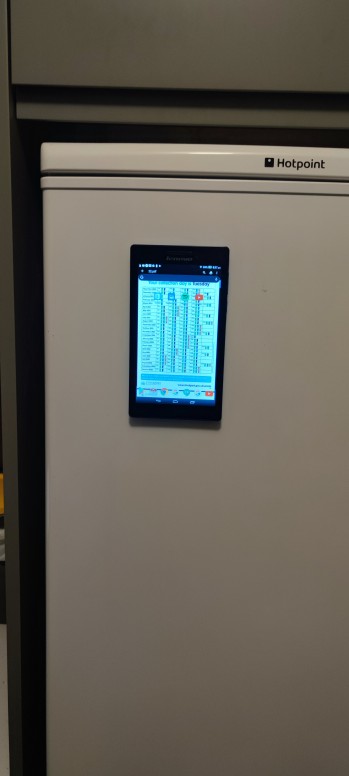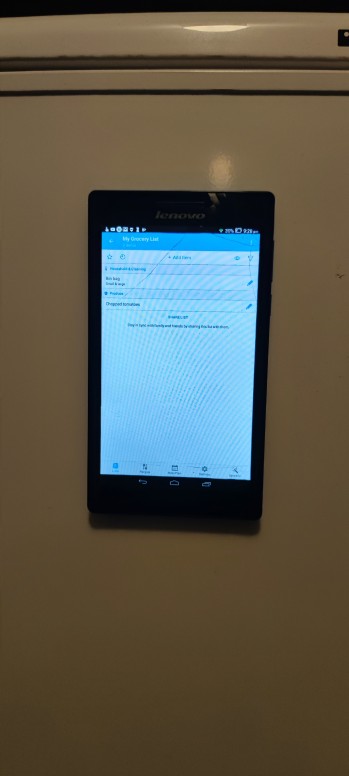 If you don't like either options you can aswell just store it in a drawer and take it out whenever needed.


So folks, this old, out of date tablet, came out of a drawer without being used for ages, and it's now literally being used every single day. We got used to add all our shopping items on it, we take it to the shop to tick items as we go and we often listen to music/podcasts while cooking and also browse for recipes.
No technical skills, really just as easy as that. And, if you have a device laying around supporting voice commands, it is pratically your own free Google Home device minus the price tag :)



So, Mi Fans, which simple (or not so simple) project have you carried out on an old device to bring it back to use?



PS: All apps used on this project are safe and downloaded directly from the Play Store. Please be mindful of what apps you install, especially from a 3rd Party. If you are unsure about wiping the device, boot or how to back up data, please refer to your device's manual prior to do any of these!