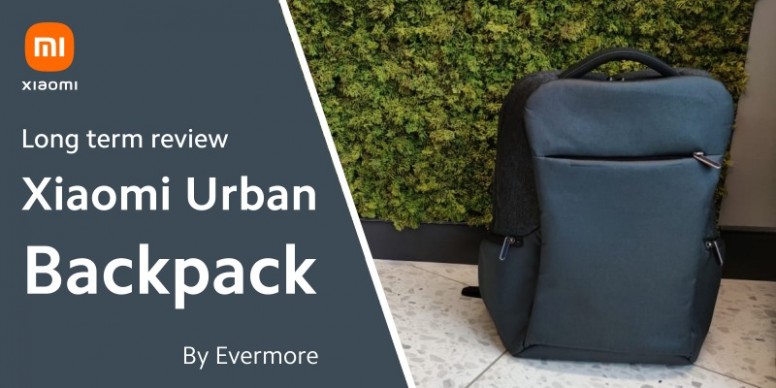 Hi folks,

Today I'm bringing you a review of our premium backpack, the Xiaomi Urban Backpack!

First let me tell you that I never thought of getting this one. I was looking for a backpack that was good quality, good materials, a lot of storage space and that would feel comfortable on the shoulders even if carried some weight.

On these kind of items I always look at known brands as it will give me an extra piece of mind knowing that they won't skip on quality, even if that means paying more. However, after searching around for backpacks that would fit my requirements, I found that brands like Wenger or Samsonite wouldn't cost below £50 (unless you were to opt for a smaller, single laptop bag).

Because there were a few things that I already wanted to buy from the Xiaomi website, I decided to venture for the Urban Backpack by Xiaomi, which is a company I would always consider buying from and never had a bad quality product from them.
For £49.99, is this bag worth the price? Let's have a look:



1. First impressions

The backpack looks impressive, in a textured grey and with a blend of another waterproof material. One thing you notice even before opening the backpack is the amount of storage options you have accessible from the outside:

⦁ Front Pocket, zipped
⦁ 2 Side Pockets, zipped
⦁ Front main storage, zipped
⦁ Back computer storage, zipped
⦁ Back wallet/ID pocket, magnetic close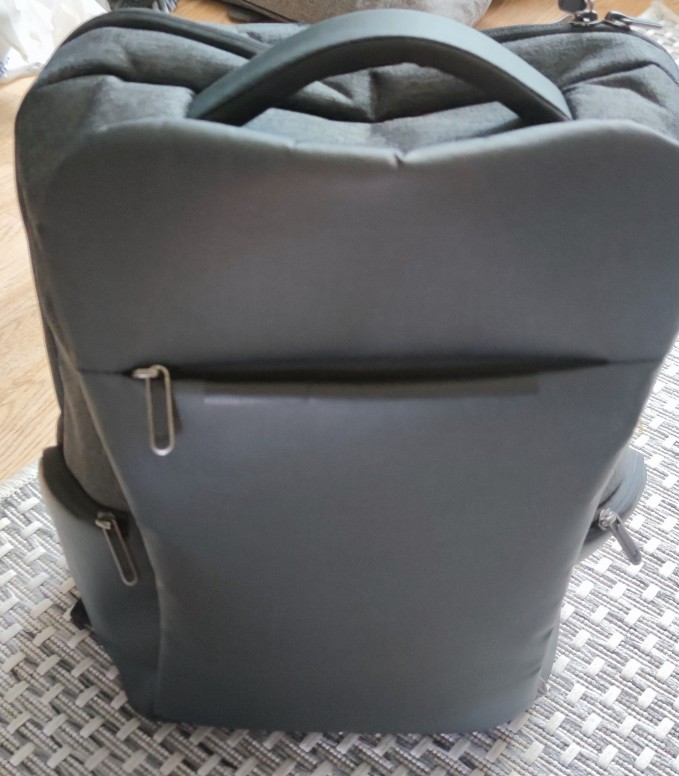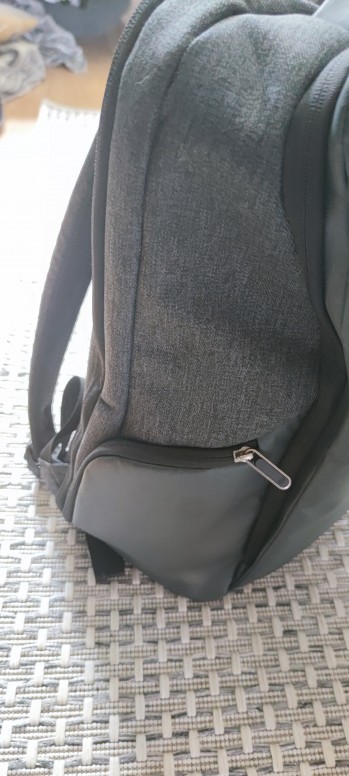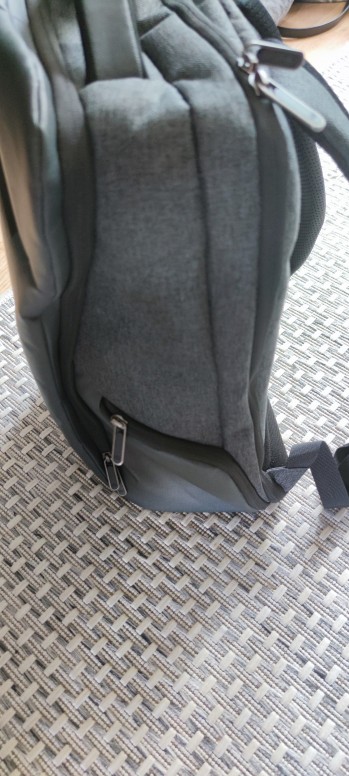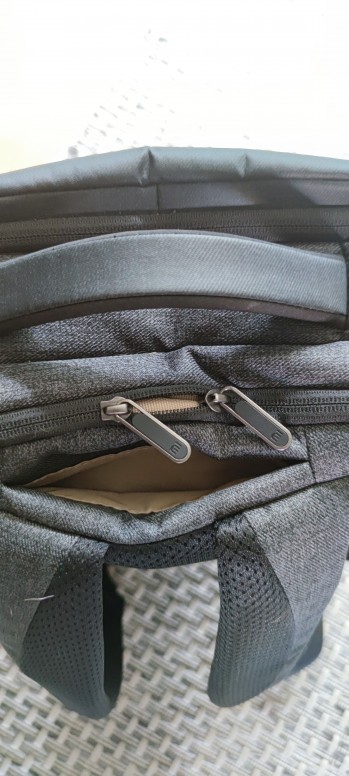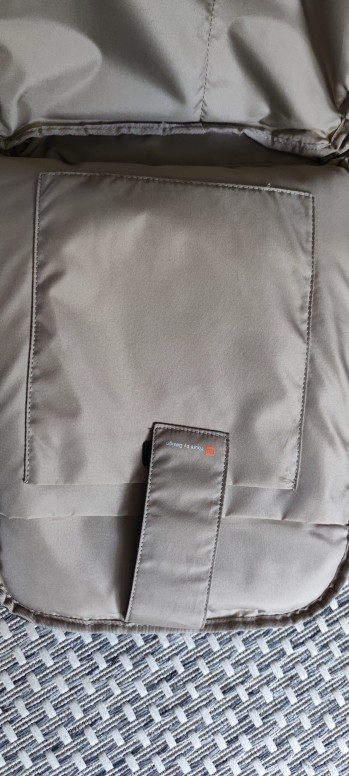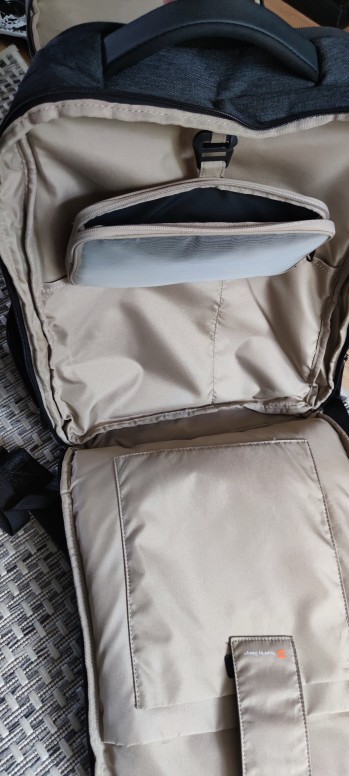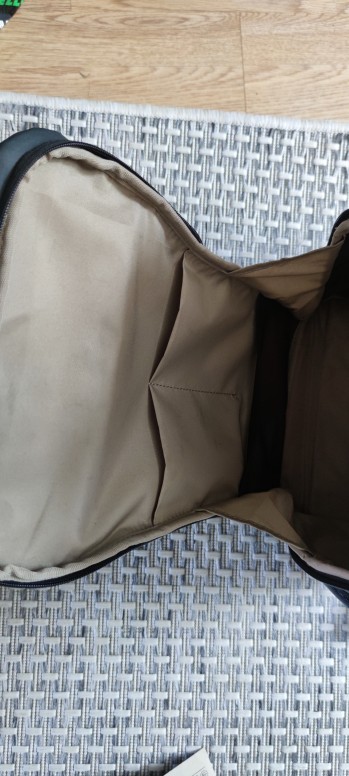 In the back, fully padded and breathable back support and same material present on shoulder straps. Also in the back, a strap for attaching the bag to travel trolley bags.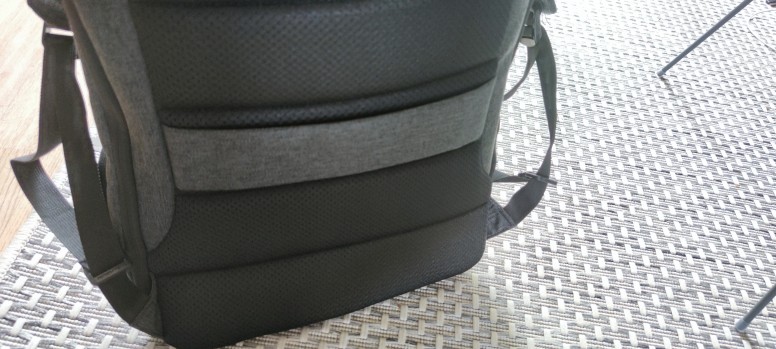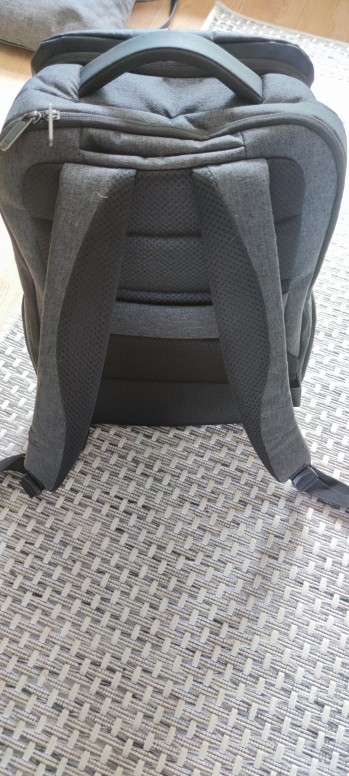 2. How practical is it?

There is no doubt that with this bag you can fit a LOT and I can't really see it not fitting regular everyday items. Up to 15.6 inch laptops, 2 litre water bottles, full sized books, everything fits perfectly in the backpack and, better yet, everything has a place!

As you can see there is PLENTY of individual storage inside the backpack. One thing I love about it as well is that the main storage compartments have zippers running all the way down, which means you can open each one fully to easily store and remove items.


3. What can you actually fit in?

I decided to grab the most common things I take to work, but because the bag is barely full, I decided to add some extra items to see how much I could actually fit in.

⦁ 10 inch tablet
⦁ 13 inch laptop
⦁ 900ml lunch box
⦁ Phone, wallet, keys
⦁ 2x A4 notebook and pens
⦁ 2 Litre bottle of water
⦁ French press coffee mug
⦁ iPad Mini (work device, not mine!)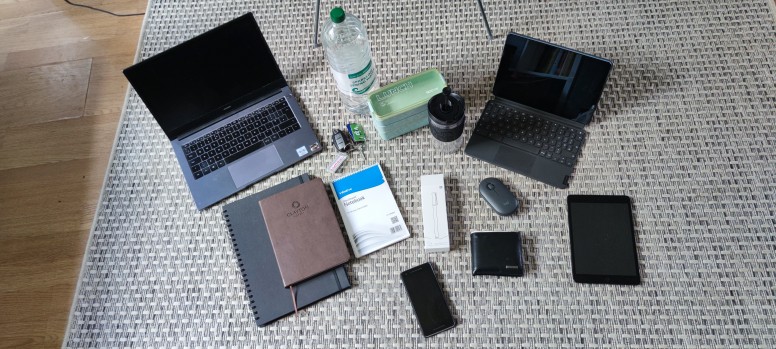 After fitting all of the items, I actually still had some space left, specially if I still had smaller Items as there are plenty of small pockets available.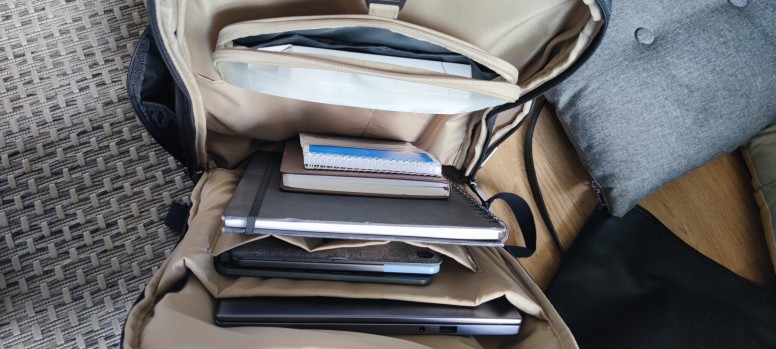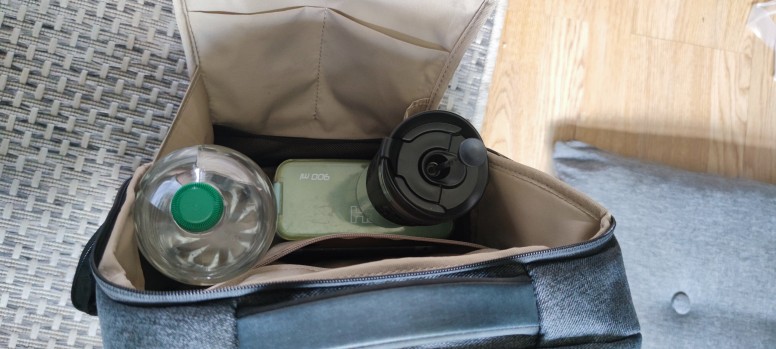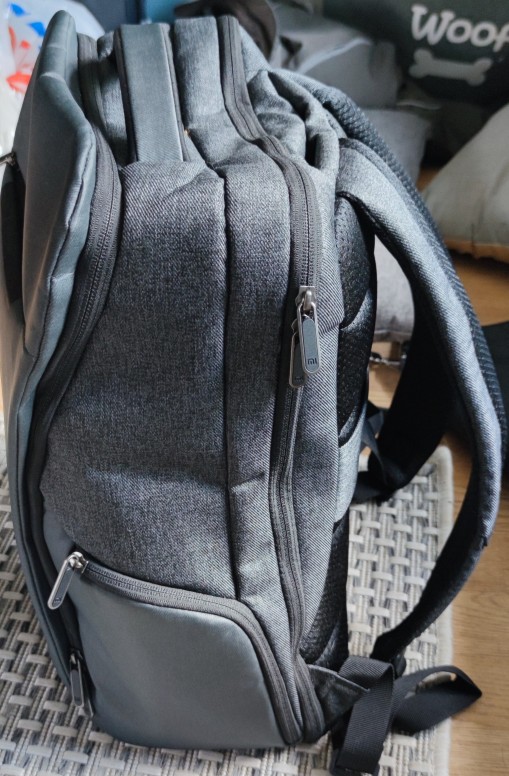 4. Pros and Cons

Pros

-Very lightweight
-Really good design and attention to detail
-Waterproof
-Comfortable to wear thanks to the strap materials
-A LOT of storage space and options

Cons

-Price - It's not expensive for what it is, but it is a considerable investment on a backpack
-Only one colour available

5. Verdict

Although it's marked at a higher price (£49.99 at the time I got it), it is worth every penny and you certainly won't feel that it falls behind its competitors in terms of price or durability. Unlike the other Xiaomi backpacks, this one is big enough and spacious to be used as a weekend bag or even as a travel backpack.

Commute wise, the bag is fully waterproof and the paddings in the back and shoulder straps make it extremely comfortable to wear for longer periods, and thanks to the breathable material, it is also comfortable to wear on warm days.

With a lot of space inside and a lot of individual storage available within, this is the perfect companion to organise your belongings everyday.

On a side note, if you are going to the Grand Opening of the London shop this Saturday, I will be bringing this bag with me, so feel free to ask if you want to have a look prior to purchasing it :)