Lecimy z koksikiem...
Słowem wstępu: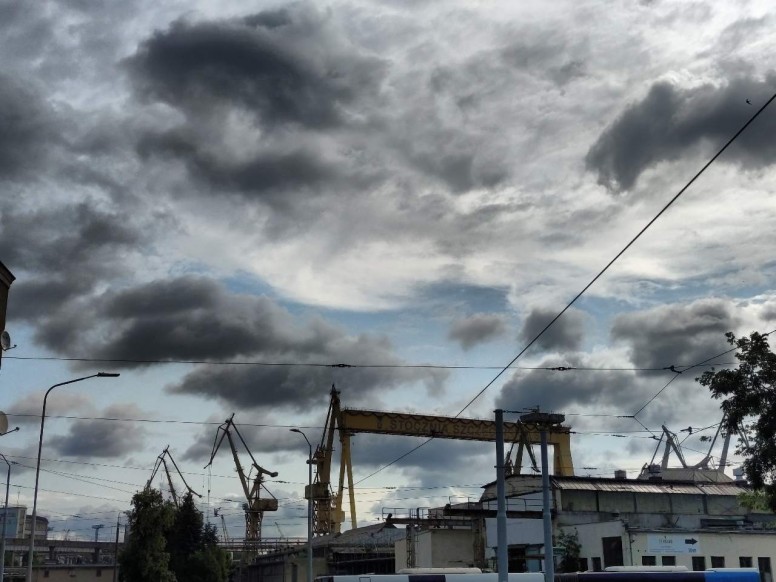 Ale te 10 przystanków dalej, taki widok z kładeczki: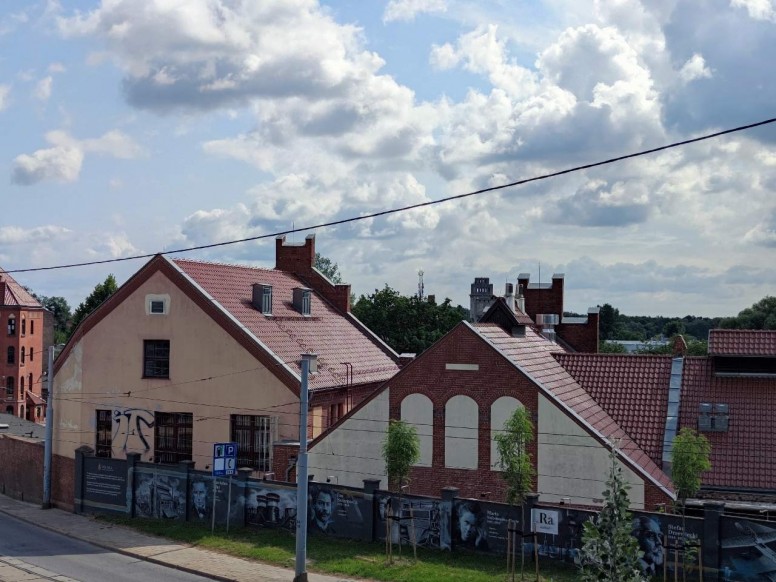 Dobra.
Macie mnie...
W tym pierwszym trochę okantowałem, bo to Manual Camera DSLR z DRO odpalonym ;-).
Ale lubię tak czasami... ;-).
Nic to... Dzisiaj wizyta w weteryniarni, tylko po to, żeby usłyszeć, że "oczko się popsuło temu misiu... I nijak nie chce działać...." i jeszcze "to zakroplimy... I podłubiemy.... O się nie odkleiło..." ;-).
I wracam taki na pół z tej 1/4, czyli bita 1/8 z przed lat pięciu... I kombinuję co widzę... I nie wychodzi nijak...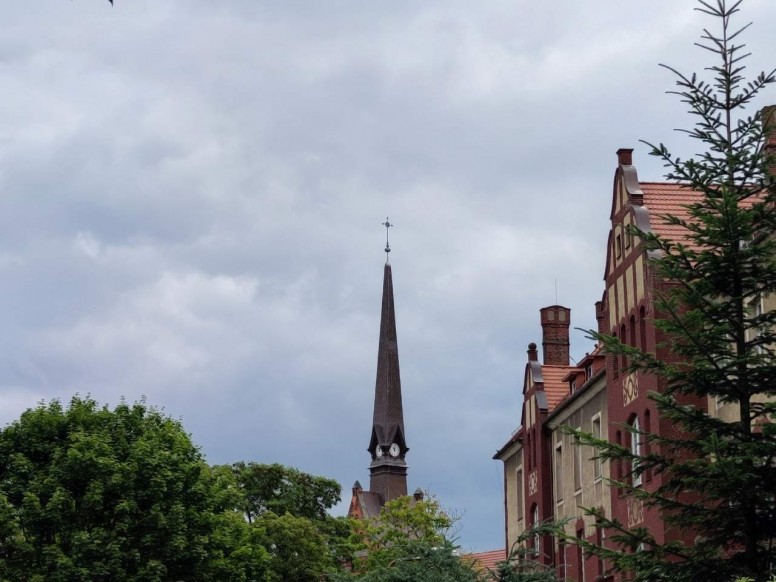 Dobra... To znowu kładeczka... I ciapong z Kołobrzegu chyba...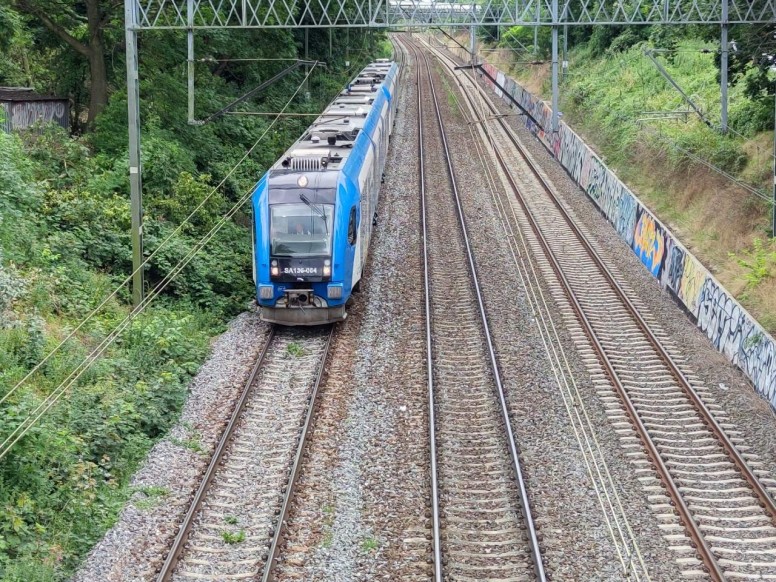 I tak się dotelepałem na ten przystanek... I dam teraz coś, co obiecuję sobie dać od bitych 3 czy 6 miesięcy.
A mianowicie taki świetny muralek, przedstawiający naszych Wielkich i rzeczy z nimi związane, zrobiony na ogrodzeniu Zakładu Gazowniczego, czyli krócej - Gazowni.
O dziwo zasponsorowany przez nią....
I lecimy foty po kolei, jeżeli będzie dodatkowe objaśnienie słabo widoczne, to dam za numerem foty.
Całość fot tutaj :

https://photos.app.goo.gl/VKh3zMsKfhUmsJqh8

I lecim.
1. Tutaj można odczytać :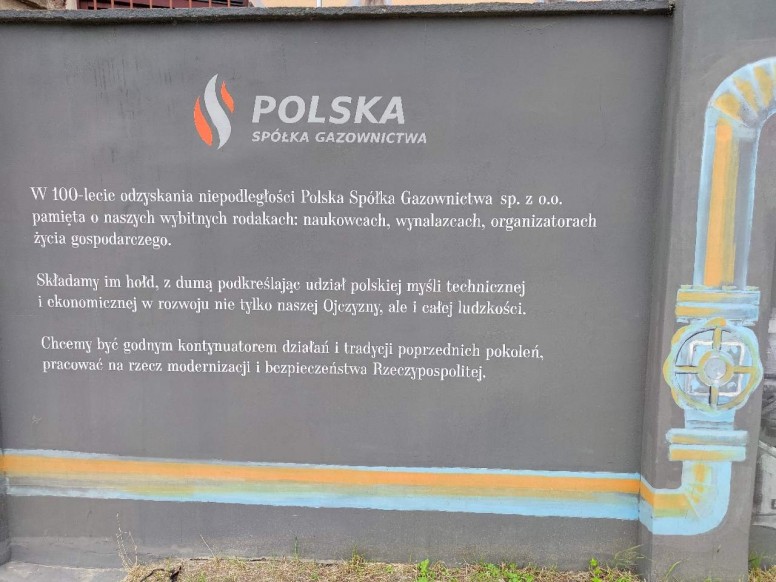 2.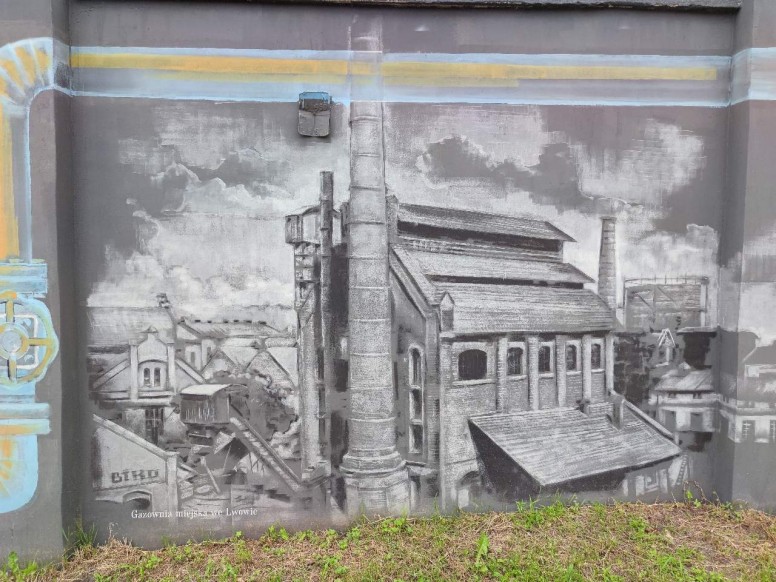 3.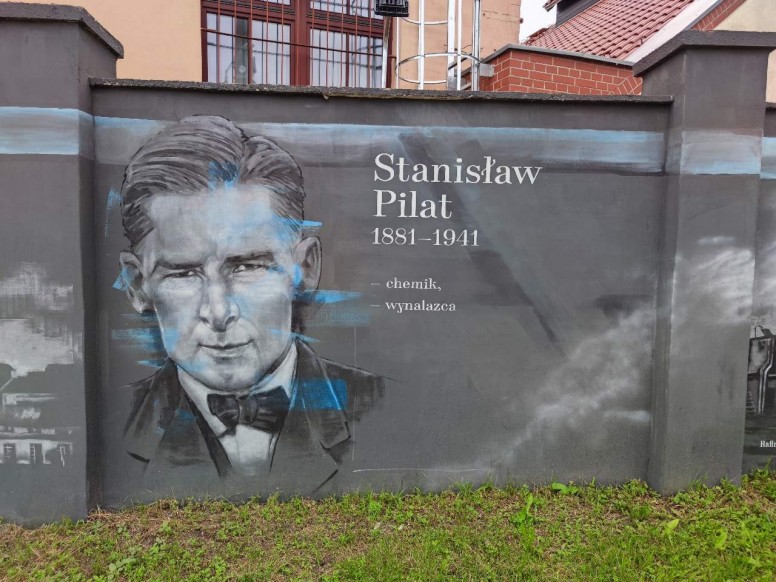 4. Opis obiektu widoczny: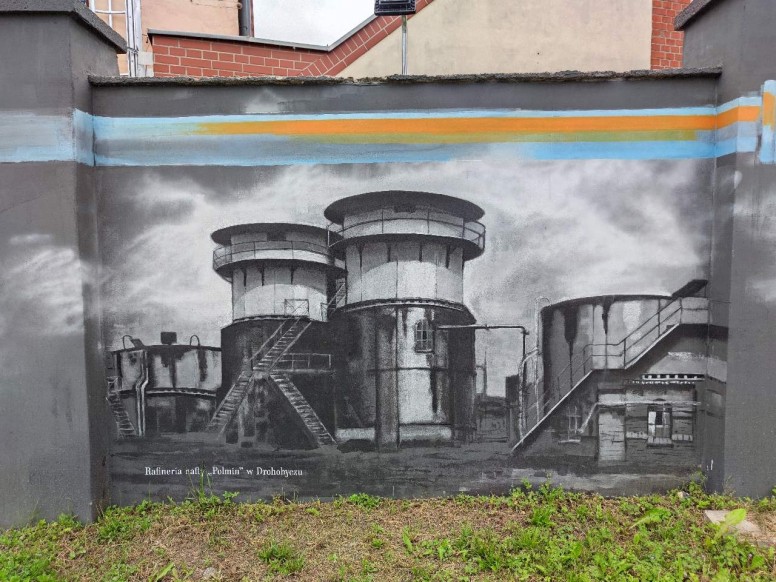 5.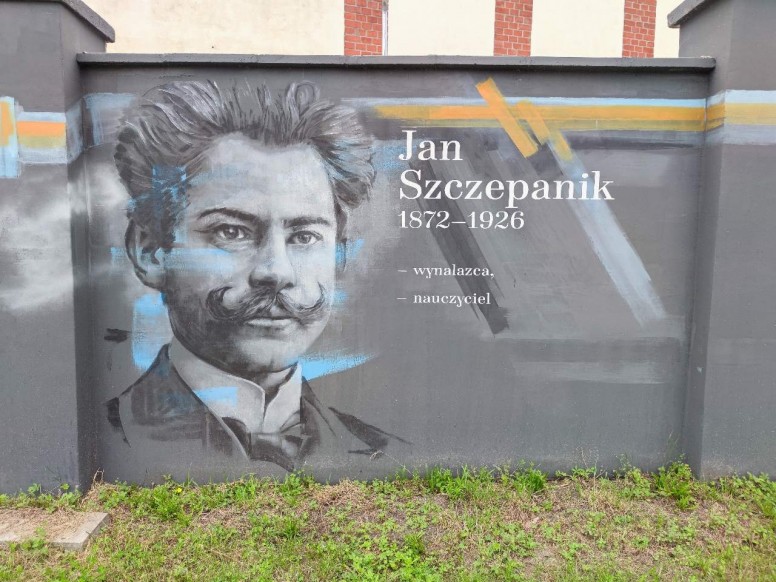 6. Opis: Metoda fotoelektryczna w tkactwie: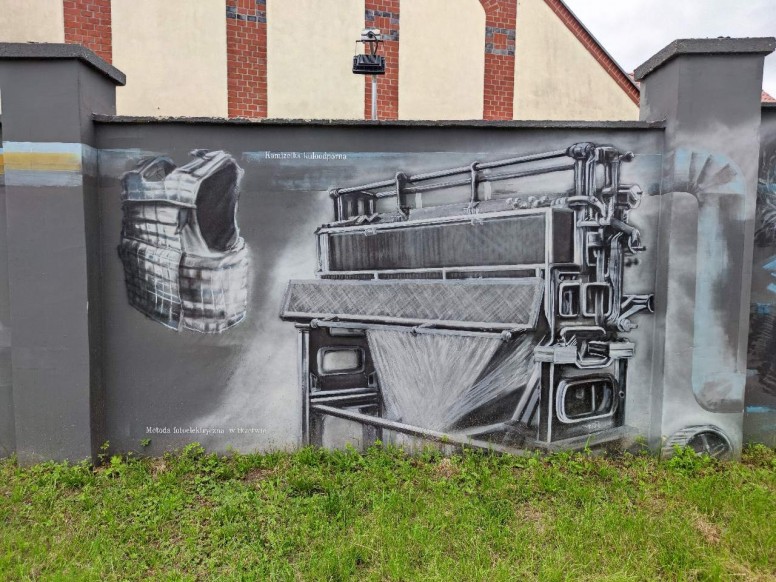 7.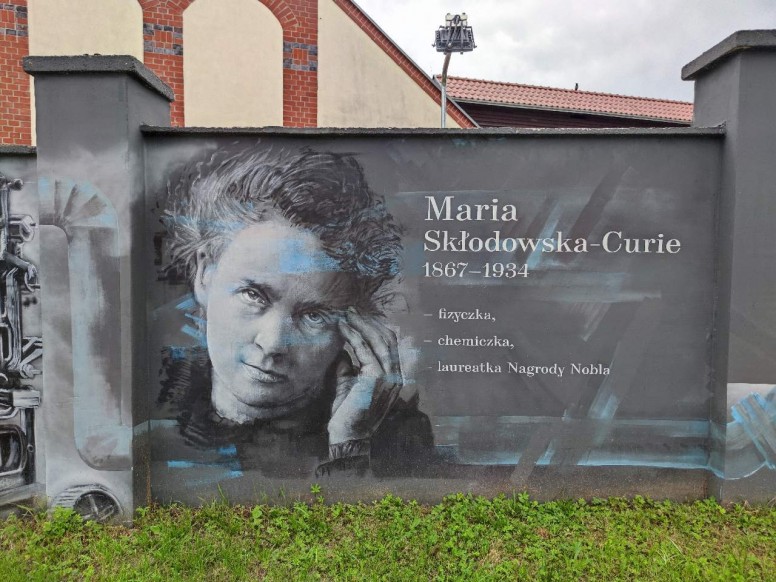 8.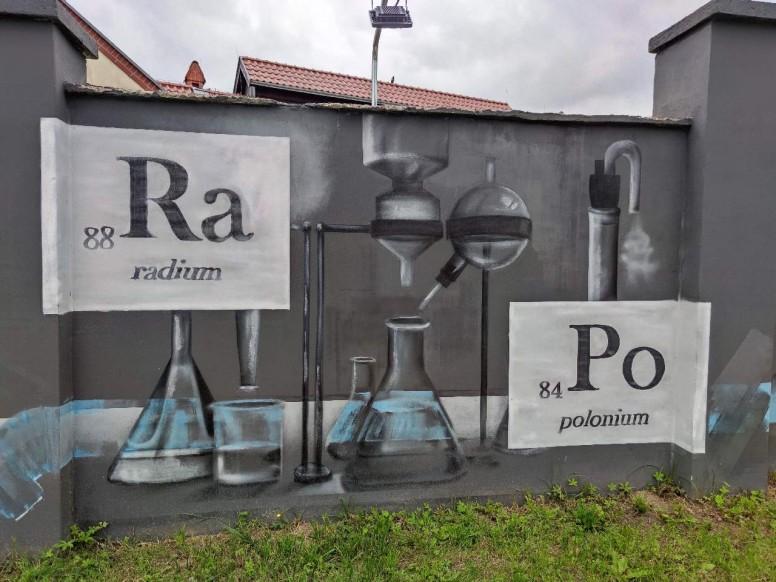 9.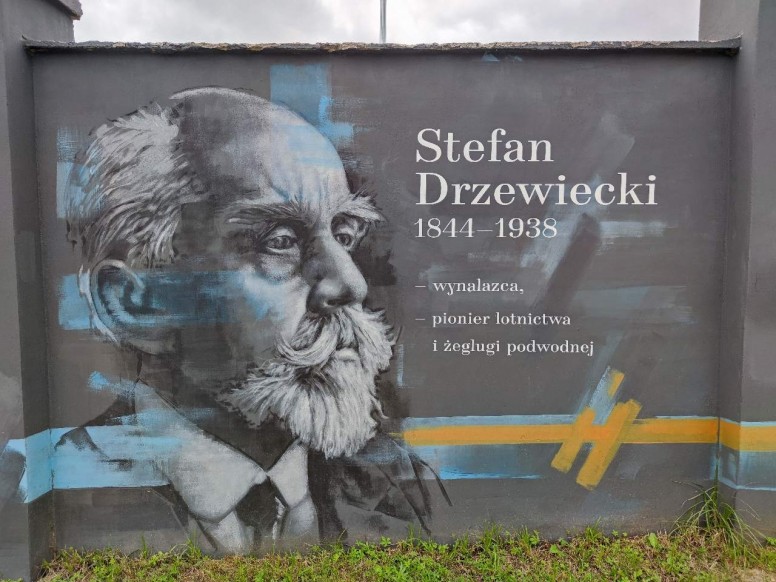 10. Opis: Samolot w układzie kaczka.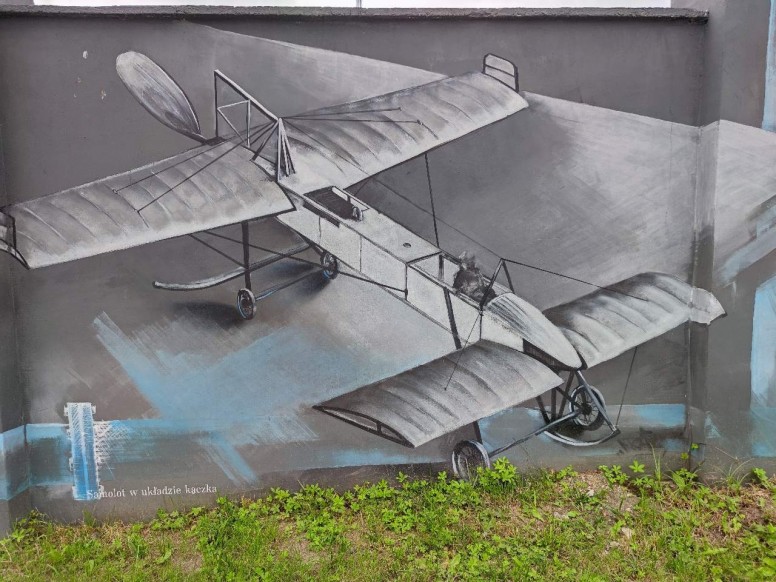 11. Opis: Łódź podwodna.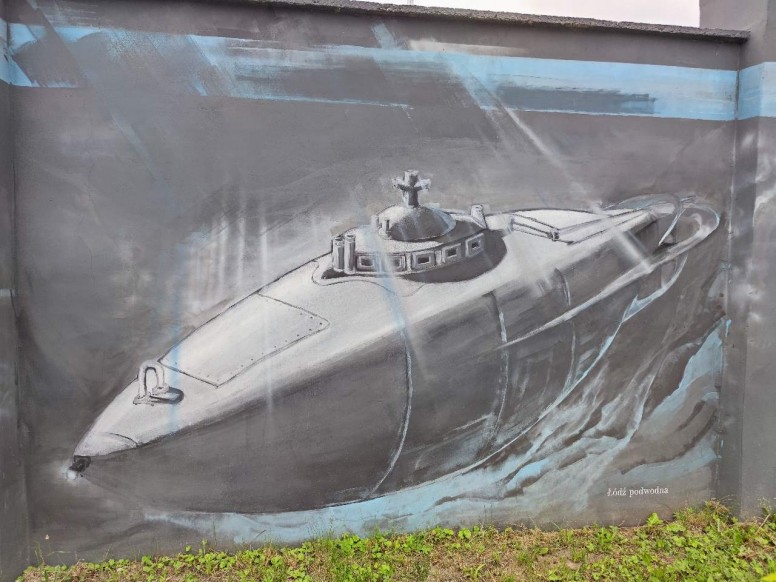 12.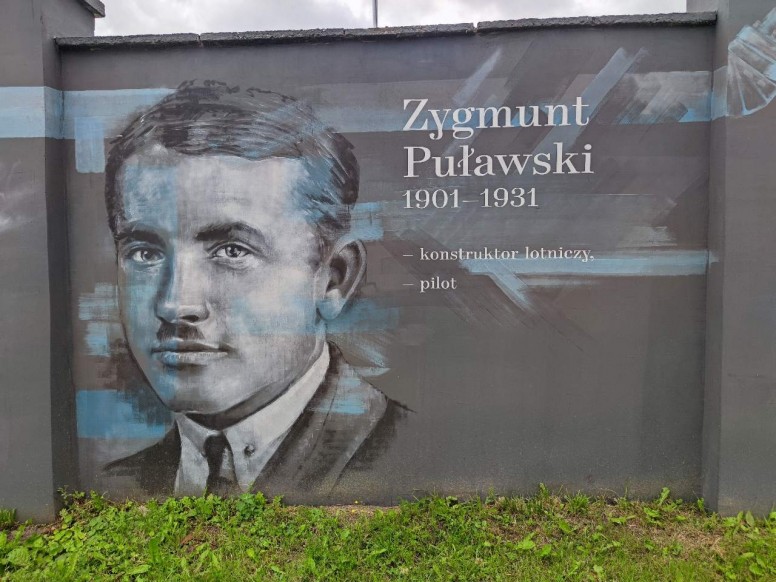 13. Opis: Samolot PZL P-6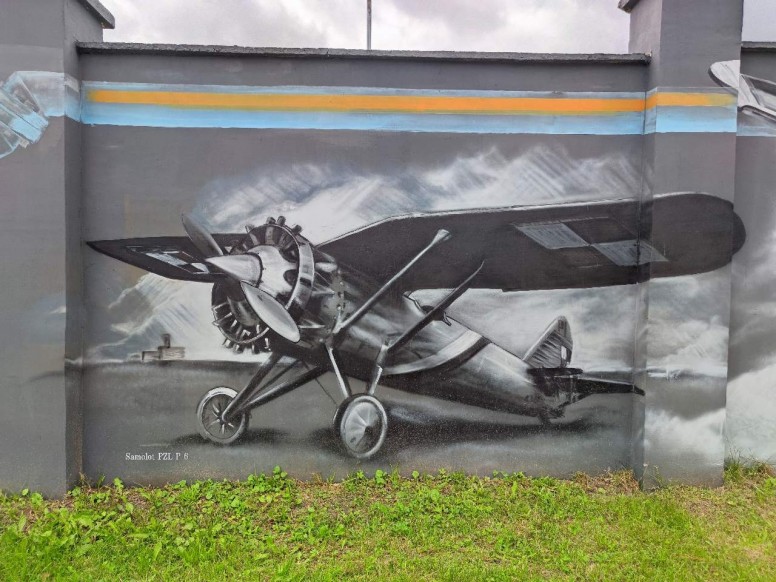 14.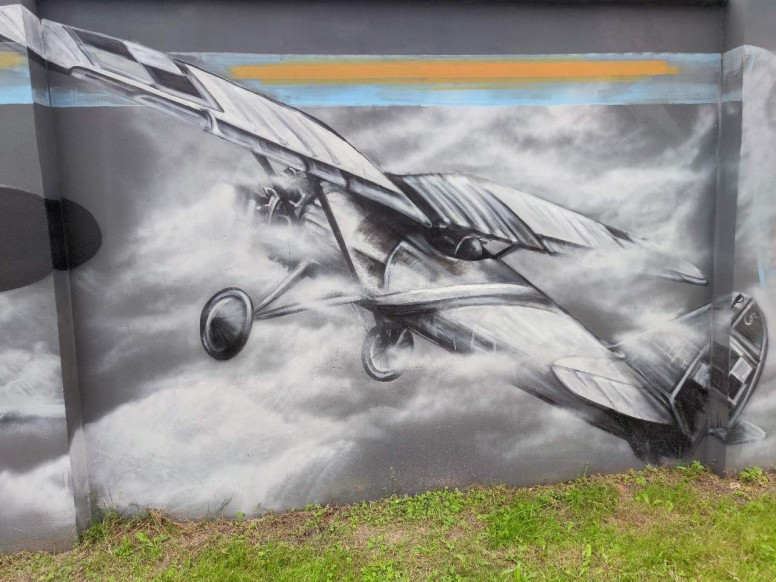 15.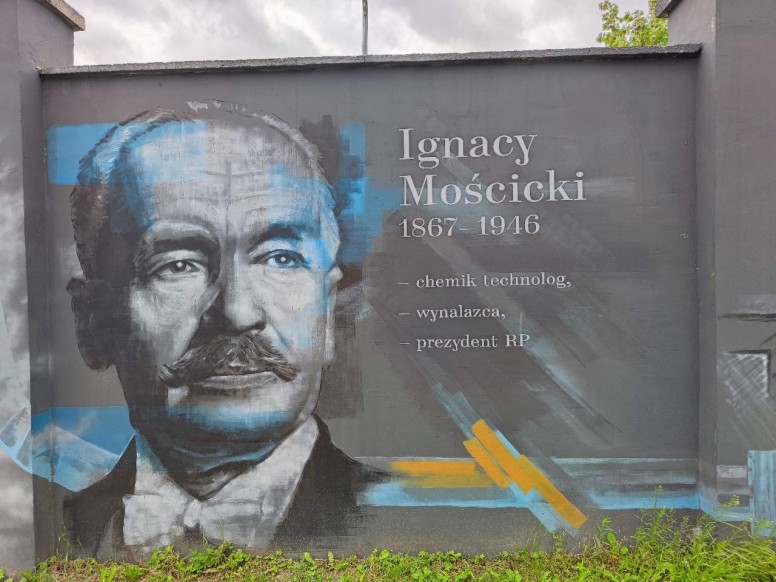 16. Opis: Zakłady Axotowe w Tarnowie - Mościcach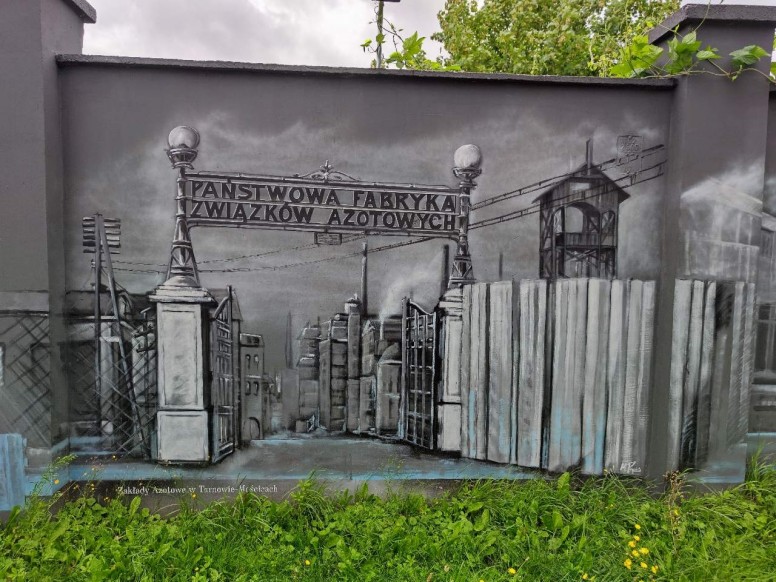 17.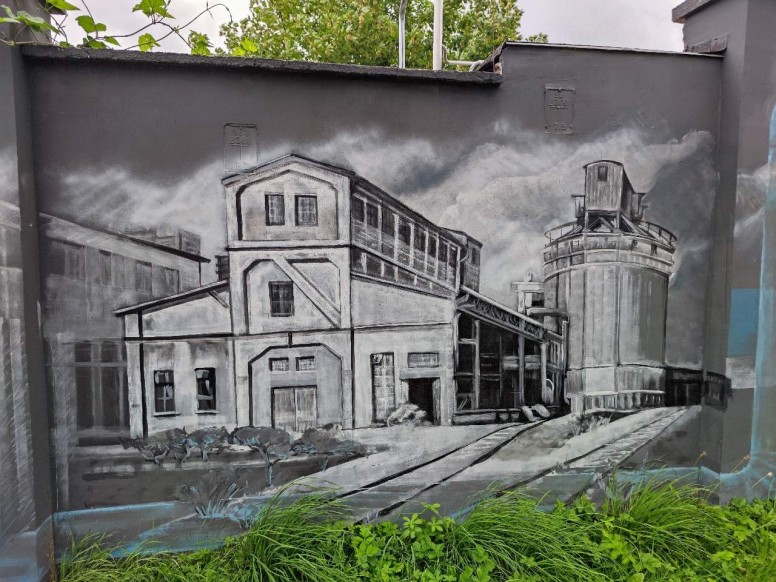 18.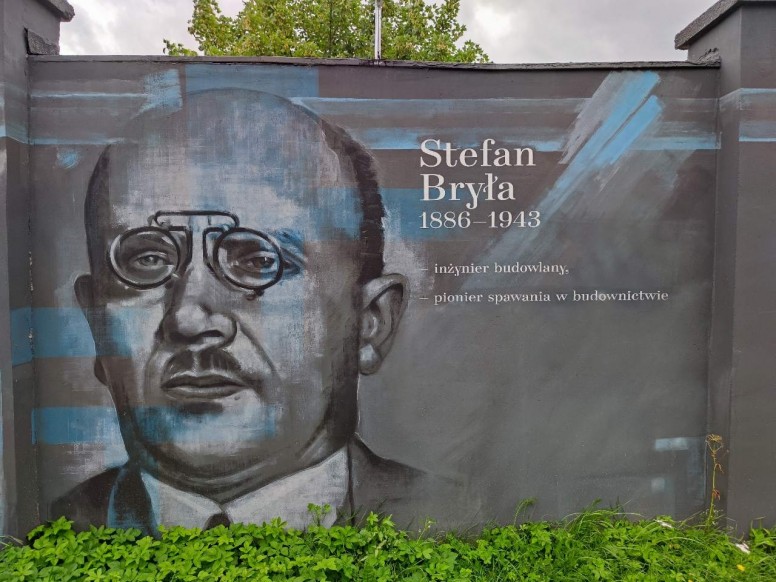 19. Opis: Hala montażowa samolotów "Łoś". (Mielec)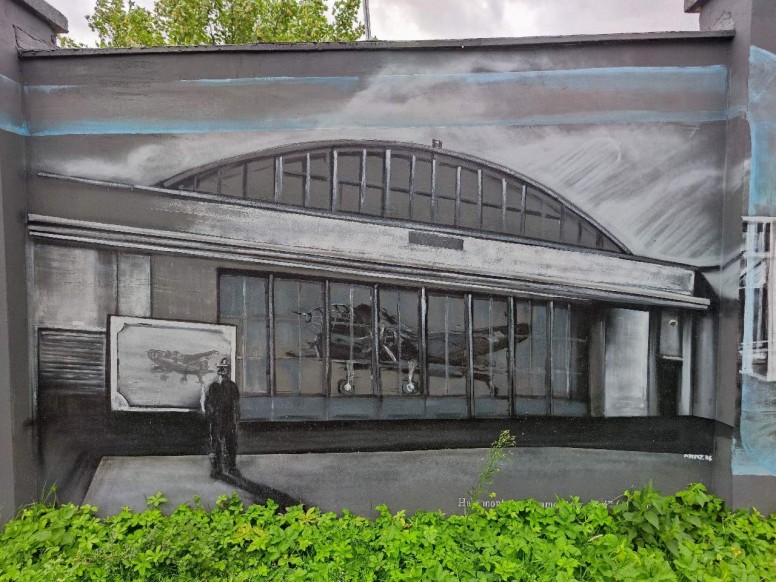 20. Opis: Pierwszy na(nieczytelne)gowy most spawany.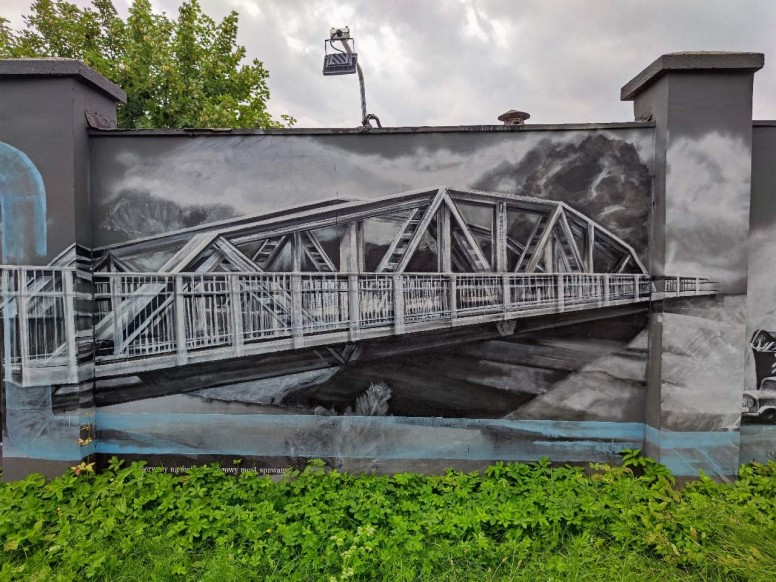 21. Opis: Dworzec Morski w Gdyni.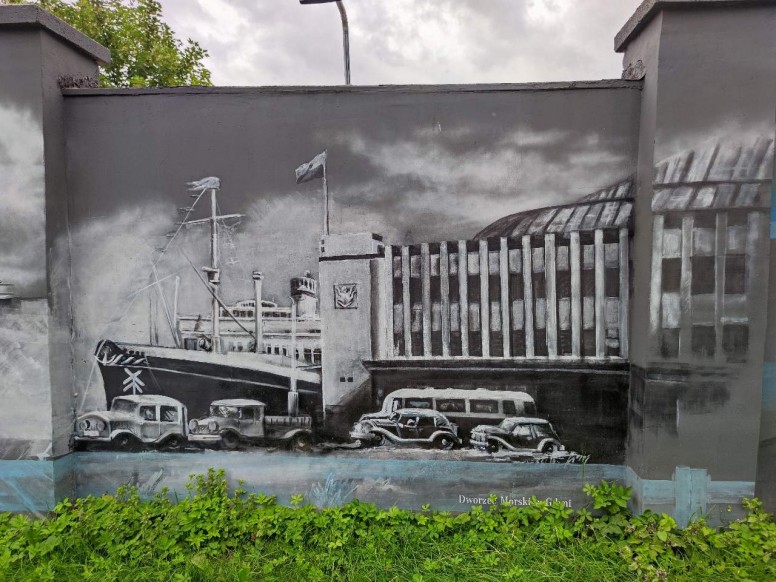 22.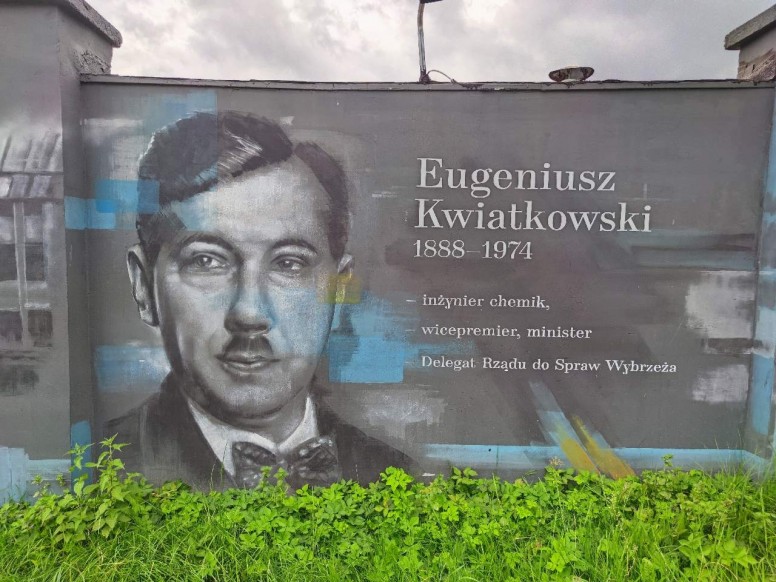 23.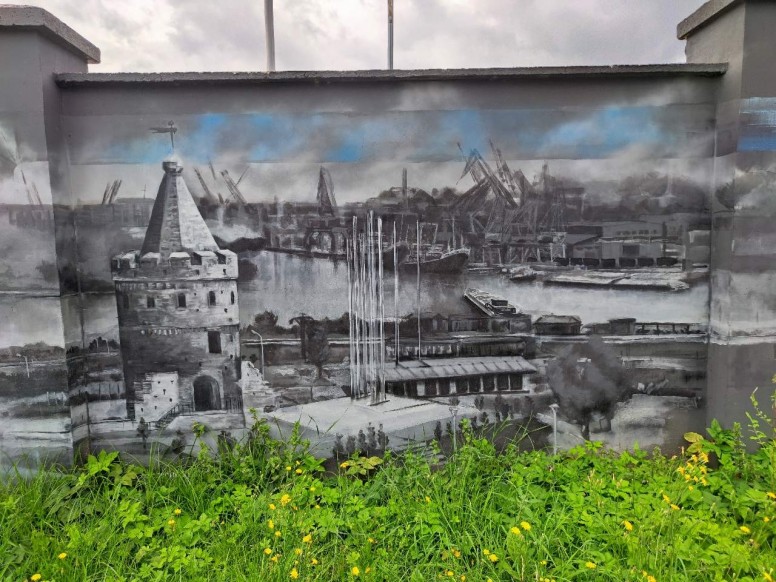 24.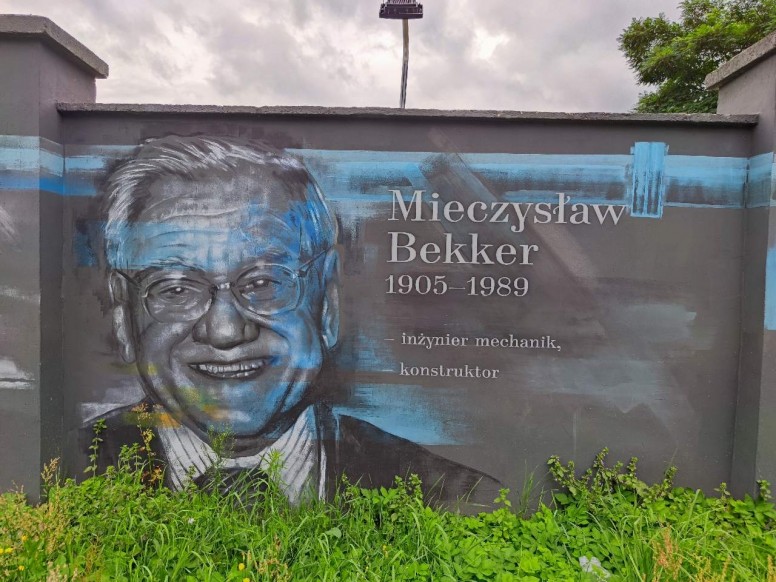 25. Opis: Samochód "Łazik" Polski Fiat typ PZInż. 303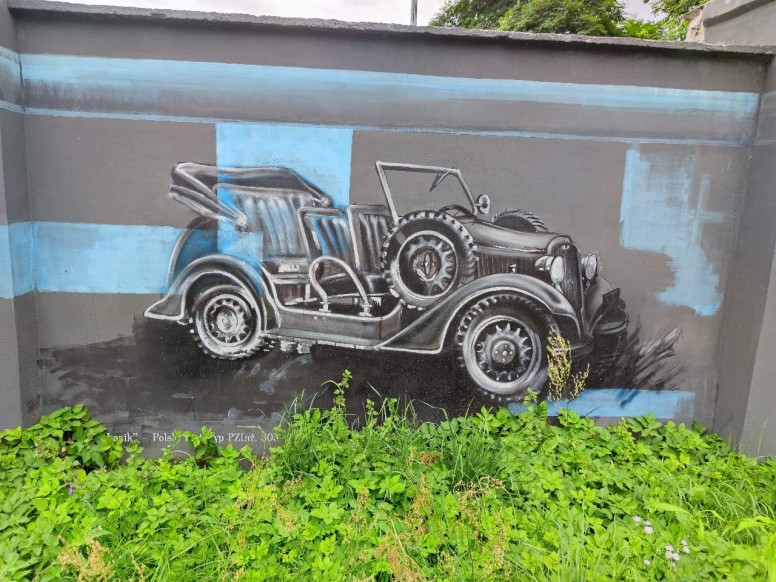 26. Opis: Lunar Roving Vehicle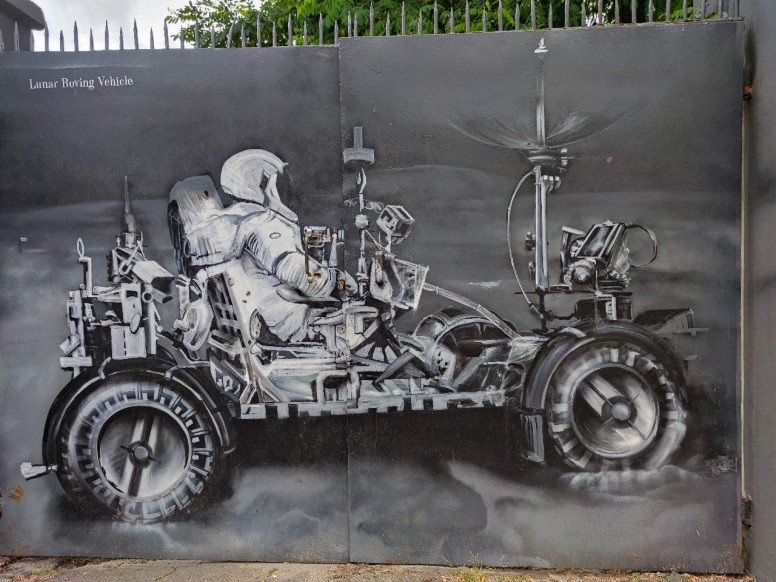 27.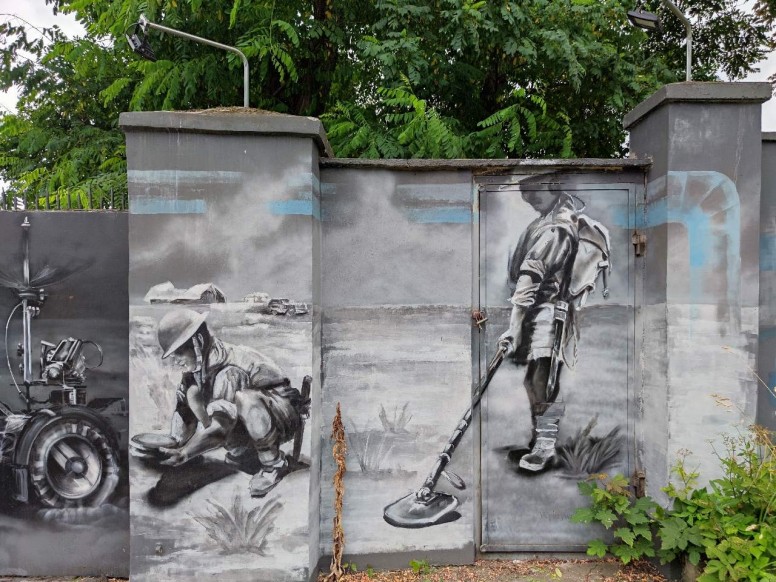 28.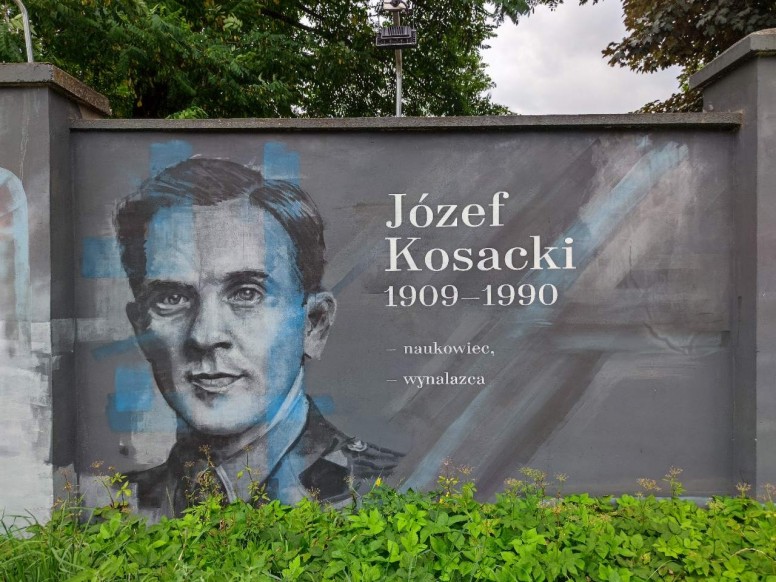 29.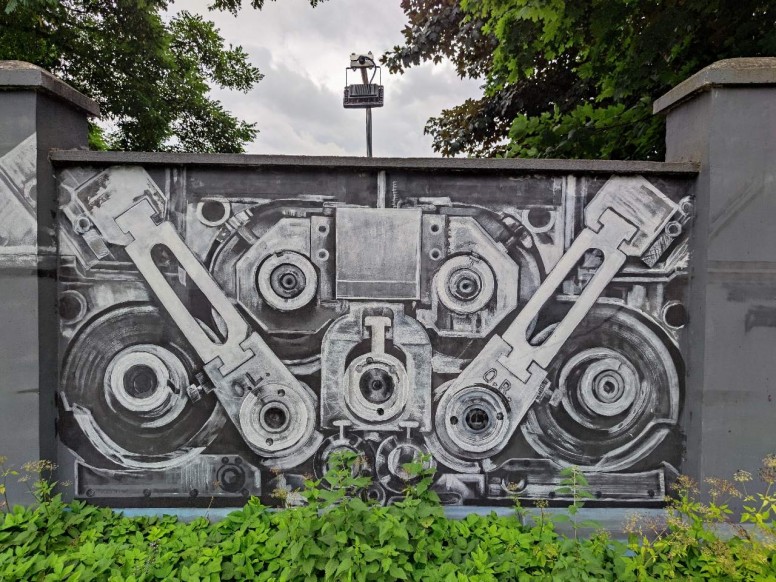 30.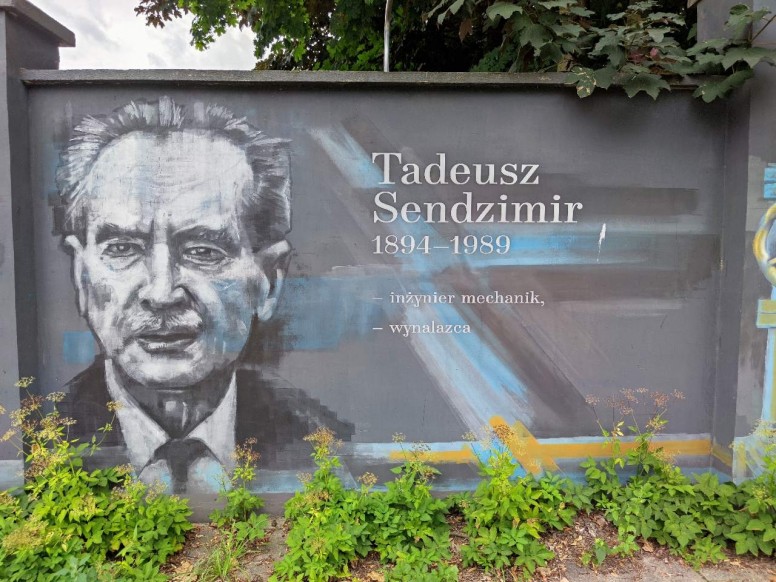 31. Opis: Terminal LNG im. Prezydenta Lecha Kaczyńskiego w Świnoujściu.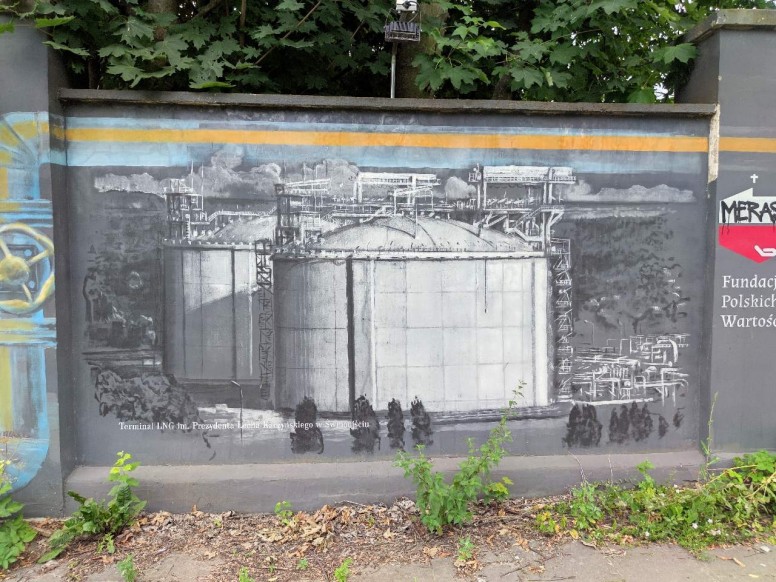 Piwiem Wam, że raz - że fajne. A dwa - że z sensem...
I można popodziwiać w jaki sposób można uatrakcyjnić "zasikany" mur jednocześnie go nie niszcząc. Za to sprawiając, że cueszy oko i daje możliwość "polizania" historii i starszym i młodszym.

W najbliższym czasie polezę pod Trasą zamkową znowu, żeby uwiecznić całość tego co tam jest ;-).
I takie coś na murach lubię... A nie te bezsensowne bochomazy typu "a ja mam spraj".