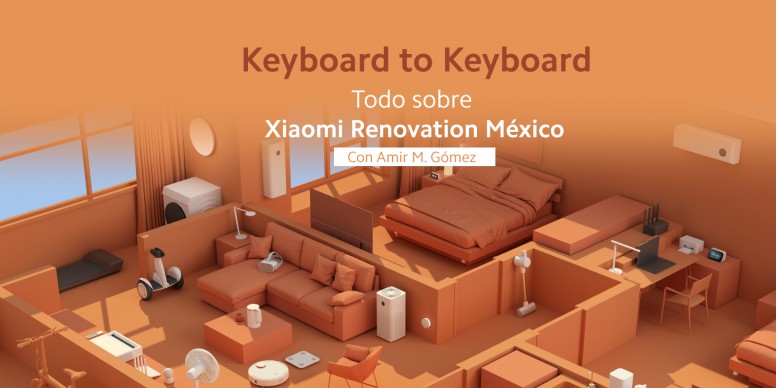 Ganador de la pregunta más original
____________________________________________________________________________________
¡Hola Mi Fans!
¡Llegó el día! Estoy muy emocionado de estar participando en el primer Keyboard to Keyboard de Xiaomi Renovation. Para los que aún no estén enterados de cómo funciona esta dinámica, les cuento...
En este hilo todos los mi fans de Mi Community podrán preguntarme lo que quieran acerca de la renovación que recientemente sucedió en mi hogar. Y yo estaré respondiendo sus preguntas y/o contándoles lo que quieran saber de Xiaomi Renovation durante todo el fin de semana.
Toda pregunta es válida, claro, si se trata de Xiaomi Renovation. A partir de ahora estoy abierto a responder lo que sea relacionado al proyecto, su proceso, reseñas o incluso hasta a dar recomendaciones.
No olviden, que al participar en este hilo podrán llevarse la medalla de la actividad y que junto con el equipo de Mi Community, estaremos atentos a la pregunta más original para ganar un Mouse Silent Edition y un set de 4 Xiaomi Bunnies, como este:
De hecho, el Xiaomi Bunny naranja es el que corresponde a la dinámica de Keyboard to Keyboard. Y aparte de la pregunta más original, Mi Community rifará un segundo set de bunnies entre los participantes. ¡No se lo pierdan!
¡Qué comience el K2K!
#K2K x #XiaomiRenovation