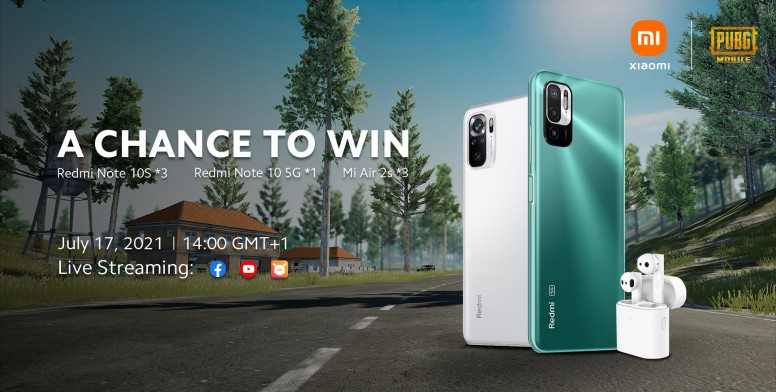 Hi Mi Fans

We all love PUBG MOBILE, right? The thrill of battling others, using your skill (or in my case, luck), whittling down the number of players, until that tense, last-two-people-standing moment, where one will win glory and chicken dinner…

Well, as we mentioned in our previous thread. we have selected 11 teams from our Communities, fine players from all over the world, and now they will compete for the glory of being Xiaomi PUBG MOBILE Champions. They are Spain, France, Germany, Russia, Poland, Colombia, Gulf Cooperation Council (GCC), Pakistan, Morocco, Netherlands & Belgium and Egypt.

I know I wouldn't miss it for the world, and now you can join us too, and cheer for your favourite team, as they play LIVE.

The Final Battle will take place on July the 17th, at 14:00 PM GMT+1, and you will be able to watch it on Mi Community, on the Xiaomi Youtube channel, and on our Facebook Xiaomi page. We also invited two professional casters ImPERium and Maxman to comment on the matches for audiences.

Youtube Link: https://youtu.be/9A51PfwMw-c
Mi Community Link: https://event.mi.com/global/livestreaming/PUBG

And the best bit, on top of enjoying seeing top players elbow their way to victory?
You too can WIN PRIZES. The hosts will ask questions during the event, and the first person who answers correctly in the comments will grab the prize…

And guess what, we raised the bar from Chicken Dinners, the person who answered the correct answer first could win these fantastic prizes on Youtube:

In the First Round, three people will win a set of Mi Air 2s earphones
In the Second Round, one will go home with a Xiaomi Redmi Note 10 5G
And in the final and Third Round, three will grab a Xiaomi Redmi Note 10s

So, what are you waiting for, put the date in your calendar, tell all your friends, make sure you have popcorn, come to join us, and support your team on the day!