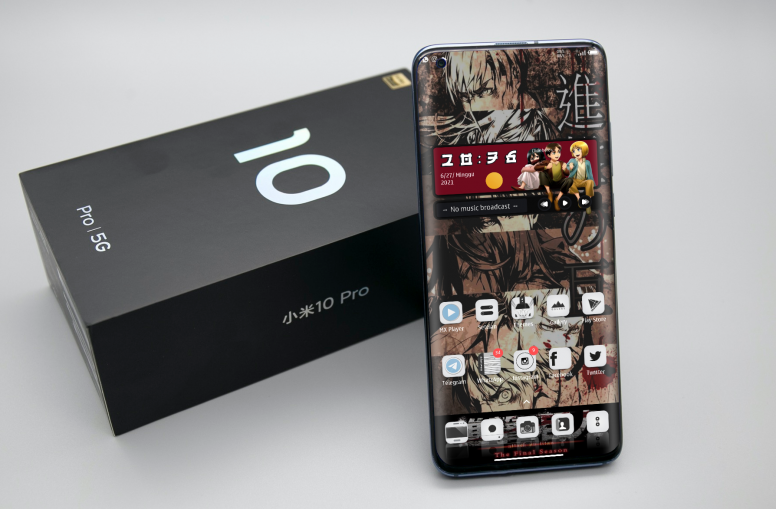 Yoo Mi Themer ... Ketemu lagi dengan saya.

Kali ini saya akan share dan review lagi tema dari Theme Store, Tema AoT v12 Attack Of The Titans By. El Project (Dark Mode Only), tema ini bernuansa anime Attack Of The Titans/Singeki no Kyojin yang manganya baru-baru ini sudah tamat, pasti sudah baca kan endingnya? Tapi kita ga bahas animenya ya gaes hehe.

Tema ini hanya support dark mode (mode gelap) jika ingin menerapkannya. Tentunya tembus ke beberapa apps yg sudah support Dark Mode juga ya, seperti: WA, FB, Youtube Dll. Yok, gass langsung kita liat2 desain tampilan temanya seperti apa.
Tampilan Lock Screen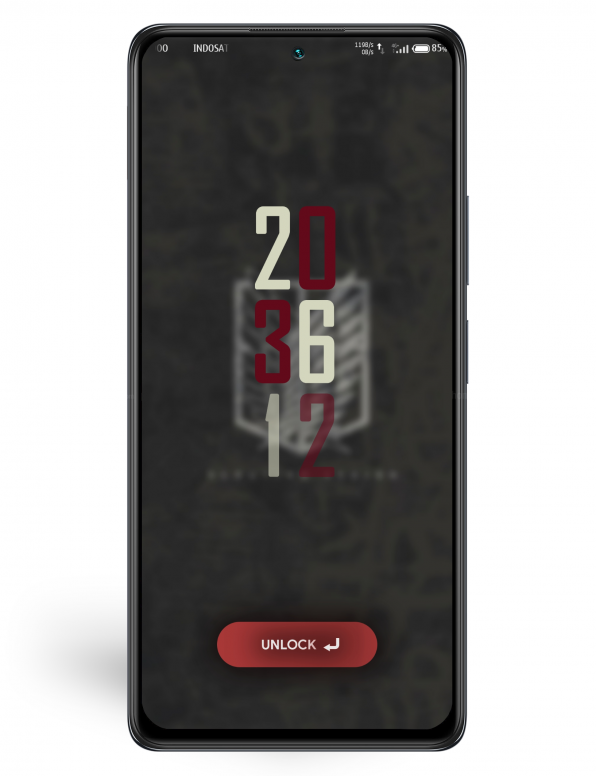 Tampilan Homescreen & Icon default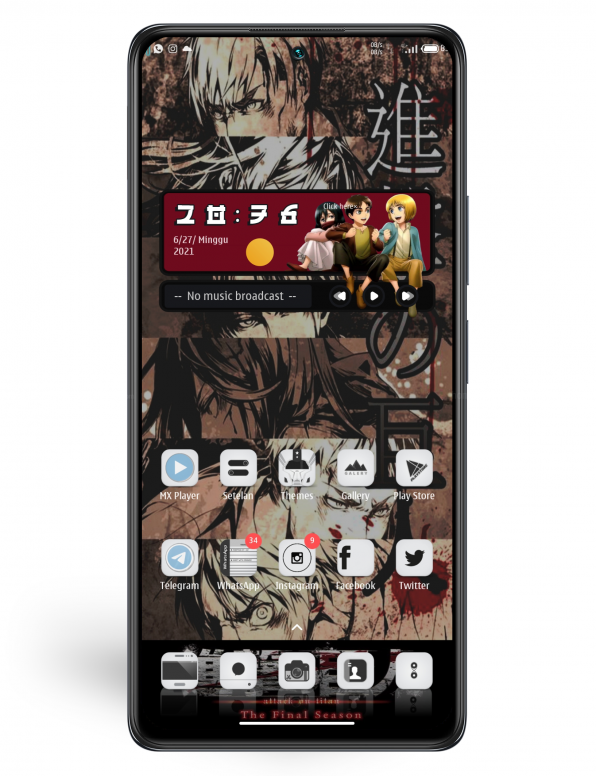 Oh iya, jam widgetnya bisa berubah-ubah ya gaes. jadi tinggal tekan-tekan aja widget jamnya. Tampilannya seperti ini: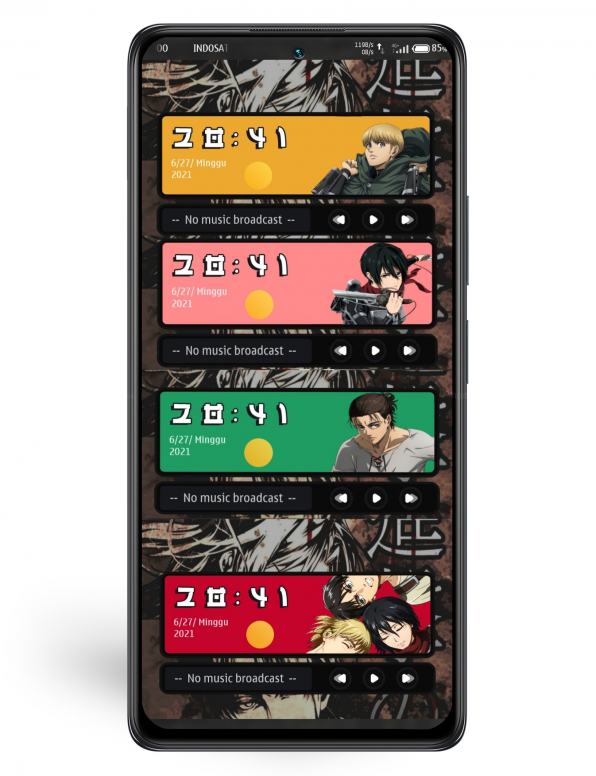 Tampilan Setelan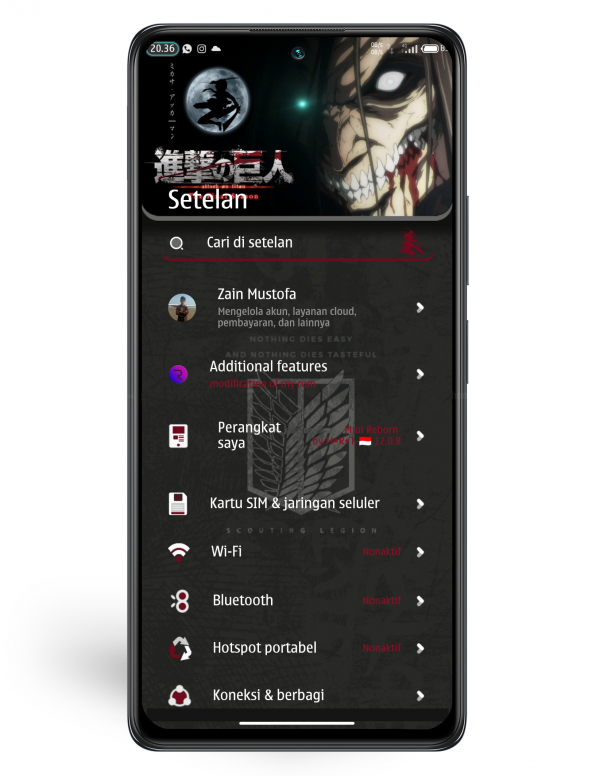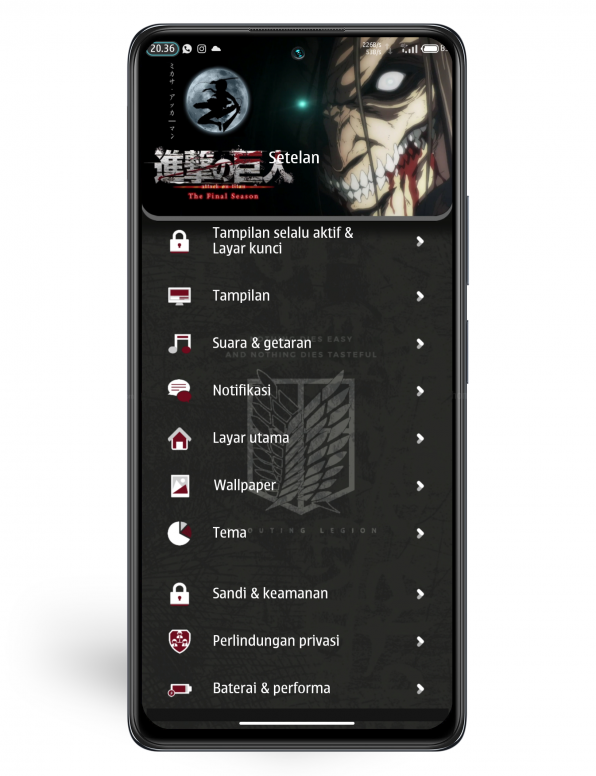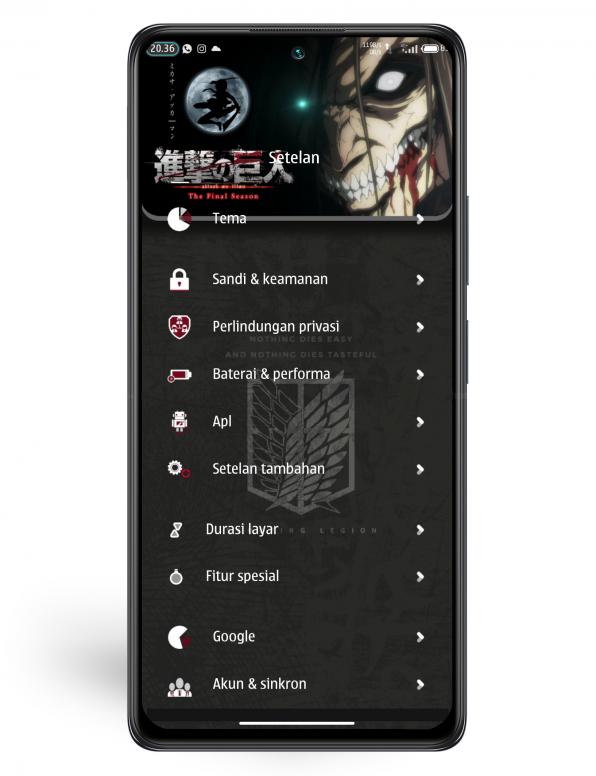 Tampilan Tentang Ponsel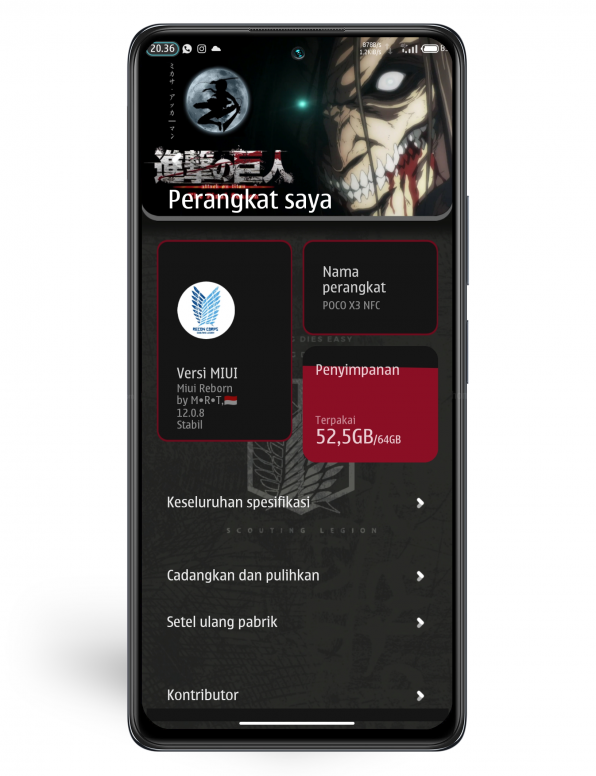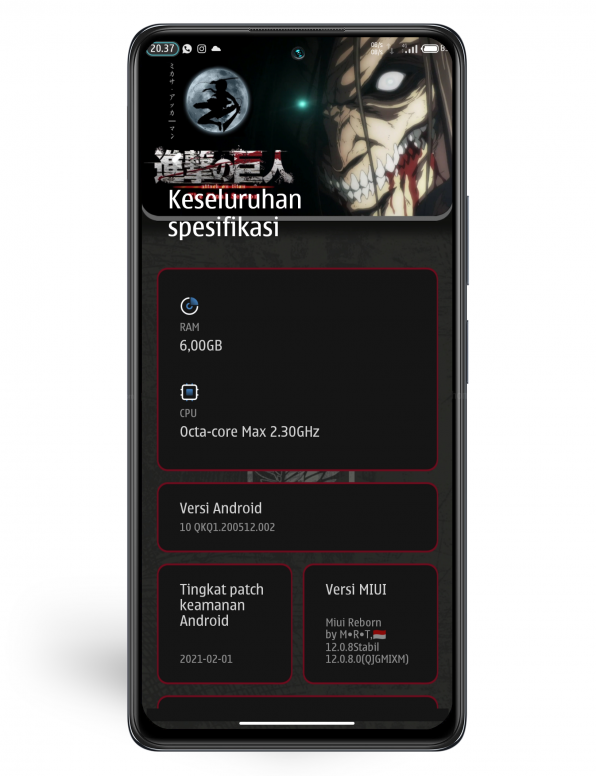 Tampilan Pusat Kontrol Gaya Baru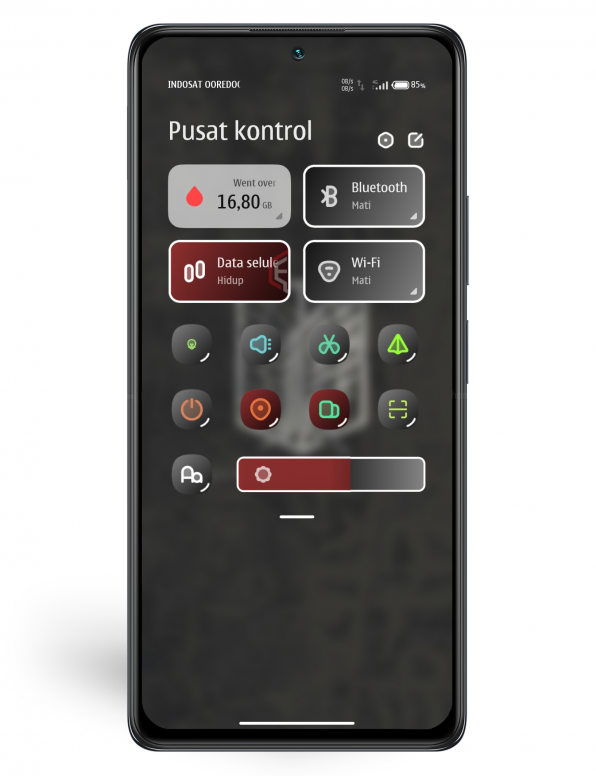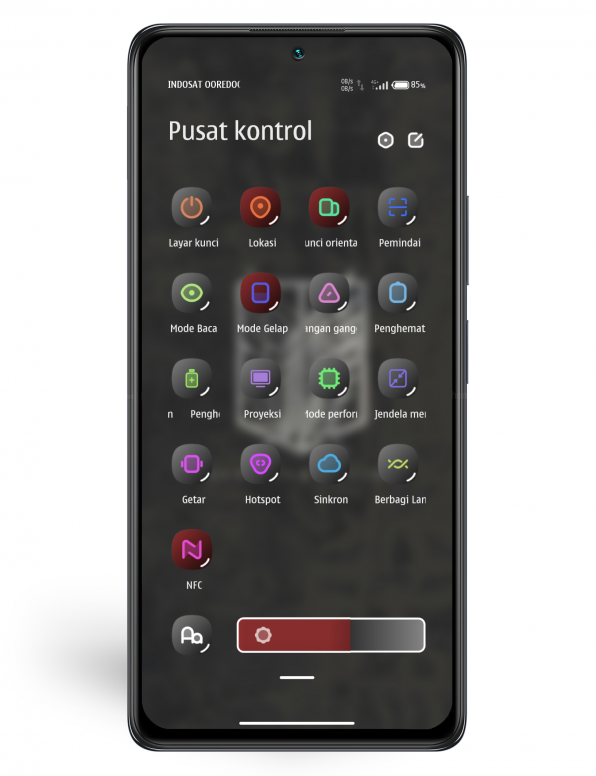 Tampilan Status Bar Gaya MIUI 11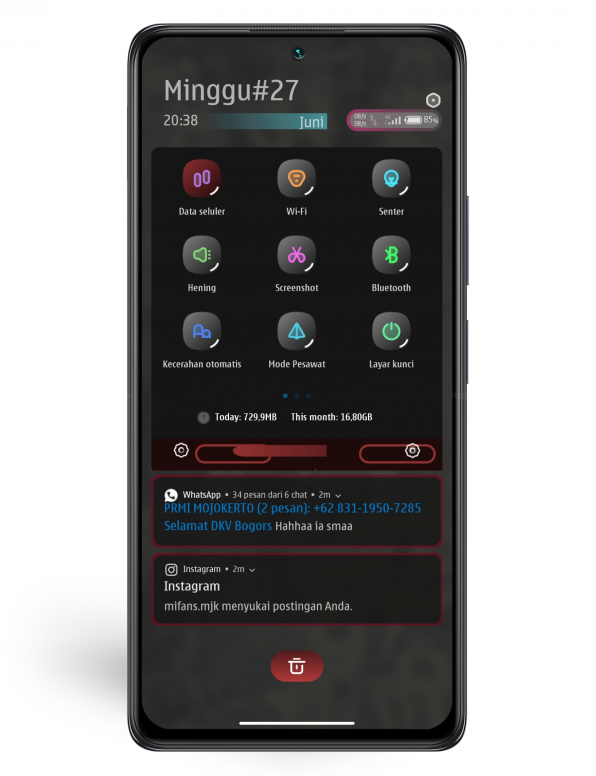 Tampilan Dial Phone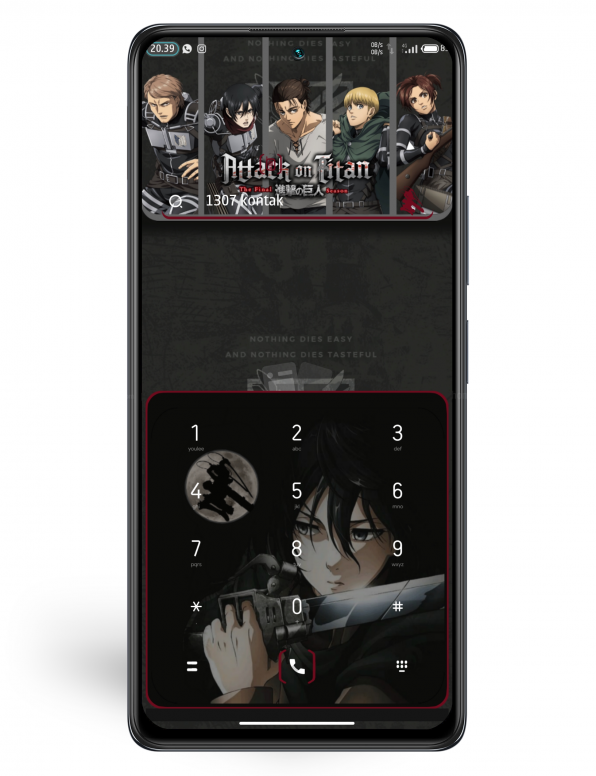 Tampilan Pesan (SMS)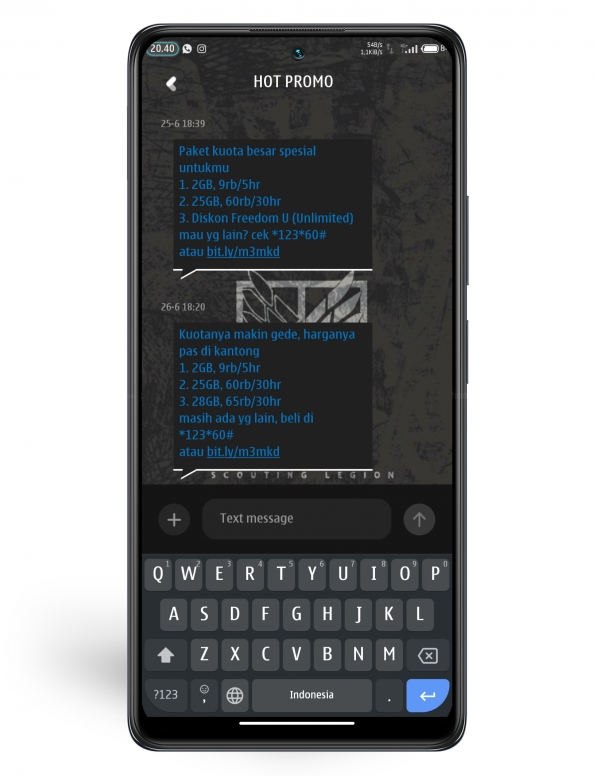 Tampilan Daftar Pesan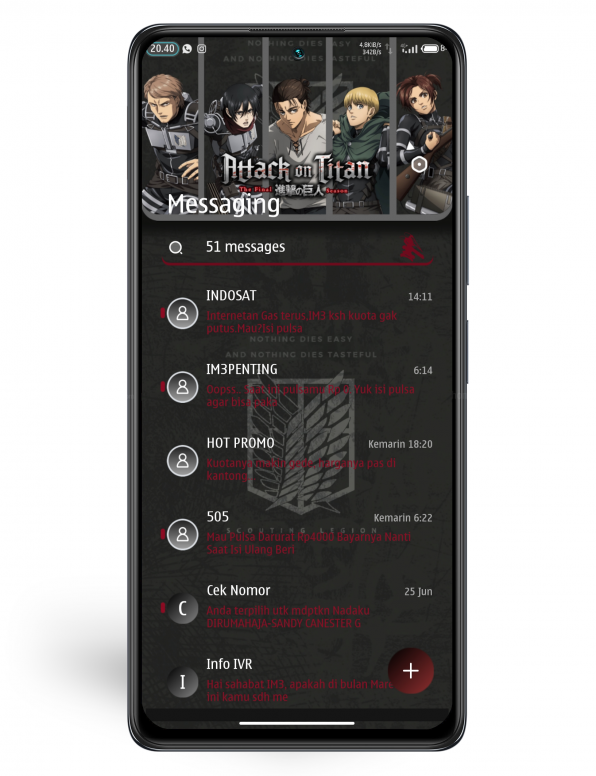 Tampilan Daftar Kontak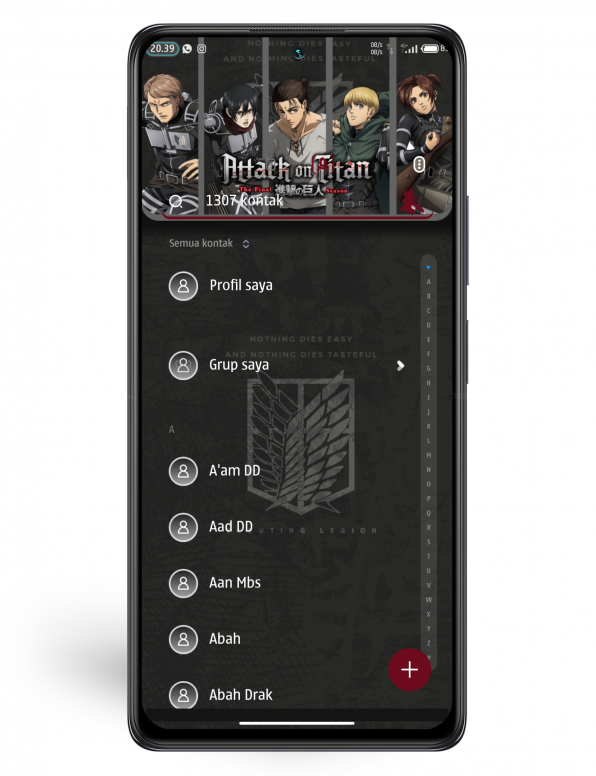 Tampilan Menu Kontak