Konkurs! O krok przed Tobą! Czas na trzecią rundę!
Odpowiedź na pytanie konkursowe:

Moim najlepszym pomysłem jaki wpadłem podczas chodzenia (zabawy konkursowej "O krok przed Tobą!" , jest to ze dystans jaki pokonuje do pracy w jedną stronę to zaledwie 3km, które zawsze pokonywałem samochodem, zmieniło się to od 3 tygodni, gdzie chodzę już pieszo, i tak mi się to spodobało że od tego momentu tylko wyłącznie będę chodził pieszo, w sumie to tylko 6km, ale dla zdrowia i ochrony środowiska WARTO ! się przejść.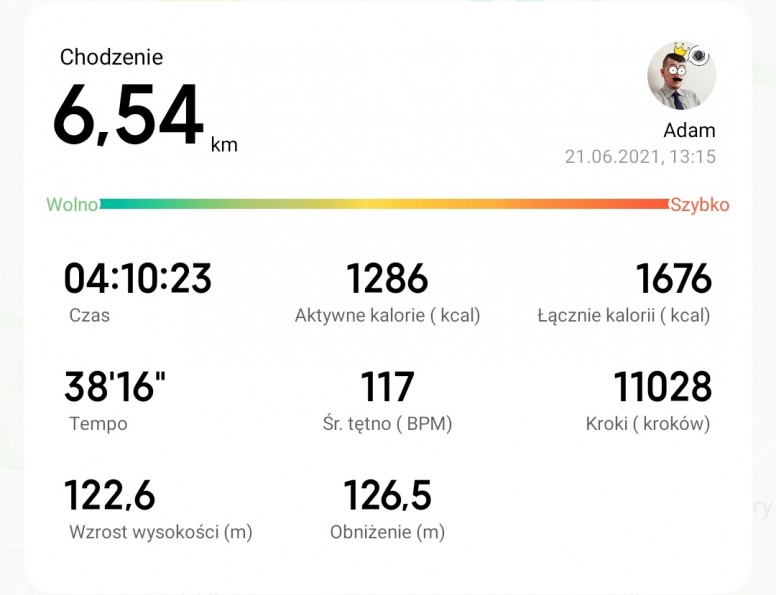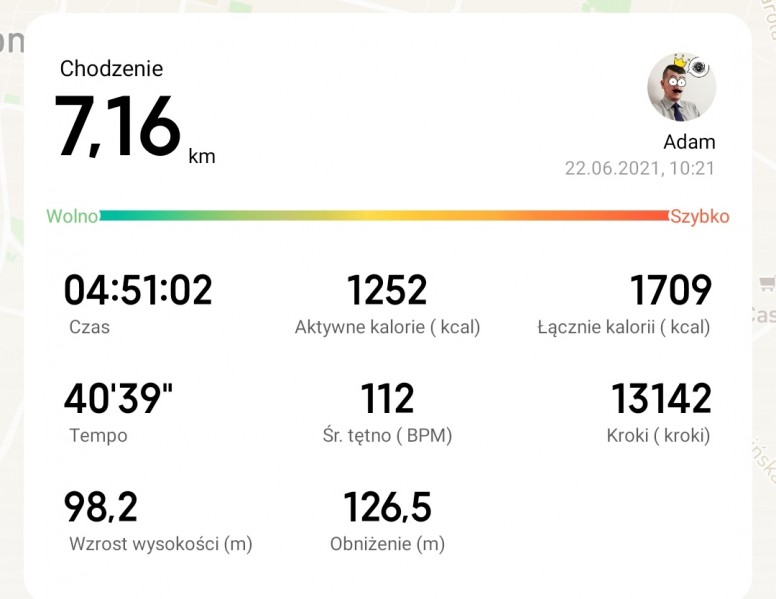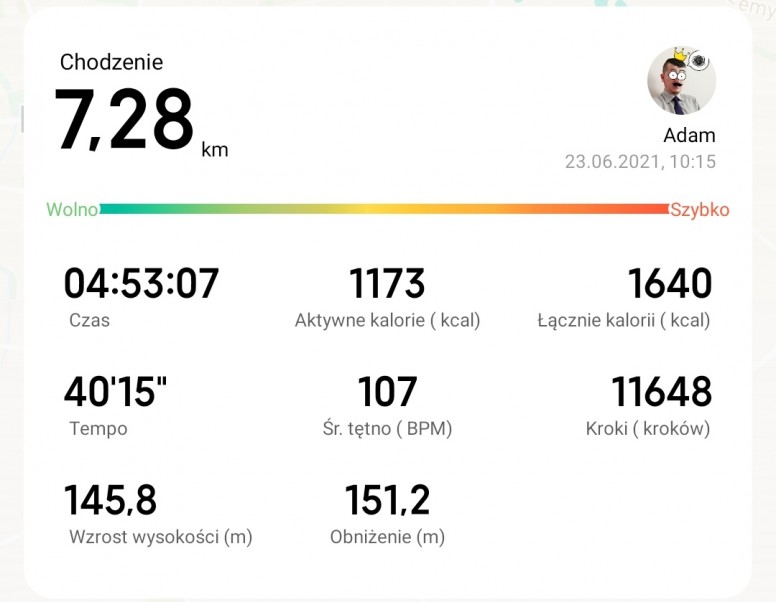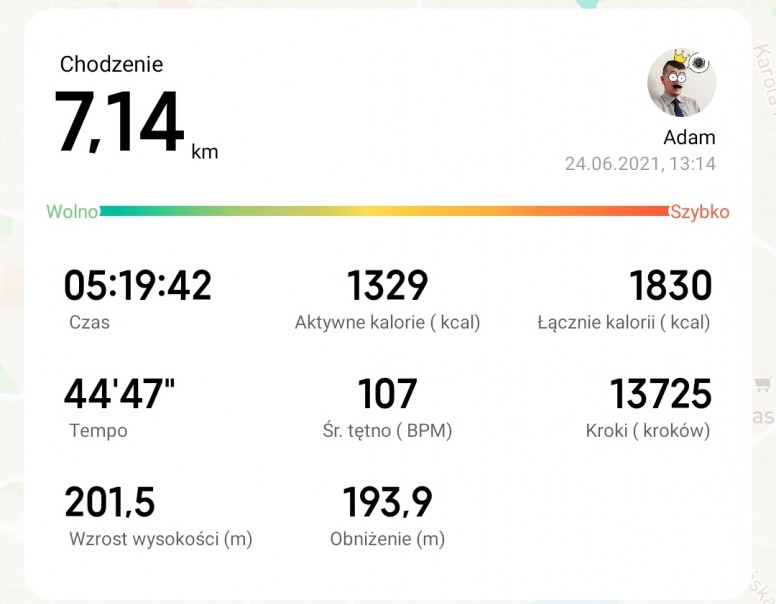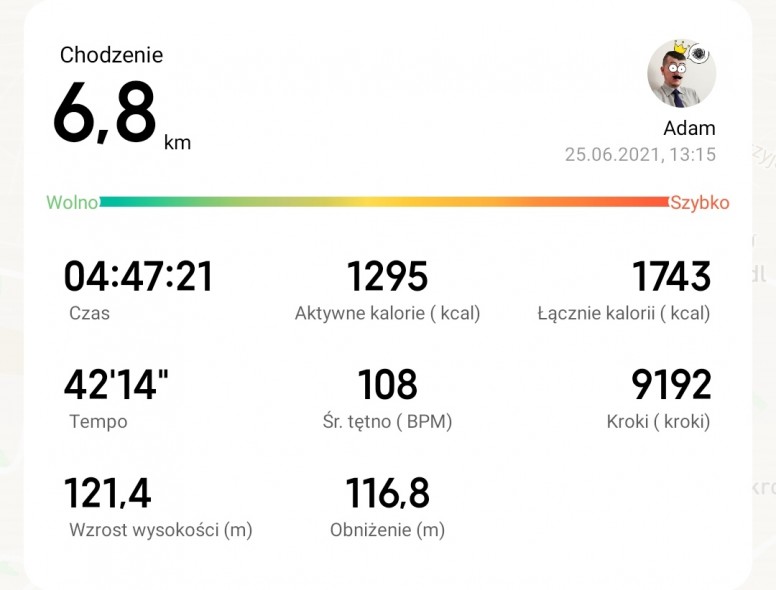 w sumie 58 735 Kroki