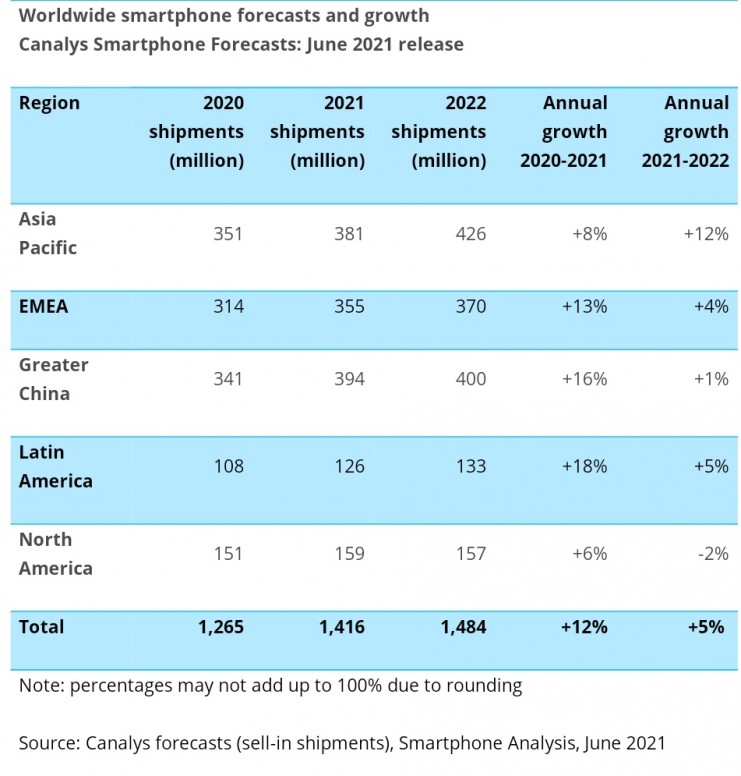 Dear Mi Fan's Greetings
Canalys released a report saying that the latest forecast data shows that the global smartphone market will grow by 12% in 2021, and shipments will reach 1.4 billion units .

Compared with 2020, shipments have achieved a strong recovery. Last year, smartphone shipments fell by 7% due to the severe restriction of the market due to the new crown epidemic. As the new crown vaccine continues to be promoted globally and the momentum of the new crown epidemic weakens, the supply of parts and components will become a new bottleneck in the smartphone industry.

Canalys said: "In some parts of the world, consumers have been unable to take vacations and go out to spend in recent months. Many people have changed their disposable income to new smartphones. The development of 5G mobile phones is strong. , Accounted for 37% of global shipments in the first quarter, and is expected to account for 43% (610 million units) of shipments throughout the year.

This will lead to fierce price competition among manufacturers, and many manufacturers sacrifice other hardware functions, such as screens. Or power supply, so that 5G can be incorporated into the cheapest mobile phones. By the end of this year, 32% of all 5G phones shipped will cost less than $300. Now is the time for mass adoption of 5G phones."



Via ✝️ Kindly Don't Forget To Follow ▲Paddyman