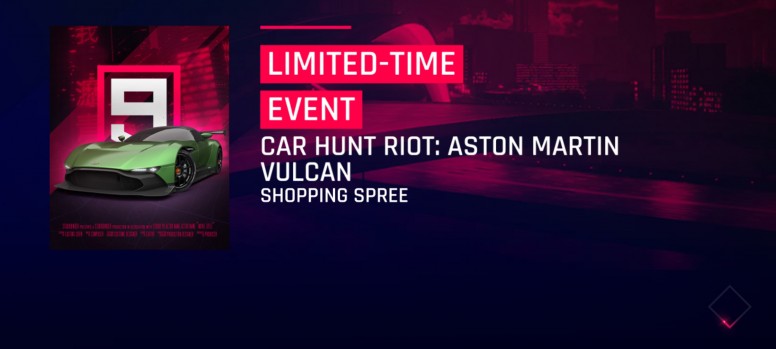 Hei Mi gamers,
Wassup everyone? Hope to find everyone playing their favourite games. Today, I am gonna share some tips and my gameplay for the Asphalt 9 Legends - Daily Events - Car Hunt Riot: Aston Martin Vulcan - Shopping Spree.
Car Hunt Riot Race against other players to secure EPIC Import Parts to Max Out the featured car! If you missed the Car Hunt. Check the shop for offers on this vehicle. Qualify in the top 5 - 100% to earn featured rewards like Import Parts, Event Pack and Rare Parts for Aston Martin Vulcan or Uncommon Parts.
Aston Martin Vulcan is the car available for you to compete and required to use to get the blueprints with a required timing.
One of the circuits and the best time will be shown. Gameplay for Car Hunt Riot: Aston Martin Vulcan.
Enjoy!
Stay safe and enjoy! Get your adrenaline rush!