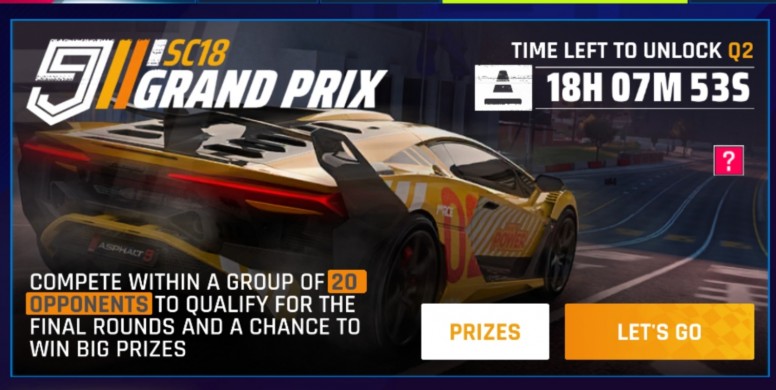 The SC18 Grand Prix is to compete within a group of 20 opponents to qualify for the Final rounds and a Chance to Win Big Prizes.
The venue for the race is at U.S. MidWest, Whirlwind Curve.
You will have the chance ride in the Lamborghini SC18 to complete your practice round.
Practice accordingly with the conditions and get to timing to be on the Top 10 to qualify.
Finishing the practice is rewarding, just break the timing or the meeting the conditions and you earn Rare Card, Credits of 10,000 and Event pack.
Gameplay
Enjoy!
Stay safe and enjoy! Get your adrenaline rush!