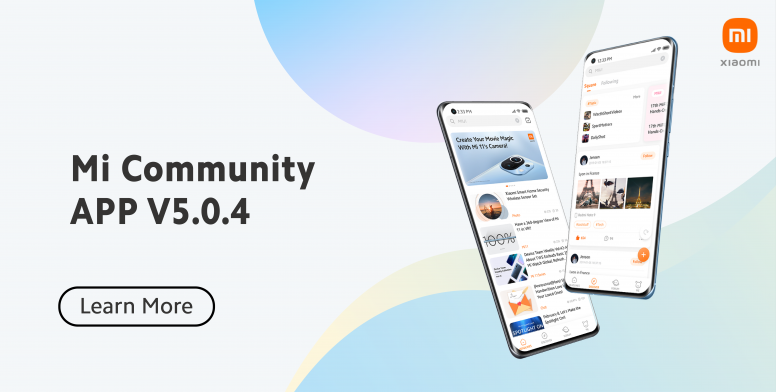 Hi Mi fans,

Today we bring you the latest update of Mi Community APP, with an update to v5.0.4, and it comes with optimizations and bug fixes. If you would like to know what has changed, there is a change log below. Don't forget to update your application today :D

If your app doesn't update automatically, you can download the new version of Mi Community from Google Drive by clicking the following link:


Changelog:
Fixed known issues

Do note,

Although points and Mi coins have been transferred to the new system, the numbers are not gonna change in the new system for a temporary period. We have planned to re-do the whole point-level system and then it will comply with the new rule.
Column and Dark mode will be added back in the following versions.
We have transferred badges (previously called medals) according to Mi Global Community threads. If you find some badges missing, it's probably because they belong to another site.
We are working to transfer private message records to the new app but due to the change in the data structure, the same can't be promised.

* For now the new app is available on the play store for some of the countries only. If you are unable to get it on the play store, no worries, it will be made available soon.
What do you think of the latest Mi Community APP version? Leave your thoughts in the comments section