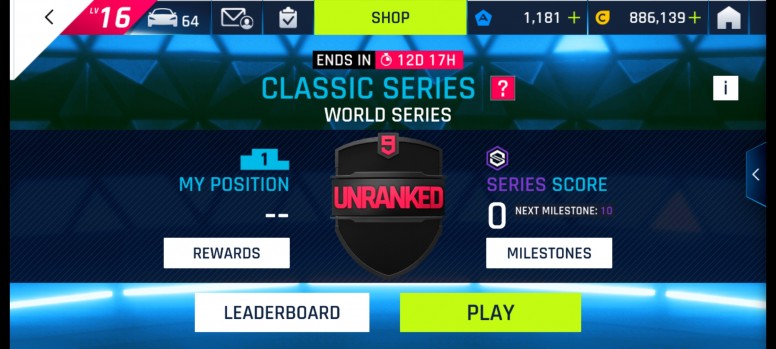 Hei Mi gamers,
The Multiplayer World Series is a gameplay feature in Asphalt 9: Legends.
The Leagues
There are five leagues in total:
Bronze League: Every player starts each season in this league after a race.

Silver League: Reach a rating of 1,100

Gold League: Reach a rating of 1,250

Platinum League: Reach a rating of 1,450

Legend League: Reach a rating of 1,750



Keep racing to increase your Series score. Reach the different score milestones in order to get awesome rewards.
You just have to start racing and prove your worthy skill and get in a position to jump to Bronze or Silver League. These are the cars available to you for that quest.
I chose Mazda Furai to accomplish my quest, which I managed to start off with Bronze League.
Your opponents cars and ranking.
I finished with A rating of above 1,056 to attain Bronze League, which I start to race in Bronze with better options of available cars to compete.
Gameplay
Stay safe and enjoy! Get your adrenaline rush!