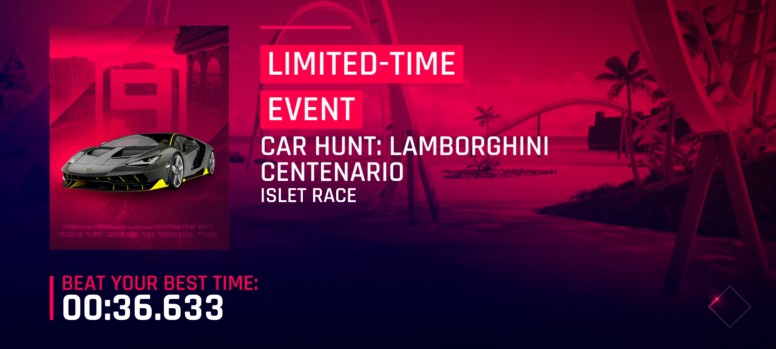 Hei Mi gamers,
Wassup everyone? Hope to find everyone playing their favourite games. Today, I am gonna share some tips and my gameplay for the Asphalt 9 Legends - Daily Events - Car Hunt: Lamborghini Centenario.
Car Hunt win guarantee blueprint for the featured car! Once this event is over, you will be able to use this vehicle to compete in the car hunt riot against other players.
You need to use the cars as shown for the packs and the car blueprints effectively, available for you to compete and required to use to get the required timing.
One of the circuits at Islet Race.
The rewards ranged from Lamborghini Centenario blueprints and other rewards. Below is the gameplay.
Enjoy!
Stay safe and enjoy! Get your adrenaline rush!