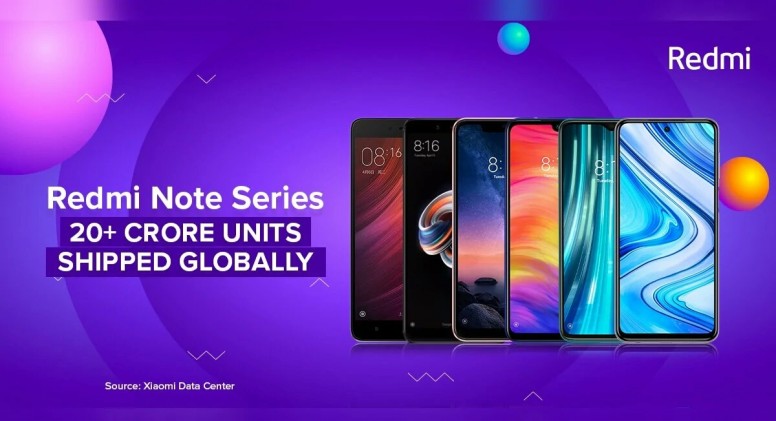 Hello Mi Fans,
Xiaomi announced that it has sent more than 200 million Redmi Note series phones globally. Xiaomi shared the development through the Redmi India account on Twitter and Facebook citing data from Xiaomi Data Center. The first Redmi Note series phone was launched back in 2014. Since then, the Xiaomi has continuously released Redmi Note series phones, with the latest Redmi Note 9 series. The Redmi Note 10 series has been in the news for quite some time and its debut in the first quarter of this year (4th March 2021).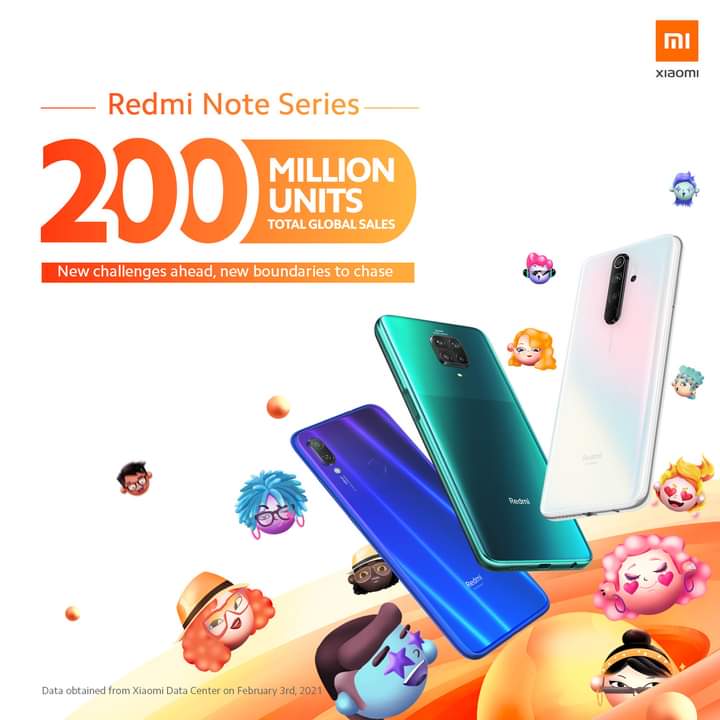 According to Xiaomi, the Redmi Note series, which started with the Redmi Note, has shipped over 200 million units globally. Redmi india Shared This is a milestone on Twitter, saying it is a testament to the Redmi Note which is the most liked series in the world.

Xiaomi has launched phones in its Redmi Note series every year since 2014. The Redmi Note 2 and Redmi Note 3 debuted in 2015, while the Redmi Note 4 was released in 2016. This was followed by Redmi Note 5A in 2017, followed by Redmi Note 5. Note 5 in early 2018. The Redmi Note 6 series debuted in the same year and was followed by the Redmi Note 7 series in early 2019. Xiaomi also launched the Redmi Note 8 series in the same year. The Redmi Note 9 series debuted in 2020.



Thanks for all Mi Fans your continuous Love and Support.





Source:- A, B.


Which Redmi Note Series You Use Now.