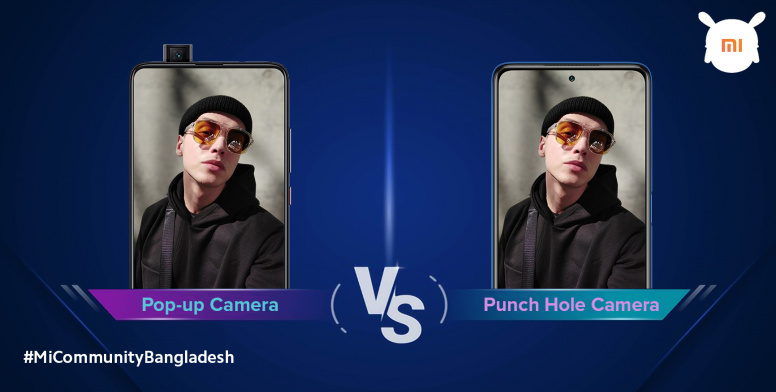 Hey Mi Fans,
Happy Tuesday. I wish you're enjoying your working day, let me make it more interesting. Don't you wanna know how? Well, the answer is 'Debate'. The debate is good for you! It helps strengthen your mind and teaches you patience and how to talk things through. During a debate tournament, you don't see opponents yelling at each other or being mean.

This is our 48th debate for our Mi Community users. This week's thread is very interesting as we are going to discuss a very cool topic. We will compare between two front-facing camera technology of smartphone Pop-up Camera and Punch Hole Camera.



Which Front-facing Camera do you like most?

Have some points to debate? Great, we would like to hear them all!


Facilities of Pop-up Camera:

More display area - Just like any other feature, the Pop-up feature comes with its own drawbacks and advantages
The cool feel - Pop-up sliders are cool and attractive
Aesthetics - Its shows how revolutionary and transformative technology has become

Facilities of Punch Hole Camera:
Easy to get used to - The punch-hole notch design is so easy to get used to
More display area - Even though it doesn't give you as much display area as a smartphone with a pop-up camera, you still get a significant amount of display area
Limited distractions and easy navigation - You won't experience any distractions on your screen while using your phone

Thanks a bunch to our
admin
mnnahid
bhai, for your restless support and direction.