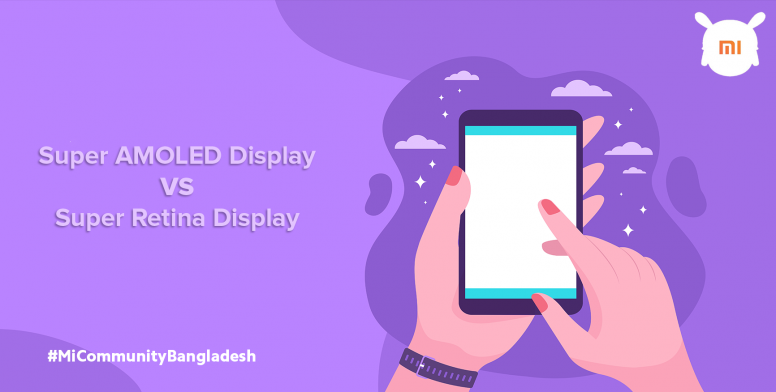 Hey Mi Fans,
Happy Tuesday. I wish you're enjoying your working day, let me make it more interesting. Don't you wanna know how? Well, the answer is 'Debate'. The debate is good for you! It helps strengthen your mind and teaches you patience and how to talk things through. During a debate tournament, you don't see opponents yelling at each other or being mean.

This is our 46th debate for our Mi Community users. This week's thread is very interesting as we are going to discuss a very cool topic. We will compare between two smartphone display technology Super AMOLED and Super Retina.



Which Display do you like most?

Have some points to debate? Great, we would like to hear them all!




Features of Super AMOLED Display:
Excellent viewing angles
It has better shock absorption and less risk of breakage
The plastic substrate is thin and light
Potential for a very wide color gamut
Good Contrast, well suited for HDR
Good energy efficiency and battery life

Features of Super Retina Display:
Superior user experience compared to inferior displays
Super Retina Display has Higher resolution and more display information
Better display in outdoor lights or direct sunlight
Reduced eyestrain due to clearer and sharper images

Thanks a bunch to our
admin
mnnahid
bhai, for your restless support and direction.
Rate