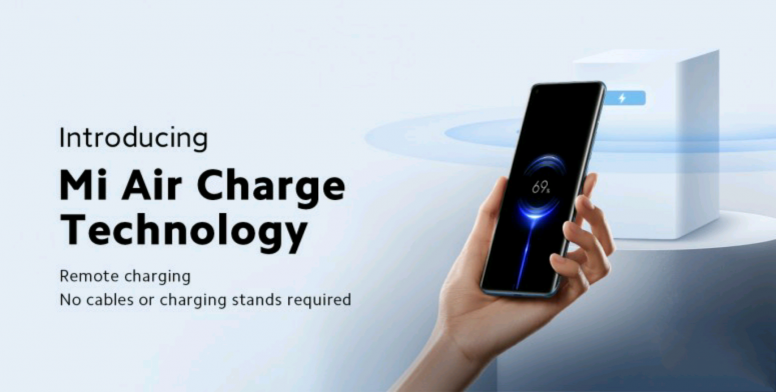 Assalamu Alaikum, Dear Mi Fans

Greetings from Mi Community Bangladesh Tech Team! We hope you and your family are safe and well.

Xiaomi has announced "Mi Air Charge Technology," a wireless charging system that the company claims is able to charge devices within a radius of several meters. According to the company, it can wirelessly charge multiple devices simultaneously without connecting any cables or placing your devices on a wireless charging stand. For people on the go, wireless charging is gaining more and more popularity with passing days and Xiaomi is working relentlessly towards making wireless charging technology seamless. Our Mi Air Charge Technology is a giant leap forward in wireless charging technology.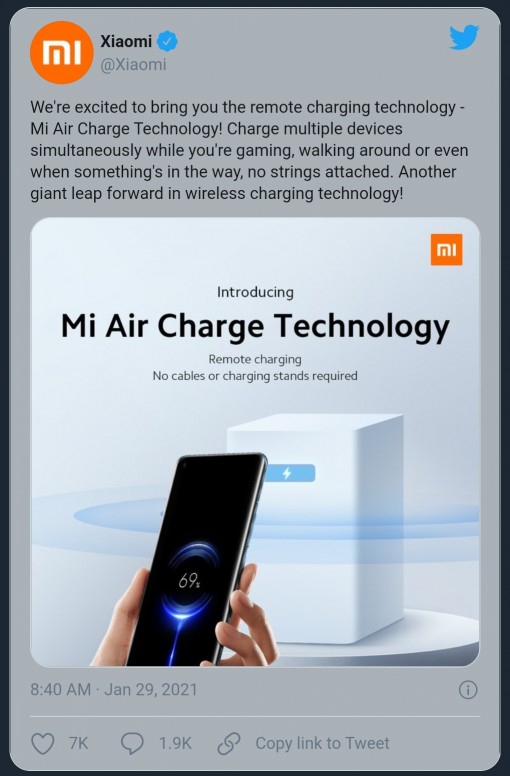 Xiaomi says the technology will also work with smartwatches and fitness bracelets. Another goal is to make "living rooms truly wireless," with speakers, lamps, and smart home devices all being powered by the same remote system. However, that no commercial products will include the technology this year, and declined to provide a timeframe for release.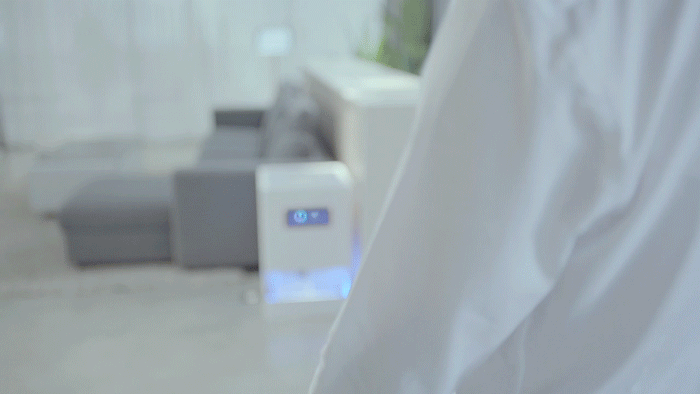 This charging pile has 5 phase interference antennas to accurately determine the position of your mobile device. After determining the position, a phase control array composed of 144 antennas transmits millimeter-wide waves through beamforming. The receiving device has a miniaturized antenna array with a built-in "beacon antenna" and "receiving antenna array." The receiving antenna array composed of 14 antennas converts the millimeter wave signal emitted by the charging pile into electric energy through the rectifier circuit, to turn the sci-fi charging experience into reality.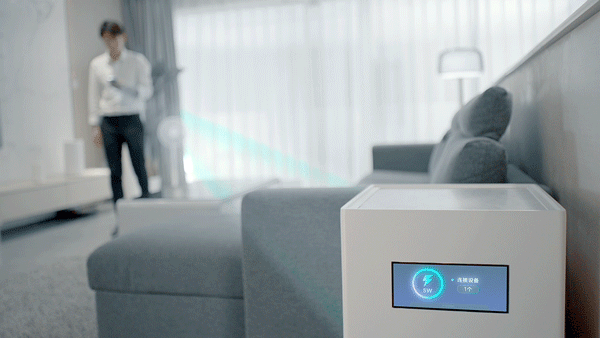 Currently, Xiaomi remote charging technology is capable of 5-watt remote charging for a single device within a radius of several meters. Apart from that, multiple devices can also be charged at the same time (each device supports 5 watts), and even physical obstacles do not reduce the charging efficiency.

Source



Stay Home, Stay Safe and Stay Healthy




✪ About Mi Community Bangladesh:

Country's largest Tech Community Mi Community Bangladesh is the hanging out place for all the Bangladeshi Mi Fans. Here we share the latest news and happenings about Xiaomi in Bangladesh. All official product launch announcements, sales updates, event registrations, and other news and conversations related to Xiaomi Bangladesh are also published on this platform. More importantly, this is where we can interact with the like-minded Mi Fans like you!




Download The Mi Community App