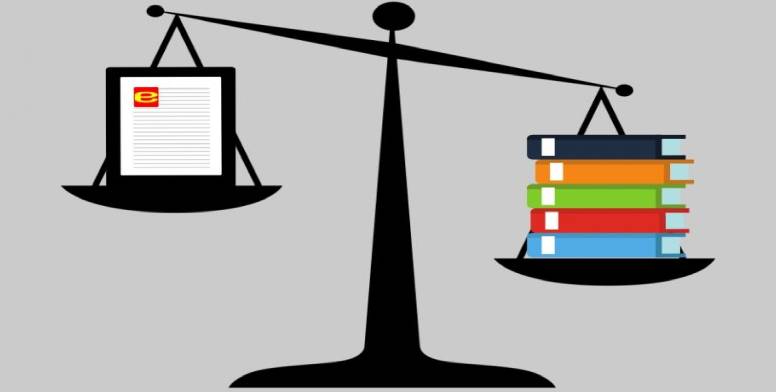 Hello Mi Fans,

Usually, the discussion around physical books and ebooks is based on which one is better than the other. And therefore, which one you should commit to going forward. However, there are numerous benefits to using both formats to get the most out of your reading experience.

So, here's the case for physical books, the case for ebooks, and the reasons why you should be using both.

Physical/Paper Books

Can Provide a More Immersive and Engaging Experience: Physical books are well... physical. No prizes for guessing that but what this means is that they have the ability to give you a more immersive experience through the use of engaging multiple senses.
Come In All Shapes and Sizes: A wonderful benefit to physical books is just how much variety there can be in how they're presented. From paperbacks to hardcovers, leatherbound and clothbound books, unique illustrations to picturesque children's editions, the list is expansive.
Provide a Disconnect From the Digital World: In this sense, physical books provide a wonderful disconnect from the digital world, keeping you in the moment, free of distractions. Whether at work or leisure, if you find yourself with screen fatigue, constantly distracted by your phone, tablet, or computer, picking up and reading a physical book can be wonderfully refreshing.

Ebooks
Give You Instant Access to Millions of Books: An incredible benefit to reading ebooks is just how available they are. For example, the largest ebook store right now, Amazon's Kindle Store, gives you access to millions of ebooks which you can read instantly after purchasing. No travelling to a book store or waiting for a delivery to arrive.
Can Be Read Anywhere, Anytime: Ereaders are designed to be read anytime, anywhere. They're incredibly portable, perfect for taking on your travels and for both short and long commutes. Their storage allows you to take thousands of books with you wherever you go.
Are More Cost-Effective in the Long Run: The upfront cost of getting an ereader can seem a bit daunting. However, the reduced price of ebooks compared to new paperbacks and hardcovers and the numerous sales and discounts make this a worthwhile investment as time goes on. If you're eager to try out lots of new books, purchasing them as ebooks will be more cost-effective.


Conclusion:
Physical books and ebooks both have their own unique strengths and weaknesses. But instead of picking one over the other, they should be seen as complementary to each other. One's weaknesses are often the other's strengths and vice versa. There's pressure to choose just one format, but if you enjoy reading, there's no reason not to read a combination of the two.

So which one will you prefer? Select your side and reply in the commnet box below and let us know your views.