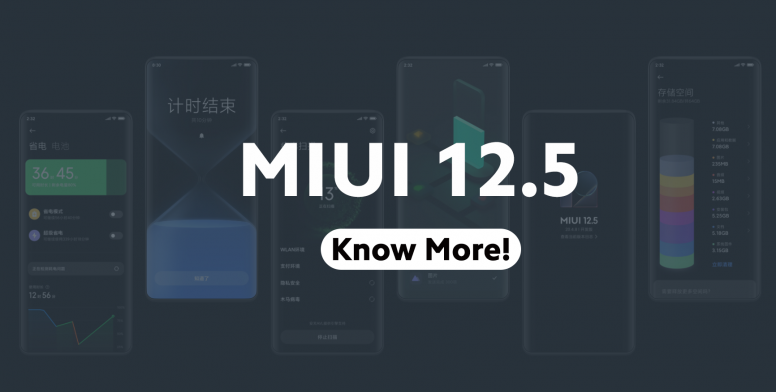 Hello Mi Fans,

Along with it's latest flagship Mi 11, Xiaomi also unveiled the latest MIUI 12.5 with brand new upgrades in privacy and security as well as Super Wallpaper, animation, haptics, system optimizations and various other new features in China yesterday. Core usage scenarios are optimized to decrease memory usage by 20%, while system operations are designed to use 32% less memory and offer a 17% decrease in power consumption. Super Wallpapers consume 40% less power under MIUI 12.5, allowing the system to operate smoother while conserving battery. The new MIUI+ also offers maximum efficiency for multi-tasking between smartphones and computers with Android and Windows integration. Let's check out the features in details: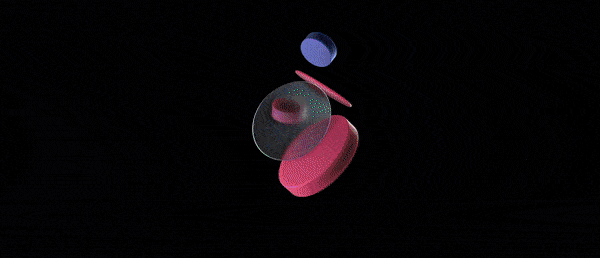 Super Wallpapers: MIUI 12.5 offers super wallpapers to break through the boundaries of space and touch imagination at your fingertips. From the screen display, to the lock screen, to the mobile desktop, every screen changes into an imagined space. Tour the beautiful scenery of the earth, explore the surface of Mars, chase the rings of Saturn, and be next to thousands of imaginations in front of the screen.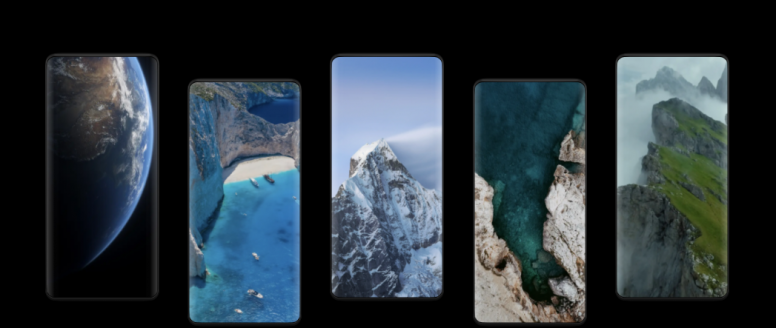 Home Earth: Feel the pulse of the earth and touch the bright planet. Every picture is like being on the scene, and the beautiful scenary of the earth has a panoramic view. Imagine close, close on your hands!
Red Mars: A desert planet carrying human curiosity
Saturn ring: A new stop to explore the unknown universe
Snow Mountain: Snow Mountain wallpaper offers a unique unlock animation that zooms out of the peak when you unlock your device. The sky and scenery in the wallpaper change color based on the time of day, and it also features some subtle animations that are triggered when you swipe between pages on your homescreen.
Geometry wallpapers: Geometry wallpaper consists of a set of moving geometric shapes in various colors and opacity. The wallpaper has two versions, a bright one with a light blue background and a dark one with a black background. In both versions, the geometric shapes move around as you swipe through pages on your home screen.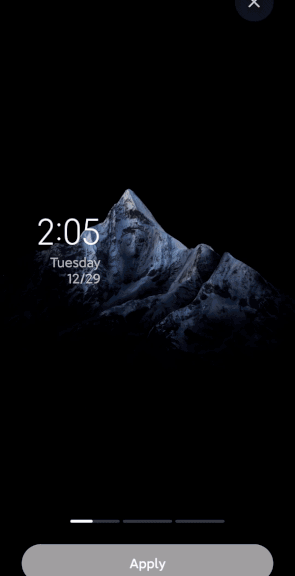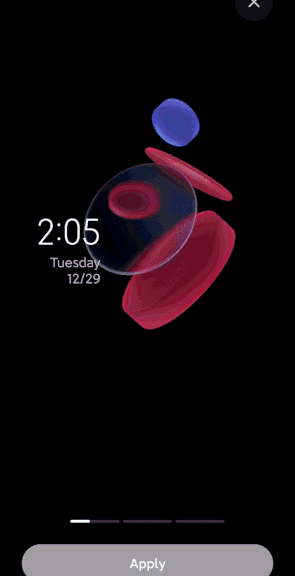 Light Cone: Excellent dynamic effect architecture laying the foundation of top technology


MIUI's core technology of motion effect- MIUI light cone architecture is fully upgraded. The new technology was to move the full interpretation of leading-efficient design. The light cone architecture goes a step further. Based on our brand-new motion effect architecture, the motion experience of each scene has been greatly improved, smooth and natural, efficient and comfortable, bringing tangible joy. System application is fully optimized. Now it's lighter, faster and more economical. Background memory usage has been decreased by 35% on average. System application power consumption has been decreased by 25% on average.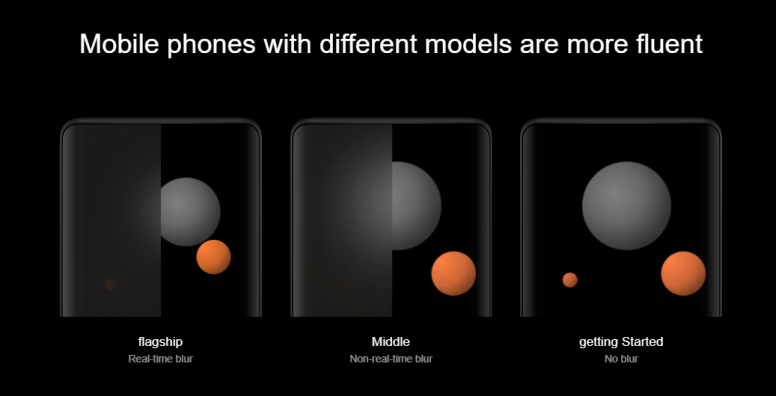 Android's first gesture Turbo responds quickly and smoothly. When CPU preemption occurs, the thread is blocked and the card becomes slower. MIUI 12.5 builds a gesture-specific thread, speed-up drive, bid farewell to lag. The computing power is upgraded by 20 times the rendering power, and the rendering is great.


Dynamic effect - Top-notch aesthetics and dynamic design , synesthesia is visible and real!


The top-notch system dynamic design is even more enjoyable in MIUI 12.5. Our innovative dynamic visual design has also elevated the system aesthetics to a new level. MIUI is always your choice for pursuing the quality of life.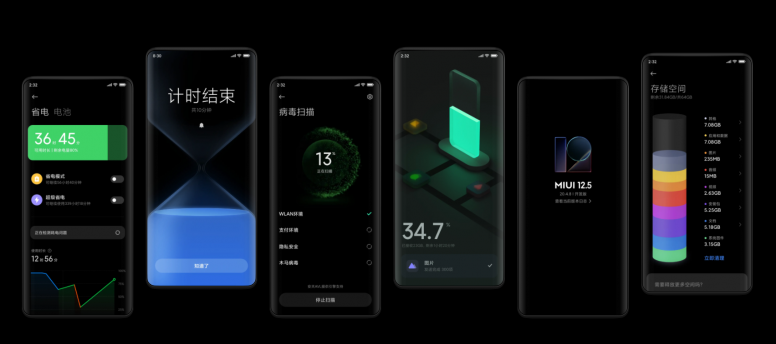 Sound : "Nature" The DNA of MIUI Sound Design


Since 2018, MIUI has created the first system natural sound effect system, integrating "nature" into the DNA of sound design. We draw inspiration from the earth, collect the sounds of nature, and let the creatures and beautiful sounds of nature ring into the phone's sound. We hope to make you aware of the connection between man and nature.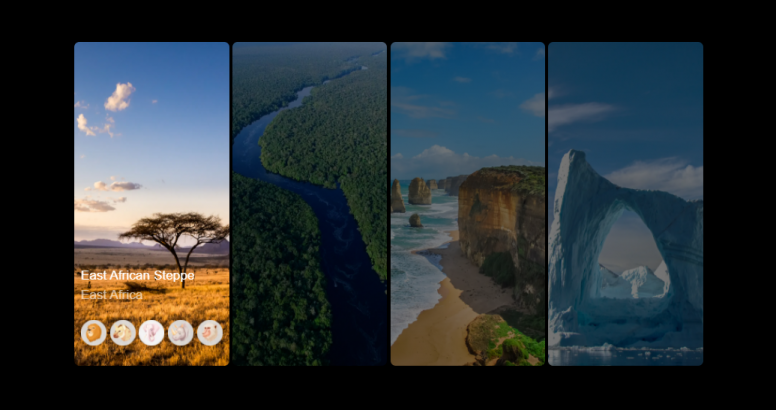 For the notification sound, The Nature Museum hears everything and is on the scene. We have worked with natural sound recorders around the world to travel the world from the grasslands of East Africa to the rainforests of South America, recording the sounds of precious species. The sound of more than 120 kinds of global creatures, the natural beauty, keeps going here! All beautiful sounds are presented in stereo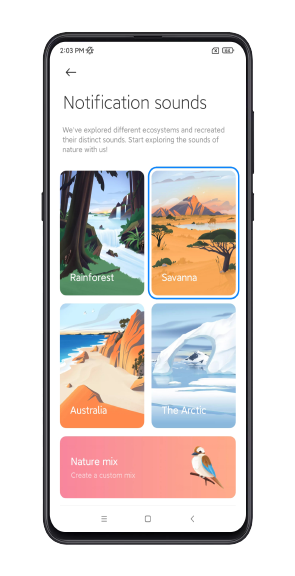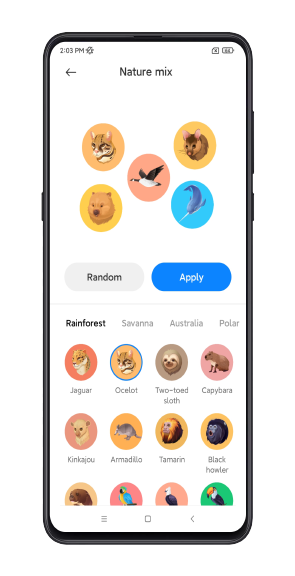 Touch: MIUI natural touch , the last link of a complete experience


People not only get a lot of information through sight and hearing, but also through touch. We will be offering refined feedback feature reality, haptic feedback to convey more information, bring top tactile experience. Reality touched everywhere in the rich transient tactile library giving you an immersive experience.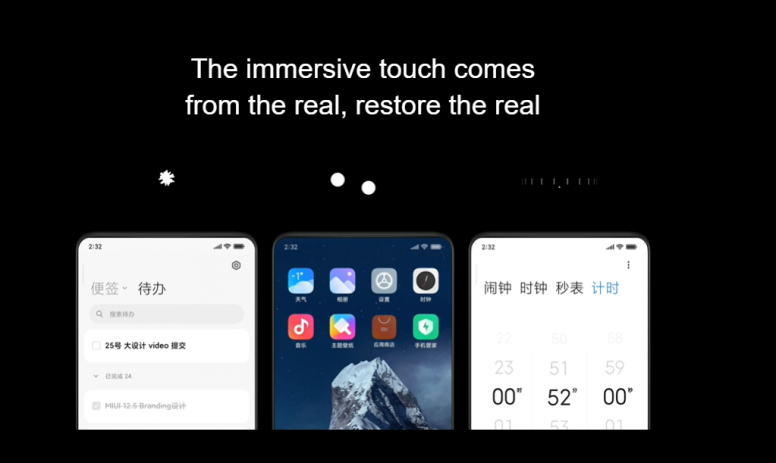 Privacy: The world's leading privacy protection capabilities are fully in place and always implemented


MIUI, which is worthy of your trust, insists on putting users' information's security and privacy protection first. In MIUI 12.5, the privacy protection capabilities of the APP-oriented system have been further improved, and we will do our best to protect the safety of your personal information. MIUI promotes tremendous progress in the industry. In April 2020, MIUI brought leading user privacy protection functions and services such as "flares", "interceptors", and "concealed masks". It greatly improves the level of user privacy protection, and has a profound impact on the entire industry and ecology.



Clipboard privacy protection
The world's first fusion fuzzy positioning based on differential privacy : Let the app only get your approximate location. The location information is obscured based on differential privacy technology to maximize your privacy. You can choose to give some apps an approximate location to avoid excessive access to private information. The accuracy of the information given to the application is up to you.
The first Android system to fully enable the sandbox mechanism : Independently isolate photo albums and sensitive private information, applications need to request additional access
Support separate setting of application read permission details
More powerful web privacy protection capabilities : Automatically block malicious downloads of web pages, Internet anti-tracking your behavior only you know
Proper ecological regulation and privacy: Each APP in the App Store comes with its own privacy instructions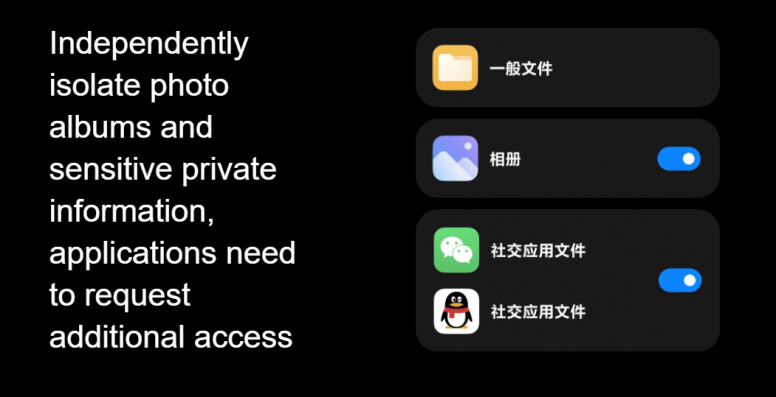 Other Features: In MIUI 12.5, we have introduced some more useful functions to improve your efficiency.
Notes App: Professional and thoughtful notes are carefully crafted for knowledgeable people on the phone. Now our notes app is much more organized and structured and comes with some interesting features! Easy writing, convenient management, free drag and drop.


One-click brain map generation
Four brushes carefully adjusted. Exquisitely restore the real strokes
Optimized for finger painting
Automatically generate graphics and connecting lines
Your text , presented as artwork : Innovation and dynamic grid, build order of the beauty of words, so that your creation is pleasing to the eye and heart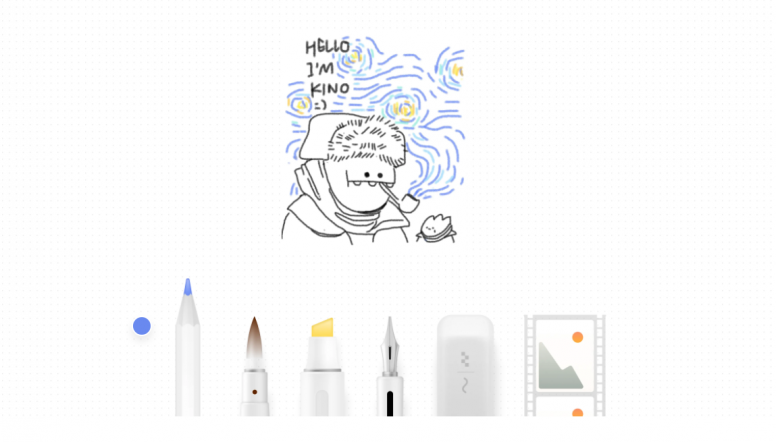 Floating Windows: Probably the best multitasking solution in the world.

MIUI +: Collaboration between mobile phones and computers. MIUI's first "cross-border" work is now on stage. Thanks to our innovative technology, the collaboration between mobile phones and laptops has brought tremendous progress. Now, MIUI can also be used on laptops and is as easy to use as on mobile phones.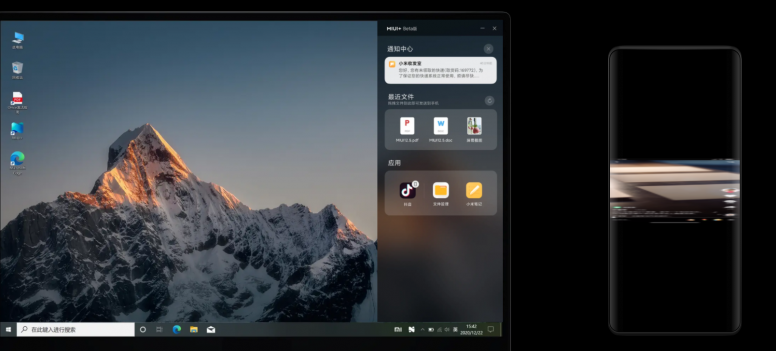 More new features are unveiled:

Xiaomi Health : It's so easy to control your own heart. Your heart rate is an important sign of health problems. Now, you can get your heart rate health status in time through the phone camera. Personal trainers on mobile phones for various sports courses online. Various courses, supplemented by data recording, make sports more scientific. Spirit String 2.0 - Self-developed AI motion algorithm, more accurate recognition, and also record height changes. Compared with the previous generation algorithm, Lingxian 2.0 has improved its recognition accuracy by a step, and combined with a barometer, it can also automatically record height changes during exercise.

Mi Cloud Service: Password Manager - Say goodbye to forgetting your password, one-click storage to the cloud, bank-level encryption, protect your data and property security. Mi Cloud Disk- Automatically convert photos to PDF. The photos taken when participating in courses and lectures are intelligently cropped and automatically converted into documents, and can be edited and consulted at any time on mobile phones and PCs, making each lecture more memorable . Find phone and share location - Pay attention to the location of relatives and friends. Check the device location of family and friends in real time; automatically locate before shutting down, more effectively find lost devices



Together with three dimensions of animation, sound effects, touch, privacy improvements and effective features - we believe MIUI 12.5 would provide you an excellent experience. Please note, this is for China ROM only. You can check the MIUI 12.5 Schedule for China Beta ROM & Stable ROM here : https://c.mi.com/thread-3515525-1-0.html




Which Feature of MIUI 12.5 Do You Like the Most?





Rate