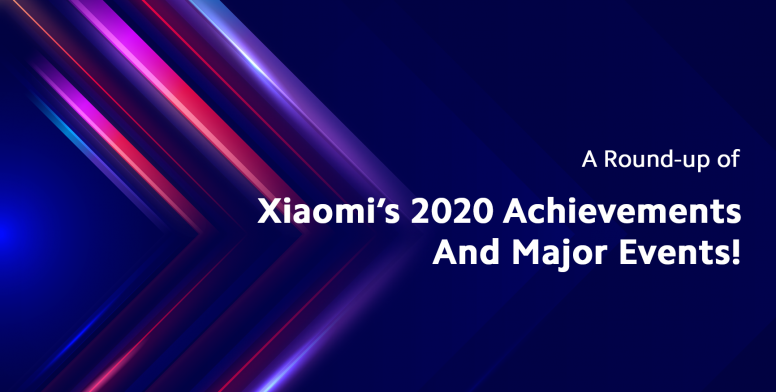 Hello Mi Fans,

We are finally about to leave 2020 behind! As 2020 rolls into 2021 in a few day's time, we all are waiting for the new year with loads of hope and expectations in our heart. Also it's the perfect time to look back and reminisce about the things Xiaomi has achieved during the year. With the motto of Innovation for Everyone in 2020 Xiaomi has achieved new milestones, moved the technology forward. Today lets look together at what we all accomplished in 2020 and celebrate the moments that would give us hope not only for 2021 but for the years and decades way beyond it.


Xiaomi named DERWENT Top 100 Global Innovators:


In Februrary 2020 Xiaomi was listed in the Derwent Top 100 Global Innovators for the second straight year as one of the three companies from mainland China on this year's list, according to the report released by Clarivate Analytics Plc. The Derwent Top 100 Global Innovators 2020 come from three continents and 14 countries/regions.

Xiaomi's innovation capacity and forward-looking strategic nimbleness has been consistently recognized. It has made the Fortune Future 50 List for the first time last year and the Forbes Top 100 Digital Companies 2019. In July 2019, the company made the Fortune Global 500 list for the first time became the youngest company on the 2019 list.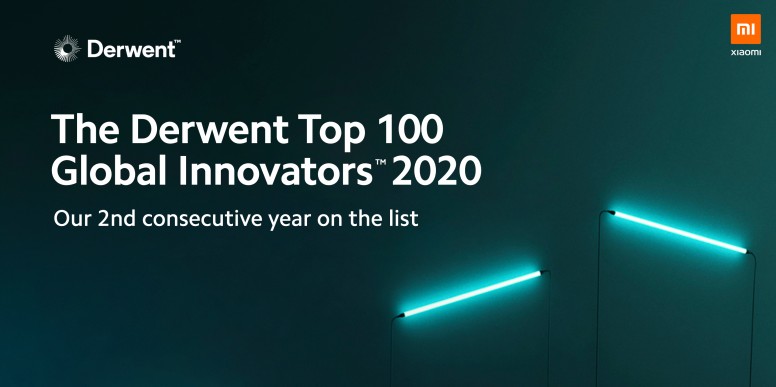 Introducing Mi 10 Series: Mi 10, Mi 10 PRO AND Mi 10 LITE 5G:

In 2020 Xiaomi unveiled its Mi 10 series – Mi 10 Pro and Mi 10 and Mi 10 Lite 5G. For the first time ever, each device in Xiaomi's new flagship line was 5G-ready out of the box, enabling the next generation in mobile connectivity. The Mi 10 and Mi 10 Pro was among the firsts to feature Qualcomm Snapdragon 865, and boasts a 108MP 8K-enabled camera and an immersive audio experience with dual stereo speaker system. Mi 10 Pro achieved a score of 124 for camera and 76 for audio on DXOMARK, ranking the flagship smartphone first in both the camera and audio categories.
Inheriting the flagship screen and camera offerings from the Mi 10 series, Mi 10 Lite 5G features a 48MP AI quad-camera setting and a 6.57'' AMOLED TrueColor display with optimized color accuracy. Featuring a Qualcomm®️ Snapdragon™ 765G and an integrated X52 modem, Mi 10 Lite 5G offers blazing 5G connectivity to power even the most hyper-connected lifestyle.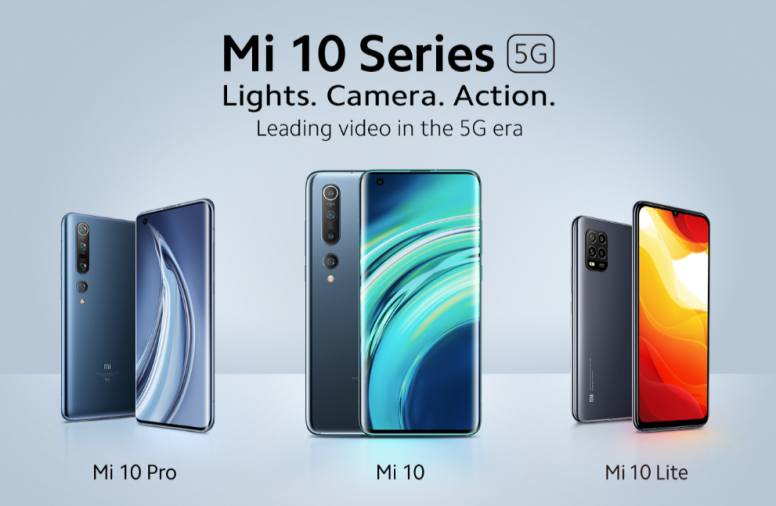 Xiaomi's Revenue up 13.6% YOY in Q1 2020


In the first quarter of 2020, Xiaomi achieved solid growth across all business segments. Its total revenue amounted to RMB49.7 billion, representing an increase of 13.6% year-on-year ("YoY"). Adjusted net profit was RMB2.3 billion, increasing by 10.6% YoY. According to Canalys, a market research firm, Xiaomi successfully navigated the market downturn and were able to achieve the highest YoY growth in shipments among the top five smartphone companies worldwide. Meanwhile, Xiaomi's smartphone 5G penetration rate in China was 25.9%, surpassing the industry average, reflecting its leading position in the 5G smartphone market, and the effective execution of the "5G + AIoT" dual-engine strategy.

Q1 2020 Financial Highlights:
• Total revenue was approximately RMB49.7billion, up 13.6% YoY, beating market consensus
• Gross profit was approximately RMB7.56 billion, up 44.9% YoY
• Non-IFRS adjusted net profit was RMB2.3 billion, up 10.6% YoY, beating market consensus
• R&D expenses was RMB1.9billion, up 13.4% YoY

Xiaomi continued to execute its dual-brand strategy, which delivered excellent results, in the first quarter of 2020. Shipments of Mi 10 and Mi 10 Pro exceeded 1 million units two months after their launch in February 2020.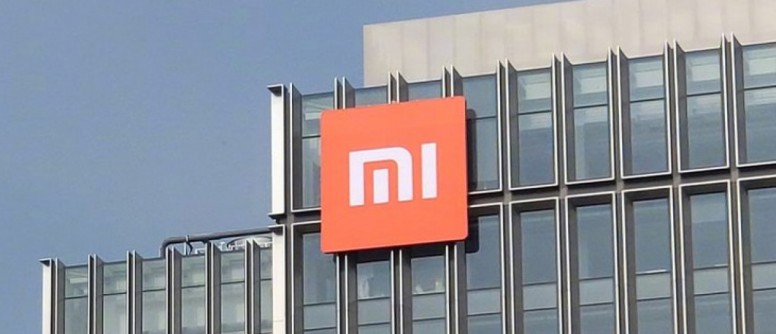 Introducing Redmi Note 9 Series:

Redmi Note series has been offering some of the most incredible mid-range smartphones on the market, with over 140 million Redmi Note units sold across the globe. In 2020 Xiaomi introduced the Redmi Note 9 Series. While the global debut of the ninth generation of Redmi Note series smartphones was announced in India with the launch of Redmi Note 9 Pro and Redmi Note 9 Pro Max, we witnessed the arrival of Redmi Note 9 and Redmi Note 9S a bit later. Featuring an impressive quad-camera setup in the rear, Redmi Note 9 Pro's 64MP main lens captures crisp, ultra-high resolution images in all lighting conditions while its 8MP ultra wide -angle lens enables stunning large group images without compromise. Delivering on the five star experience Redmi Note users have come to expect, Redmi Note 9S features a powerful processor, striking, symmetrical design, outstanding quad camera setup, and long-lasting battery.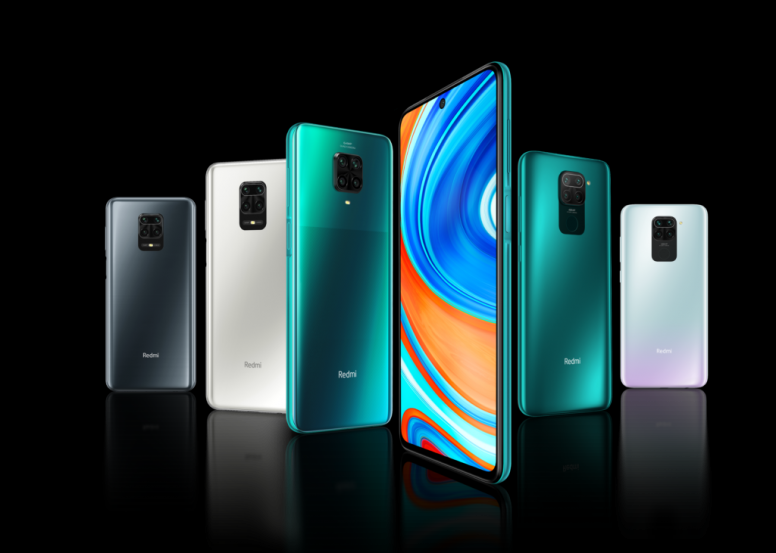 Xiaomi Announces the Latest Iteration to It's Wearable Technology Series – Mi Smart Band 5:

Xiaomi today introduced the latest and long-anticipated Mi Smart Band 5 to its stellar wearables product line. Offering a host of upgrades from its predecessor, Mi Smart Band 5 boasts a larger 1.1-inch AMOLED dynamic display, improved fitness tracking accuracy, women's health tracking, stress assessment, remote shutter control, and more. As Xiaomi's first smart wearable products to support dynamic home screen feature, Mi Smart Band 5 comes with a stunning 1.1-inch large AMOLED display, marking a 20% increase in terms of screen size compared to its predecessor.
Powering these newly added features is the battery on Mi Smart Band 5 that supports up to 14 days of continuous usage. Mi Smart Band 5 is also perfectly compatible with both Android and iOS platforms, providing wearers with a seamless user experience.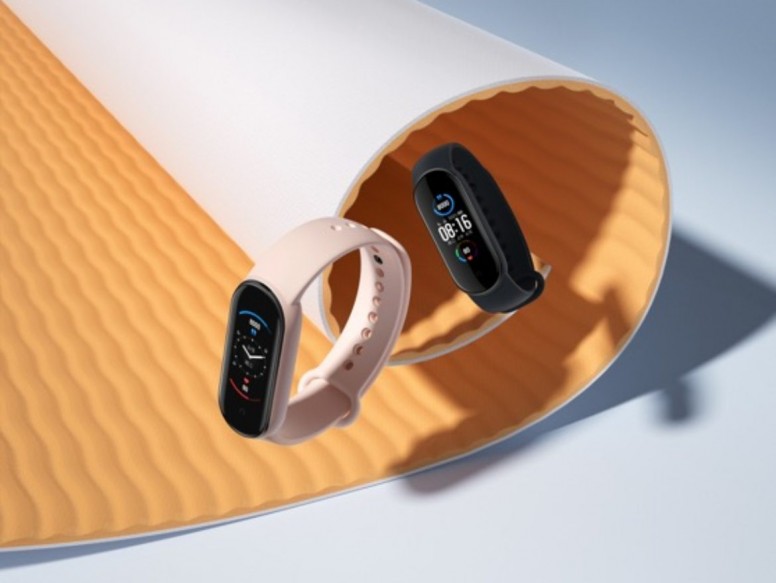 Your Vision, Your Story- Xiaomi Kicks Off Shot By Mi 2020 Photography Challenge:

Xiaomi had its 2nd ShotByMi Photography Challenge in 2020, providing an opportunity for Mi Fans to capture the amazing moments in life with their Xiaomi phones. This year, Xiaomi encouraged Mi Fans to tell their stories by shooting photos and videos, with the core idea of 'Your vision, your story'. There were three independently themed episodes - Summer Vibes, Street Life, Light and Shadow, each one running for one month. To ensure the professionalism and fairness of judging, ShotByMi 2020 invited a number of accomplished photographers as judges. Michael Yamashita, Jordi Koalitic, Jord Hammond and Clay Enos. Outstanding entries from each episode won a grand prize of $5000 creative fund and a Xiaomi phone!
Shot by Mi 2020 received over 840,00 entries from more than 170 countries and regions around the world.
It's so great to see all the photos and videos from our talented Mi fans!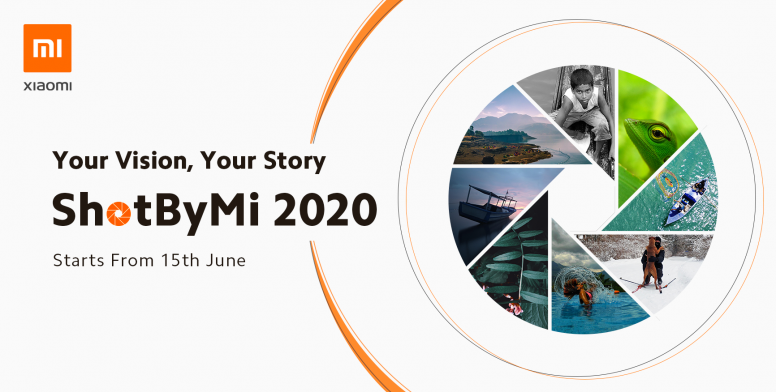 Xiaomi Ranks 81 and Listed On Brandz™ Top 100 Most Valuable Global Brands For Two Consecutive Years:

For the second year, Xiaomi is listed among the 2020 BrandZ™ Top 100 Most Valuable Global Brands. With our "5G+AIoT" strategy, we are continuously showcasing our wide product portfolio and the mission of bringing #InnovationForEveryone to Mi Fans and users all over the world. The world's most valuable brands have seen their total brand value increase by 5.9% despite the economic, social and personal impacts of COVID-19, according to the 2020 BrandZ™ Top 100 Most Valuable Global Brands ranking released today by WPP and Kantar. The total brand value of the Top 100 global brands reached US$5 trillion, equivalent to the annual GDP of Japan. It has increased by 245% since 2006, when the total brand value first reached US$1 trillion.
Xiaomi Makes a Reappearance in the World's 50 Most Innovative Companies:

Xiaomi is ranked at No. 24 among the 50 most innovative companies of 2020 in the world, making its reappearance on the list, according to the report by Boston Consulting Group (BCG). The BCG report, titled The Most Innovative Companies 2020: The Serial Innovation Imperative, acknowledges Xiaomi for its active cross industry innovation efforts, based on a new scoring dimension that captures each firm's variety and intensity of boundary breaking. This is the third time Xiaomi has made the list. The company ranked as No. 35 twice respectively among the 50 most innovative companies of 2014 and 2016.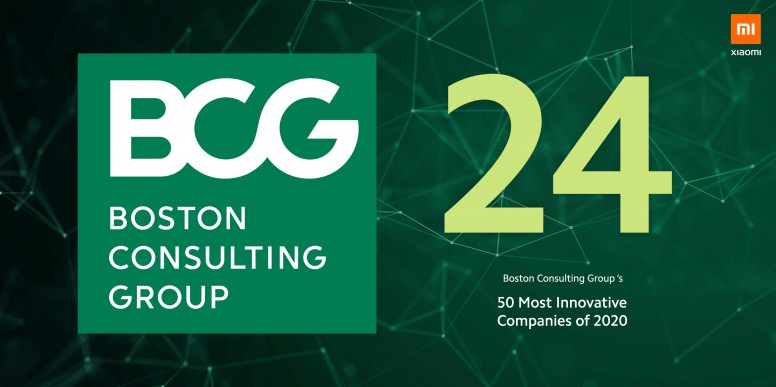 Xiaomi Ranked 422nd on FORTUNE GLOBAL 500 List of 2020:

Xiaomi ranked 422nd on the Fortune Global 500 list for 2020, a decade after its iteration. This marks the second consecutive year that the global technology leader stays on the list. It was the youngest company on the list for 2019, ranked No. 468. As an internet company with smartphones and smart hardware connected by an Internet of Things (IoT) platform at its core founded in April 2010, Xiaomi was also named to Fortune's China 500 list again in July, ranking 50th, up three slots from 53rd last year.
The company is at No. 24 among the world's 50 most innovative companies of 2020 by Boston Consulting Group, and at No. 384 on Forbes Global 2000 list for 2020.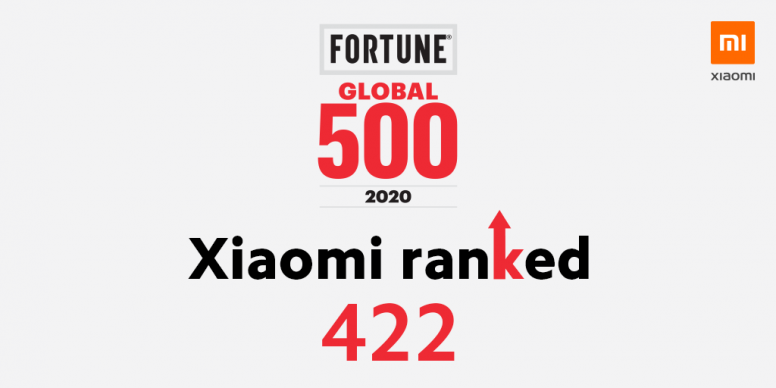 From 10 to Infinity: Xiaomi Celebrates it's 10th anniversary:
This year Xiaomi celebrated it's 10th anniversary. Yes, Xiaomi is a decade old! Over the past 10 years, we've dedicated ourselves to the mission of Innovation For Everyone. On the occasion of 10th Anniversary, Founder and CEO of Xiaomi Lei Jun announced the official launch of
Mi 10 Ultra
. The groundbreaking flagship debuts numerous revolutionary features, including 120x AI super zoom, 120Hz refresh rate with 10-bit color depth, as well as a triple fast charging structure including 120W wired, 50W wireless and 10W reverse wireless charging. With 130 points for audio and image quality awarded by DXOMARK, it sports one of the best smartphone cameras in the world.
Apart from the unprecedented Mi 10 Ultra and Redmi K30 Ultra, Xiaomi's third big drop during its 10 year anniversary launch event was the Mi TV LUX Transparent Edition. Mi TV LUX Transparent Edition is the world's first mass-produced transparent TV.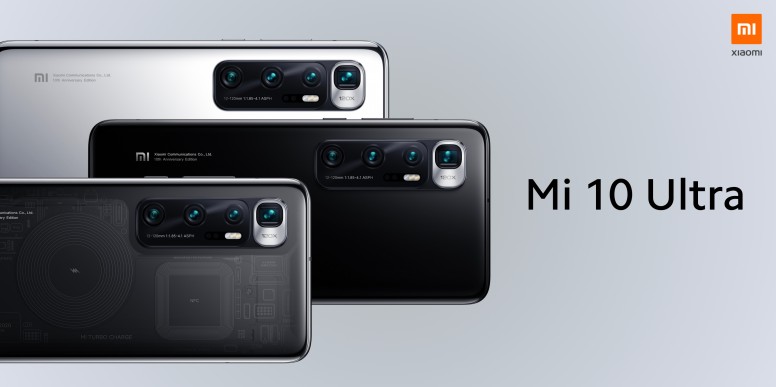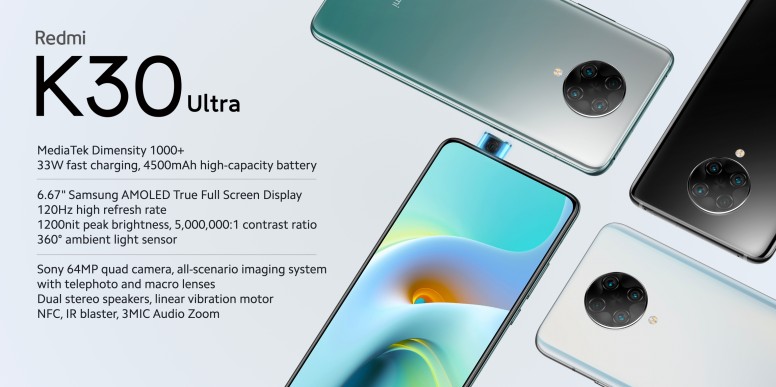 Our 10th anniversary marks a new beginning, a renewal of our drive to carry our dreams to infinity. Thank you all. Over the next decade, we will continuously create amazing and innovative products at accessible and honest pricing points for everyone in the world.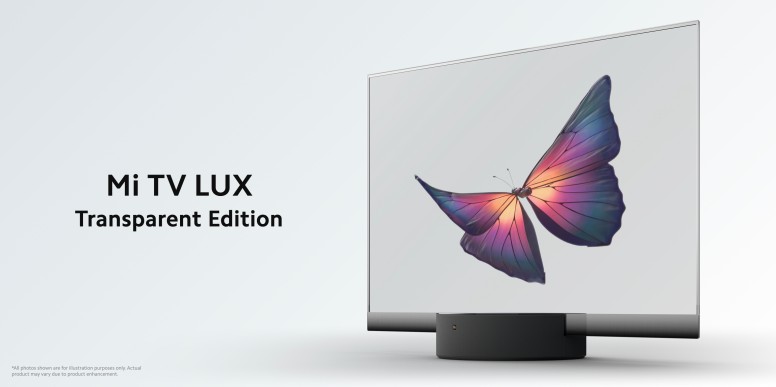 Xiaomi Achieves Growth amid Headwinds in 1H 2020, Revenue and Profit Beat Market Consensus:

In the first half of 2020, despite the impact of COVID-19 and great global uncertainties, Xiaomi's diversified business ecosystem has demonstrated its resilience, as both revenue and adjusted profits beat market consensus, while our operations continued to expand. With 2020 being Xiaomi's 10th anniversary, we have upgraded our core strategy to 'Smartphone X AIoT', with AIoT revolving around our core smartphone business, enabling us to lead the future way of smart living. Looking forward to the next decade, we will firmly adhere to our 'three guiding principles' – never cease to explore and innovate, continue to offer products with strong price-to-performance ratio, and seek to make the coolest products, so as to let everyone in the world enjoy a better life."
1H 2020 Financial Highlights
Total revenue amounted to RMB103.24 billion, representing an increase of 7.9% year-over-year ("YoY"), beating market consensus;
Gross profit was approximately RMB15.26 billion, up 22.3% YoY;
Profit for the period was approximately RMB6.65 billion, up 29.3% YoY, beating market consensus;
Non-IFRS adjusted net profit was approximately RMB5.67 billion, down 0.7% YoY, beating market consensus;
Earnings per share was RMB0.279.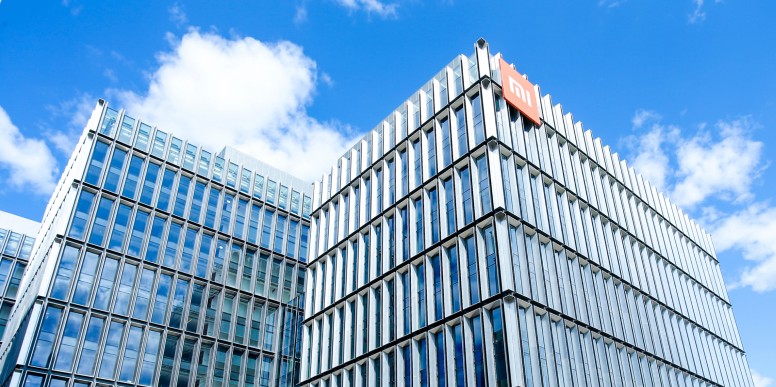 Xiaomi Unveils 3rd Generation Under-Display Camera Technology:

Xiaomi announced that it will officially kick-start mass production of smartphones equipped with the 3rd Generation Under-Display Camera next year. This marks Xiaomi's latest strategic step towards the high-end smartphone segment bolstered by the company's continuous technological innovation. This brand-new technology is able to perfectly disguise the front camera under the phone's screen without ruining the edge-to-edge display effect. Eschewing punch holes and dot drops, this technology makes a perfect full-screen form factor a reality.
The self-developed pixel arrangement used in Xiaomi's 3rd Generation Under-Display Camera Technology allows the screen to pass light through the gap area of ​​sub-pixels, allowing each single pixel to retain a complete RGB subpixel layout without sacrificing pixel density.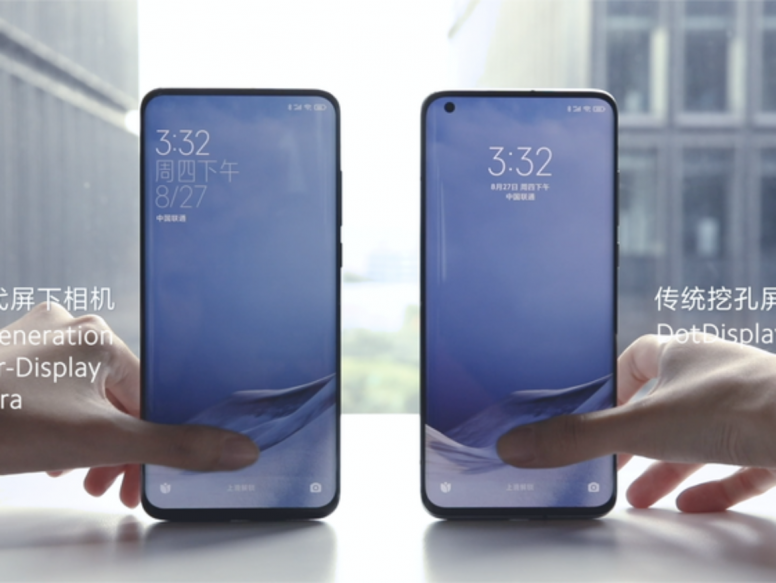 Xiaomi Debuts it's All-New Entry-Level Champion – Redmi 9 Series:

Xiaomi announced a list of smartphone models within the budget segment:
Redmi 9, Redmi 9A, and Redmi 9C
. Touting powerful chipsets and premium features, these all-new variants represent Xiaomi's mission to make exceptional smartphone experiences accessible to everyone. As the first entry-level Redmi smartphone to feature an all-purpose quad-camera set up, Redmi 9 helps capture life's special moments. Whether you're looking to take a quick snap, wide-angle group shot, close-up with stunning details, or beautiful portrait photos, Redmi 9 has you covered. The device also integrates fun and creativity into the photography experience with premium camera features, including Kaleidoscope and Palm Shutter.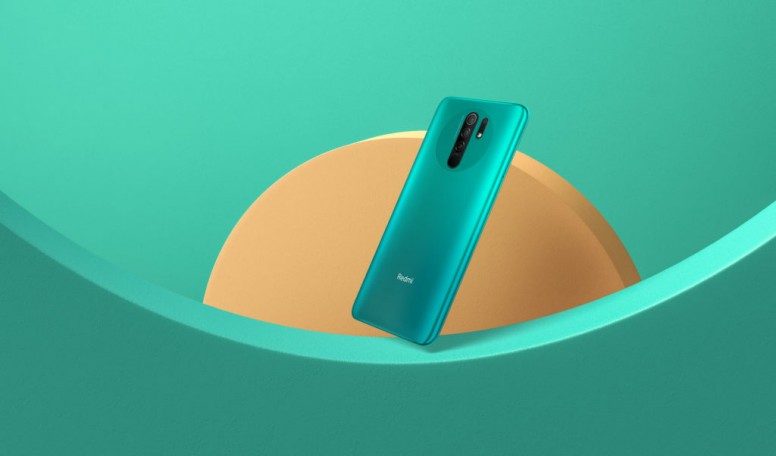 Xiaomi Launches Mi 10T Series:

Xiaomi announced the release of a trio of smartphones that would
"Power Your Creativity"
like never before. The flagship Mi 10T Pro takes creating and exploring to the next level, with unmatched specs in its class. Mi 10T continues to push boundaries, delivering top-notch experiences for everyone from working professionals, to streaming enthusiasts and mobile gamers. Mi 10T Lite brings 5G to everyone and offers unparalleled user experience.
Mi 10T Pro and Mi 10T feature one of the best flat displays available in any smartphone today, with an industry-leading 144Hz refresh rate to boot. While high refresh rate displays often fall victim to high power consumption and inconsistent frame rates, Xiaomi's AdaptiveSync display automatically matches the content's frame rate, from enjoying your favorite movie at 48Hz to watching TV series at 50Hz, from streaming video at 30Hz or 60Hz to scrolling social media feeds or gaming at up to 144Hz – it guarantees a smooth experience and optimum battery usage. And with Motion Estimation, Motion Compensation (MEMC) technology, the devices insert more frames to make video smoother and better viewing.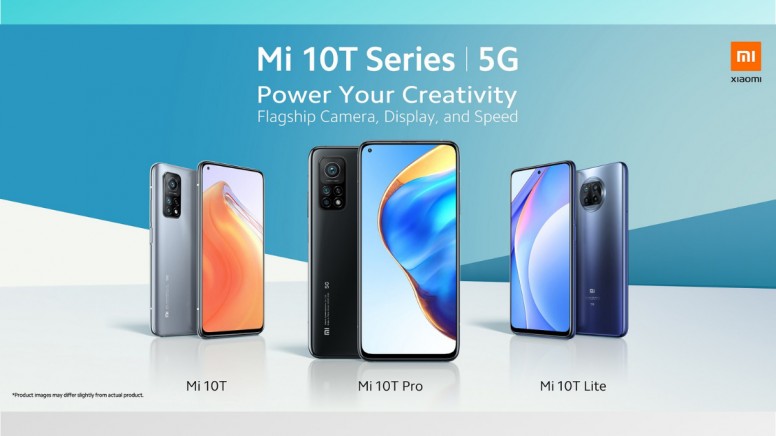 Xiaomi Introduces Groundbreaking UWB Technology:

We have made another step ahead towards the future by introducing the ground-breaking ultra-wideband (UWB) technology. With this technology, your smartphone will be able to perceive signals from your smart devices in its surroundings and control smart devices when simply pointed towards them. To achieve this,
we customized the Mi 10 series and some smart home devices by including a built-in UWB chipset and antennas while using the specialized antenna layout and algorithms developed by Xiaomi
.
UWB, which stands for ultra-wideband
, is the new generation of connection technology with ultra-precise positioning. A smartphone supporting Xiaomi's UWB technology can locate smart devices with centimeter-grade precision. It senses spatial positioning just like the human eye and can pinpoint the location of any smart device with the angle measurement accuracy reaching ±3°, similar to an indoor GPS.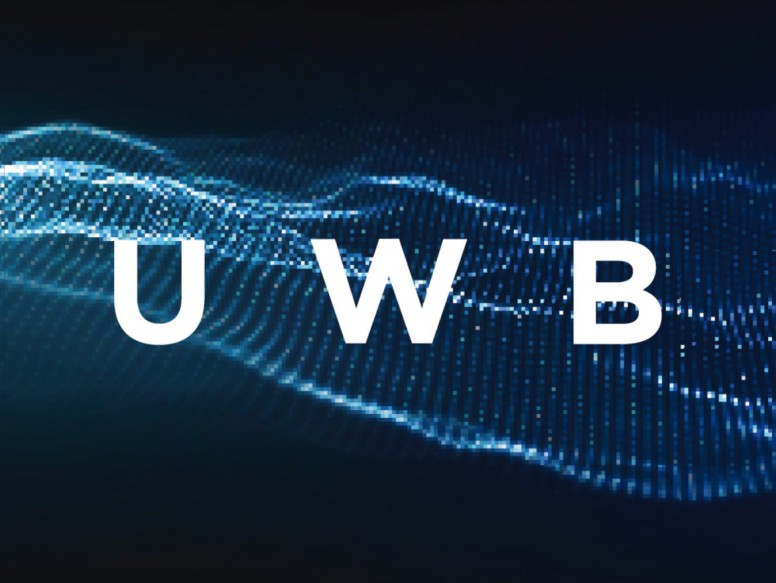 Xiaomi Introduces Pioneering 80W Mi Wireless Charging Technology:

Xiaomi introduced its latest achievement in the field of next generation fast charging – the pioneering 80W Mi Wireless Charging Technology. A major leap forward from Xiaomi's 30W Wireless Charging Technology introduced last year, the new iteration of the cutting edge technology is an order of magnitude ahead of similar solutions offered by other smartphone brands.
80W Mi Wireless Charging Technology is capable of filling a 4,000 mAh battery to 10% in 1 minute, 50% in 8 minutes and 100% in just 19 minutes.
For comparison, 30W Mi Wireless Charging Technology from 2019 was capable of charging a similar battery to 50% in about 25 minutes, and 100% in 69 minutes.
The introduction of 80W Mi Wireless Charging Technology is expected to set a new benchmark not only in the area of wireless charging but in charging as a whole.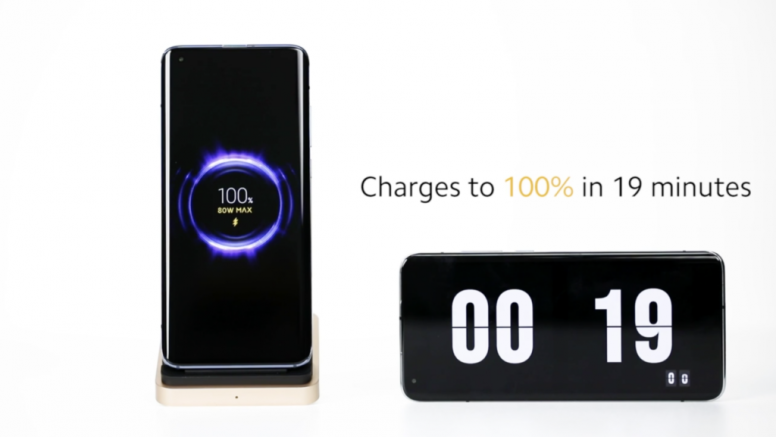 Mi Developer Conference (MIDC 2020):

Xiaomi had it's 4th Mi Developer Conference (MIDC) at the Xiaomi Technology Park in November, 2020. The theme of this year's conference was "Technology of Life". There were technical experts and developers from all over the world participating in the meeting to discuss "Let the achievements of scientific and technological innovation benefit everyone in the world -" life". Xiaomi showcased major breakthroughs in numerous fields spanning camera, display, charging, IoT, smart manufacturing, and more. Behind Xiaomi's remarkable technological achievements, especially those in the camera domain, is Xiaomi's continuous investment in R&D and talent recruitment. A young company that has just celebrated its 10th anniversary, Xiaomi has allocated over 10 billion RMB to its R&D fund this year, joining the ranks of the top 20 Chinese companies in terms of R&D investment.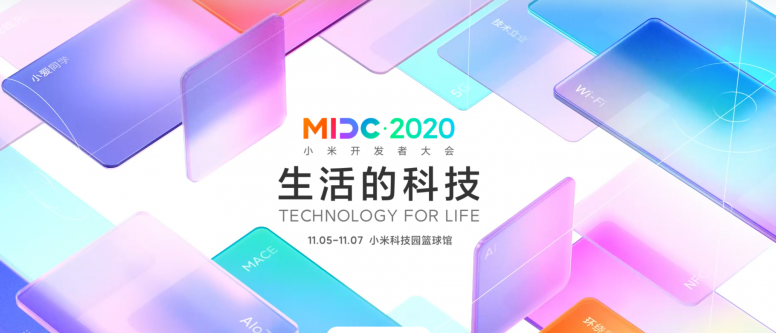 Xiaomi's stellar Q3 2020 performance - Captures 3rd Position in Global Smartphone Market:

Xiaomi maintained its strong growth momentum in the third quarter of 2020 and posted record high quarterly revenue and net profit. During the quarter, we achieved sustained growth across various business segments and the Group continues to pursue its core 'Smartphone x AIoT' strategy. Smartphone revenue amounted to RMB47.6 billion in the quarter representing an increase of 47.5% YoY while smartphone shipments totaled 46.6 million units, an increase of 45.3% YoY.
According to Canalys, Xiaomi ranked 3rd globally in terms of smartphone shipments with a market share of 13.5% in Q3 2020.
In the first 10 months of 2020, the Group sold more than 8 million units of smartphones globally with retail price points at or above RMB3,000 in mainland China and EUR300, or equivalent, in overseas markets.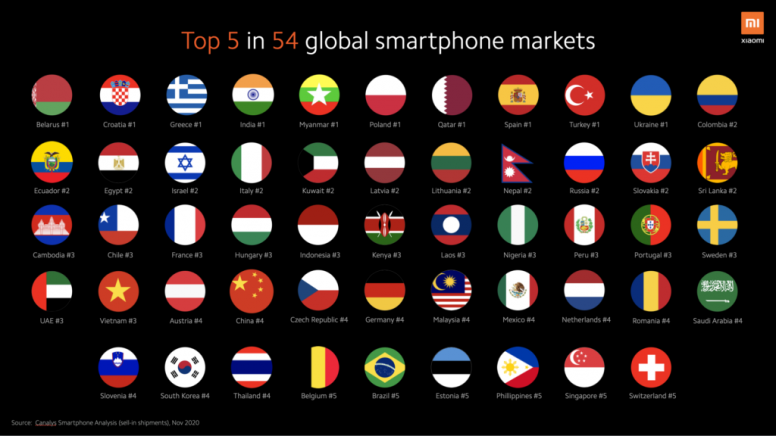 Xiaomi Makes Fortune Future 50 List For the Second Consecutive Year:

Xiaomi has been listed on The Fortune Future 50 for the second consecutive year! Fortune has released its fourth annual Future 50 list recently. This is their most ambitious list in terms of methodology. Developed with Martin Reeves of the BCG Henderson Institute, it is not based on measures of past performance, but rather attempts to measure commitment to the future. Half of it is based on the market's assessment of a company's future potential beyond the existing stream of profits; the other half reflects a sophisticated assessment, using natural language processing among other tools, of strategy, technology, people and structure.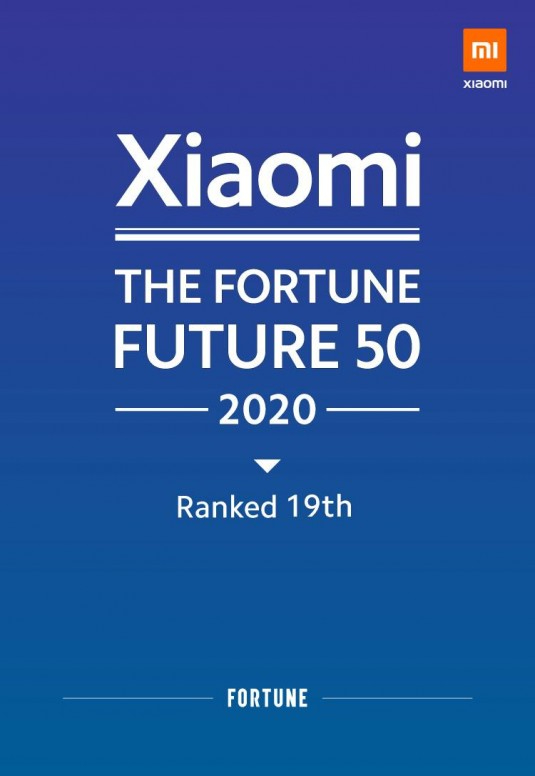 2020 has been an unusual year, when our lives are all deeply impacted by various radical changes. Xiaomi spared no efforts to combat the coronavirus. Xiaomi was among the first internet companies to fight the pandemic in Hubei province, donating and delivering critical medical supplies to more than 30 hospitals in the province. Besides combatting the pandemic in China, Xiaomi actively fought to help address the global emergency and made large donations of medical supplies, including masks, protective suits and ventilators, to more than 30 countries around the world.
As our founder and CEO Lei Jun says, we would all the more want everyone of you to accept our gratitude and appreciation during these difficult times. We would also like to take this chance to accentuate our commitment to continuously making and introducing amazing innovative products, at the most accessible and honest pricing points, to every Mi Fan and user at every corner of the world.
In 2021, Xiaomi looks to further broaden it's technological frontier capabilities across key areas including camera imaging, screen display, fast charging/wireless charging, audio, IoT platform and connectivity, AI and voice interaction, 5G/6G, Big Data and cloud based services, digitalization and workflow management system, and smart manufacturing.
Innovation For Everyone!
#NoMiWithoutYou
Rate